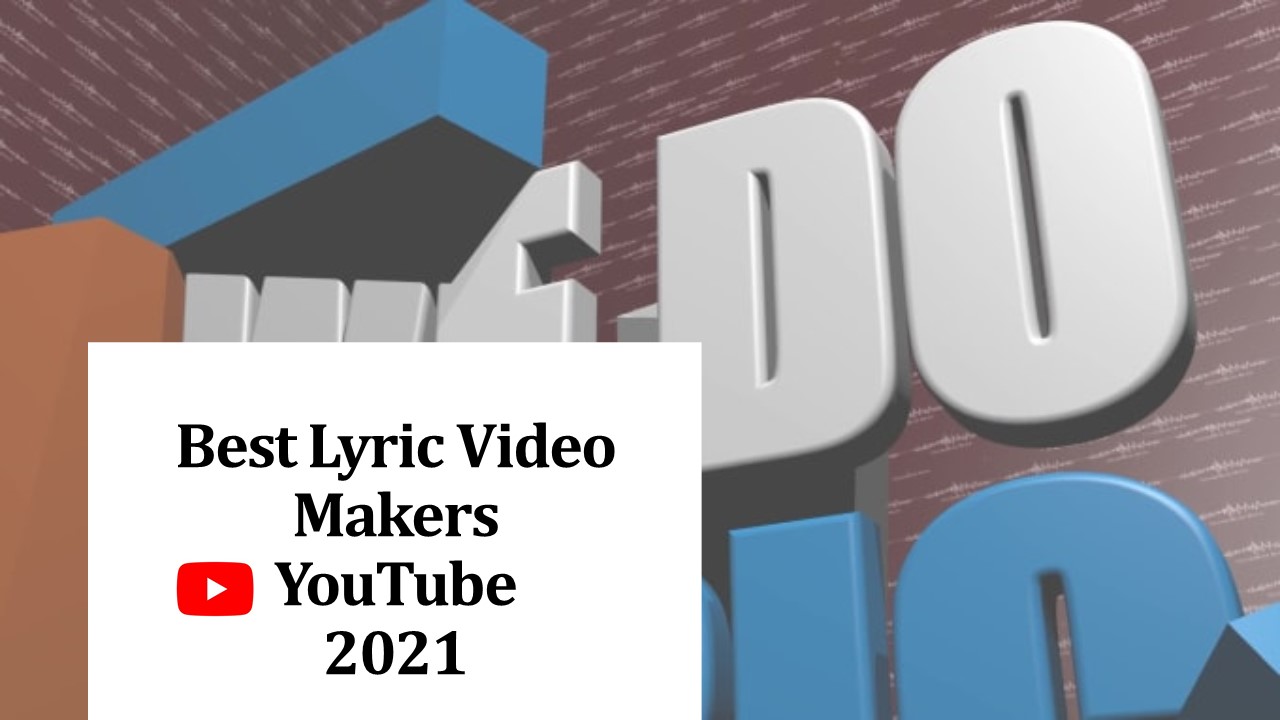 Are you looking for the best lyric video maker for YouTube?
YouTube animated lyrical videos have created immense popularity over the recent years. Since social media is evolving day by day, everyone seems to be experimenting by creating lyric videos on YouTube.
Making these kinds of videos can make your content look unique and exciting. Creating a lyric video is probably the best way to create a music video with a minimal budget.
In this blog, you'll learn about the seven best YouTube lyric video makers.
7 Best Lyric Video Makers for YouTube 2021
Various tools are offering you an opportunity to create a lyric video on YouTube. Only a few of them are worth your attention. The rest of them aren't just good enough to serve your purpose.
Let's creep into the top 7 lyric video makers.
AceMovi Video Maker is arguably the best lyric video maker. It offers brilliant templates and easy to use interface for creating an appropriate lyrical YouTube video.
Apart from creating animated lyric videos, it can help you add prolific effect features to your content, making it even more attractive. Besides, the software is designed with a simple and intuitive interface, you can easily create lyrics, add text or subtitles by dragging and dropping.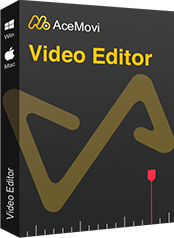 TunesKit AceMovi Video Editor
Security Verified. 5,481,347 people have downloaded it.
Pros:
It offers advanced features and basic features to make your content better
You'll enjoy the presence of multiple transitions, music, sound effects, and text
AceMovi possesses a pretty exciting user interface, making it easier for even newbies to understand it appropriately
Cons:
Its premium version is costly
Steps of Creating Lyrical Video
Import your video file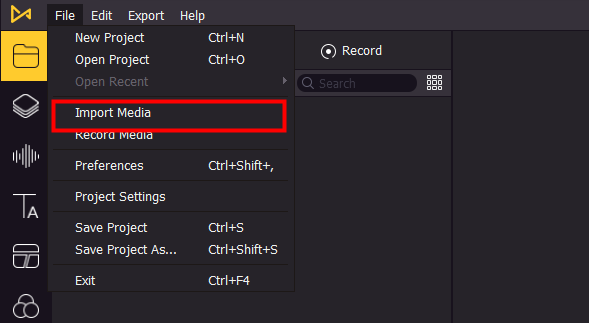 In the first step, you need to upload your target video file. When you make a lyric video, you can add a video or an image as the background. You also need to add your audio file to the editor.
Add your media file to track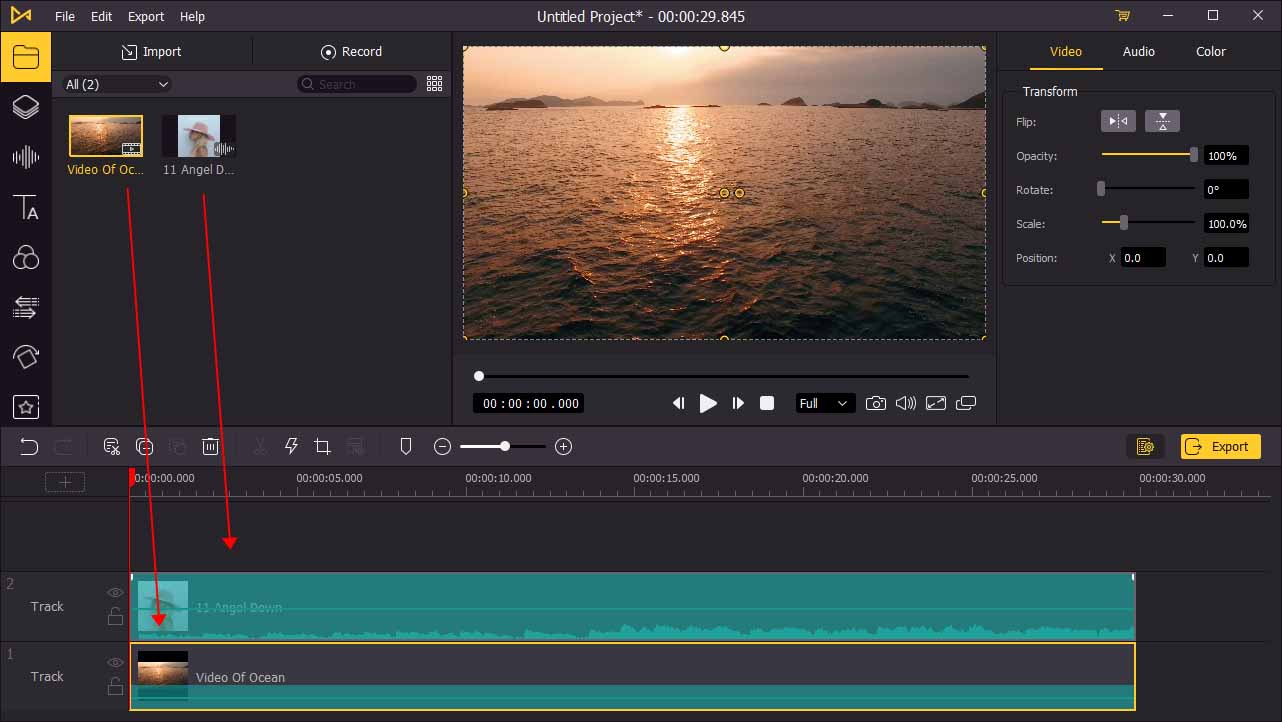 Now, you'll need to drag your target audio and video to the track. After, you need to pull and hold the edge to adjust the duration of the file.
Mute your background video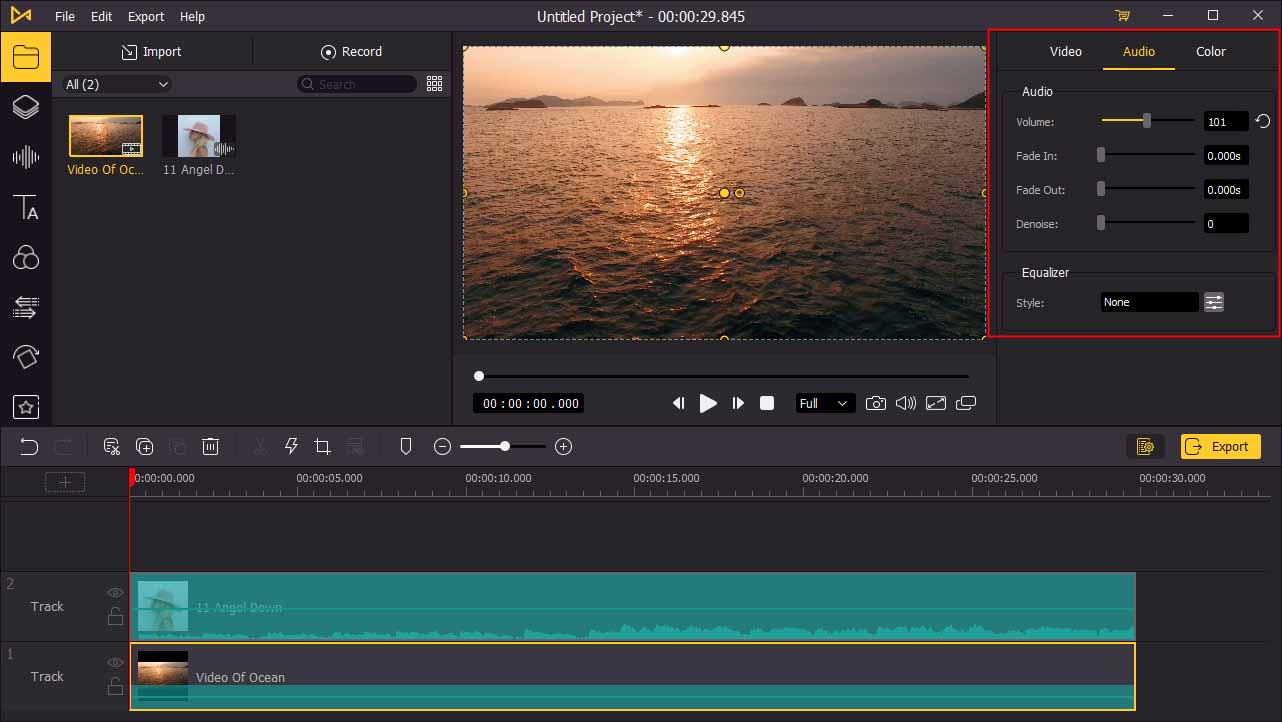 If you added a video as your background, you need to mute it.
Add your lyrics to the track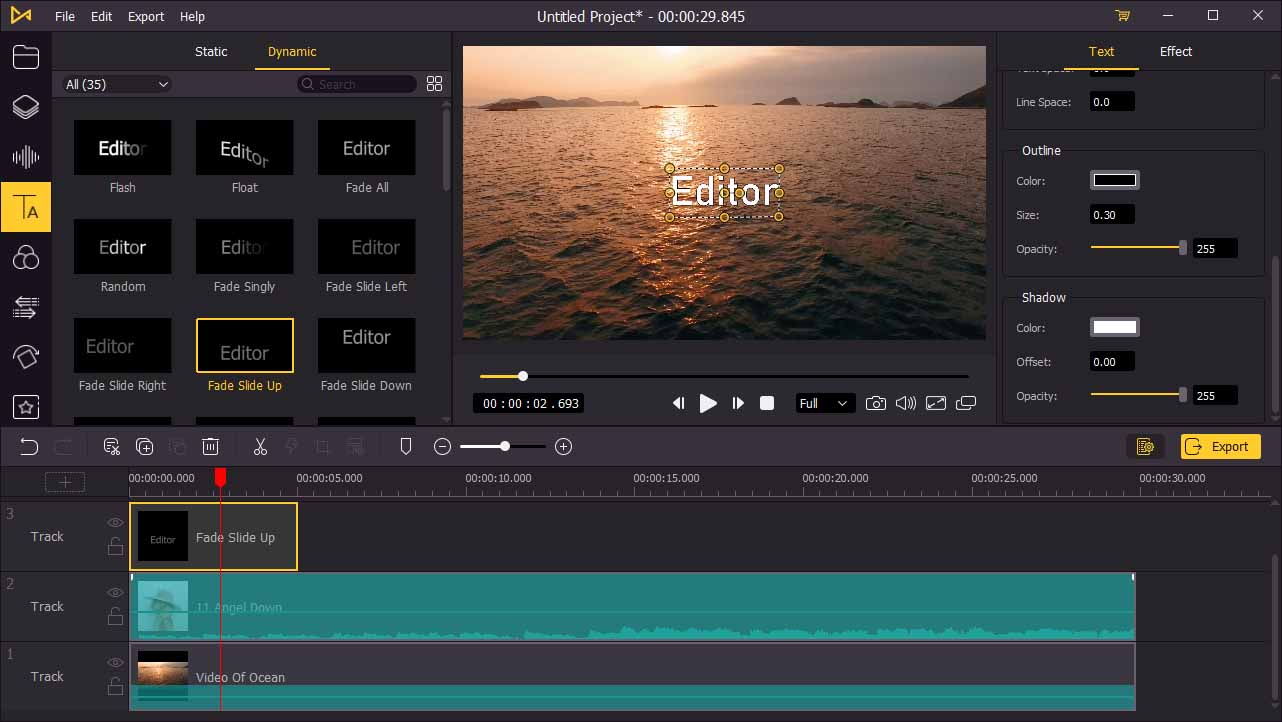 After adding video and audio files to the track, add subtitles to your track to finish the proceedings. For this, you'll need to drag your subtitles to the track after pressing the "Text" icon.
You can adjust the timing by customizing them. After, you need to copy the lyrics from a browser and paste lyrics into the text box.
If you're looking for a reliable YouTube lyric video maker, Animaker can be an excellent option for you. It offers a variety of stunning templates to make your content worth talking about.
Importantly, Animaker offers a pretty intuitive user interface, meaning users will not face any trouble operating it. You only need to select the appropriate template and play your YouTube video to customize it with your chosen effects.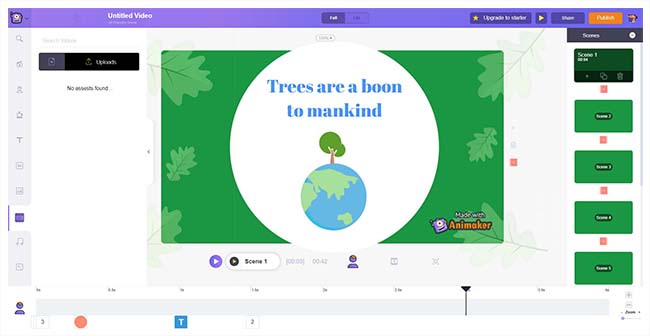 Pros:
Easy to use
Good customer service
Over 40 fonts
iMovie is a prolific YouTube lyric videos maker for iOS and Mac users. It comes with countless fascinating features for YouTubers.
With splendid studio-quality animation styles, it allows you to create eye-catching lyric videos on YouTube. iMovie will enable you to titles with minimal effort.
You'd not find any difficulty creating lyrical using it due to the pretty easy interface.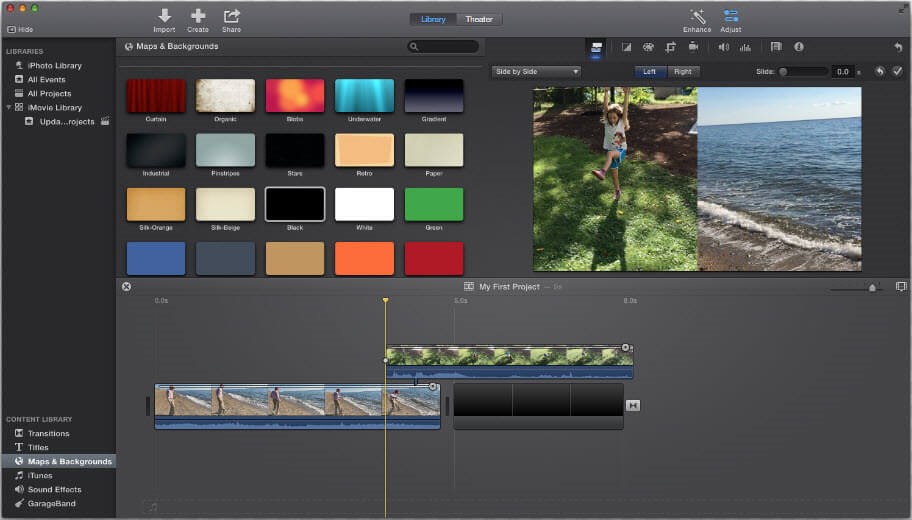 Pros:
It offers ten fascinating video filters for lyrics
With split-screen and picture-in-picture effects, you can make your video look professional
Sound effects, voice-over recording, and built-in music
Cons:
It takes a lot of memory space on your device
It is also known as an easy lyric video maker due to its user-friendly interface. Using this brilliant tool, you can create worth remembering animated lyric videos on Mac and Windows. You've pretty awesome templates to choose from, making this tool intelligent.
It doesn't take too long to serve your purpose, you only need to select a song you wish to animate lyrics, follow some other instructions, and that's all.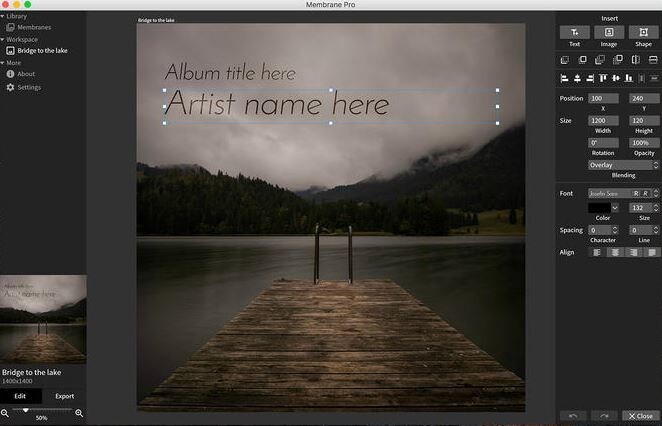 Pros:
Easily customize the effects, backgrounds, and texts
Innovative interface
Easy dropping and dragging when creating lyrics
Cons:
The free version offers some limitations
When it comes to creating breathtaking lyrical YouTube videos, this tool offers some fascinating features for its users. With possessing unbelievable built-in animated lyric video, it can make your content out of the ordinary.
It provides some fantastic animation styles to choose from, of which you can rely on. You'll get some valuable ideas from YouTube Movie Maker's official regarding lyrical animated video.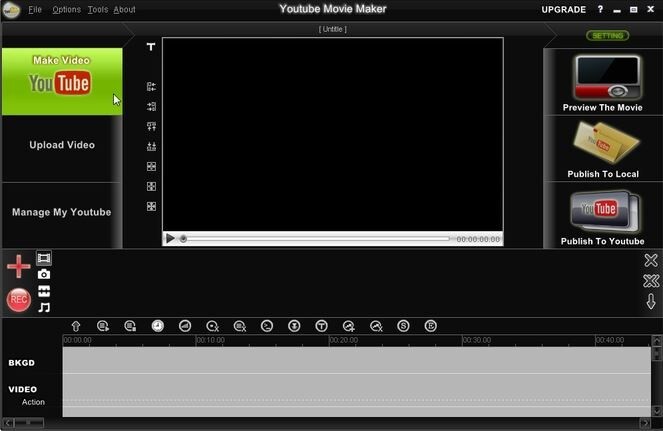 Pros:
Modify the position and layout
Customize styles, colors, size, and fonts
The software is free to use
Cons:
Some of its features are difficult to execute
It is an outstanding music lyric video maker that allows you to explore some of its unique features. Music Video Maker possesses the ability to create animated lyrical video dancing with the rhythm of the song.
Pros:
Several colors and fonts to choose from
Add songs from your music library
Stunning filters to make lyrical video breathtaking
Add subtitles and text to the photos
Cons:
It can take some to get your job done
InShot is quite a popular application as millions of users have been using this tremendous tool. Besides creating a flawless lyrical animated video, it also possesses the ability to edit your video. You can adjust the speed and tempo of the video with ease.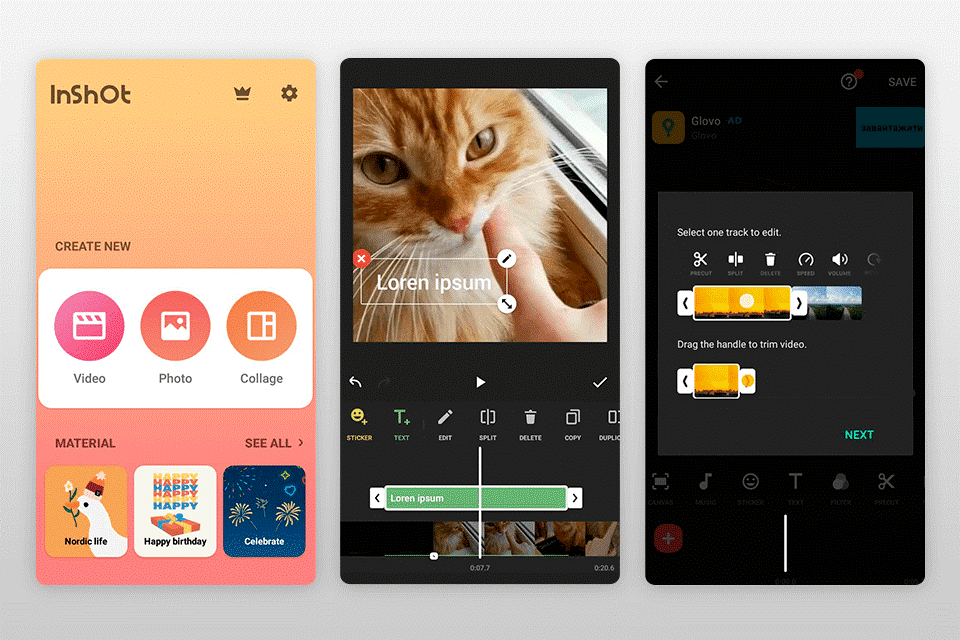 Pros:
It's available for both iOS and Android users
InShot possesses the ability to customize your photos appropriately
Using it, you can apply filters, effects, and stickers to your videos
Conclusion
All the above YouTube lyrical video makers add massive value for the users. These tools possess flawless features and a beneficial interface to serve your purpose.
Without undermining the quality of all the tools mentioned above, AceMovi Video Editor sets apart any other video tool due to its unique features and capabilities to make your content look pleasing to the eyes.