Stop motion animation is so much so as breathing life in pictures; it involves taking a series of photos while slightly adjusting the object's position and then merging the photos to create a video through a stop motion video maker. In the old days, this skill was reserved for professional movie editors until the wake of visual-oriented social media platforms such as Instagram, Snapchat, and TikTok. Truth be told, a well-done stop motion animation done with online stop motion maker will always attract comments and likes on social platforms.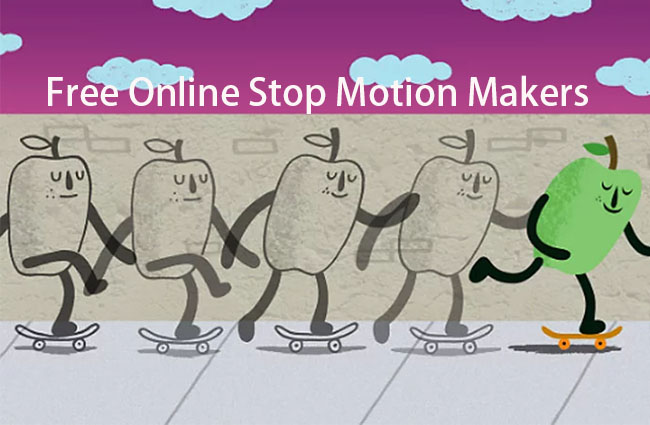 To create stunning stop motion animations, you will need an excellent stop motion software, and thanks to the internet, there are many online stop motion makers to choose from. This article will introduce you to some of the best online stop makers available for free.
Top 1. Kapwing
Kapwing is a smart stop motion maker online designed to edit videos and create online content. It is an all-in-one online-based workstation that not only allows you to create terrific videos from merging pictures but also resize, cut, rotate, merge video to your preferred lengths.
It has a simple interface that allows you to upload pictures and videos from your PC or directly from the internet by copying and pasting the URL. Kapwing will then automatically create a stop motion video in a few seconds, after which you can use the editor options to fine-tune it. Kapwing lets you share the video directly on social media platforms.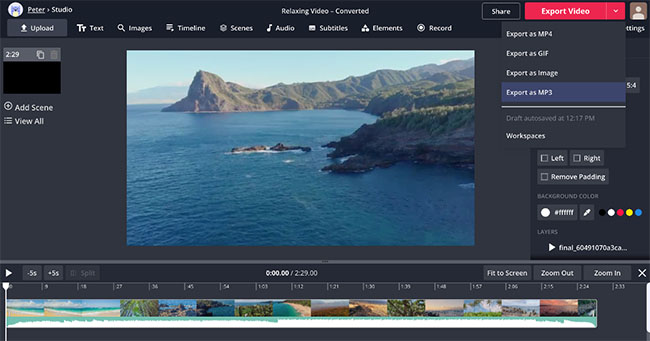 Pros:
Easy to share videos
Free ready to use templates
Simple UI
Cons:
Does not add music to the video
Can be slow on unstable internet connection
Top 2. Pholody
The Pholody online stop motion maker is cloud-based software built for professional videos to create slideshows. However, you can also use the program to create stop motion videos for your social media posts. The web-based tool comes with loads of ready-to-use templates such as birthday, Christmas templates, among others.
Using its advanced drag and drop feature, you can quickly add music or insert text on your stop motion animation. Courtesy of its well-built transition abilities, users can easily achieve well-balanced and sensational videos.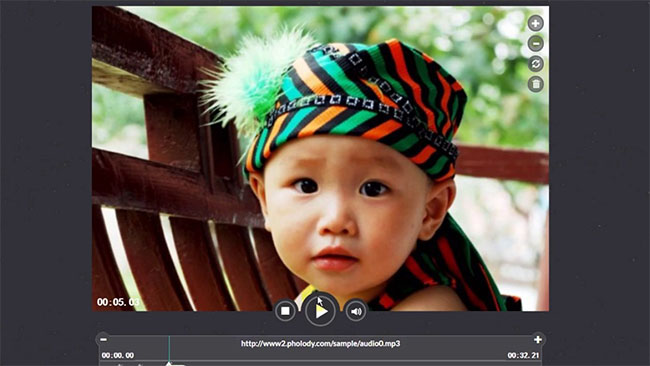 Pros:
Ads-free
Easy to use
Great drag and drop feature
Lots ready-to-use templates
Cons:
Limited stop motion video features
Top 3. BeeCut
It is an award-winning online stop motion maker that is popularly raved for its simple-to-use interface. It is a great choice for beginners and comes with a whole load of free templates. To create striking stop motion videos, you need to set your preferred ratio aspects and then upload the images to the timeline. BeeCut will automatically create a stop motion video for you, after which you can make use of its editorial tools to split, merge, add music or text to your video.
BeeCut also lets you convert the video to various video formats such as MKV, MOV, MP4, and others.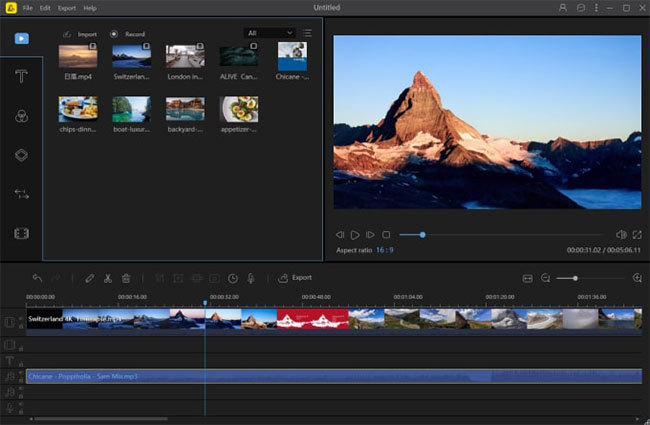 Pros:
Super easy to use
Supports several video formats outputs
Allows direct sharing of stop motion animation
Works on portable devices
Top 4. Stop Motion Animator
Here is another free online stop motion maker tool that does not require a monthly subscription or software download. All you need is to download a Google Chrome extension on your Chrome browsers and go on to create your stop motion animations. The software comes with a plethora of essential features that allow you to take photos, record audio, adjust playback speed, cut and extend songs, among others.
Stop Motion Animator allows users to add audio to created videos and ultimately saves them in WebM format. Make sure that you download the Chrome extension to enjoy the software's optimal function.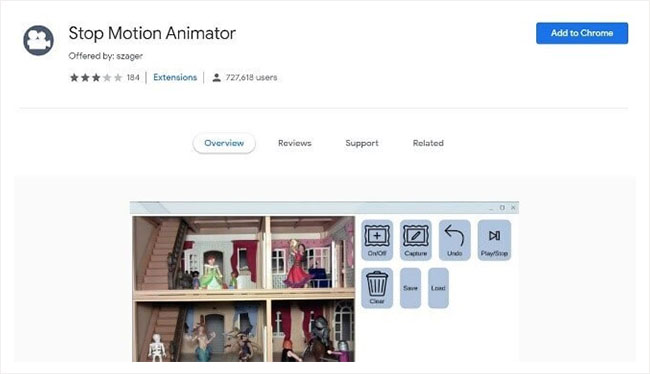 Pros:
It is free
Supports audio recording and editing
Saves video in WebM format
Handy extension for Google Chrome
Top 5. Culture Street
The Culture Street is a simple 2D online stop motion maker designed to make simple animation videos for the "Streets." The online-based software has a remarkable collection of scenes/ templates from which you can make "out of this world" stop motion animation for your social media page.
After merging the pictures into a video, you can easily resize, rotate, scale objects in the scene to create a unique video. Once you are through with editing, you can directly upload the video on your social media networks, share it via email, or download it on your PC for offline playback.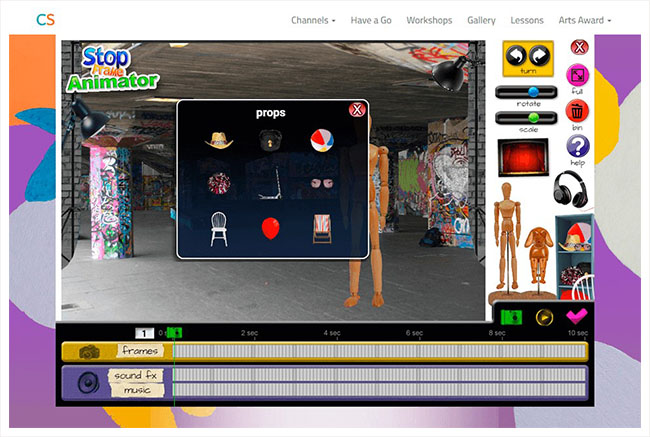 Pros:
Simple to use
Allows to alter scenes
A lot of sharing options
Cons:
Only works with provided scenes
Top 6. ImageToVideo
The ImageToVideo is a top-free video editing tool that incorporates a wide range of functions, including the ability to create stop motion videos and slideshows. With this application, upload up to 100 and combine them to make a stop motion video. After uploading the photo, users can quickly rearrange the photo to their preferred sequence and add some music to your video to add some flair and style.
For professional video editors, the software allows them to add their logo, resize it and position it on your video. After editing, you can download the video file to your PC, from where you can upload and share it on social media.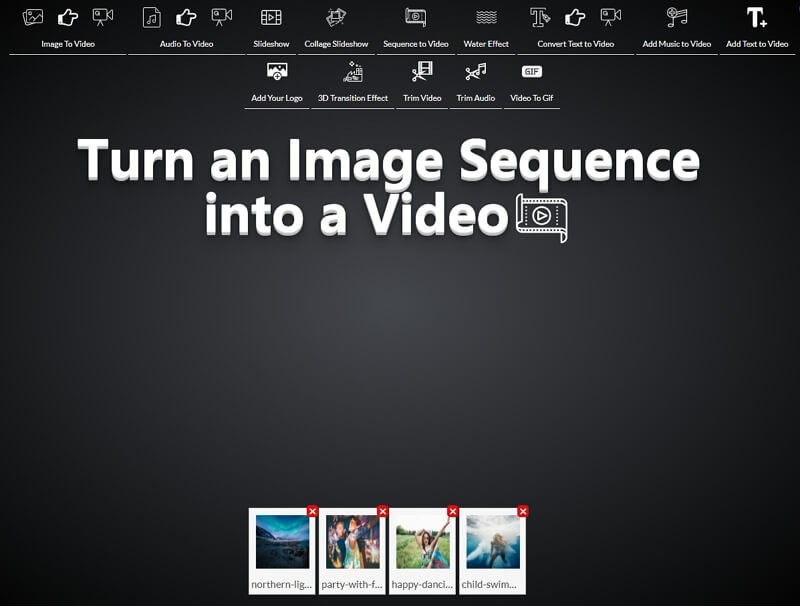 Pros:
Intuitive interface
Allows music and logo addition
It is free
Fast image upload
Top 7. Clideo
Video is a neat and excellent free online stop motion maker tool that allows users to unleash their creativity by creating brilliant motion animations. With the app, you can create a fantastic video in just a few steps- upload an image to the app's library, set frame rate and frequency, and hit the create option to complete the process.
Clideo also supports a range of video output, including MOV, MP4, WebM, WMV, and more. You can also resize, cut or merge video files before downloading them to your PC.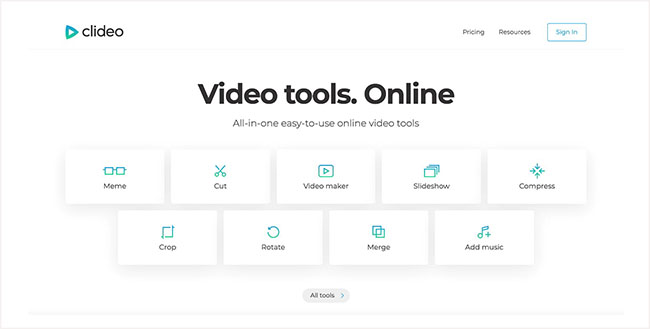 Pros:
Can adjust video speed
Supports HD footage
Supports many formats
Cons:
Videos bear watermarks
No video sharing options
Create Stop Motion Videos with TunesKit AceMovi
And while there is a variety of online stop motion maker, users can alternatively use desktop-based software. They are far more equipped with advanced features and capabilities, and the TunesKit AceMovi provides you with more than just creating brilliant stop motion animations.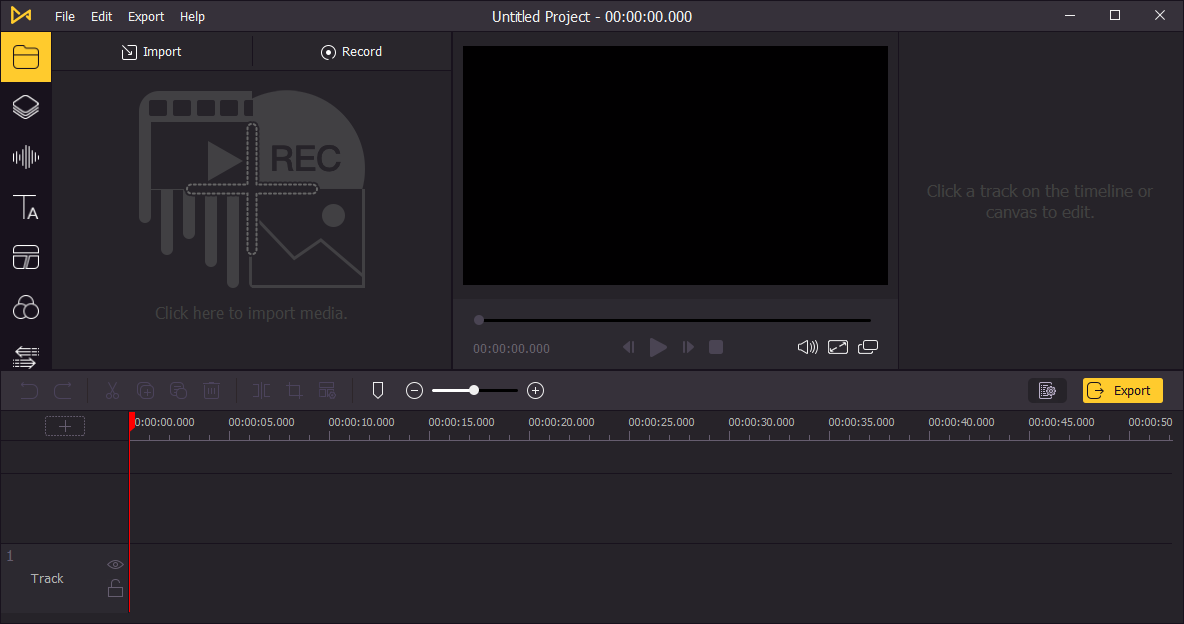 The software encompasses a variety of video editing tools that drive to unleashing your imagination. After uploading and creating them into video, you use its video editing function to add text, music, transitions, and eye-catching video effects.
Using is editing tools, you can also cut, trim, merge, adjust speed, crop, rotate and convert the video file to any video format - M4V, MOV, MKV, MPG, and others. Besides, it has an advanced audio recording feature and an inbuilt media player that allows you for a real-time preview of video edits.
Below is a simple step-by-step guide on how to make a stop motion video using TunesKit AceMovi.
Step 1: Launch TunesKit and Add Images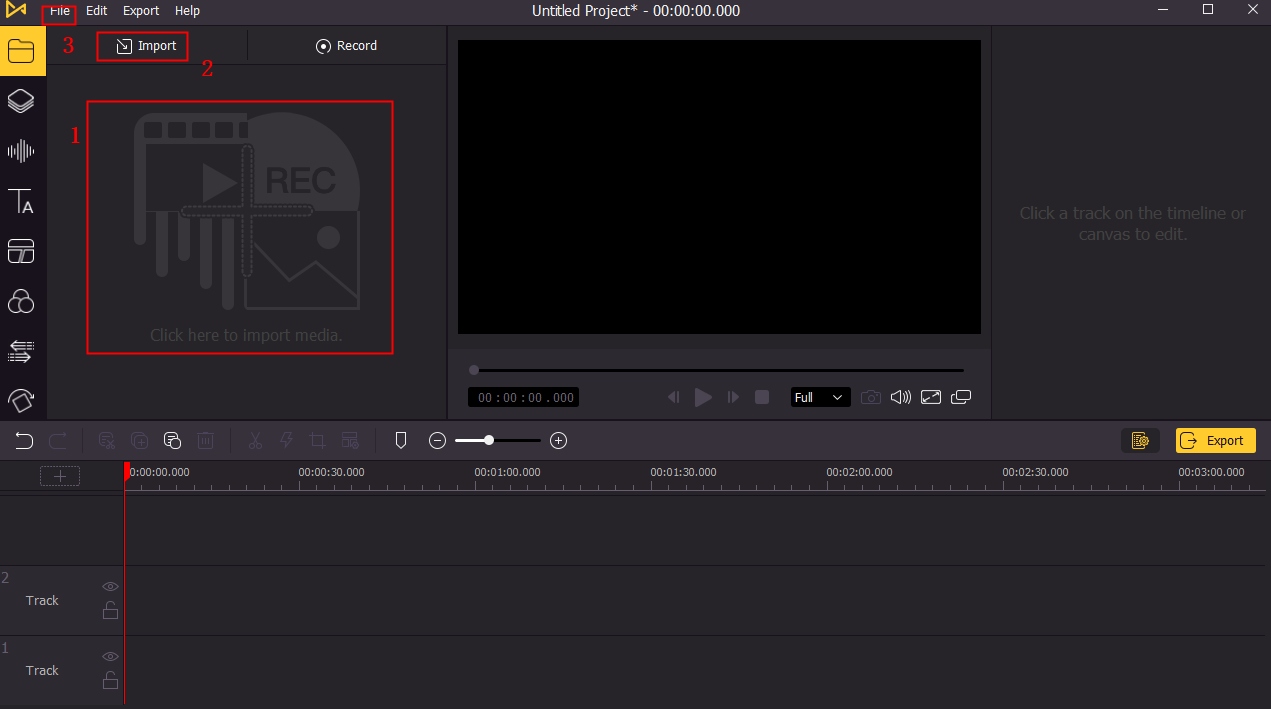 On your PC, launch the TunesKit app. Two options will show on the screen "Import" and "Record." Select "Import" to add the images you want to use to create a stop motion video.
Step 2: Edit images, Videos, Text, Audio, etc.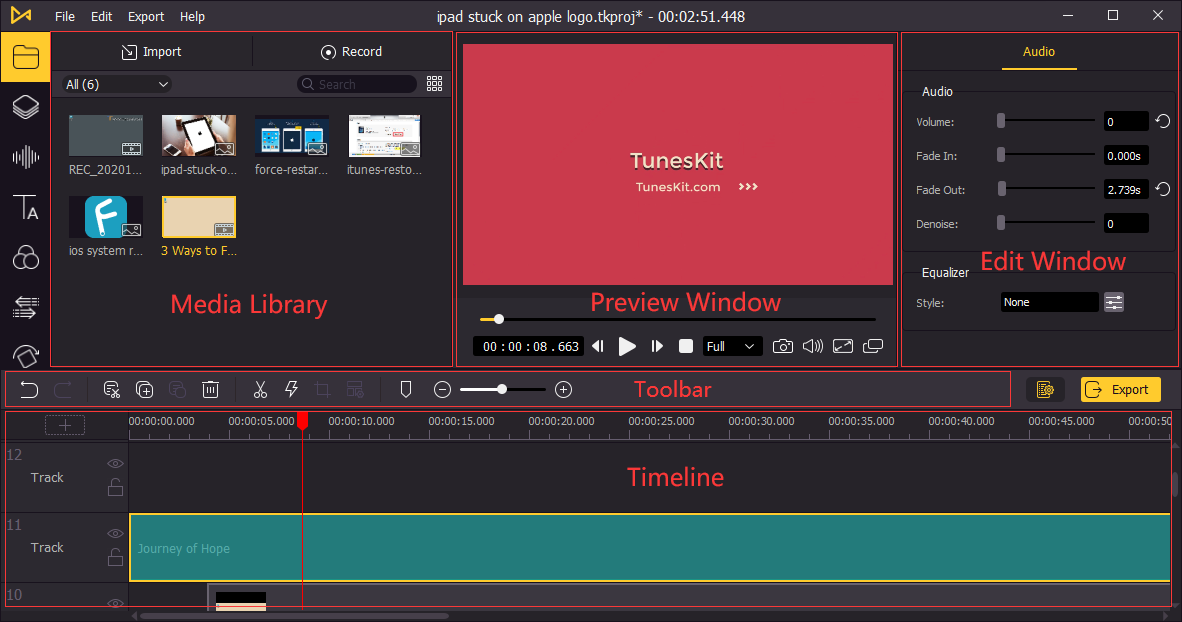 Click on the "Media Library" to import the images you want to use. At the bottom, there is "Timeline," where you can arrange and edit images before combining them into a video. There is a "Toolbar" option that you can use to cut, crop, zoom or mark your video.
Besides, you can click on the "Settings" icon to adjust video parameters such as volume, brightness, saturation, and much more.
Step 3: Exports Stop Motion Video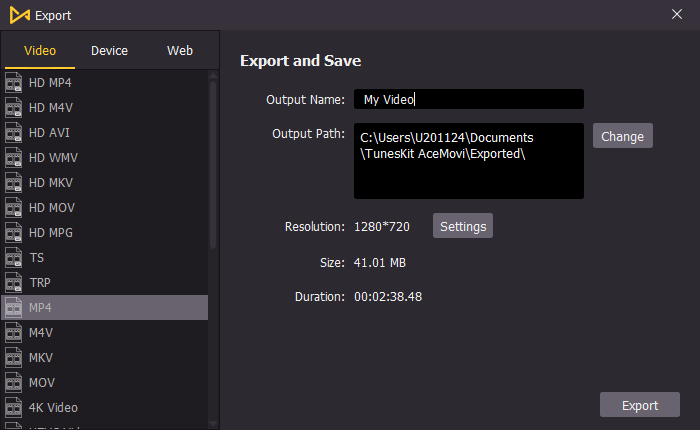 After editing, click "Export" on the right to export the video to your computer. The export window has a variety of video file formats you can choose from. Alternatively, you directly share the video on YouTube, Facebook, Vimeo, etc.
Conclusion
The internet has made video editing all easy. You can now create stop motion animations using free web-based/online stop motion maker software. The list above equips you with some of the best available options that guarantee quick and quality stop motion videos. Also, you can try out the TunesKit AceMovi. With the software, you can create stop motion videos and fine-tune video qualities using its rich video editing tool. All you have to do is download the software and follow the guide provided above and enjoy a lifetime of quality and stylish stop motion videos.