A video merger is an exciting tool for both professionals and beginners in the video editing field. With its help, you can combine two different videos or videos of different file formats. Additionally, you can make all the edits you need to ensure that the output meets your specifications.
If you are in search of a free video merger tool, then you hit the jackpot! Today, you will learn about the various tools that will help you merge two or more videos into a single video.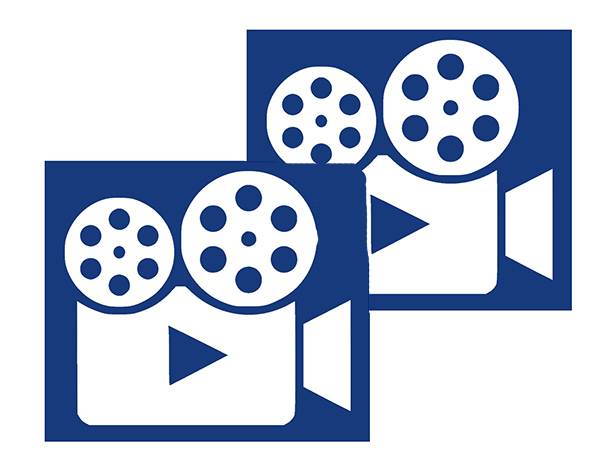 The programs discussed here have everything you ask for and provide the best service. Selecting one among the tool will depend on your work, budget, requirement, posting, and profession. Nonetheless, the details will help you have a better understanding of the programs.
Top 6 free video mergers
Top 1. Windows Movie Maker
The video merger free tool from Windows helps you combine two videos into one. Apart from using it without complications, it provides many features, such as voice recording and anti-shake.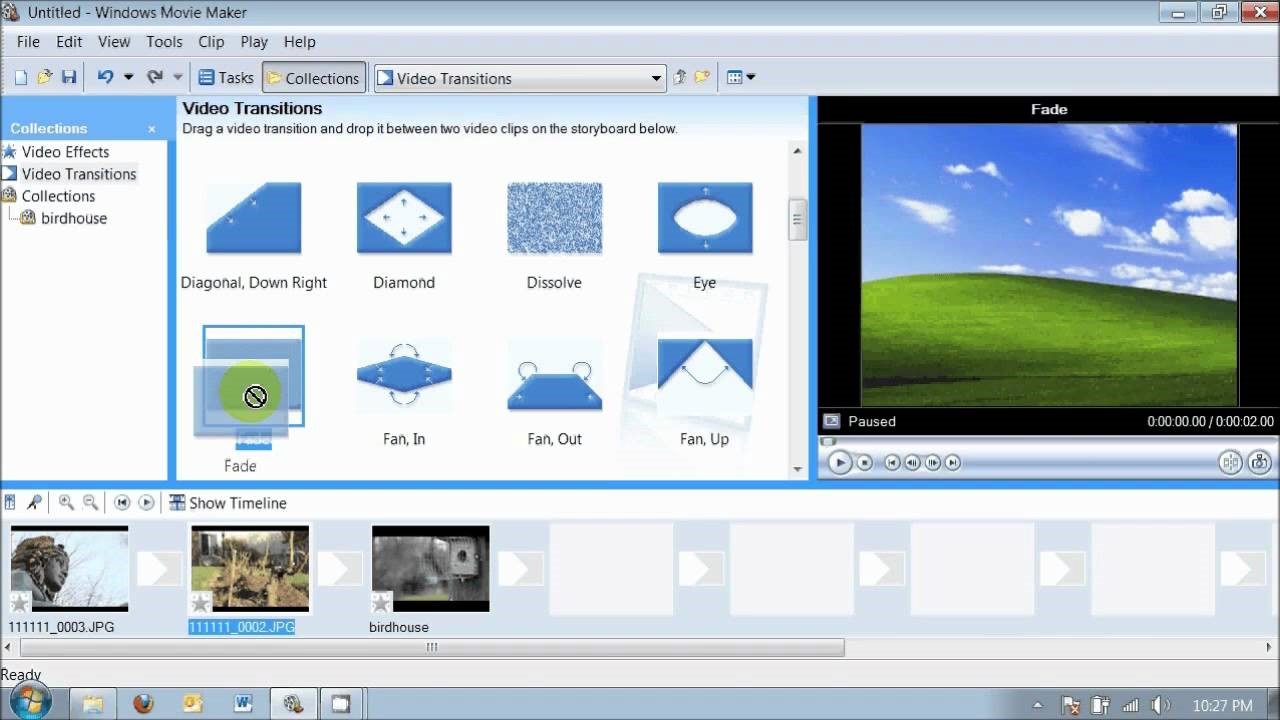 Pros:
Free
A broad spectrum of transitions
Auto preview
Plenty of sharing options
Cons:
Cannot adjust saturation and contrast
No adjustable effects
Top 2. Mergevideo.online
The free video merger online tool allows you to merge two videos right from your web browser. Then, you can upload the videos and start merging to create a single video.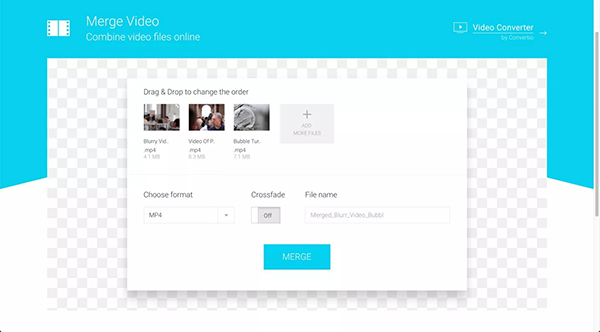 Pros:
Streamlines process
Handles all options automatically
No watermarks
Cons:
Limit to upload file
It cannot change the default compression
Top 3. Media Join
It is free video merger software to create a single video from two different video files. It recognizes several video formats, and you can choose to merge audio, video, or both.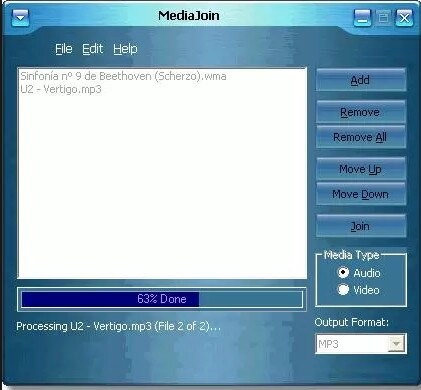 Pros:
It supports a variety of formats
Wide variety of features
Simple interface
Cons:
Limited transitions and effects
Top 4. MPEG Streamclip
The video merger free software is an open-source program offering a plethora of features. For example, you can select the videos, and the program adds them together into a single file.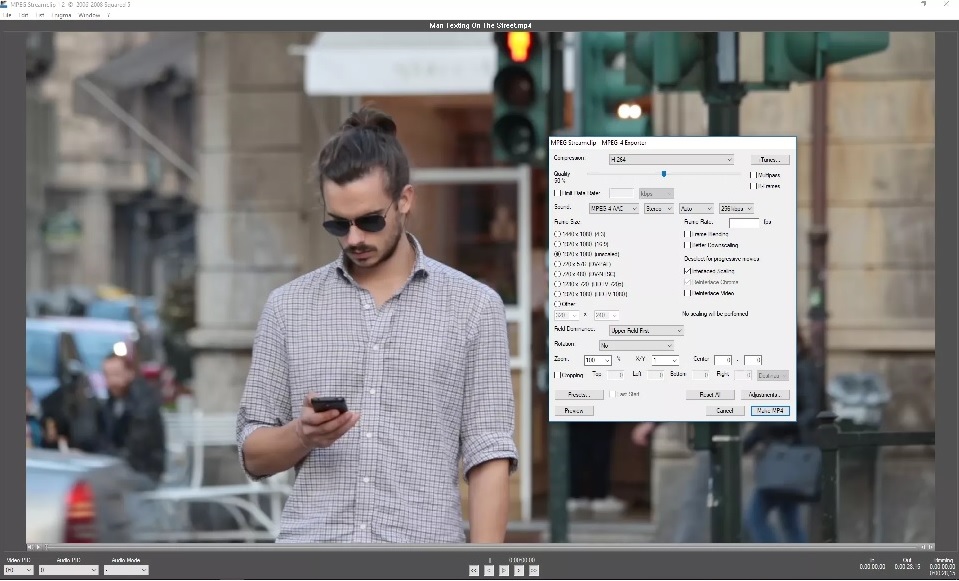 Pros:
High-quality conversion engine
Open-source and free
Cons:
Cannot reorganize
Merging is rudimentary
Top 5. VirtualDub
VirtualDub is a free video merger tool. It has many tools for a free program and helps in maintaining the video quality to the highest resolution. In addition, it can process files as a batch and handle larger file capacity with ease.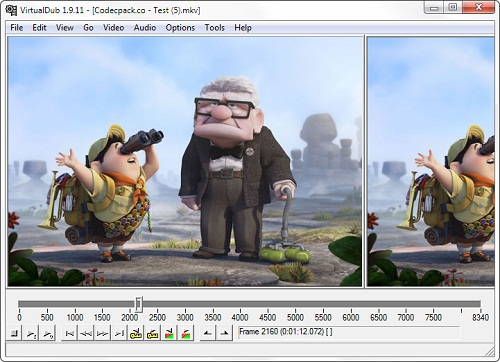 Pros:
Option to capture video
Can add third-party filters
Handles batch processing
Top 6. Free Video Cutter Joiner
The video merger free tool is an efficient video cutter and joiner. You can also trim the video before merging it along with other features. It further has a drag and drop feature for quick action.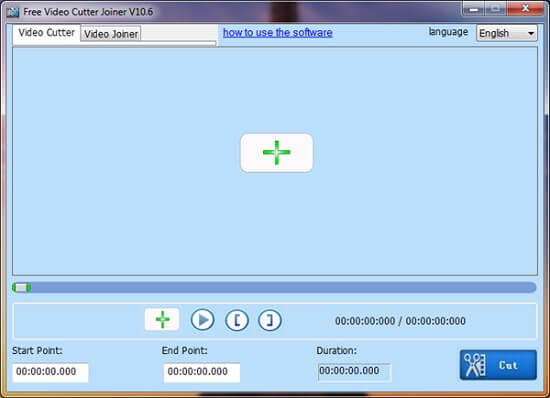 Pros:
Suitable for beginners
Large output file options
Cons:
Slow
Cannot handle files in batch
Top 5 easy-to-use video mergers
Top 1. TunesKit AceMovi
TunesKit AceMovi is a robust video editing tool, offering everything that you need to create an astonishing video. The video merger program gives you flexibility, tools, an intuitive interface, and options to edit videos per your requirement.
You can import videos, audio clips, and images and create a video. Likewise, you can use crop, trim, merge, split, merge, and advanced editing features such as keyframing, split-screen, PiP, filters, and transitions. You can also add audio, text, and subtitles.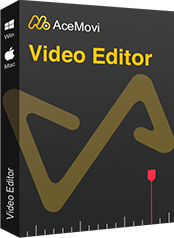 TunesKit AceMovi Video Editor
Security Verified. 5,481,347 people have downloaded it.
The ideal video editor to merge video
Concise and beginner-friendly interface
You can cut, combine, trim, and rotate the video as you like
A powerful video solution for personal enjoyment, business, or education
Guide to Use AceMovi to Merge Two Videos
Step 1: Install the trial copy by visiting the TunesKit AceMovi website. Choose the correct version (Mac or Windows).
Step 2: The free video merger software allows you to enjoy all the features without any restrictions. However, there will be a watermark. You can remove it by opting for a registered copy. First, head to the Help button and click the Registration feature. Now, enter the code sent to the email id entered while downloading the software.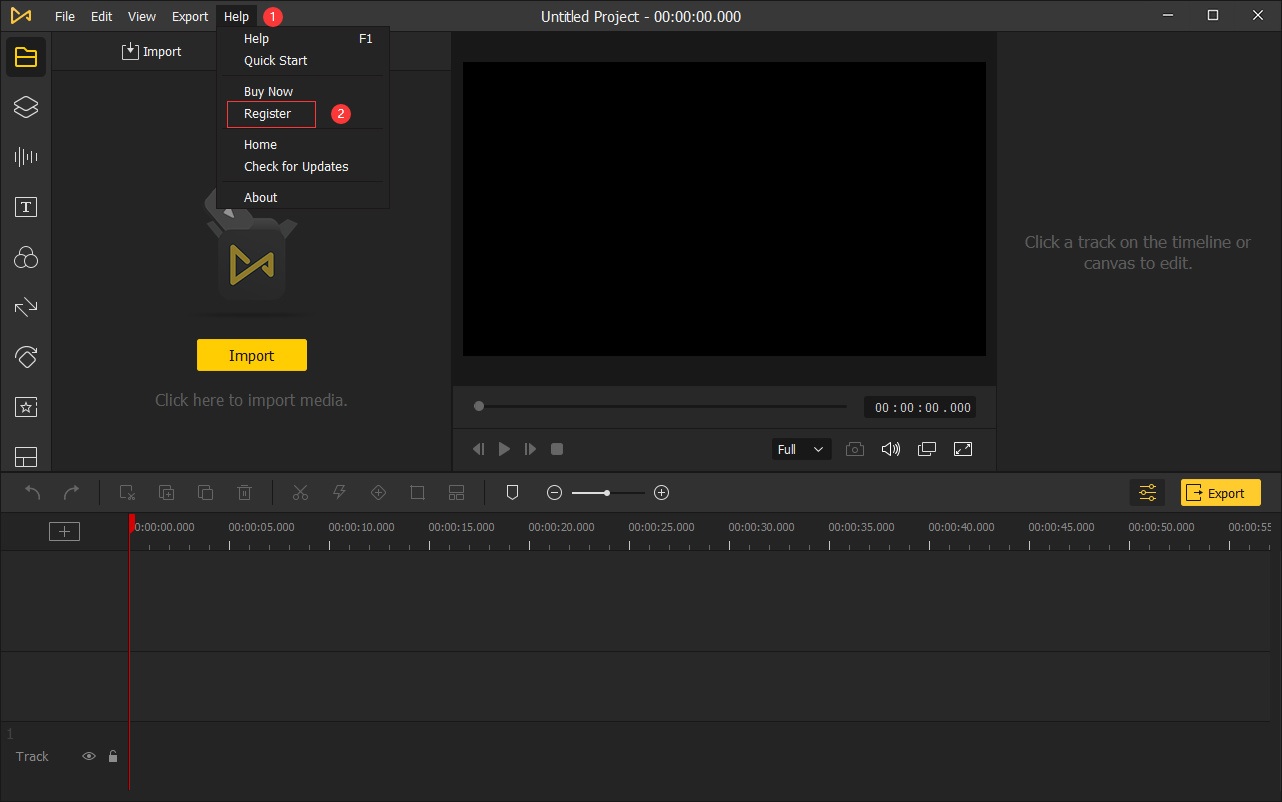 Step 3: From the interface, click the Import button. Add the videos you like to merge.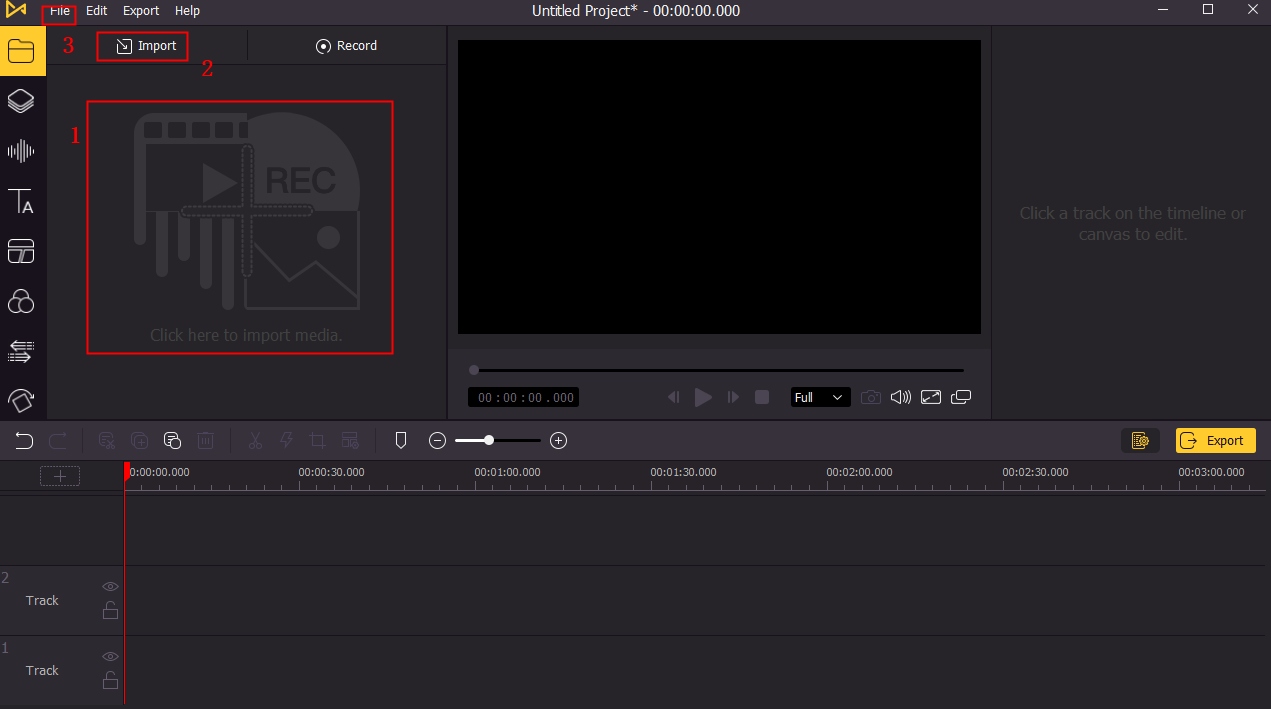 Step 4: Drag the videos onto the Timeline.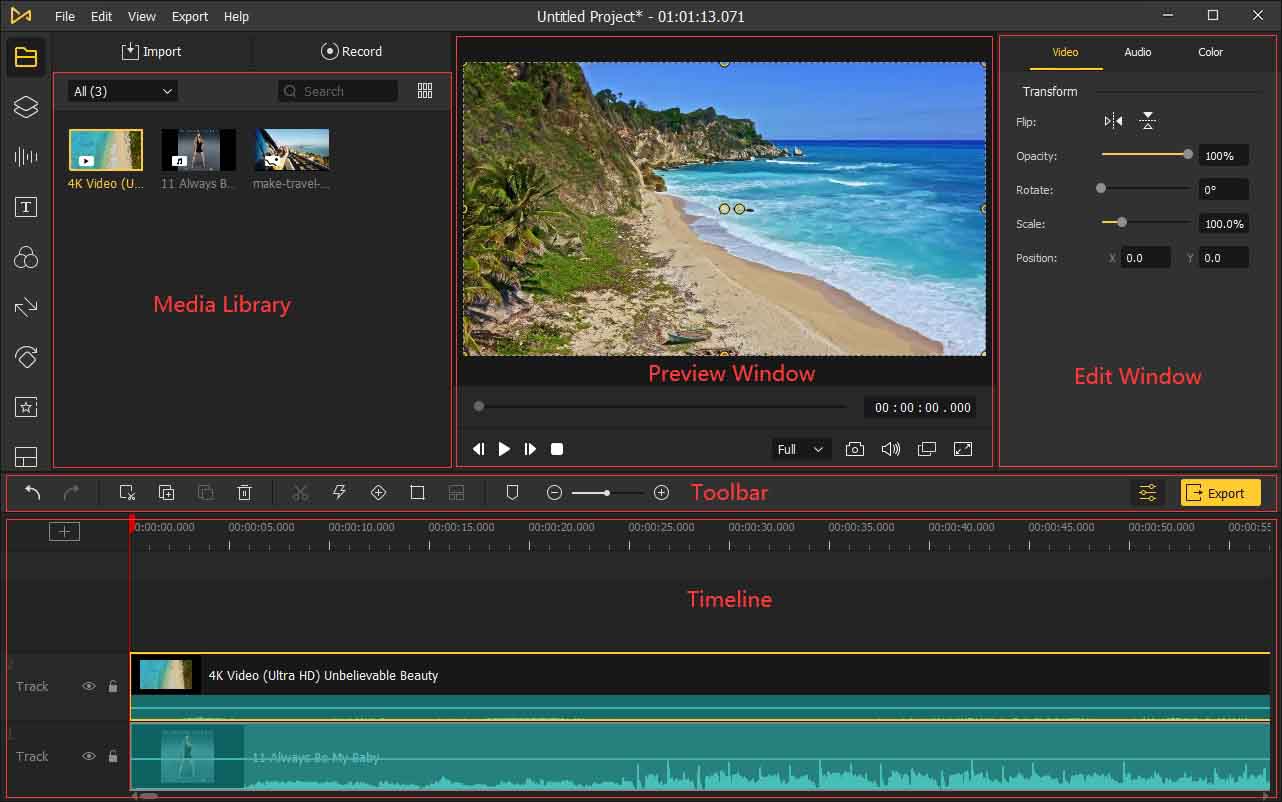 Step 5: Now, reorder the videos according to the requirement. See that there are no gaps or spaces between the videos. If needed, you can add text, subtitles, and audio according to the requirement and make the required arrangements.
Step 6: After completion, click the Export button to save the multiple video files into a single video. The program allows you to save the file in different file formats. You can select one according to the need. If you want to play the video on a specific device, then choose the Device tab and select the device from the list. Here, you can further make changes to the file name, saving location, and resolution.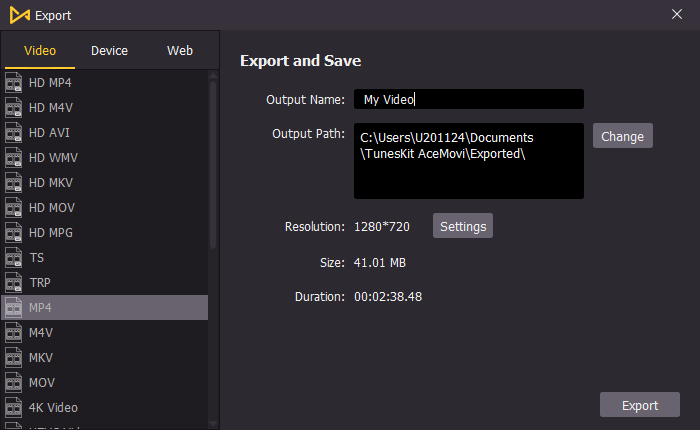 Pros:
Powerful and comprehensive
Unleash your imagination
Running smoothly on low-end PC
Cons:
Free-trial remains a watermark
Top 2. Joyoshare Vidikit
Joyoshare Vidikit is a comprehensive video editor. You can use it to join your video easily. Besides, Vidikit contains numerous video editing features such as video repair, cut video, and video converter.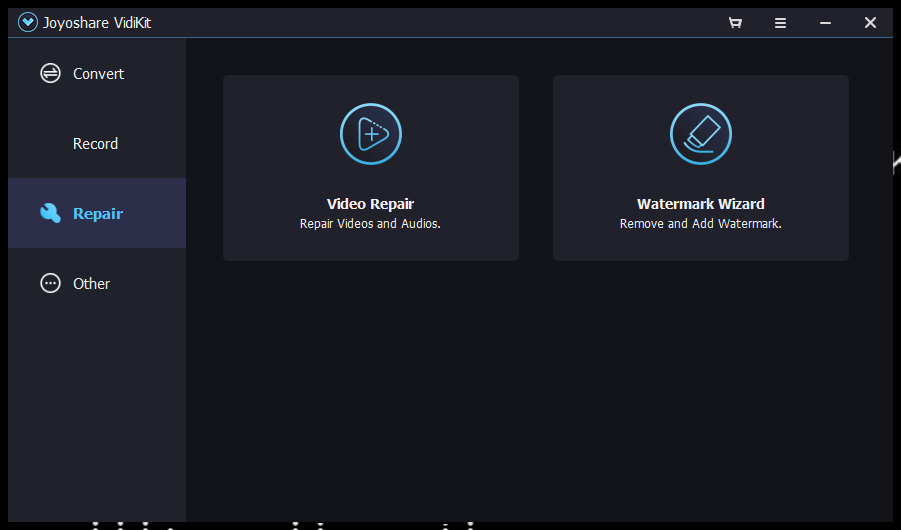 Pros:
Allow users to convert video
Concise and user-friendly interface
Powerful and high running speed
Cons:
Only provides basic video editing features
Top 3. Filmora Video Editor
The free video merger software - Filmora - stands out because of its interface and options, though it contains a watermark while you are using the free-trial. It has a massive collection of transitions, audio titles, effects, trimming, and a plethora of other editing features.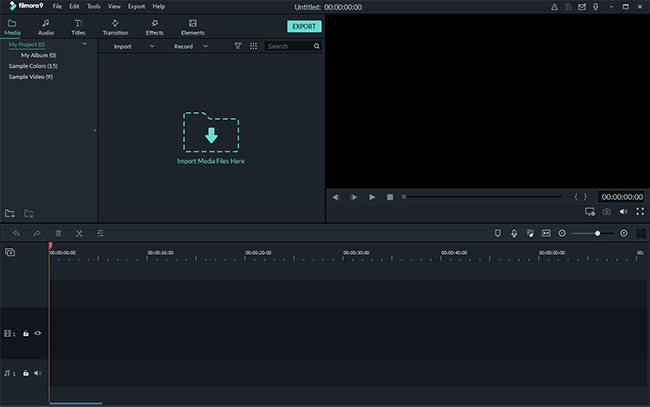 Pros:
Free instant cutter
Well-designed interface
Great collection of stock transitions and audio
Top 4. Movavi Video Converter
The video merger software is suitable for converting videos. However, it can merge videos into a single video along with a plethora of editing features. It has a 7-day free trial.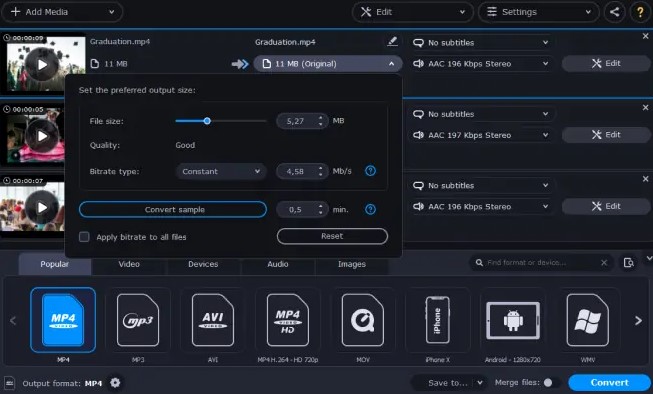 Pros:
Excellent balance between simplicity and options
Practical and useful editing tools
Cons:
The paid version is expensive
Watermarked videos
Top 5. FaaSoft Video Joiner
The video merger tool helps you join two videos into a single file. It is helpful for both professionals and beginners for it has all the features one would want from a joiner. In addition, it supports all the formats.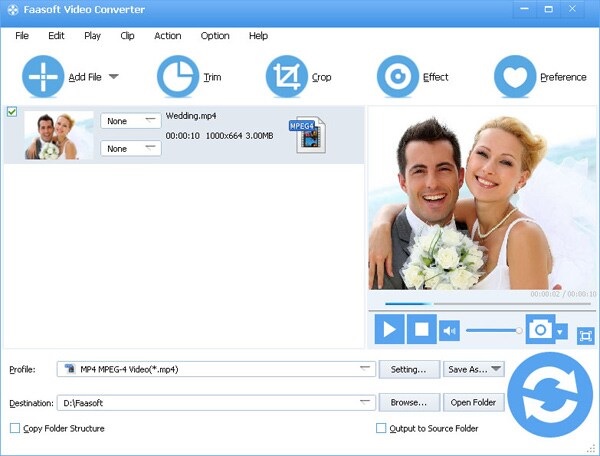 Pros:
Combine different file formats into one
Merge videos and audio in a similar format
Editing features
Conclusion
Today, you have learned about the different tools that come in handy to merge two or more videos into a single video file. Every program discussed here can handle a variety of formats for both input and output. However, there are certain restrictions when you choose an online merger. Get the best tool that fulfills your requirement and stays with you for a more extended period. However, do look out for the features and support. Not every free video merger tool is the same. Choose wisely for the software has an immense impact on the video's output and quality.