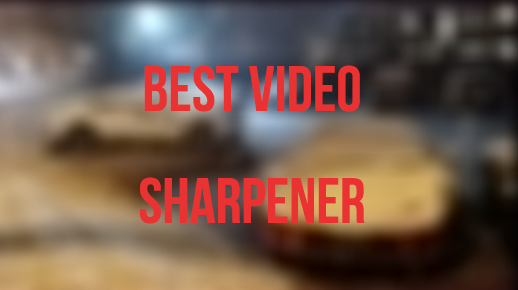 Have you come to a situation that you watched or recorded a video, you like it very much but you found it was blurry? Is there a way to sharpen the video to make it watch better? This question had bothered me for a long time. Now I know how to sharpen a video, and I would like to share the tutorial with you here. In this article, I'm going to recommend 3 nice tools which can enhance your video image quality for you. All the software is carefully picked.
The Best Video Sharpening Software-TunesKit AceMovi Video Edito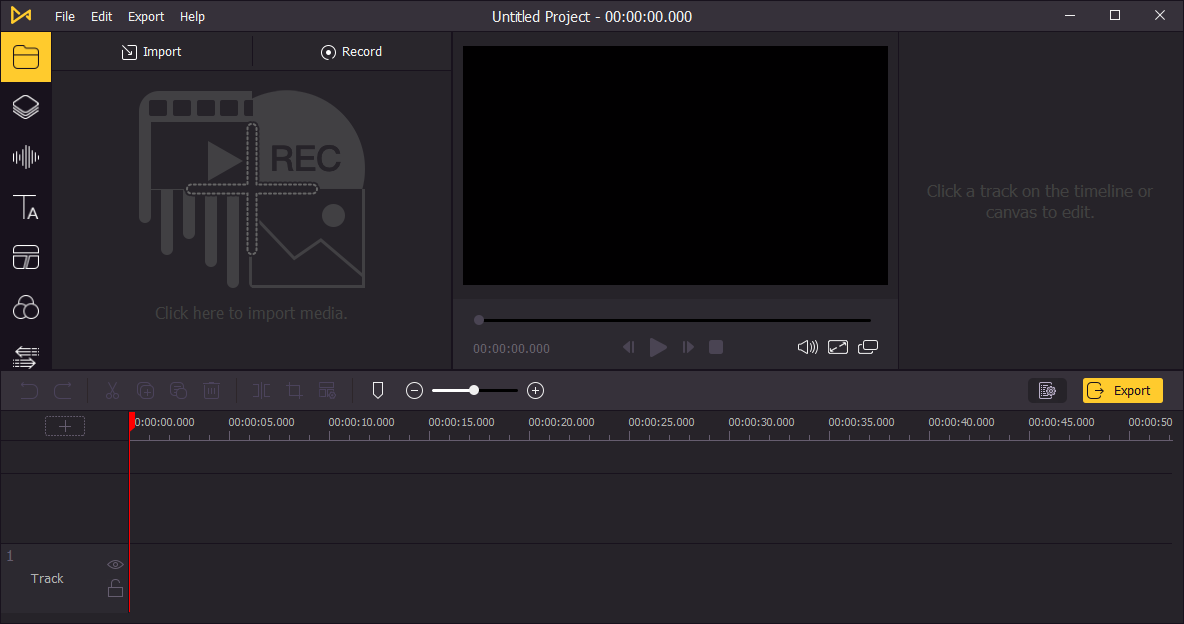 TunesKit AceMovi Video Editor is the best video editing software for beginners to sharpen their videos. You can run TunesKit AceMovi on both Win or Mac. It is really a professional video editing tool. Sharpening video is one of its essential features. If you are trying to crop video, add filters to video, add audio to video, add subtitle , etc. TunesKit AceMovi Video Editor can be the best choice for you. With TunesKit, you can sharpen or edit your videos, requiring no professional skills. Though you are a video editor beginner, you can edit awesome videos.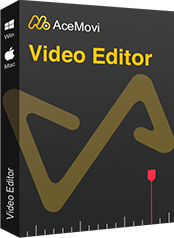 TunesKit AceMovi Video Editor
Security Verified. 5,481,347 people have downloaded it.
Sharpen your video easily
Provide both basic and advanced editing features to enhance video
Add filter, transitions, text, sound effects, music, etc.
A variety of output options to choose from, like format, device, social platform
User-friendly UI and easy to operate
You need only 4 steps to sharpen your videos with TunesKit AceMovi.
Import your video files to TunesKit AceMovi.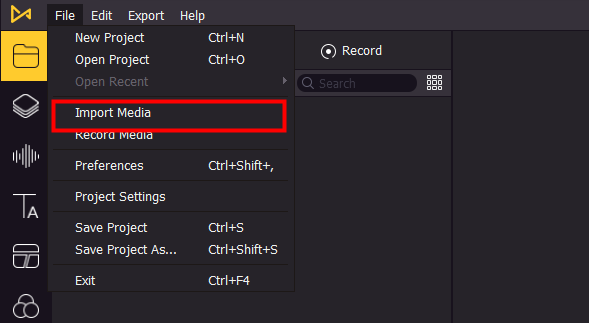 Click the File button and you can see the menu. Then you can choose one project you are going to edit or sharpen. You can add it to the media library easily. Also, you can drag and drop the media file to TunesKit AceMovi Video Editor. Not only video, but you can also add and sharpen a photo.
Drag and drop the video file to the track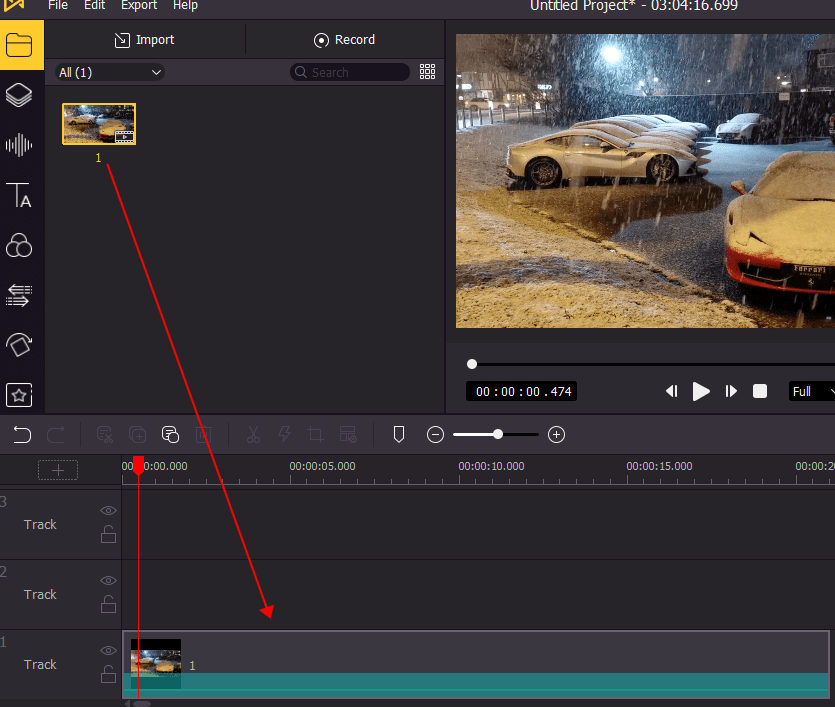 After adding a video file to the library, you need to drag and drop the video to the track so that you can start to sharpen your video. You can add more than 1 video to the track and sharpen them simultaneously.
Add sharpen effect to the track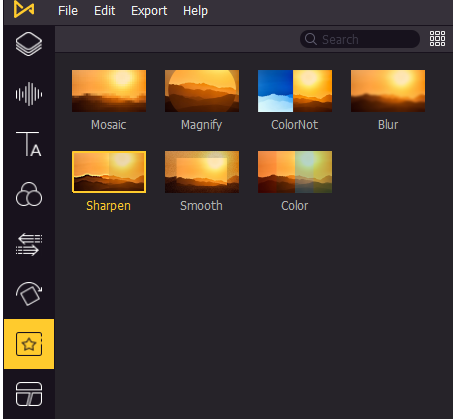 Click the Regional icon. In this interface, you can see 7 different regional effects for you to choose from. Right, sharpen video is not the only feature that TunesKit AceMovi offers. You can choose any regional effect you like to add to your video. Choose Sharpen and drag it to the track. The other regional effect can be added, too. You can use them you enhance your video.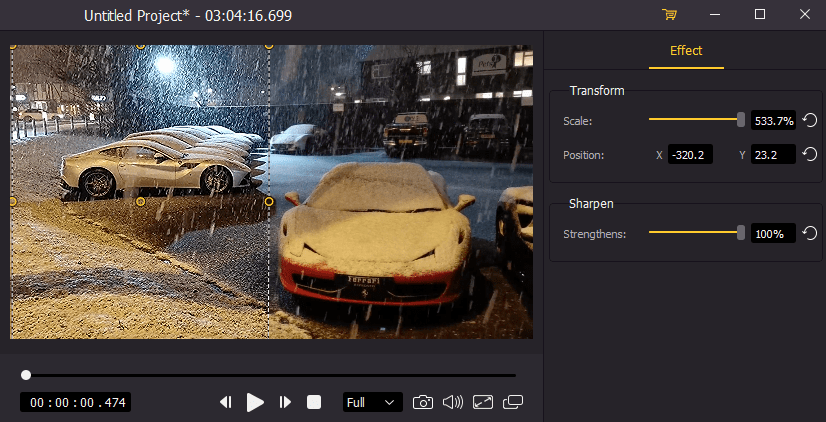 After adding sharpen effect to the track, you can adjust and transform it freely. You can drag the slider to change its scale, position, and strengthens. In strengthens, the higher the data, the more effective it is. Attention please, the strengthen shouldn't be too high or it will cause a side-effect.
Export your video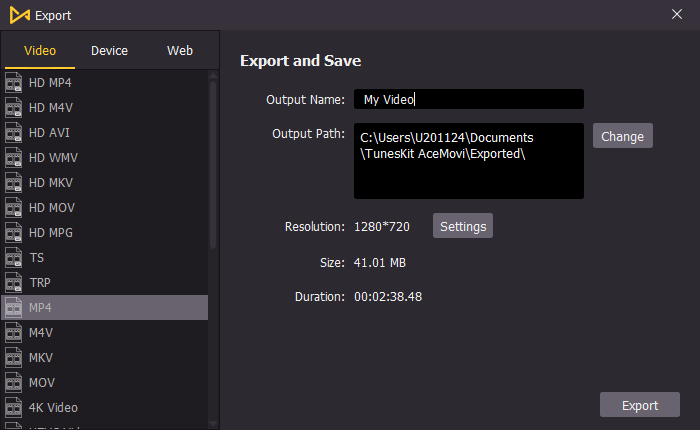 The last step is to export your video. Click the Export button and you can see this window. In the left side, you can choose the video format. On the right side, you can rename the video and change the location. By clicking the export, you finish the video sharpening and you can watch the video when the export is finally done.
If you are a video editor beginner, you won't be regret to choosing TunesKit AceMovi.
Dedicated Video Sharpener-DVDFab Video Sharpener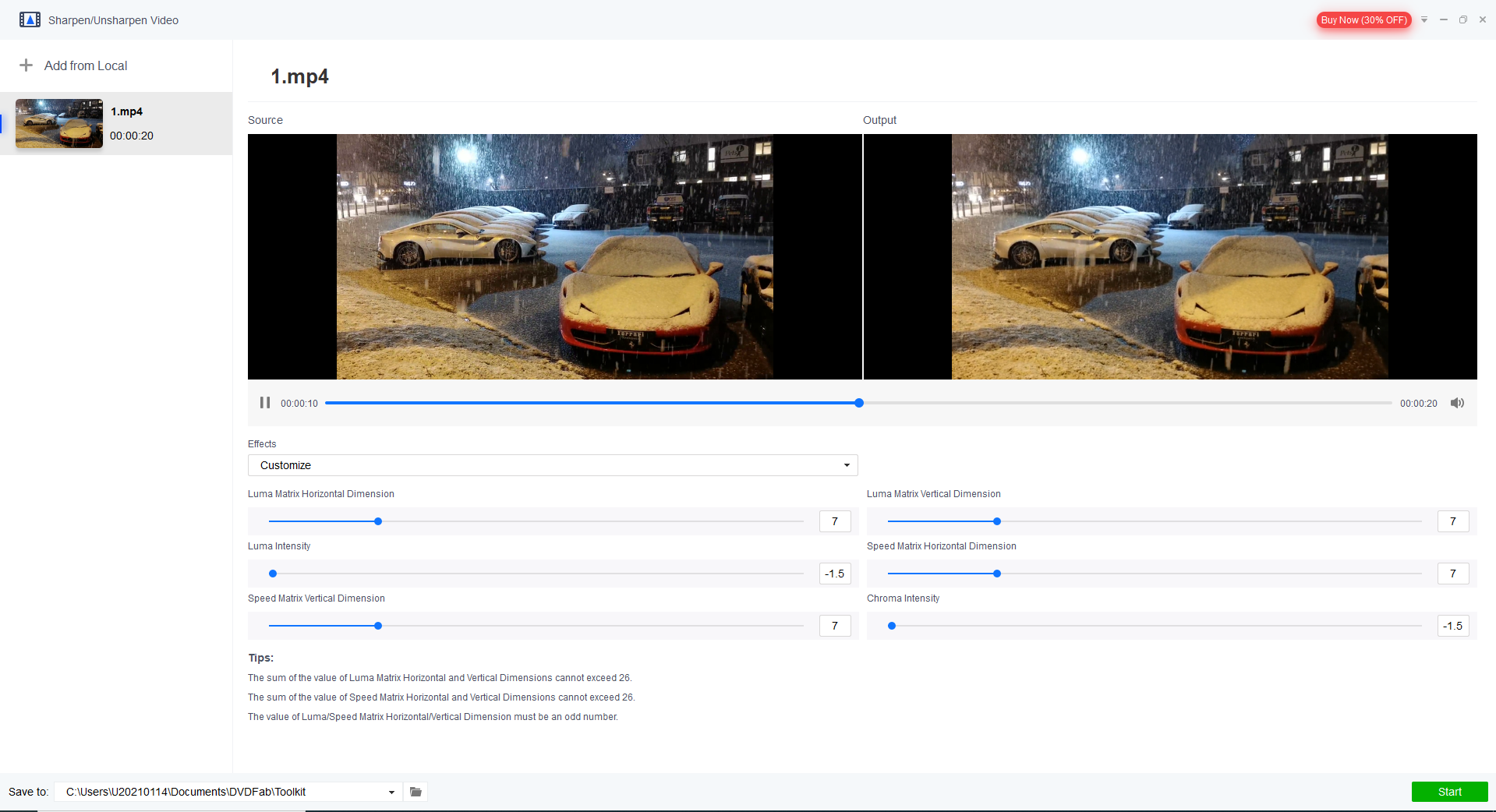 DVDFab Video Sharpener is a nice video sharpening software. To sharpen your video, it should be a good choice for you. The picture I showed above is the main interface of the DVDFab Video Sharpener. The method of how to sharpen video with DVDFab Video Sharpener is easy. Firstly, add the video media. Done that, you can see two display windows. One is Source, another one is Output preview. Users can drag the slider to adjust the effect. With DVDFab Video Sharpener, sharpening videos can be quickly and easily. Why not have a try if you want to sharpen your video?
Comprehensive Video Editor-Movavi Video Editor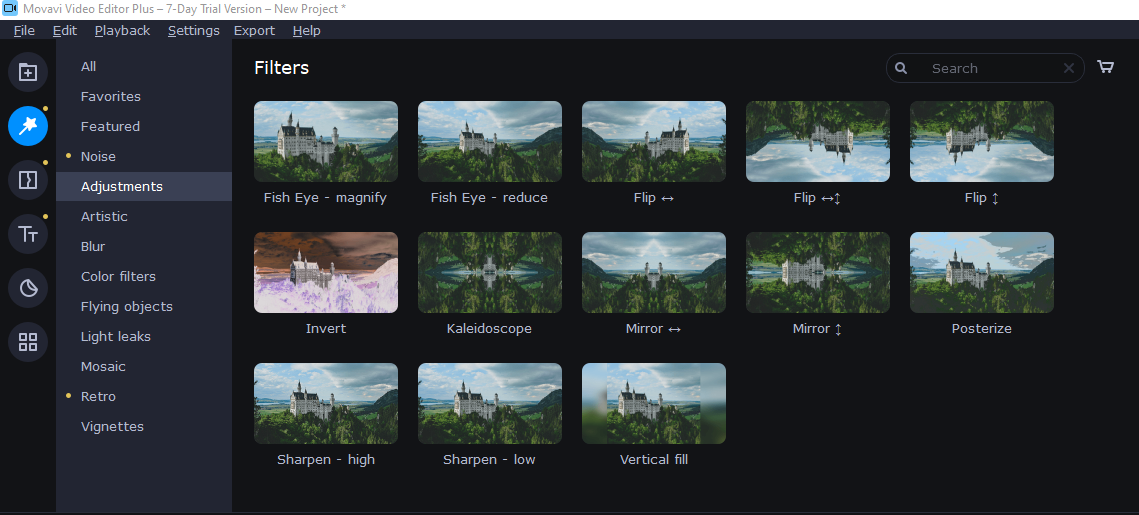 Movavi Video Editor is a simple and easy-to-use video editor which can help you edit can create your video within hours. Movavi Video Editor can be an easy job when you use Movavi Video Editor. Here are some tips about how to sharpen your videos with Movavi Video Editor. First, add or drag and drop your video files into Movavi Video Editor. Secondly, find the Filters feature. You can use the sharpen effects in it. However, you can only add it in the whole video and you can't change the scale or position. You will feel some limits when you use Movavi Video Editor to sharpen your videos.
Summary
How to sharpen videos is always a hot question discussed by video editors. Last but not least, I'm going to make a summary for you so that you can pick up the best one of the video sharpening tool.
The first one is TunesKit AceMovi Video Editor. As for me, I think it is the best software for me. Though you never edit a video before, you can easily sharpen your video with TunesKit AceMovi. The features of it are so many and you can edit your video freely. Besides, the detailed tutorials can save you a lot of time in learning and you can enjoy your time editing videos.
Both DVDFab Video Sharpener and Movavi can help you sharpen your video quickly. DVDFab Video Sharpener is a tool that is dedicated designed to sharpen video. Movavi is a comprehensive video editing tool, sharpening video is one of its features. If you only need to sharpen videos without any other function, I will recommend TunesKit AceMovi or DVDFab for you. If you think that you may need to edit your videos after sharpening your video, don't hesitate, TunesKit AvcMovi is the best choice for you.