No one will reject a lossless video player to watch their favorite movies and videos on high-quality. In the modern world, video players are diverse from each other in built-in functions, such as the supported video formats and the built-in aspect ratio cropping tool which lets the playback looks cinematic. If you are searching for the best video players for Windows 10, 11, or Mac, this posting if for you. Here we're going to review 5 well-chosen video playing tools with detailed descriptions, along with a video editor to make adjustments on the performance of your raw video files. After reading the content, you can select an excellent video player.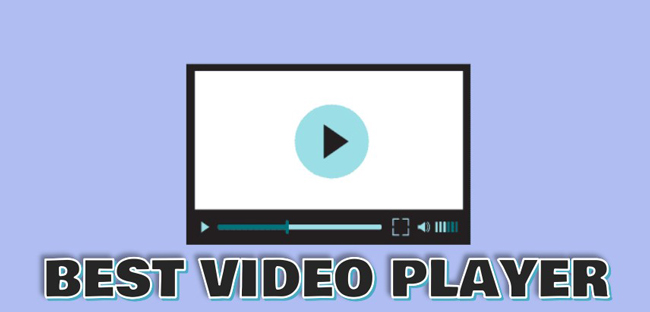 5 Best Video Players for Mac and Windows
Top 1. VLC Media Player
Video Lan VLC is the best video player for Windows 10 and Mac. The best thing about this VLC is that it also supports Ubuntu Linux. You can easily play your videos, and it also supports audio files. Aside from its cross-platform quality, it is a free tool. You can apply VFX and SFX without any cost. This video player is a bit hard to use at the very beginning because of the linear user interface. Anyone even a person with no knowledge of technology can use it.
VLC HD and Full HD video player can play long videos with good quality. As regards the formats, you can play MP4, FLV, MP3, MKV, AVI, DivX, WMV, MOV, M4A, and MPEG easily. Screenshot capture is available, which makes it easy for you to execute. This video player is a multi-functional tool which provides entertainment with good quality. It has an option for the interface, which creates more ease. You can also learn how to edit a video with this powerful video player.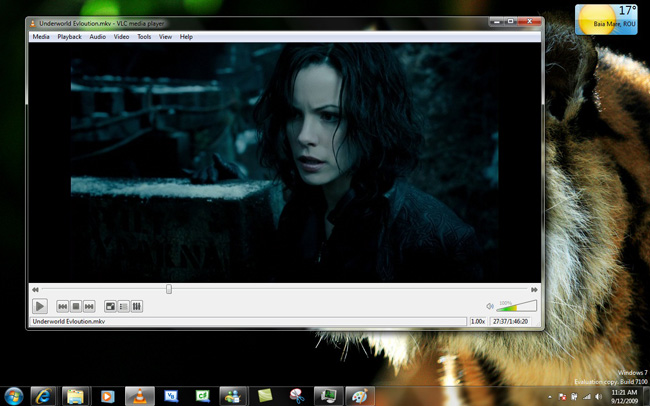 Pros:
Open-source video player
Support the majority of formats
Change video size in real time
Apply various video effects
Able to edit your video professionally
Cons:
Hard learning curve
It does not play unfinished or damaged files
Some formats need you need to download specific codec
Top 2. QuickTime Player
QuickTime Player is the best video player for macOS. It has an Ultra HD Blu-ray, with a system of H.265 playback, which works well. This video playing tool is perfect if you want an all-in-one video player. It provides various functions to its users, such as rotating and speed changing. With the help of QuickTime Player, you can also organize your media and content in just one place.
This video player has additional features as well. You can easily download and play later. It is a high-speed player for sharing stuff. You can easily share all your videos with your friends and your family. With the help of this tool, you can also search your videos, music and essential photos. This video player gives various options for entertainment lovers.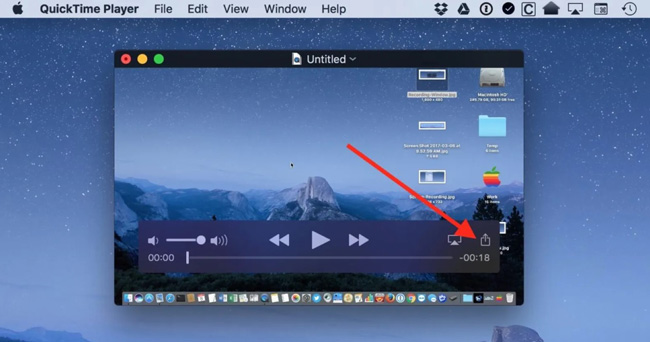 Pros:
Simple feature design
Rotate video 90 or any other degrees
Screen recording with sound
Pre-installed in your computer
Adjust the playback speed
Cons:
It is not completely free. The pro version costs $30 to unlock advanced effects
Top 3. GOM Player
GOM Player is one of the best video player for PC, which is able to play 4K UHD. Users can easily play the videos if they want to watch high-resolution content. This video player also works well if you want a video without any issue with buffering. GOM Video Player has the perfect software to sync subtitles, and you can easily find subtitles according to your choice. It can work well for windows.
This video player for Windows 11 is a nice option if you want to play your favourite videos in multiple formats. It is free of cost. However, it has a paid version with some extra features. In a paid version, you can play your videos without additional ads. GOM Player is a good option for entertainment with multiple features.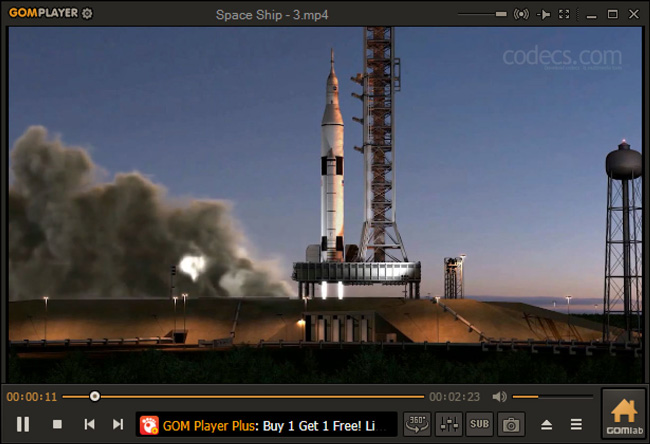 Pros:
Include MP4, AVI, WMV, MKV, etc.
Allow you to find all codecs
Download damaged or unfinished videos
Auto-sync subtitles whiling playing a video
Play 360-degree VR files
Cons:
The interface is not intuitive
There are possible unwanted apps in the installer
Top 4. Plex Media Player
Plex is a perfect video player for Mac and Windows users. Various features make this app the best option for its users. You have access to play and watch your favourite movies and TV shows in high quality up to 8K. Plex has a chance of more than a hundred unique and different channels. There is a feature of the upgrade. By upgrading, you can easily record your favourite TV shows and movies.
The perfect recording options give access to an offline entertainment. Using Plex, users can watch their favourite stuff from any device. They can choose their phones, computers and other devices. In addition, there is a unique feature for creating a personal collection. In private collections, users can create a customized collection of content.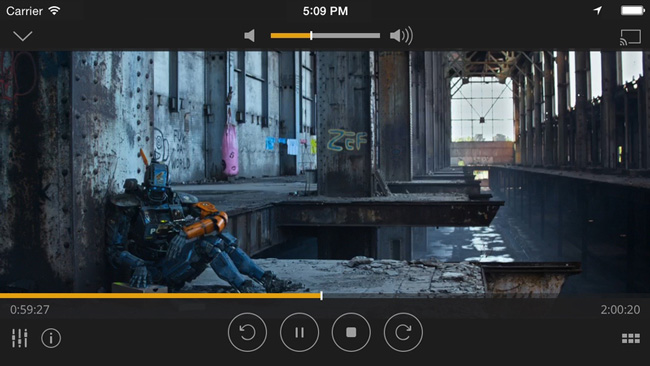 Pros:
Hundreds of titles to choose from
Device-friendly system
Free to download and use
250 channels of live streaming television
Cons:
Weak movie selections
Unpredictable ads
Top 5. MusicBee Player
MusicBee is the best video player. You can apply this video player to play your favourite music and videos. It is best for windows but also works well for other operating systems, with options to process the audio and video in good quality. So you can easily manage, play and find your favourite files. Moreover, it quickly enhances the quality of audio.
Music Bee player has a unique option for managing your favourite content. This player is the best option for playing and watching your favourite music video. You can easily use it and enhance your video quality. It has a volume scaling option, with which you can adjust the audio according to your choice. As a result, your video file will become better with this player.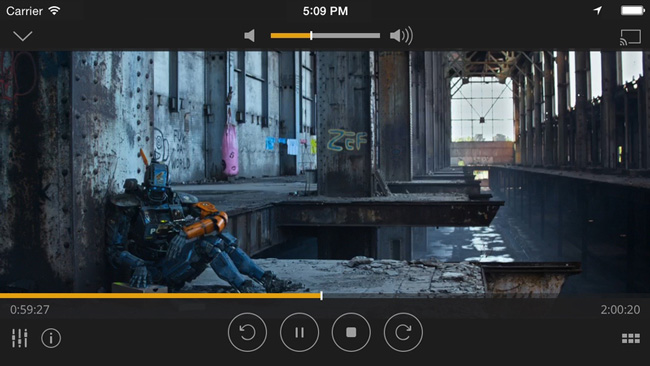 Pros:
Customized user interface
A host of features for music playing
Winds the tape back or forward at high speed
Overlay titles and captions
Cons:
It crash sometimes
The toolbar is weak to use
The Best Video Player Frequently Asked Questions
Q1: Does VLC support 4K? 8K?
The VLC media player is a standard, cross-platform, and free video and media player. It has a 3.0 version. By using this VLC video player, you can easily play 4K UHD video. There is an option for an upgrade. You can upgrade, and after getting the latest version, you can play 8K playback quickly.
Q2: Which player is best for a 4K video?
Many latest video players work well for 4K videos. For example, the VLC video player can play your 4K videos well. If you want to watch a video on macOS, QuickTime Player is a good option. For some users, MPC and KM players can work well. Using these video players, you can easily play your 4K videos.
Q3: Can a video player play all types of videos?
Some video players can play all types of videos. These video players are rare but work well for all kinds of videos. But most video player is multi-format supported because of the basic requirements of video plating, and you can easily play MP3, MP4, FLAC and MKV in good quality. And if you want your video format is not allowed by a video player, you can use a video editor to convert the format, or change a media player.
Q4: How to enhance video quality with no hassle?
If you need to adjust the video file quality from lower to higher, you may find that those video players can only enhance the quality temporarily, let alone some of them do not support 4K or higher resolution. In this case, you need a video editor to convert the file size by managing the bit rate, resolution, speed, and format. Here we recommend AceMovi Video Editor. It has a user-friendly UI to crop, trim, speed, reverse, convert, and compress your media easily. Here to learn how to enhance video quality with AceMovi.
Wrapping Up
The best video player can make your video watching experience more professional. In this article, there is a good discussion about the best video players for Linux, Mac, Windows. You can decide according to your needs and your devices. With the best functions, you can watch your favourite stuff in good quality. The proper video player is possible if you know about its features, and this article will help you in this regard.