There is a surge in stop motion videos, and people are using their creativity and imagination to create enticing videos. The videos are helping companies capture the audience's attention efficiently. The technique was expensive and used by the movie industry a decade ago. However, with technological advancement and the availability of stop motion video makers, you can create an animation right from your home.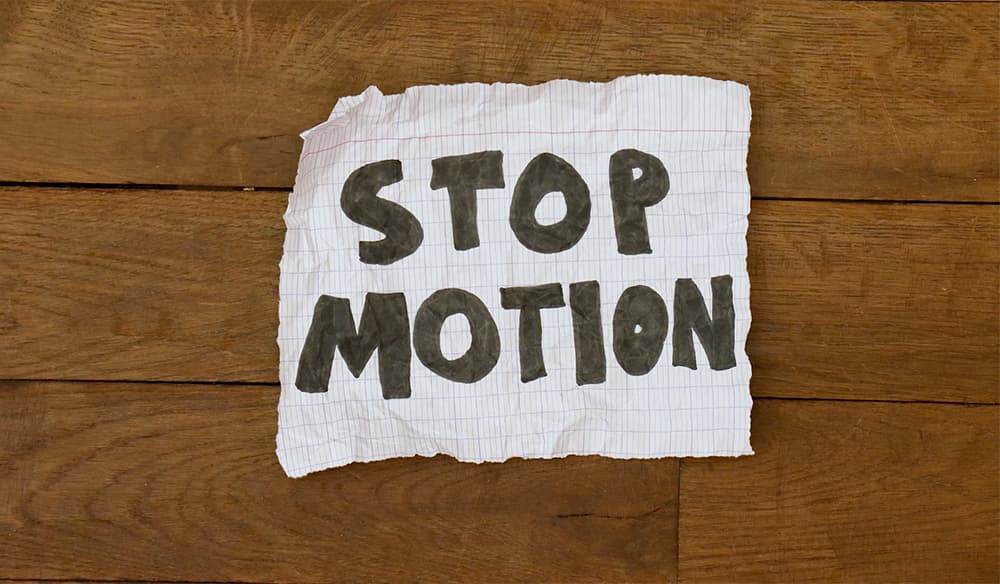 When you search for a free stop motion video maker on the web, you will come across different applications. You can download applications on your computer or use web-based tools to create captivating stop motion videos. Therefore, today, we are presenting you with some of the best and beneficial applications. Once you complete reading the content, you can choose the best application suitable for creating fantastic stop motion videos.
Recommended Application – AceMovi Video Editor
AceMovi Video Editor is here to help both beginners and professionals to make stop motion videos. The application garnered attention quickly because of the features, accessibility of use, and robust construction.
The stop motion video maker free tool helps unleash your imagination. You can ensure that your video stands out from the rest using AceMovi and its features. As usability is easy, even if you do not have prior video editing experience, you can direct and produce stop motion video with ease.
AceMovi works on both Windows and Mac and assists you in simplifying video editing requirements. You can use basic editing options or opt for the advanced features depending on the requirement. You can additionally discover the resources available in the media library, which will help you choose the right effect to complete the project.
You can use AceMovi to create slideshows, educational videos, capture memories, branding, sales, demo videos, and more. The following are the important features of the software: Screen recording, Audio, Text, Filters, Animations, Transitions, Split screen, Crop and zoom, Cut, Rotate, Flip, Fade in/out, Behaviors, Green screen, Change clip speed, Color match, Closed captions, Annotations, Keyboard shortcuts.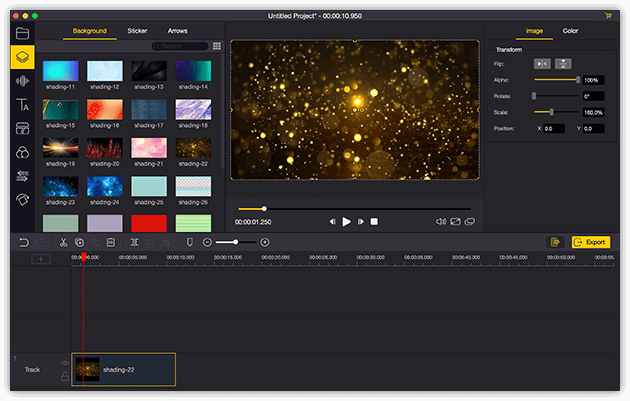 Pros:
Fast screen recording.
Multiple output formats.
Abundant sound effects.
Straight-forward and intuitive interface.
Cons:
Not many advanced video editing features
Guide to Use AceMovie to Create Astonishing Stop Motion Video
Before starting with the guide, download and install the correct version of the software.
Step 1: Adding Media Files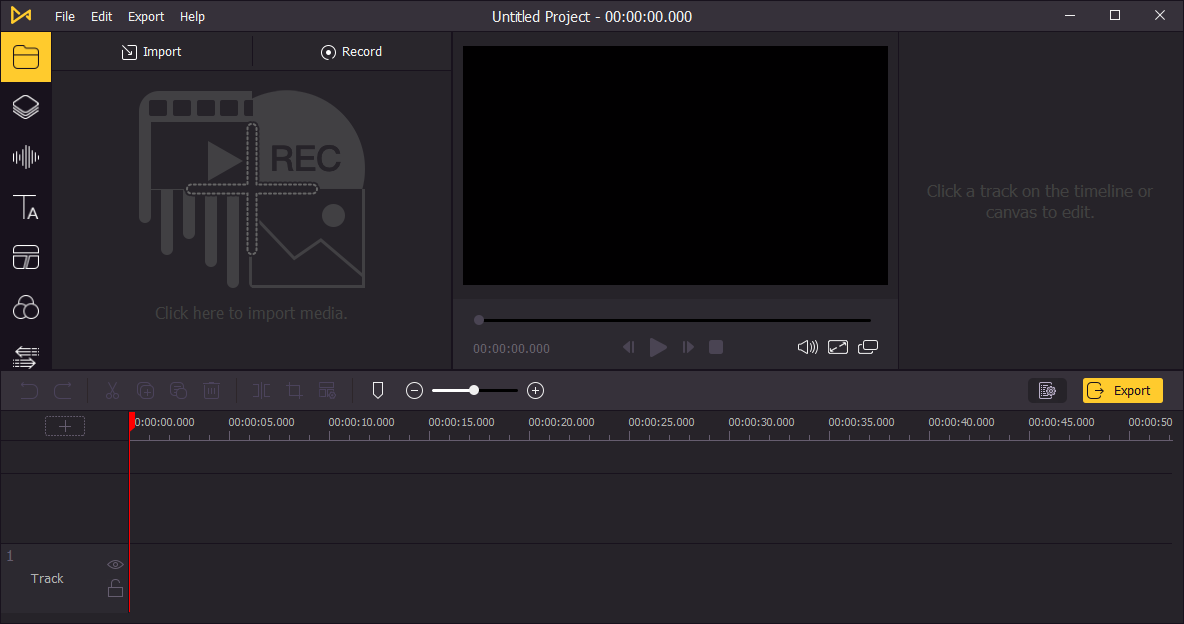 After completing the setup of AceMovi, launch it using the icon from the desktop. You will notice the "Import" and "Record" features present under the main menu bar on the screen. You will use the "Import" feature if you already have the images, audio files, and videos to create stop motion videos. If you do not have any of the files, use the "Record" feature, which allows the program to record your computer screen. You can later add audio files to the media.
Step 2: Editing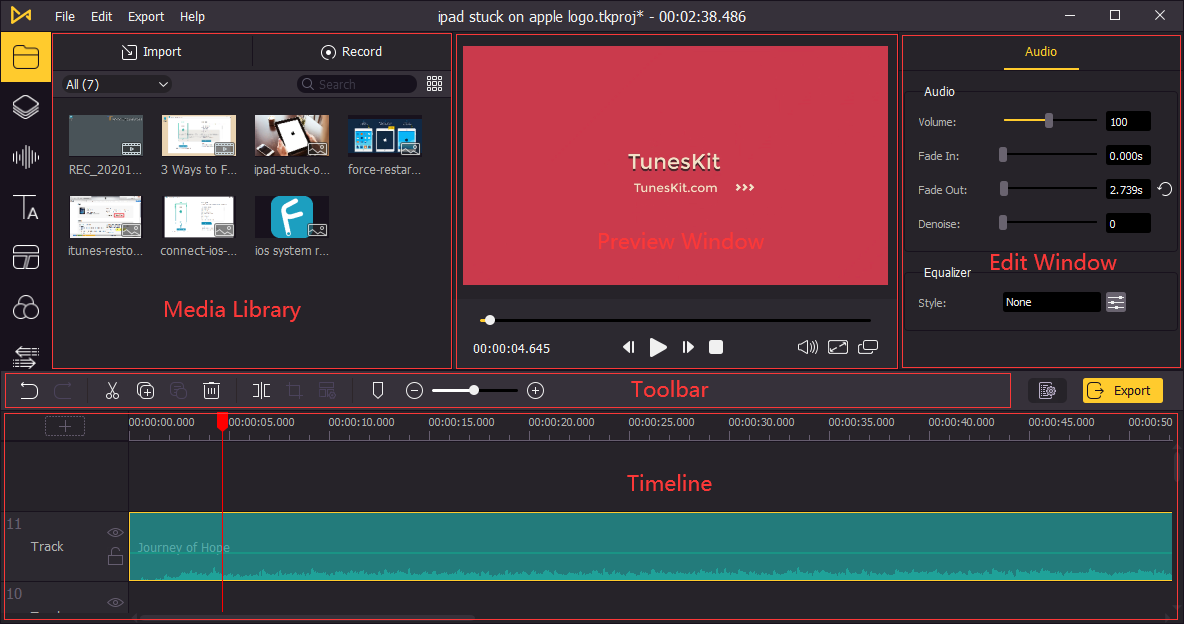 The process involves video editing, where you will arrange the images, audio files, music, voice comments, and much more. You can use the Timeline and monitor the activity while you adjust the files you can see on the preview screen. Additionally, the software allows you to adjust volume, brightness, contrast, hue, saturation, and much more.
Step 3: Export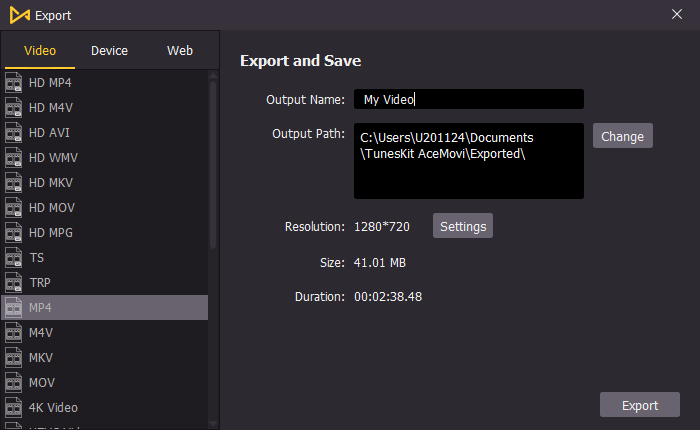 Upon completing the editing, you can save the file on your computer in the required file format. You can also choose a device to save the file automatically. You can customize the path, video quality, codec, bit rate, and more.
Top 2. Kapwing
Kapwing stop motion maker free gives you plenty of tools that help you resize the video, add effects, add audio, and much more. You can also add subtitles to an existing video. After uploading your video, you can set the frame speed and select the frame rate that the software will take away from the video. Once done, clicking the create button will develop the stop motion video.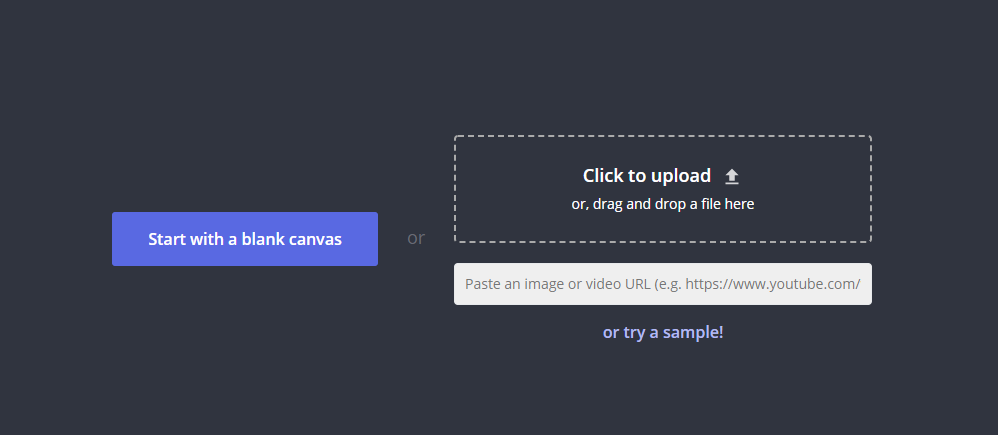 Pros:
Simple video creation process
Excellent file sharing features
Inexpensive
Cons:
Cannot create videos from photos
Cannot add music
Top 3. Clideo
Clideo stop motion animation maker free tool helps you bring your imagination to life. You can create a stop motion video using Clideo in a few minutes. After uploading the video, you must set the frame rate you want to display and the frequency you want to remove. You can also play the stop motion video backward.
Pros:
Supports multiple file formats
Individual frame speed
No installation required
Cons:
Watermark appears with the free version
No file sharing options
Top 4. Stop Motion Animator
A free stop motion movie maker helps you create animations that you always wanted to create. The Stop Motion Animator is a simple add-on to Chrome and helps you use the webcam to create stop motion videos. The animator is suitable for creating simple videos that you can share instantly.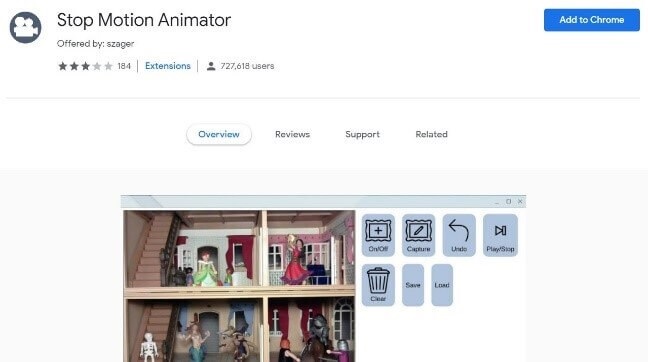 Pros:
No payment essential
It comes equipped with audio recording tools
You can upload your own footage using a web camera
Cons:
The Chrome extension crashes at times
Few video editing options
Top 5. Cloud Stop Motion
The Cloud Stop Motion is a free stop motion maker and comes with a plethora of features. Even if you have just started video editing, you can use the simple steps to create enthralling results with the tool. You can record using a webcam and import audio files.

Pros:
Modern interface design
It comes equipped with a rich audio library
Available on all the devices
You can save all the projects
Cons:
You can create only 500MB of video footage
It saves a project in MP4 file format
Top 6. Imagetovideo.com
The stop motion video maker free tool assists you in bringing life to your imagination. You can use the features, options, and simple steps to create a fantastic stop motion video. You can upload footage, make edits, add audio, and more using the tool. You can further add a logo and adjust other parameters.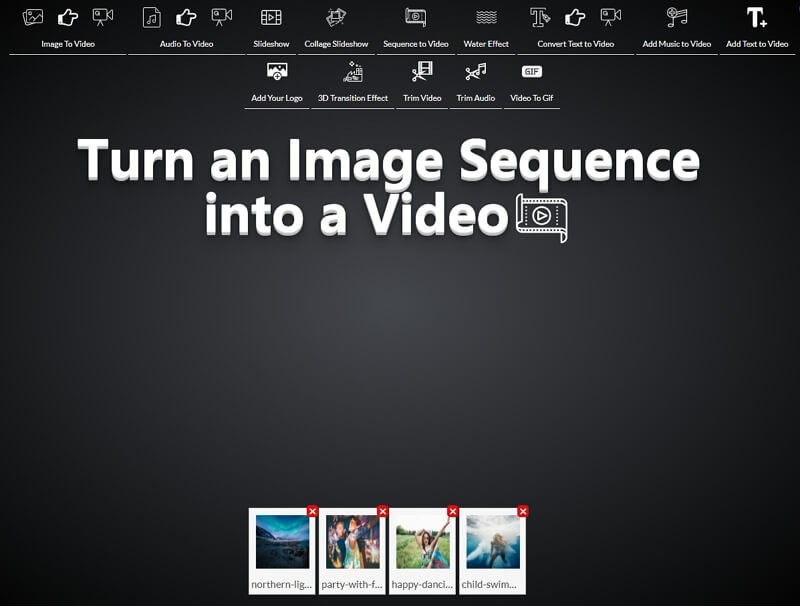 Pros:
Turn images into videos
Quick upload process
Intuitive creation procedure
Offers branding options
Cons:
Image sequence limitation
You cannot upload more than one audio file
Conclusion
Finding a path to create a video that captures the audience's attention is becoming challenging. With the help of a free stop motion video maker, achieving the feat is no longer a big task.
The tools listed above give you the easiest way to create stop motion videos. However, if you are seeking customization, then opting for AceMovi is the right move. Try the trial version today to understand the features and how they will help you bring life to your stop motion videos.