MP3 is the most popular file format as it is compatible with multiple devices such as smartphones and PCs. People frequently encode and decode MP3 for creating ringtones, alarm tones, and music files. Modern days require great videos and content that you cannot produce without good music and sound effects.
If you want to trim out HQ or SQ audio content, you need to use an MP3 cutter. This article will provide you with the 6 best picks to cut audio files. You can easily import and edit your media with the mentioned tools. Also, we will show you the differences, such as the supportive operating system and audio effects of them. Here, go through the article with me!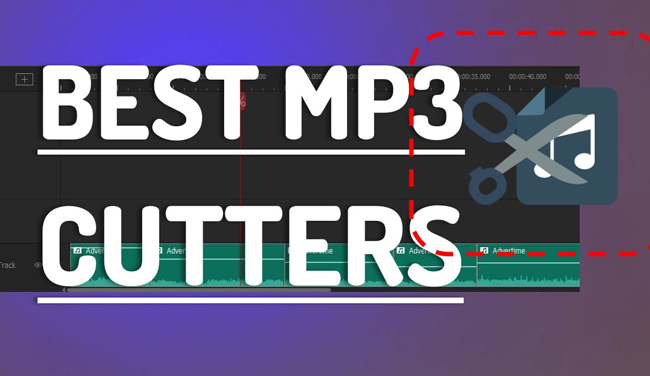 Top 6 Best MP3 Audio Cutter Tools in 2022
Top 1. AceMovi Audio & Video Editor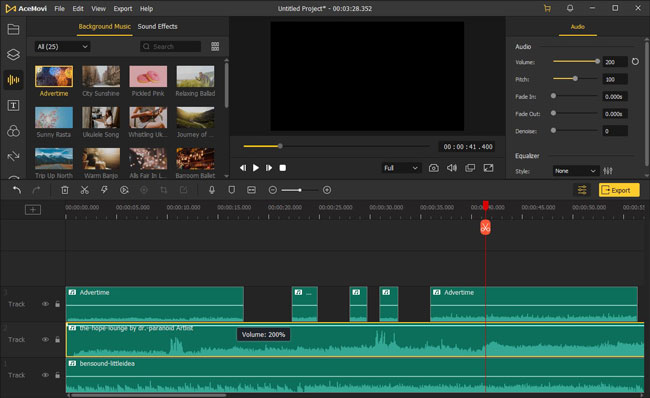 The topmost MP3 cutter software is AceMovi, which provides users with a handful of audio editing features and effects. It's available to add an audio file from all applications on your phone's SD card. And you can record a video with sound playing or voice-over with a mic.
With AceMovi, users are able to trim, split, crop, edit, convert, reverse, render, and enhance MP3 audio files. After editing, you can export it in multiple audio formats, including MP3, WAV, and FLAC. The editor has an easy-to-use interface that provides convenience to beginners. Let's see the tutorial together.
AceMovi MP3 Trimmer
Almost all audio formats are supported
Apply fade-in/-out audio effects
Cut multiple MP3 music
A vast music stock
Convert bitrate up to 320 Kbps
Record a new voice-over
Extract audio from video
Sync and equalize any music
How to Cut an MP3 File with AceMovi on Windows & Mac
Use official channel to download AceMovi. Add your MP3 media to the Media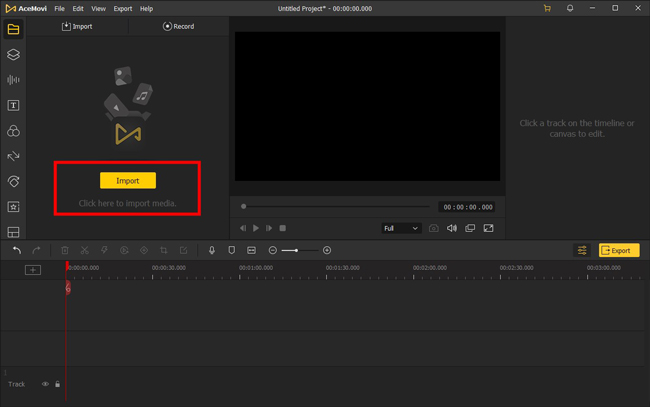 AceMovi is able to edit any audio format, so you can directly click the "Import" icon to upload files to this software. Then, drag-n-drop your files to the timeline.
Move the time pointer to the cutting point and click the "Trim" icon

Place the time pointer to the place that you want to cut. After that, click the "Trim" button from the timeline. Or you can right-click the track and choose "Trim". It's allowed to delete the trimmed parts bluntly.
Navigate to menu "Export" > " Export Audio" to download your trimmed MP3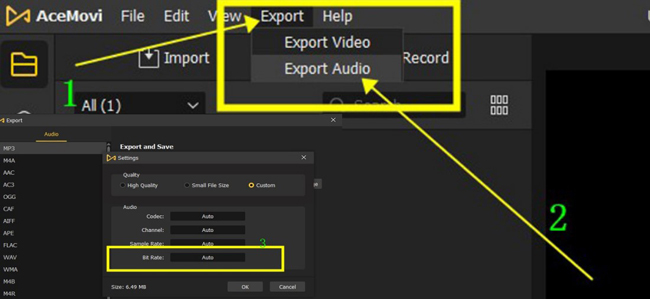 When it comes to downloading the audio file from AceMovi or converting your MP3 to other audio formats, you need to click the "Export" and "Export Audio" from the menu. Then set the save path and output parameters like codec. Finally, download your MP3 files from AceMovi.
Top 2. MP3splt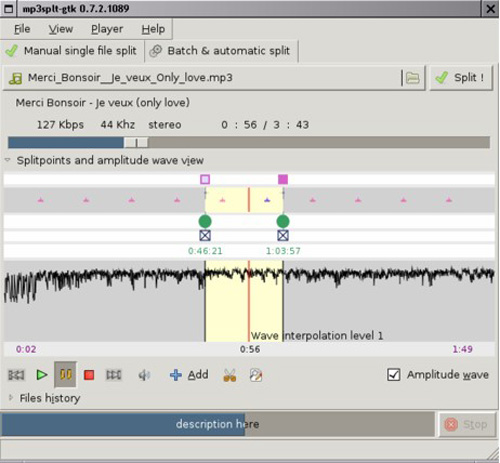 MP3splt is a good option for cutting large MP3 files. You can then use them separately or merge some to create new music tracks. Also, you can use the "Silence detection" option to split and trim audio. The cutter has a built-in audio player that allows you to play full music tracks or trimmed MP3 segments.
MP3splt is a cross-platform that supports multiple audio formats such as MP3, FLAC, OGG Vorbis, and WAV. The editor does not require a complex process; you can freely split MP3 files in high lossless quality. You can use MP3splt with several devices such as BSD, Mac, Windows, and BeOS. The editor trims MP3 files faster, so you can get them in a few minutes.
Pros:
Silence detection feature
Fit for cutting large MP3 files
Multiple audio formats
Real-time changes
Convert audio formats
Cons:
It cannot extract audio from video
Dated user interface
Top 3. Easy MP3 Cutter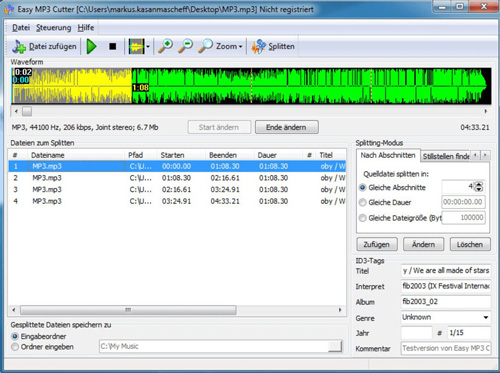 Easy MP3 Cutter is one of the best free MP3 cutters available. The cutter is compatible with PCs, and you can split audio files only in MP3 file format. The cutter offers multiple export formats, such as MP4 and WAV. You can cut MP3 files and then convert them into other audio formats.
Easy MP3 Cutter has a built-in media player that lets you preview the edited file and changes. Although the cutter is free of cost, it provides the best quality audio after cutting or editing. You can use the cutter with its 30-day free trial; after that, you need to buy its premium subscription.
Pros:
Easy for newcomers
Multi-track layout
Sound mixing
Encode and decode
Convert audio birate up to 640 Kbps
Cons:
30-day trial version for free
Top 4. MP3 Cutter Pro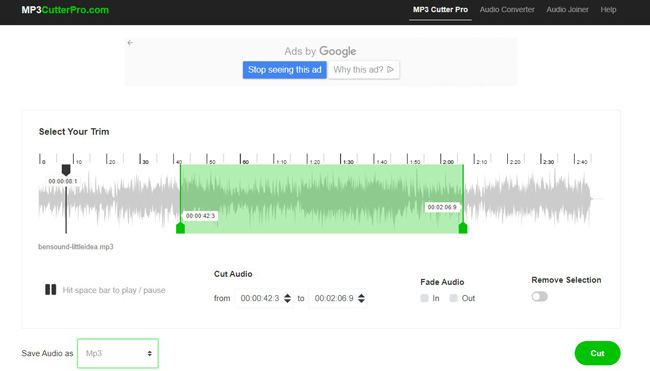 MP3CutterPro is another best MP3 file cutter that is compatible with all devices. A cutter is online software, so you do not need to download it on your computer or other devices. The cutter supports not only MP3 file format but all other audio formats.
The process of using MP3CutterPro is simple as it provides an easy and friendly interface. You can cut, trim, split, merge and edit audio files and add advanced features like fade-out and fade-in options. With simple steps, you can split MP3 files and use them for multiple purposes.
Pros:
Online MP3 cutter
Fade in and fade audio
Change file format
Easy-to-use timeline
Free licenses
Cons:
A lot of ads
Limited file formats
Top 5. Audio Trimmer

Audio Trimmer is an online MP3 cutter that enables you to trim and split MP3 files. It is web-based software that does not require installing it on your computer. You have to visit the website of Audio Trimmer, upload the selected MP3 files, and cut them from wherever you want.
The cutter will split the file into segments. You can use Audio Trimmer on any device with a good internet connection. Also, you can set the audio format for the file and use the fade-in and out option. The cutter supports multiple audio formats, such as Mp3, WAV, and FLAC.
Pros:
Set the starting and ending time
Real-time music waveforms
Switch to convert or reverse audio
High-quality export
Cut MP3 audio for free
Cons:
Video advertisements
No music resources
Top 6. 123APPs

123Apps is one of the best MP3 cutters that offers its online service through any search browser, such as Google Chrome, Safari, and Firefox. The cutter has an easy-to-use interface through which you can easily trim and split mP3 audio files.
You must import audio files from any application or your device's SD card to the editor. Then choose the editing options for enhancing the file and cut the parts of the file with the slider. Audio Cutter supports all audio formats, such as MP3, WAV, and FLAC.
The online MP3 audio editor has many features, including advanced effects, transitions, fade-in and fade-out options, and adding titles, captions, and credits.
Pros:
Multifunctional layout
Change music playback speed
Advanced audio equalizer
Web-based program
Different trimming mode
Cons:
Many ads pop up on the webpage
This website needs more audio formats
The Differences among the 6 MP3 Cutters
What a good MP3 cutter and trimmer should be? If you want to know which one to pick up, you'd better take the factors of features, operating system, effects, user experience, and formats into consideration. Right now, let's check the table below.
| | OS | Audio Formats | Music Effects | Library Stock | MP3 Parameter Changers | Timeline | UX |
| --- | --- | --- | --- | --- | --- | --- | --- |
| AceMovi | Windows 10 and Mac | Almost All | √ | √ | √ | Streamlined | Easy |
| MP3splt | Windows | Almost All | √ | × | √ | Nonlinear | Medium |
| Easy MP3 Cutter | Windows and Mac | Almost All | × | × | √ | Nonlinear | Easy |
| MP3 Cutter Pro | Online | Few | × | × | × | Linear | Easy |
| Audio Trimmer | Online | Few | × | × | × | Linear | Easy |
| 123APPs | Online | Few | × | × | √ | Linear | Easy |
Conclusion
Here are the most selected MP3 cutters and trimmers that you can use on a computer or online. For users who want to cut, convert, reverse, split, and combine multiple audio files, software like AceMovi and MP3Splt will be better options. Besides that, you can use the introduced online MP3 cutters on your iPhone or Android for free. Just give them a try!