Matroska, known as MKV, is a famous and popular multimedia container that is usually used for high-definition videos like TV series and movies. For many video workers, editing an MKV means that you can merge videos, subtitles, and audio all in one file. As the social media platforms are flooded with high-definition videos, more and more video makers focus on MKV, which can help them contain 1080p, 2K, even 4K videos easily.
However, though the MKV format brings so many advantages, it is not the mainstream format yet, because of the huge file size and code limitation. Not every video editor supports MKV video editing. Therefore, what is the best MKV video editor that we can find in the market? In this post, we will recommend you the best video editing software that supports MKV video.
TunesKit AceMovi - The Best MKV Editor
As a stunning video editing tool, TunesKit AceMovi supports almost all the video formats such as M4V, AVI, MP4, MPG, MPEG, 3GP, WMV, ASF, MOV, FLV, MKV, etc. Besides that, TunesKit AceMovi has various video editing features like audio, subtitles, filters, transition, animation, and split-screen. These video resources allow users to edit and enhance their videos to a higher level.
Going into details, TunesKit AceMovi has a non-linear timeline and supports unlimited tracks for audio, video, and image. You can add your media resources to the timeline directly and edit it on the top-right editing panel. Every parameter of your media can be customized in TunesKit AceMovi. When you finish the video editing, you can export your video to other video formats.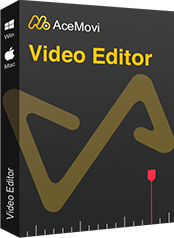 Key Features of AceMovi Video Editor
Security Verified. 5,481,347 people have downloaded it.
A huge stock of video editing resources
Various filters, transitions, text, sound effects, patterns, etc.
User-friendly and intuitive interface
Supports multiple input and output formats for videos
The best choice to edit MKV video
Top 2. OpenShot
OpenShot is an open-source video editor and designed for basic video editing. As a recommended free MKV video editor in this post, OpenShot will not let you down in MKV video editing. It is available on Windows, Mac, and Linux platforms. With its concise interface, beginners can handle video editing easily. Users can add unlimited tracks to the timeline. OpenShot also has video effects that make it outrank most video editing programs. It supports 3D editing, audio waveform, and keyframes, etc. Though OpenShot does not provide professional editing features, it is still powerful enough for amateur use.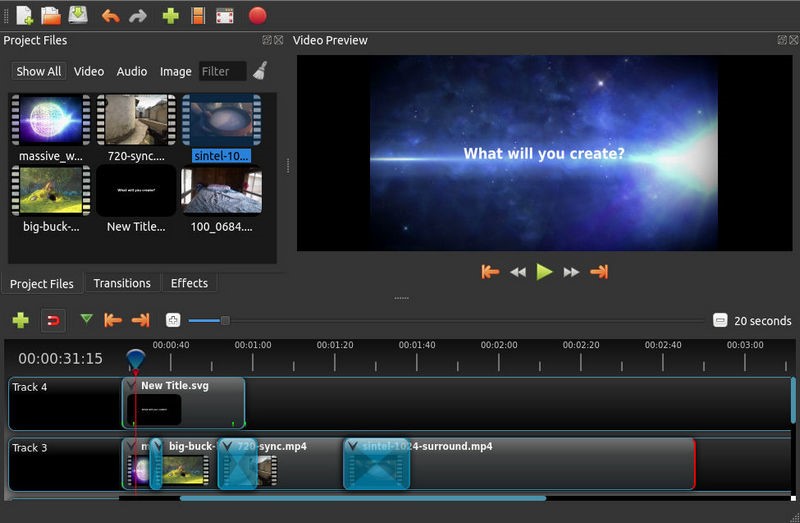 Pros:
The intuitive and friendly interface for both beginners and masters
It is open-source and free for everyone
A huge stock of emojis and video editing effects
Cons:
It is not the best choice for advanced video editing
Price: Free
Top 3. VSDC
VSDC is another free MKV editor packs with essential tools like chroma key, 360 video editing, motion tracking, and color palette. It is compatible with Windows systems and supports common video formats. While using VSDC, you have no need to worry about you are using an outdated PC because of the hardware acceleration feature, which helps this program can run smoothly on any computer. In MKV video editing, VSDC enables users to edit up to 4K resolution. The interface of VSDC is a little dazzling that will cost lots of time to find the feature you would like to use. If you are a video editing novice, it will be a challenge for you to grasp VSDC.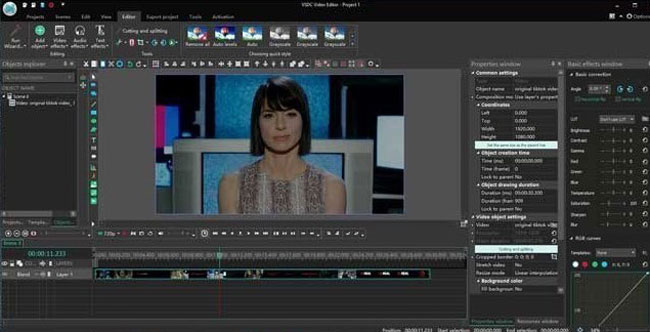 Pros:
Has enough video editing features for users to edit as they want
Supports different video formats with input and output
Enable users to capture camera and record voiceover
Cons:
The editor interface is not so concise
Price: Free
Top 4. HitFilm Express
As a well-known video editing program, HitFilm Express is a successful MKV editor as well. It is oriented to everyone interested in video editing, no matter beginners or professionals. There are two preview windows in the edit area of HitFilm Express, which brings a brand new editing experience and is more powerful as well. Not only that, but editing effects like color correction & grading, 3D space editing, 4K no watermark export, behavior effects, etc., are also the bright spots to get users' high prise. Because of the fast learning curve, it is an ideal choice for those who are wondering to start their editing career.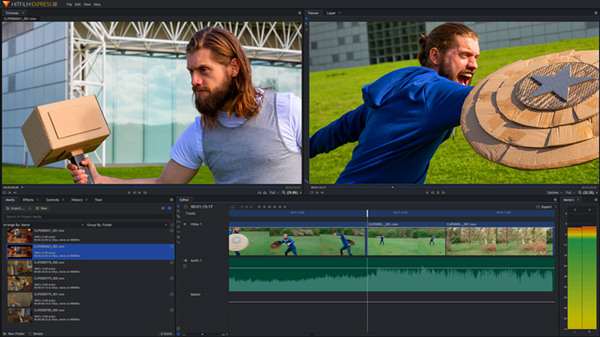 Pros:
Providing 420+ video editing effects and presets
No watermark left though you are using a free version
Can share your videos to social media platforms directly
Cons:
The system requirement is a little high
Price: $39 for all features
Top 5. Bandicut
Unlike the above 4 MKV video editors, Bandicut is more like an MKV video cutter and joiner than a video editor. The reason why I pick this program here is simple. Though Bandicut is a lightweight tool, it can still meet daily needs in MKV video cutting and merging. Users just need to import the MKV videos to Bandicut, and could start to trim, cut, split, and combine the videos without losing any quality. It is appropriate for a quick edit - the trimming and rendering will not take you too much time. Not too many features, but easy-to-use and dedicated.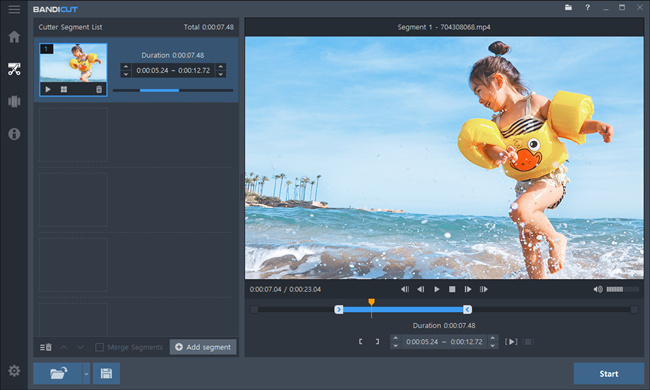 Pros:
This tool is super easy to use
Users can upload their video to YouTube directly
Trim and combine your video without causing any data loss
Cons:
It is only available on Windows
Price: $29.95 for 1 PC License
Part 3. Summary
That's it! We had listed up the top 5 recommended MKV video editors including pros and cons. Before making a choice to the best program for your needs, the price, feature, system requirements, and editing effects should be considered carefully. I personally use TunesKit AceMovi. Though there isn't such editor as the best, AceMovi can be the top rank in my mind.