Memes have reached a point where their significance can no longer be ignored. Memes are now widely used in everyday internet interactions. Sharing them, you can communicate precisely what you want to express without saying a word. Memes on the Internet allow people to share their ideas and perspectives with the world light-heartedly and sometimes amusingly. Since its inception, this innovative form of expression or communication has gained considerable online presences.
Although making your humorous memes is simple, you may want to find a website for memes to add to your collection. However, if you're unaware of the best meme website, we've got you covered. In this article, you'll discover the best meme-making & -downloading websites.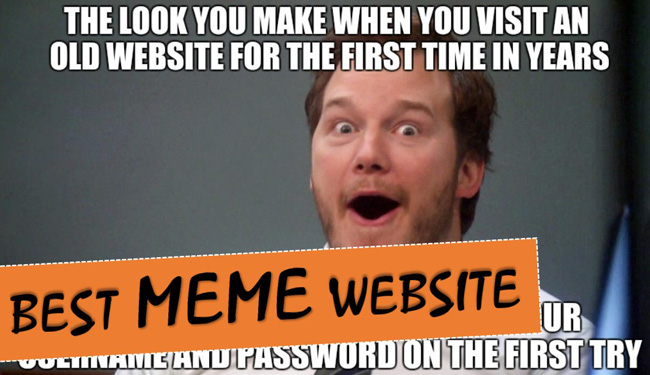 6 Best Meme Websites to Get, Download, and Find Trending Memes
Wondering about the best website for memes? The following websites are your best bet:
Top 1. Cheezburger
Cheezburger is the best meme website place to get the latest, most hilarious, and adorable meme templates available anywhere online. You can discover everything you're looking for on this website since all the memes are user-generated and contributed by more than 7 billion community members.
What makes this website for memes is that users can browse articles about the details of the meme. The accessible memes cover various topics, from hilarious animals and household pets to well-known celebrities and online comics.
You do not need to sign up for a Cheezburger account to download the memes. If you log in, you can submit files and share some of the free memes on Facebook or Twitter.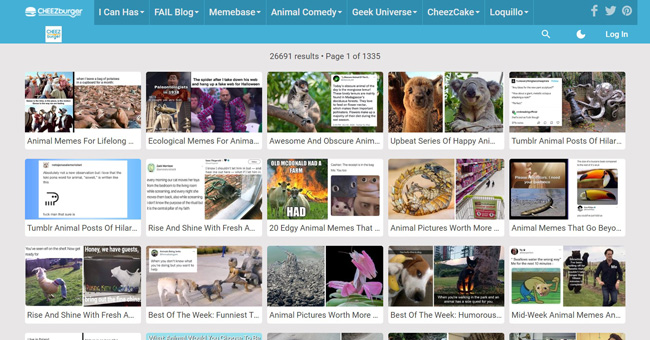 Pros:
Articles to tell you the meme information
Popular meme ranking list every day
Search for your memes by a specific tag
Share memes on social platforms like Twitter
You can comment on others' memes or add to your favorites
Cons:
Log in with a Facebook account only
Slow update speed
Top 2. Memedroid
Want to find an ad-free meme website? Memedriod is an excellent resource for picture and GIF memes. It has a rating and moderation system, both of which are beneficial for producing high-quality material that gets published.
This website is dedicated to memes and provides daily updates and a selected list of the best memes of the day, the week, the month, and all times. However, it would be preferable if there were more search filters.
The Memedriod app is available for download on Android and iOS devices. The app comes with various other functions, including a meme generator, a meme download tool, quick notification capabilities, and many more. It allows users to chat with others and share the memes they like.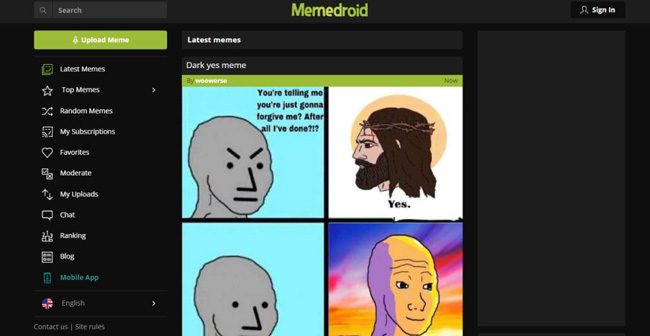 Pros:
Ad-free meme downloading website
Change website languages
Tons of types of video memes and GIF memes
It provides chat dialogues
Comes with meme-maker apps
Cons:
Some meme postings need you to get subscriptions
No meme editing features like the Cropper
Top 3. MEME
The me.me website has a specialized meme search engine that indexes memes from various online groups and social media platforms. It is alive with kinds of genres and provides recommendations for viewing various memes. Some basic meme types include "Funny", "Dank", "Funniest", "Politics", "Sports", "Cute", and more. The memes are extracted from sought-after movies and short-time videos.
If you have a me.me account, you may save memes to your Me.me group, send them to friends through email, or post them to social networking sites like Facebook, Twitter, or Pinterest. In addition to that, you can save memes by right-clicking on the image and choosing the save option. Using our meme finder makes it a breeze to learn about well-known and emerging Internet jokes and trends.
Pros:
Updated daily
Well-designed profile
Colorful tags for memes
Download your wanted memes for free
Post memes on social platforms
Cons:
If you want to download the memes, you need to register first
Top 4. 9gag
Memes, animated GIFs, photos, and short movies on 9gag are popular across the globe. After signing up, users can leave comments on individual posts. Popular meme categories on 9gag include Funny, Anime & Manga, Animals, Cars, Cosplay, Gaming, and Memes, among others.
What makes this meme-maker website stand out is the user-centered interface. Go to the loved area and scroll down to see the latest and greatest humorous memes, pictures, GIFs, and videos, all of which can be downloaded right now.
There's also a 9gag mobile app you can use. In addition, 9gag lets its users join broads full of people with similar interests for a more intimate conversation experience. Many postings on 9gag have explicit material that minors should not see.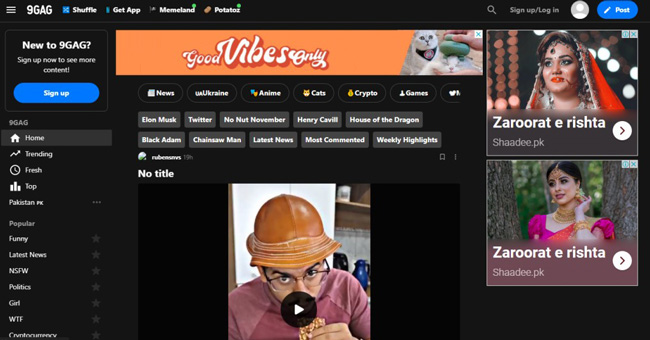 Pros:
Allow your comments to have fun with other people
Download and save the memes without registration
No watermarks and restrictions after downloading
Copy the link or share the meme via Email, Facebook, Pinterest, etc.
Many ready-to-wear tags on the screen
Cons:
Advertisements
Log in to comment on others
No functions to edit memes
Top 5. GIPHY
One may argue that GIPHY is the most popular meme library available today. This GIF website provides free memes to use and is dedicated to memes and has millions of the finest meme GIFs organized into all kinds of categories.
You can download funny memes, including action memes, response memes, emotional memes, and animated memes. GIPHY not only allows users to search for and download the finest memes but also enables users to create their own memes and GIFs from the start.
To make a meme on GIPHY, you must choose a pre-made design or upload a local picture or video. Additionally, there are no annoying advertisements to be seen on this website. The built-in meme maker makes itself convenient for any purpose.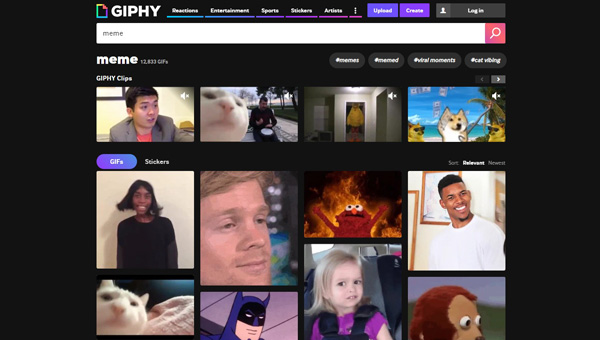 Pros:
DIY a meme with background color and texts
Animated, hilarious meme resources
Reaction memes and sticker GIFs
Users see trending and top memes every day
Download the meme without background (with pixels)
Cons:
A personal account is required for producing your own memes
Top 6. Tenor
Tenor, founded in 2014, is one of the best meme websites 2022 for the world's 3 billion meme and GIF fans. Like GIPHY, Tenor users may search and browse through a massive database of action memes and GIFs. Tenor is an excellent resource for finding response GIFs. Yet it is available to make customize the meme with personalized elements.
When it comes to content kind, Tenor is comparable to GIPHY, particularly in GIFs. However, GIPHY has a more up-to-date library than Tenor does. So, Tenor may not be the best option if you want a new GIF on the most recent news. Tenor is wonderful if you're looking for more GIFs in the Meme style, i.e., short videos with text messages.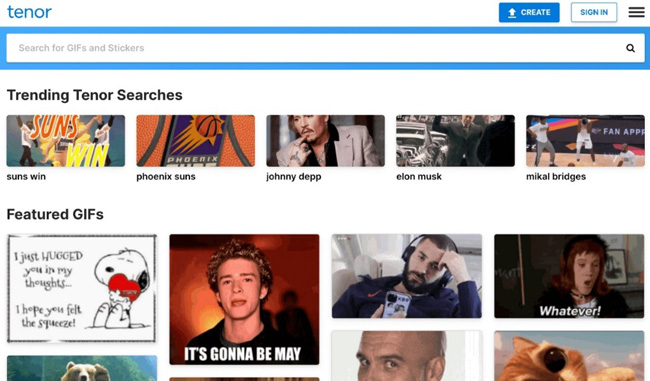 Pros:
Robust search engines
Different sizes of memes
Log in to add memes to the favorite
Tons of stickers
The screen has no ads
Cons:
It cannot extract the background from memes
Popular Memes on Social Media
Euphoria Episodes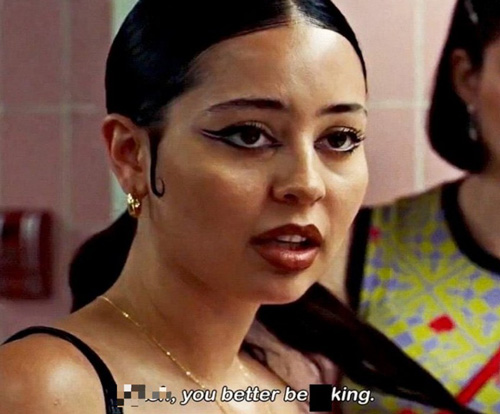 Euphoria's highly anticipated second season arrived in January, which was all the media could talk about for eight weeks. The HBO adolescent drama generated several memes, but none more so than Maddy's memorable phrase, "xxx, you better be joking." Twitter users took a snapshot of the moment. They converted it into a meme by changing the text and picture to apply to various TV series, movies, music, and personalities.
They Would Only Get Four Free Tests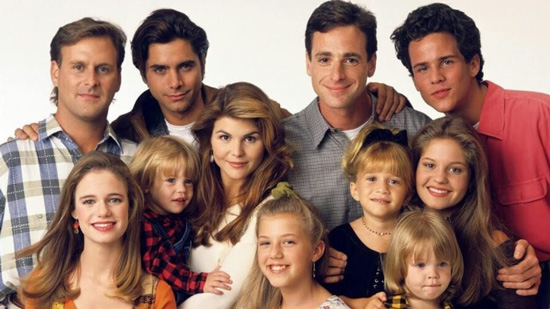 The year began with the United States government declaring it would provide Americans with 1 billion free quick COVID-19 tests. The catch was that the government would only give four quick tests for each residential location, regardless of how many people lived there. Twitter users chastised the four-test restriction by uploading photos of huge, well-known fictitious families with the statement, "They'd only get four free tests".
The Heatwave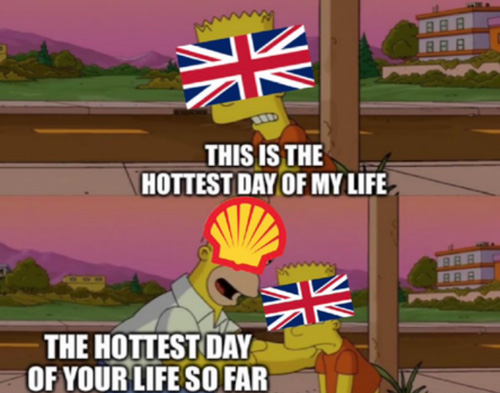 Midway through July, the United Kingdom first saw the deep, black gulf of the climate disaster. At that time, record temperatures of 40.3 degrees Celsius were documented in the south, and most regions went into the late thirties. It was a very difficult and trying moment. However, the memes were entertaining enough.
TunesKit AceMovi – Best Tool to Make a Meme Out of a Video
Looking for the best tool to make a meme from a video? TunesKit AceMovi is your best bet! TunesKit AceMovi is an excellent meme video creator for creating memes with moving captions.
You are free to upload unlimited files in any format, and you may get straight to work altering them. Construct your own video meme and make it viral by using various fun elements like colors, stickers, filters, aminations, and green screen background.
The software is a multifunctional tool that comes equipped with a wide variety of effects and transitions. The screen recorder can capture both the visuals and the audio on the screen. The intuitive user interface comes pre-loaded with all the effects and tools that you will need to enhance your memes.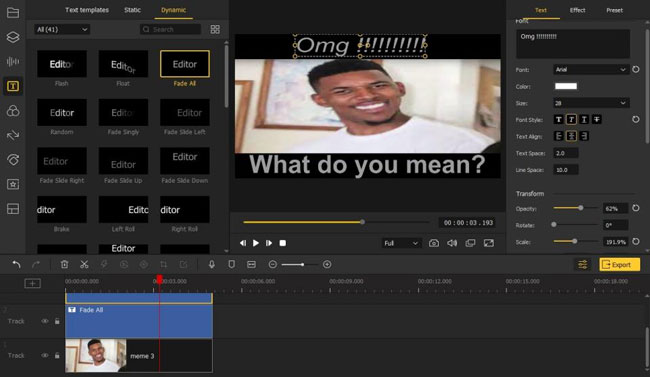 AceMovi Meme Maker
Simplified user guides make its easy for novices
Add a transition to your video memes/GIFS/stickers
Change the brightness and background color
Convert any video type to image or GIF format
Screen recording and webcam recording features
Make memes move with animations and transitions
To understand how to make a meme out of a video via TunesKit AceMovi, follow the steps below:
Download AceMovi's latest version. Import media to software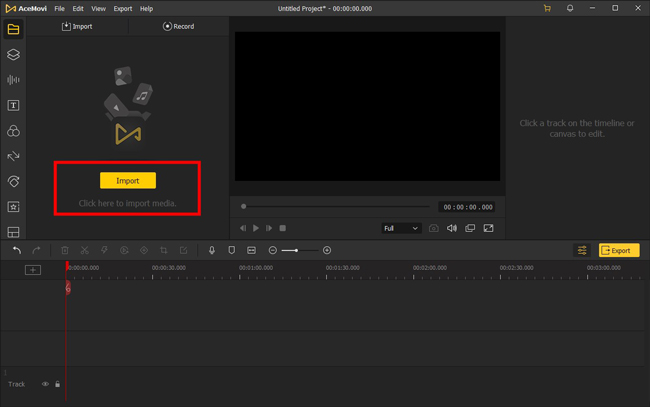 First, get the TunesKit AceMovi on your PC, and launch the tool. After that, click on "Import" and navigate to the video out of which you wish to make a meme and import it.
Define project setting. Start making a meme with text yourself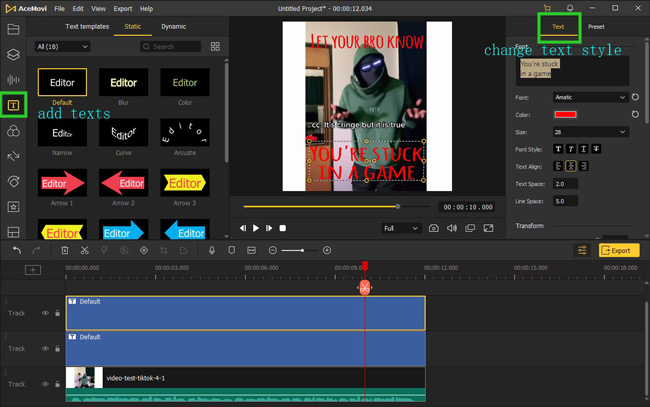 Now, click on "File" and then "Project Settings" to select the resolution, color, and frame for your meme. Next up, drag your video into the project's timeline. Next, you can start making a meme out of your video. You can add text, stickers, and animations, cut the video, trim the video, etc.
To be detailed, when it comes to adding captions, you should go to "Text" and put one of the templates under the timeline. After that, edit the text font, size, color, background, or other elements.
Go to Export to set the output format, size, and location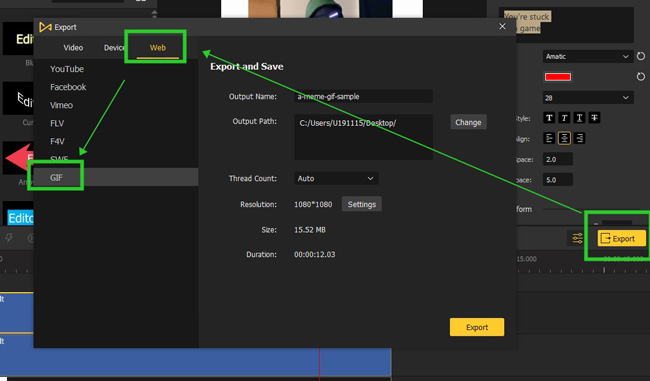 Once you're done, click on "Export" and change the output format. After that, click on "Export" in the export window to save the meme to your computer. Now, find TunesKit AceMovi here!
Lastly
Memes are prevalent and have taken over the internet. Memes flourish in your smartphone gallery, and people post them in WhatsApp groups. Besides that, if you were looking for the best meme website links, we hope you've found one after reading this article. Moreover, if you wish to make a meme out of a video, our top recommendation is TunesKit AceMovi. Download it safely from this post.