It would be impressive if you never let your graduation day pictures stay on your computer hard disk forever. Apart from posting a few photos on social media, a better way to bring the still and moving images to life is by creating a slideshow. Using a graduation slideshow maker to generate an outstanding slideshow of the graduation pictures with music. The best thing about these programs is you do not need professional experience. All you need is to take precious photos and click some buttons.
You cannot deny that it is challenging to choose the right one as they vary from each other in services, features, and pricing. So, we have outlined the 10 best graduation slideshow video makers who embrace graduation templates and music to do one-stop editing. Are you ready? Ok, shoot!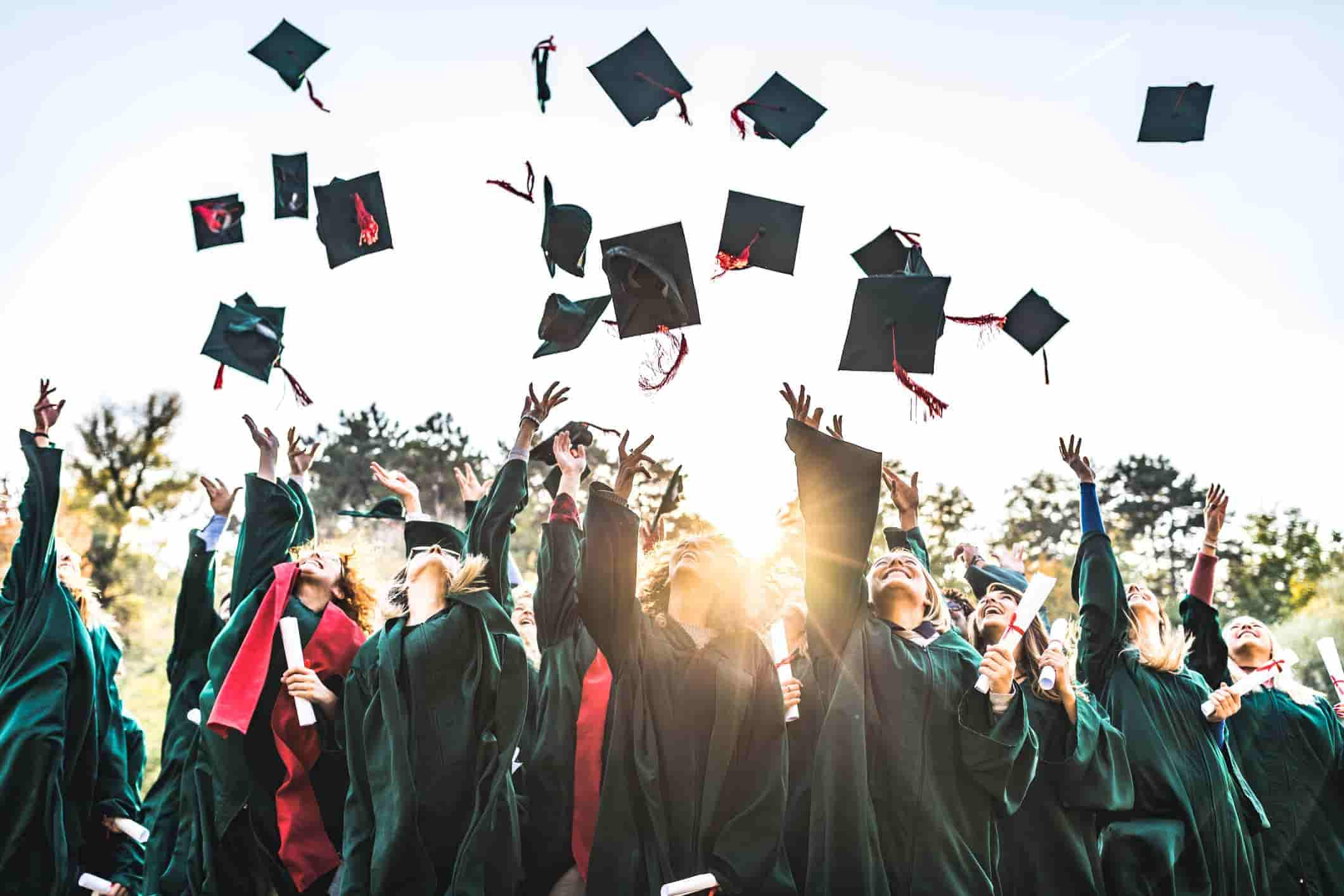 6 Best Graduation Slideshow Maker Software in 2022
Believe it or not, most of the graduation slideshow makers will lead you to import your photos, pick up a piece of background music, add transitions, and buy their premium versions to get the full service when exporting. The problem lies in the point that which video editor is worthy of attempting and following. Please see the tested and confirmed slideshow-making tools below.
Top 1. AceMovi All-in-One Graduation Slideshow Maker
TunesKit AceMovi turns out to be a great performer in the graduation video slideshow generation. With the options and the features provided by the software, you can record, rearrange and configure to make an inspiring slideshow work. Everything you need – transitions, effects, texts, trimming, cropping, are templates, are built-in. It supports both Windows and Mac, and therefore, no struggle in choosing the suitable variant.
You can use it to create picture slideshows for the project of education, branding, sales, demo videos, business, and training. The following are the important features of the software: Screen recording, Audio, Text, Filters, Animations, Transitions, Split screen, Crop and zoom, Cut, Rotate, Flip, Fade in/out, Keyframes, Green screen, Change clip speed, Color match, Closed captions, Annotations, Keyboard shortcuts.
Video Tutorials: How to Make Slideshow with Music
AceMovi Slideshow Maker
Apply to low-end Windows and Mac
Drag-n-drop canvas to help you make quick imports
Streamlined workflow composes a set of features
Pefect for school, wedding, and birthday projects
Ready-made video, music, and filter templates
Any format of image to add to the timeline
How to Make a Graduation Slideshow with AceMovi in Steps
The steps discussed here will help you understand how you can use AceMovi to produce a graduation video and photo slideshow. Ensure that you have selected the correct version and installed it on your computer.
Add or Record Media Files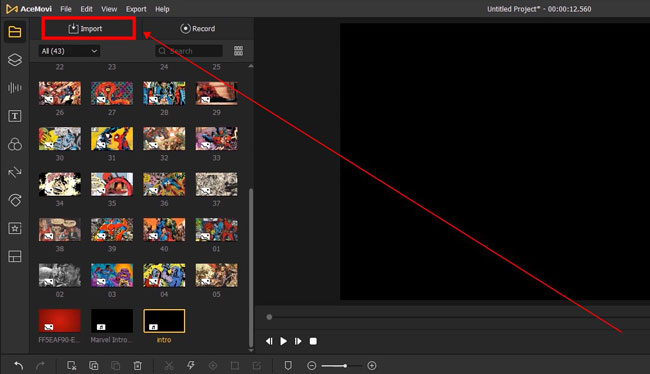 The animated photo slideshow maker will help you create fantastic video files. Once you start AceMovi software, you will notice the "Import" and "Record" options highlighting beneath the menu bar. Use the "Import" feature if you already have the images, video files, and audio clips to compose a slideshow; or use the "Record" feature when you prefer to capture your screen or add an audio track.
Begin to Make Photo Slideshow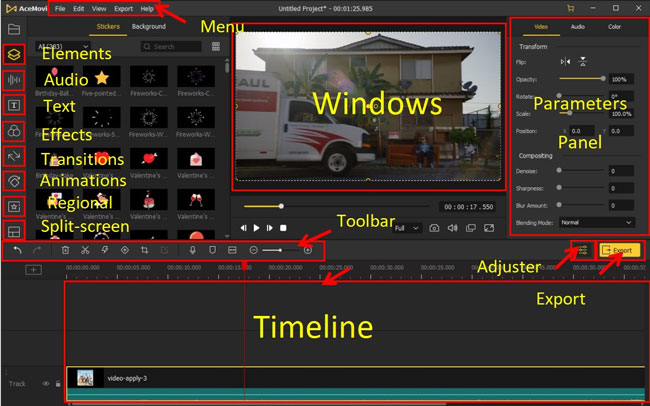 After completing the addition of the files or recording the screen, it is time to come to the main part.
Add photos or videos to the timeline. The timeline beneath the preview screen enables you to add photos and clips unlimitedly according to the requirement. You need to place your images one by one on a track. Holding and dropping to change the duration of every clip.
Apply background music. A load of royalty-free music and audio effects are made on the "Music" plate on the right sidebar. You can test them until findijng the proper track, and then sync the audio and video.
Add subtitles or overlay texts. There are dynamic and static subtitle styles in stock. Font, color, size, position, and more settings are easy to fine-tune. By the way, overlaying texts is overwhelmingly popular among use content uploaders. You may want to learn: how to overlay texts on video.
Adjust volume and color. The "Properties" panel on your right-hand place allows you to alter parameters such as position, pitch, fade effect, volume, brightness, saturation, contrast, and hue.
Share Your Slideshow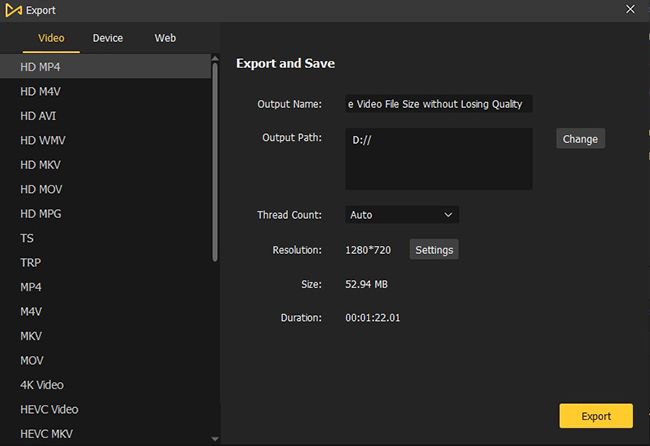 After completion, click the "Export" button to save the slideshow as per the needs. You can save it on your computer, share it with online video streaming sites, email, and choose the format based on the device you like to use. The formats include MP4, AVI, 3GP, MPEG-1, MPEG-2, and more. Additionally interchanging the resolution, bit rate, codec, quality, and parameters are smooth to operate on.
Top 2. Magix Photostory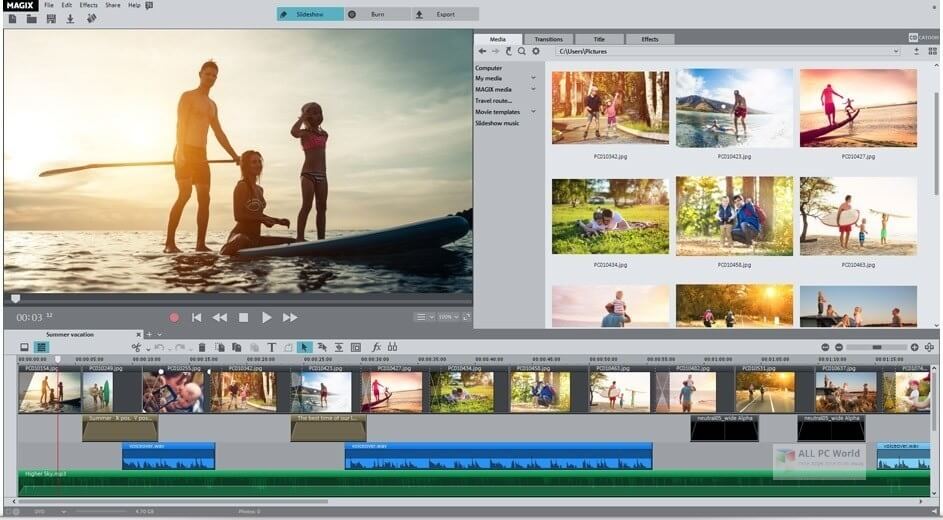 Photostory from Magix is a free slideshow maker for graduation. The free trial gives you everything you need to create a fantastic slideshow of your graduation pictures. It is simple to use and has a plethora of features. Transitions can be added between every two images in the timeline to make them smooth and easy. The track will detect objects and actions automatically and intelligently.
Pros:
Quickly and conveniently create an animated slideshow
Share your little surprises on graduation day online or on DVD
100+ photo slideshow templates
A vast selection of dissolves
Smart MAGIX travel maps to create animated travel routes
Cons:
Not so cheap, and the lowest license costs $53.99
Prolonged installation process
The trial version only allows you to export video less than 3 minutes
Top 3. Movavi Graduation Slideshow Maker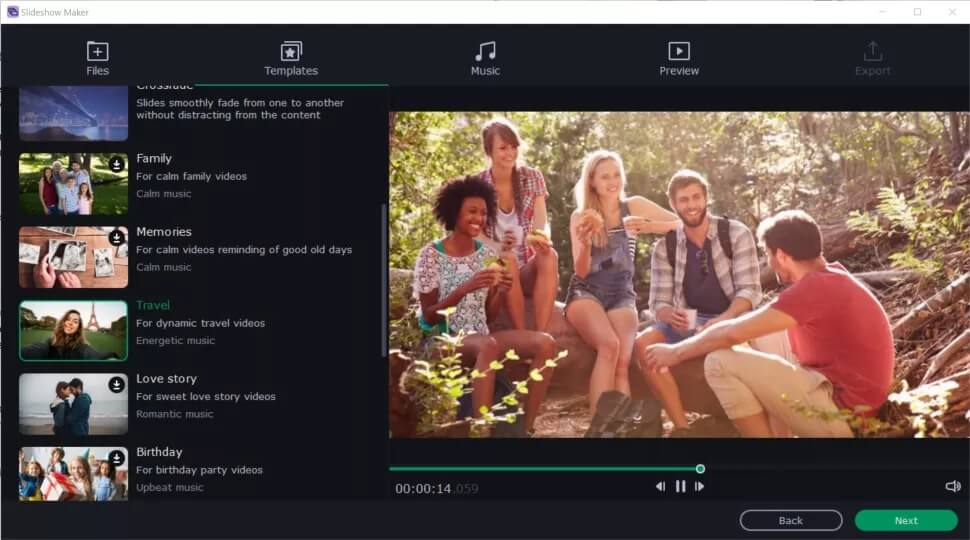 How to make a slideshow for a graduation party? Movavi may be your next option! It is the best graduation slideshow maker in its class. If you just started learning slideshow creation, it is a perfect tool. The wizard and options present in it help you create a good outcome. Alternatively, you can develop a custom project. The templates, music, effects, and transitions provided by the software make it effortless to construct an intriguing video. You can directly review and apply slideshow templates from the built-in panel.
Pros:
Endless opportunities for importing files
Lots of pre-designed slideshow templates
Hundreds of VFX, filters, transitions, titles, and stickers
Responsive and clean user timeline
Cons:
No monthly payment service
Watermarkings
Top 4. NCH PhotoStage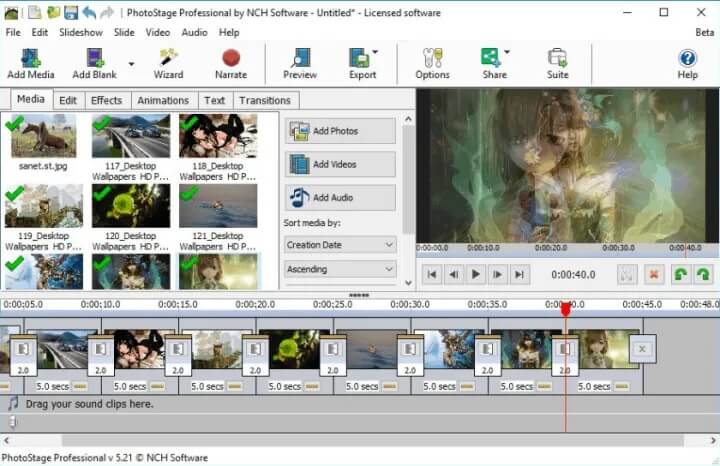 The PhotoStage from NCH is one of the best graduation slideshow makers for free. You can operate without a license for non-commercial use and utilize the Quick Create feature to develop an excellent slideshow automatically. Althought it comes with an obsolete interface like the hidden Windows Movie Maker, you will feel it is straightforward and simple to manipulate. Besides, adding narration and doing wizard can prompt the enjoyment and immersion of your slideshow.
Pros:
Add music or voice-overs
Trim, crop, fade, and convert outputs
Save and share on DVD, YouTube, and more
Make a professional touch using the fade transition
Animated graphic overlays
Cons:
Not user-friendly for first-time users
Top 5. Icecream Slideshow Maker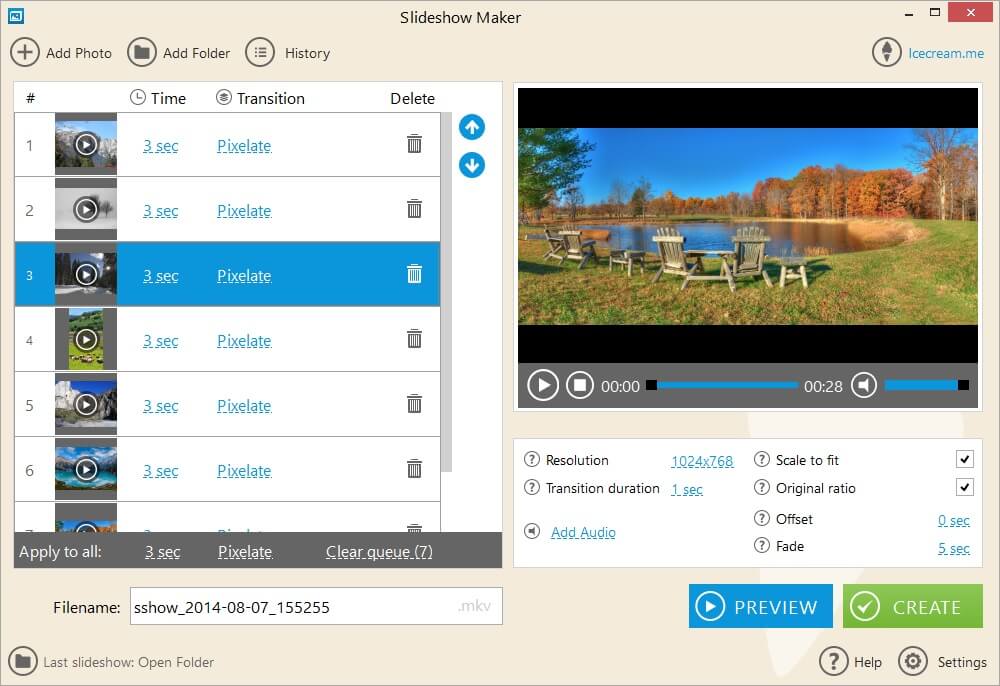 Icecream graduation slideshow maker for graduation assists you in creating simple presentations without involving complex features and procedures. All the essential tools are arranged well on the main screen. You can drop the pictures, effects, and transitions. Making graduation slideshow videos with this tool becomes quite simple, and all you need to do is click "+ Add Photo" to import your images, make adjustments, preview the video, and download it.
Pros:
Tweak slideshow settings of duration and transition
Downloaded for Windows XP, Vista, 7, 8, 8.1, and 10
Add customizable texts to the screen
MP3, WAV, M4A, and more audio files are supported
Export your graduation slideshow with up to 3840×2160 resolution
Cons:
For Windows only
The trial version is going to export your file limited in WebM, with 10 photos per slideshow
Top 6. Windows Movie Maker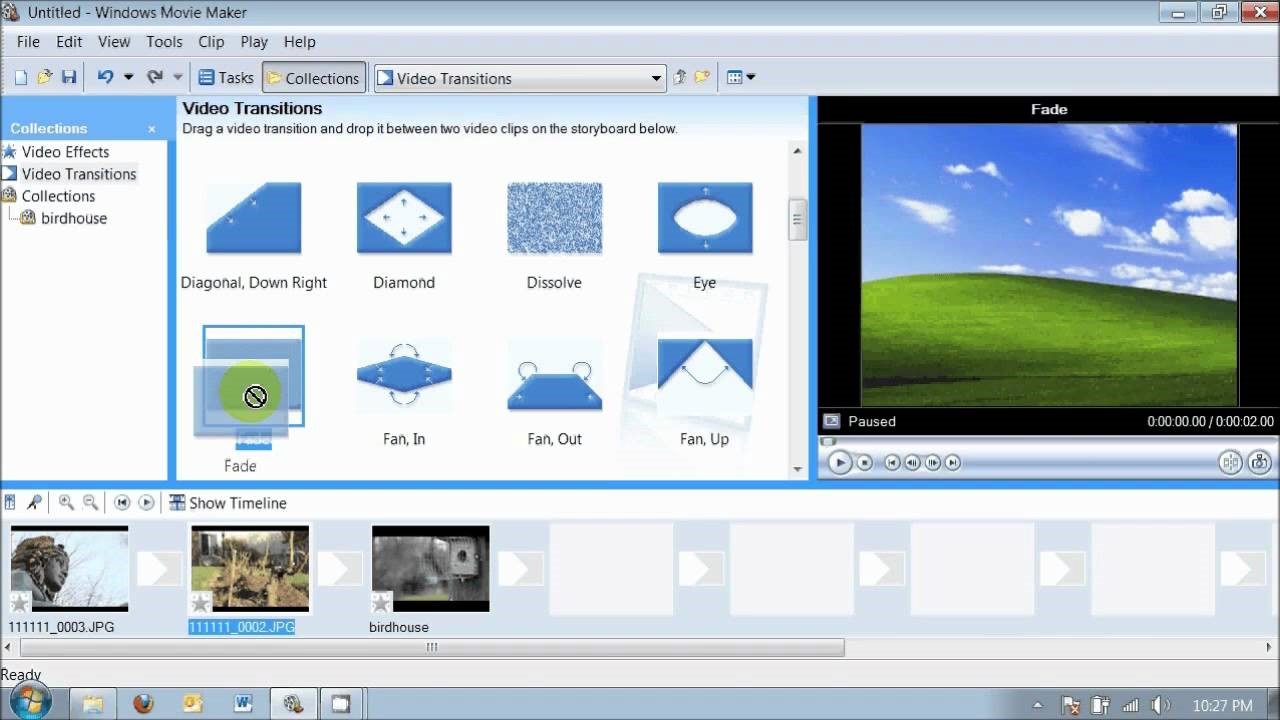 Windows Movie Maker is a free graduation slideshow maker. You will find it as a video editor on Windows 10. You can clip images, and add voice comments and transitions to create a slideshow. You can drag and drop the pictures. The video transition samples include Diamond, Dissolve, Eye, Fade, and so forth. It is completely free to use for Windows. The canvas operates and showcases your masterpieces in real-time.
Pros:
A smart sort of transitions and effects
No watermark in the outputs
Customizable playback interface
Motion tracking tech
Cons:
No music resources and sound effects
One track is available for per slideshow
Top 4 Best Online Video Resizer Tools in 2022
You may want to know which one is the best online slideshow maker for graduation. Using online slideshow makers, there is no need to download software on your desktop. You can easily make a slideshow on mobile phones or desktops depending on the browser. The 4 best online slideshow creators for your projects have been listed below. Here we go!
Top 1. Kizoa Online Graduation Slideshow Maker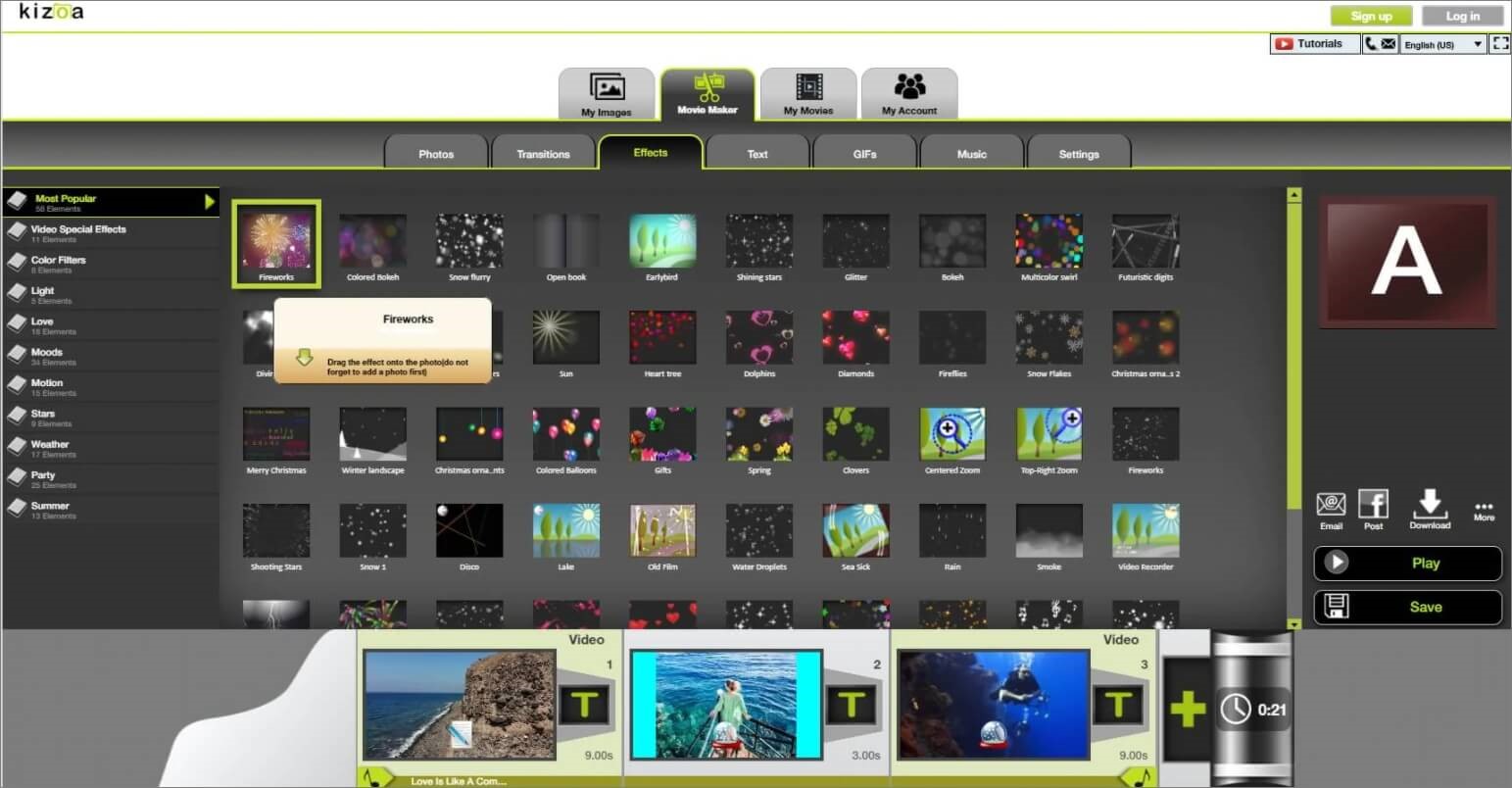 Kizoa is a free slideshow maker for graduation and is available online. It does not require registration, and you can use the available templates to create enticing videos. Alternatively, you can replace animations, add effects, add transitions, and more. What surprises you is the number of built-in elements for making a slideshow online. Hundreds of texts, music, transitions, and effects are at your disposal.
Pros:
Various slideshow templates
Suffice users' needs for educational, marketing, and corporate slideshows
Auto object detection
Fade-in and out any clip in real-time
Add your classmates to make a slideshow together
Cons:
The file size is limited
Watermarks will be embedded with the final exports
Top 2. Animoto Slideshow Creator Online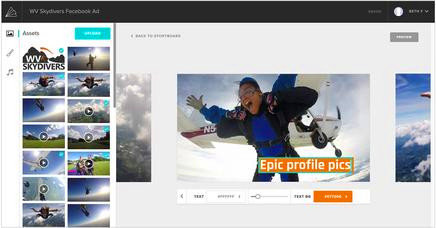 Animoto is one of the most engaging and popular graduation slideshow makers online that has a drag-n-drop user interface. The online application allows you to create slideshows quickly using the templates. You can select a template, add your photos, music, and comments, and wait for the application to complete the video. You can pick up graduation songs from the extensive library of royalty-free music.
Pros:
Making slideshows for graduation online
Speedy importing and exporting process
Add fantastic subtitles
Preview images and video clips
Save files in the cloud
Cons:
Few advanced effects
You need to register an account
Top 3. SmileBox Online Free Slideshow Maker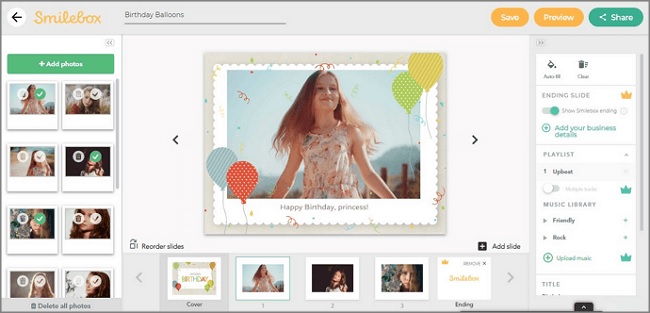 Smilebox is an easy-to-use and free graduation slideshow maker tool. The online version allows creating slideshows, collages, presentations, and flyers. You can use the themed templates to make your presentation or slideshow. An extensive library of memorable graduation slideshow templates can be navigated online. You can pick up one of them to hit your road easily. There is no extra downloading and purchasing.
Pros:
Simple and fast to add photos, captions, and animations
Unlimited storage
Add muisc track from the online tunes
Share your content with social media in one click
Cons:
Require constant internet
There is no split-screen feature
Top 4. Google Slides Online Slideshow Editor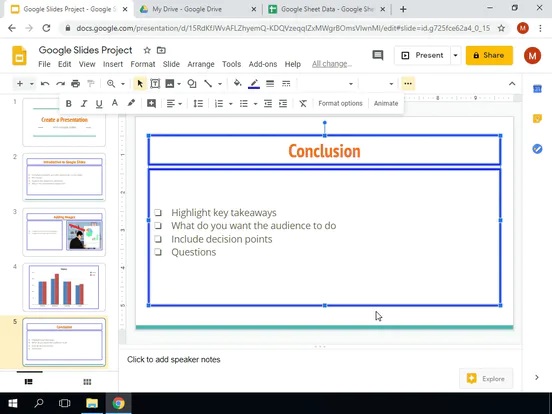 Enter your Google account to pull out an affordable slideshow. Google Slides graduation slideshow maker is a simple and thoughtfully designed online program. Although it does not have the essential fun features, you can create a slideshow quickly and share it online instantly. You can add texts to express your ideas and thoughts in the final content.
Pros:
An air of Powerpoint
Advanced settings in texts and color
Download slideshows for free
Unlimited slides for images and videos
You can add a chart to recall
Cons:
No online music resources
It is not a streamlined slideshow maker
Summary
You now have all the details related to various slideshow makers of 2022. We have presented the list with pros and cons to make it a simple task to pick the appropriate slideshow maker. Irrespective of your OS, you can now create exceptional output using your graduation pictures.
With the best graduation slideshow maker by your side, you can put life into images and use all your imagination. The software's selection depends on frequency, creativity, and the features you expect in the software. Get the tool you need and create the perfect graduation slideshow!