The ever-evolving technology has helped teachers to make vivid and high-quality educational videos to enrich their students' learning experience and improve the teaching effect.
With images, videos, audio, and animated texts in a presentation video, teachers can make kids happy and engaged. Nevertheless, when it comes to creating fascinating teaching tutorials, getting a terrific educational video maker is paramount as you can't afford to use an unshaped video editing tool that can spoil your time and energy. There is no need to worry! This post comes up with the top 7 options to help you produce and edit content satisfyingly. Let's go.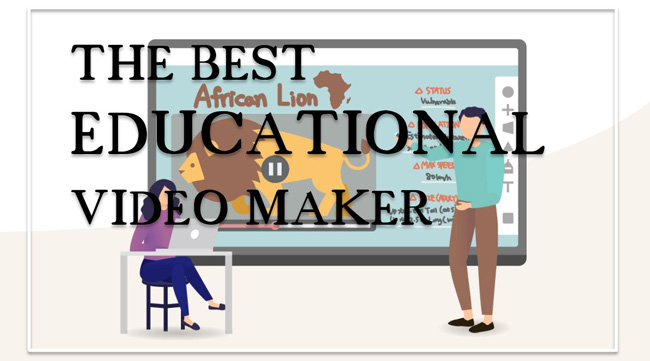 7 Best Video Creators for Teachers
Finding a reliable video maker remains a challenge, considering the prevalence of video makers around the globe. You can review and download the recommended software and applications to generate content for your class. We assure that those video creators for teachers won't take long and too much energy before making the video top-notch. Here we go!
Top 1. TunesKit AceMovi
OS: Windows & Mac
TunesKit AceMovi is unarguably the best educational video editor for teachers because it not just offers built-in features like subtitling, speeding, trimming, cutting, splitting, cropping, and converting, but it comes with ready-created templates that are supposed to help you make a teaching video in a breeze.
Using this smart tool, you can explore mind-blowing quality, terrific transitions, breathtaking themes, and prestigious animations. Whether you're up to creating a presentation for your students or intend to create a syllabus video, TunesKit AceMovi won't disappoint you.
This tool released versions for Windows and Mac, with a free trial that includes most tools built-in the full license. Now, try it free!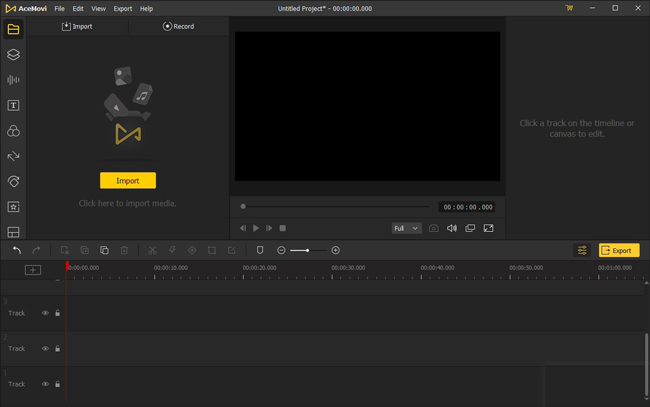 AceMovi Educational Software
Upload pictures, videos, and music
Various text templates with colors and fonts
Free trial without expiry
Able to run on low-end computers
Slow-motion and fast-motion
HD and Full HD resolution output
Top 2. iKITMovie
OS: Windows & Mac
When creating educational videos to make your students watch those insightful videos, iKITMovie can be an animated befitting educational video maker. It is considered one of the best tools that stimulate the making of breathtaking videos.
It comes with mind-blowing templates and features that can take your educational video to the next level. The presence of music voice-overs and sound addition makes this video maker stand out. More than that, the timeline track will automatically detect the actions in your video so you can edit the video frame by frame.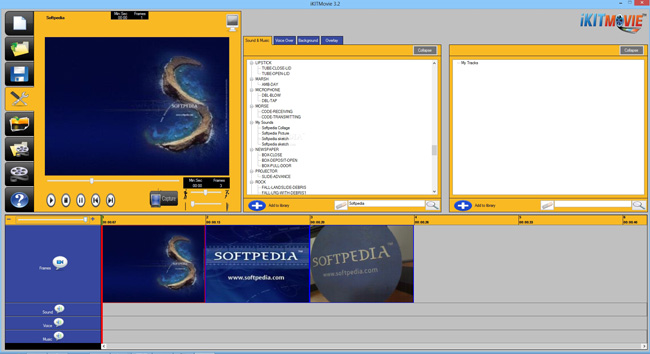 Pros:

Voice-over recorder
Object extractor
Sound and music library
Easy-to-learn user experience
Eye-grabbing animations
Cons:

It is unfit for batch file editing because of the single track
Top 3. Animoto
OS: Online
Want to know how to make educational videos online? Choose Animoto, which is an online animated video maker for students and teachers that allows users to create engaging videos without any hassle. It offers breathtaking animation features that can add something extraordinary to your video. You can start with a template from the library with designed texts, colors, and characters.
On top of that, it comes with pen and paper graphics, meaning you can read or write anything you'd want on the educational video. It also supports objects and 3D figures and enables the creation of sketches using a pen, pencil, and advanced brushes.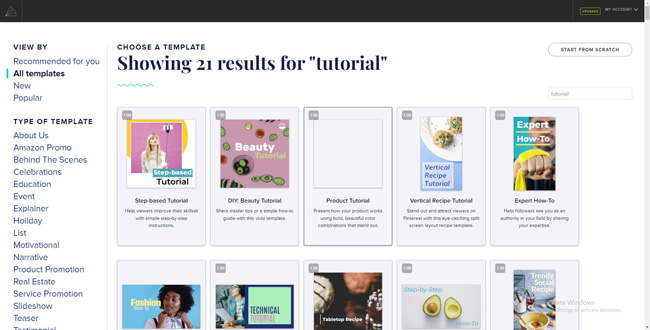 Pros:

Teaching video templates
Cloud-based storage
Screen recorder
720p (HD) resolution
30 colors and 3 fonts
Cons:

Animoto on-brand watermark
It's paid to add a new voice-over to your video
Top 4. Moovly
OS: Online
If you're looking for a customizable, free educational video maker, you shouldn't miss Moovly. The mix of animations and other distinctive features turn out to be the perfect gig for creating mouth-watering educational videos.
Although the videos you edit on this may lose a little bit of resolution once the animation or filters are added, you can still create relevant educational content on this website.
Whether you're creating the assignments or delivering presentations, Moovly, a popular educational video editor for online use, assists you in getting your job done.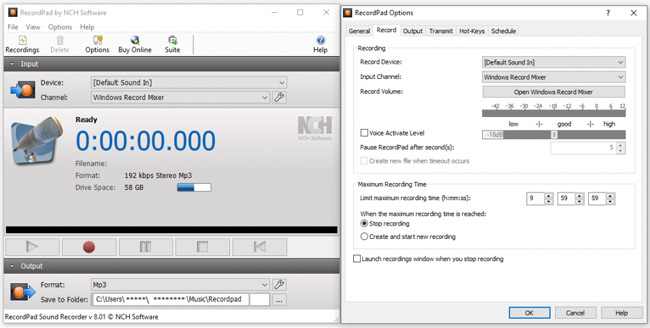 Pros:

Start from a template
Invite others to comment on projects
AI voices
Auto-generate subtitles
Cons:

Watermarks
1080p is unallowed for free licenses
Top 5. Animaker
OS: Online
As the name suggests, Animaker could be a game changer when it comes to creating educational videos. If you intend to make your presentation look enjoyable and appealing, you can add stunning animation using Animaker.
This educational video maker stuns the whole academic fraternity with six mind-blowing video styles and 720 different animated video types. The best thing about this tool is that it helps you make your students fall into the artwork. There are lots of types of animated, crafted characters with extensive facial expressions that can be used in your video.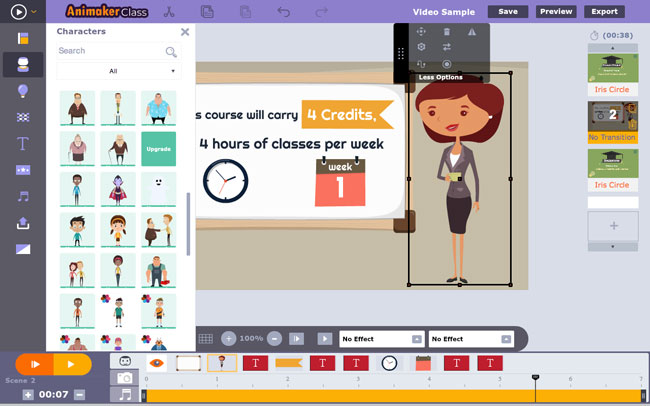 Pros:

Graphics and shapes
Customized character animations
Preview in real-time
Overlay texts on video
Crafted templates
Cons:

Single track for video editing
5 downloads per month with watermarks for free use
Top 6. WeVideo
OS: iPhone & Android
Only a few educational video maker apps manage to meet the quality that WeVideo comes up with. It is a flawless app that makes it pretty simple to edit assignments or presentations, making them outstanding. You import videos from the camera roll or capture them from the app.
In addition to this, WeVideo assists you in making a breathtaking animated video for your students that will urge the young students to take the class seriously. You can make content vivid with transitions, filters, and animations.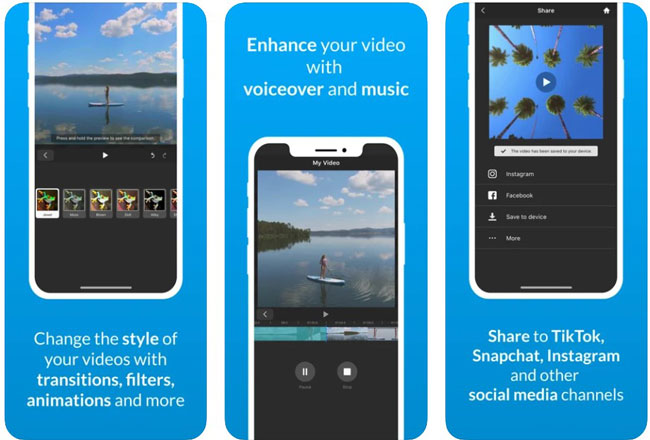 Pros:

Compatible with iOS and Android
Nonlinear user timeline
Voice-over and music library
Share to social media, like Instagram and Facebook
Background blur
Cons:

WeVideo watermarks
The photo uploading may become a glitch so that you need to upload more times
Top 7. PowerDirector
OS: iPhone & Android
PowerDirector is a free app to make educational videos. This tool makes it simple for students to understand the concept you want to deliver in your video. You can rely on different animations, texts, themes, and temples to make your educational video watchable.
The PowerDirector app has a built-in path engine that makes poetic animated videos, and we're telling you that the students will like this concept. Moreover, the ease of using this spectacular makes this an even better tool than its counterparts. So, it can add value if you look to edit an educational video in this tool.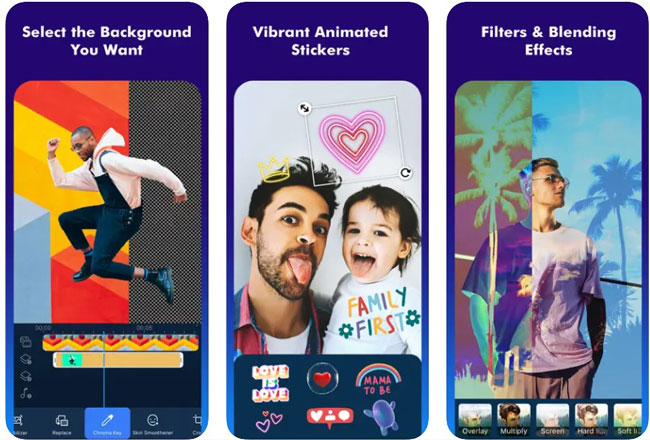 Pros:

Remove and select the video background
Blending effects
Customized titles
Video templates to make your job easier
Streamlined interface
Cons:

It may freeze your clip when it is a large file
Final Word
So, you can create efficient educational videos for your students by using any of the educational video makers we've reviewed in this post. Video templates with designed effects and elements are provided for quick workflows. Every educational video creation software, application, or online tool we've come up with offers distinctive features and work ethics.