Commercial videos such as teaching videos, end-of-year movies, student enrollment, or presentations are a great way to showcase your creativity and enhance the learning experience whether you're a teacher or a student. But how to make a commercial video for education that is well produced, compelling, and something worth sharing widely? Truth be told, it isn't easy.
Fortunately, a good video editing tool can help you. Plenty of commercial video makers are published to create high-standard educational videos with ready-made templates, animations, and scenes. This article will share our top 9 picks for you. These tools are excellent learning and teaching tools for classroom projects. So, let's look at each one in detail.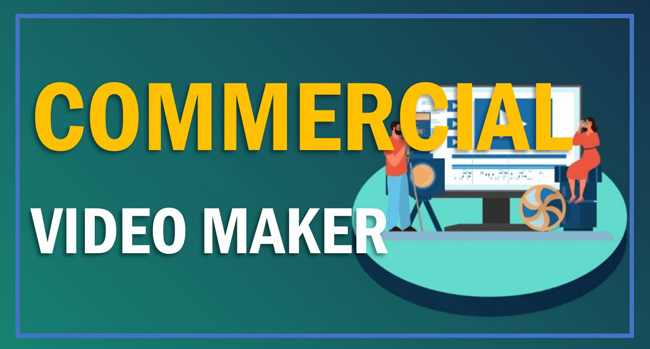 TunesKit AceMovi
Availability: Windows and macOS
TunesKit AceMovi is an approachable tool for you to create stunning commercial clips. Students and teachers can rely on its rich video template library for a trouble-free experience. Whether you want to produce enrollment ad videos, public lectures, or official demonstrations, AceMovi has categorized templates with which you can quickly generate a video in minutes.
That's not all. TunesKit AceMovi offers a suite of basic yet creative video editing features to enhance the outlook of your work. From its left-sidebar panels, you can add hand-crafted overlays, fancy filters, transitions, and royalty-free music tracks to transform your video into a piece of art.
The tool offers high-quality output options in various popular formats, such as HD MP4, M4A, WAV, FLAC, WMV, DVD, and many more. And not to mention direct converting to the best format that can be posted on social media platforms such as Facebook, Vimeo, and YouTube.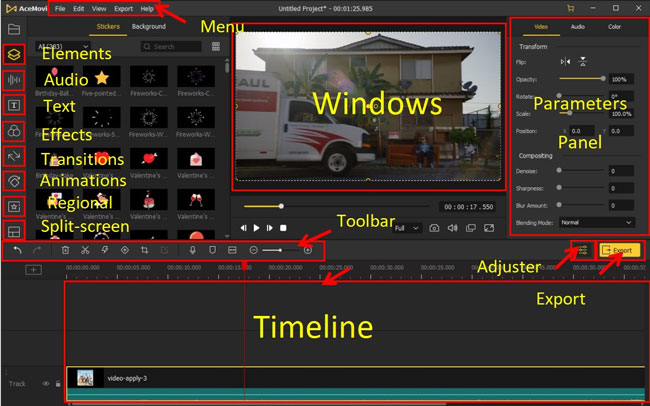 AceMovi Commercial Maker
Well-designed Facebook ad video templates
Drag-n-drop user interface
Add unlimited tracks for images/videos/songs
Designed video templates for education ads
Easy and powerful for beginners
Support hundreds of media formats
Animoto
Availability: Web
Animoto is a popular animated commercial video maker based on the web. With Animoto, creating short video commercial ads is easier than ever. Just get started with a theme, embed transitions and effects, quirky stickers, high-quality music, text, and more to produce exciting video content. Furthermore, if you want to know how to make a commercial video professionally, you can try the voice-over feature which helps you create unique teaching videos for enhanced learning.
One interesting feature of Animoto is that it supports mass editing while delivering HD 720, 1080, & 4k export. Also, the user-friendly interface is a bonus. It's direct and easy to learn tutorials on making students' classroom experiences rich and colorful by using video in the process of teaching.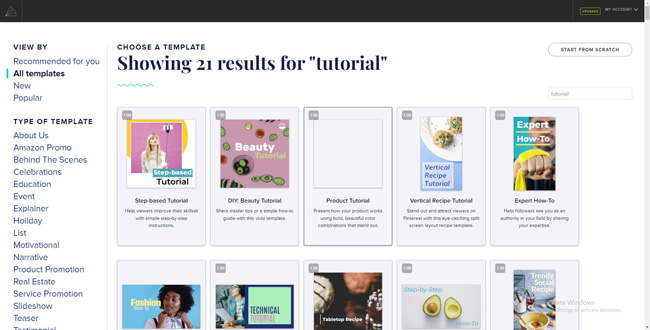 Pros:

Connect with your school community
Education ad video genres provided
Add neutral texts
Share to YouTube, Facebook, Instagram Business, etc.
Cons:

MP4 format with 1080p resolution is accessible for paid accounts
Magisto
If you are looking for an online free commercial video maker with eye-popping features, look no further. Magisto's smart video editor leverages AI technology to create highly professional commercial advertisements and video clips. It includes an expansive collection of ready-made themed templates based on memories, fun, trends, seasonal, and minimalistic.
Thus, you can use Magisto to create visually impacting graduation videos, school project feature films, or even photo montages for your classroom.
What's more is that Magisto has the capability to add graphics, stickers, filters, effects, and other cool elements to the video. Finally, you can share the final masterpiece with your friends and colleagues via messaging apps or email.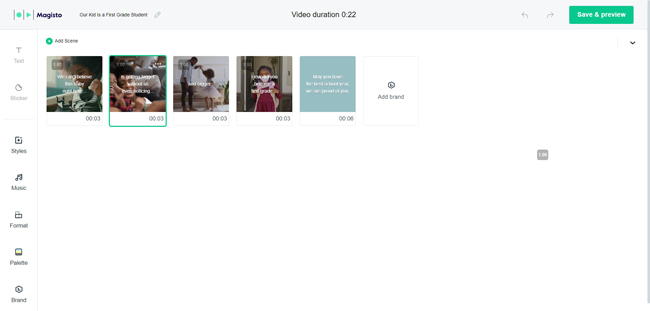 Pros:

Landscape, square, and portrait dimensions
Thematic video modes
Add color from the palette or add your brand color
Various layout designs
Overlay texts and stickers
Cons:

There is no way to make green screen background or Picture-in-picture
Magisto watermarks
iMovie
Availability: macOS and iOS
As a free commercial maker for students, Apple's iMovie stands out from video editing software for creating commercial video ads on Mac and iOS devices. Using this tool, you can produce anything from a short assignment video to a full-length tutorial slideshow. It comes loaded with comprehensive video editing tools for adding music, text titles, photos, voice-over, and many more.
Apart from that, innovative features such as the voice-over recorder, picture-in-picture, green screen, adjusting video speed, as well as managing narration are also available on iMovie. Although it's completely free to use, the tool even supports 4K on new Apple devices.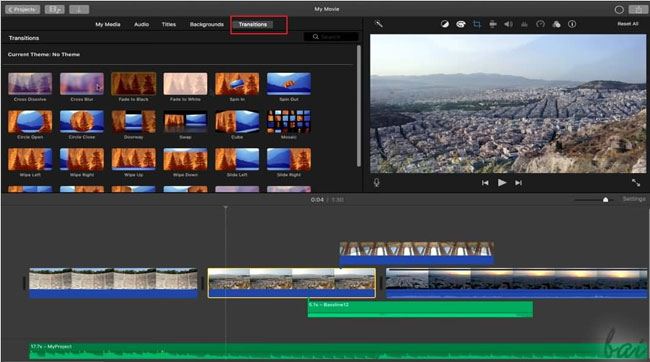 Pros:

Magnetic streamlined interface
Creative filters and transitions
360p/720p/1080p/4K resolution
Operate on both iPhone and Mac
Cons:

It doesn't provide any templates for commercial videos
Final Cut Pro
Availability: macOS
With Final Cut Pro, you can become an expert at video editing within a few days. It offers a perfect mix of easy usage and advanced editing, making it an ideal choice for scholars.
Having an intuitive drag and drop interface, Final Cut Pro allows you to explore and learn powerful tools such as intelligent color grading, blue and green screen, 2D, 3D titles, enhanced media management, etc.
The program is undoubtedly one of its kind, with rich support for 360-degree content. Additionally, Final Cut Pro has a collection of royalty-free assets to enhance your commercial video ad. Besides that, there is also a complete suite of multi-cam editing tools.
Pros:

Object tractor
Graphics and color grading
Built-in cinematic effects
Optimized for Apple silicons
Edit multichannel audio tracks
Cons:

Uneasy learning experience
It needs high-end computer
Adobe Premiere Pro
Availability: macOS and Windows
Adobe Premiere Pro, an industry-leading educational video maker, is suitable for students with prior experience in video creation and editing. It boasts an ecosystem of professional features allowing you to unleash creativity. Using its non-linear interface, you can create high-quality footage and edit them to look truly phenomenal.
For the best part, Adobe Premiere Pro produces HD quality videos, from 8k to virtual reality. And it even supports all popular video formats, including MP4, AVI, DivX, and MOV. The software syncs well with Adobe Creative Cloud applications, so you can share the final output on Adobe Photoshop and After effects for extra enhancements.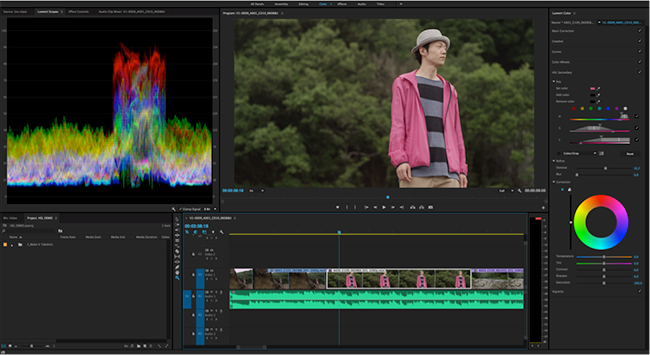 Pros:

Professional templates and animated graphics
A plethora of creative plug-ins and assets
Lightweight editing timeline
Up to 8K resolution
Auto-reformat
Cons:

Subscription-based usage
It requires strong computer systems
AVS Video Editor
Availability: macOS and Windows
Yet another recommended comprehensive video creation tool is AVS Video Editor. While it does not include rich video editing features, it still helps you create engaging commercial videos. If you are interested in how to make a 30-second commercial video on computers. You can give it a try. AVS has a pleasant interface, media library, and preview section.
Apart from commercial videos, the software also works best for digital marketing in your classroom. With AVS, you can not only import custom media from multiple external sources but also export them in various formats on your target platform.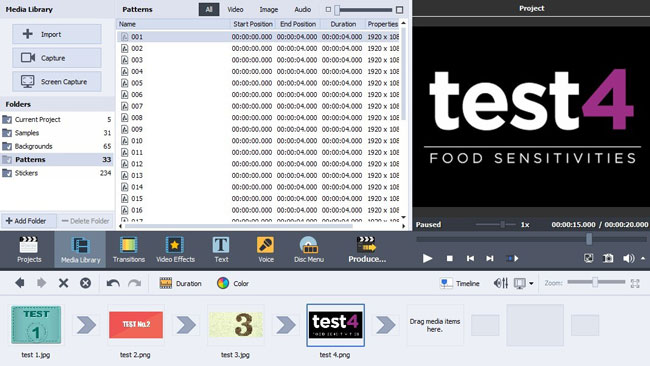 Pros:

Generate slideshows with prepared elements
Plentiful transitions
Record a new voice-over
4K UHD resolution provided
Cons:

AVS watermark
Only a track for video creation
Splice
Availability: Android and iOS
As a free commercial video maker application, Splice is easier and softer, and does not require any technical knowledge compared to Kinemaster. It has a selection of artistic tools and basic text templates. Students can easily merge footage, split videos, apply smooth transitions, increase background music volume, etc., to elevate the report footage.
Not only that, Splice has a unique feature for animation enthusiasts. Its keyframing tool lets you animate specific objects and generate fun motion pictures. In addition, its easy sharing capabilities save your time and effort.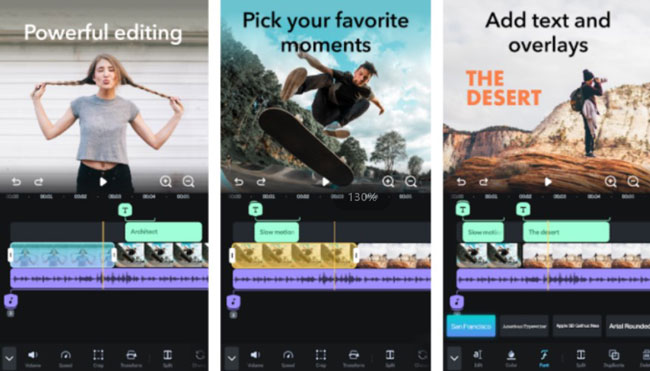 Pros:

Auto object tracking
Streamlined and beautiful workflow
Crop and trim out unwanted parts
Many animated captions
Cons:

Music is under copyright, so if you want to upload the music video on YouTube, it's advised to get the formal licenses beforehand
KineMaster
Availability: Android and iOS
KineMaster is an advanced yet hassle-free commercial video maker app for free. It offers tons of powerful tools for professional-looking work, such as precise control, frame-by-frame, audio tweaking, and granularity.
Unlike many other video tools, KineMaster allows you to reorder footage in your preferred format. On top of that, it gives you the freedom to upload multiple video clips from Camera Roll and edit them on layers in a single session.
This video maker app for mobile phones offers both free and subscription-based plans. With its premium subscription, you can play with colors, add text, objects, rotate, crop unwanted clips, and adjust the default opacity.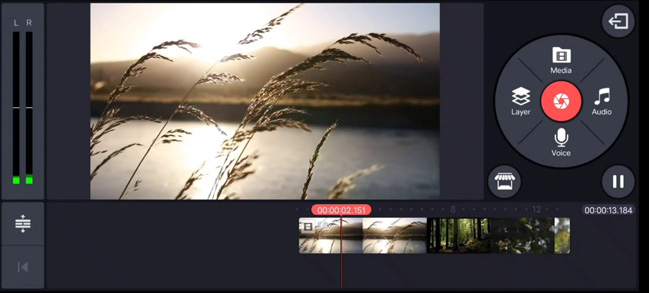 Pros:

Portable and simple to use
Green screen
Add music from library
High-quality outputs
Funky baseline
Cons:

Leaves a watermark
Samsung and certain Android devices cannot operate it
In a Nutshell
We can say that video creation is easier and quicker than ever now because of templates and animated graphics. This post summarized the 9 best commercial video makers that can help you create amazing commercial ads or educational videos. Whether you are an Android or iOS fan or you have a Windows PC, there is something for all operating systems. To choose the right tool for you, go through all the above-mentioned tools and take a look at their main features.