Video is the go-to content for marketers in 2022 for all the right reasons. As consumers' favorite content type, video works exceptionally well for business engagement, increasing website traffic and sales. According to a report, 88% of people said that a product promo video convinced them to buy it.
Commonly, promotional videos are short and snappy clips that exhibit a product, branding, or service. Engaging promo videos are created by business owners to reach millions of people and involve target audiences on social platforms. So, if you want to cut through the clutter and advertise your brand effectively, promo videos are the way to go. Are you trying to find a good promo video-making vehicle? Bingo! This article will reveal the best promo video makers that help create perfect on-brand content. Let's go.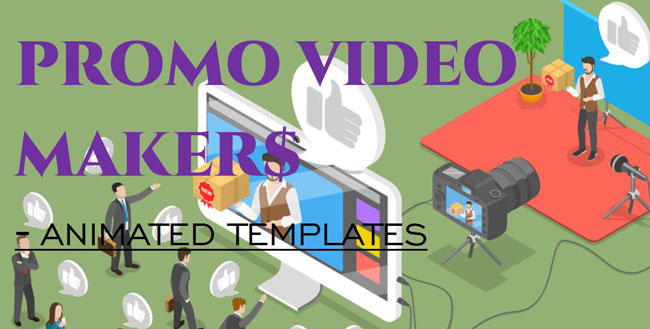 TunesKit AceMovi
Tuneskit AceMovi is ideally the best promotional video maker out there. It lets you create professional-looking, high-quality promos for your brand. It has a template-style design and abundant editable promo video templates to help you make eye-catching content. You can choose a pre-made template from the marketing category, tweak it, and play with text, colors, photos, and sounds.
What's more is that TunesKit AceMovi offers a wealth of basic editing features such as crop, trim, rotate, merge, flip, speed, reverse, and convert. Having a straightforward interface with no hiccups at all, TunesKit AceMovi is perfect and friendly for beginners. For the best part, it lets you save your promo video in all popular formats, including MP4, WAV, MOV, MKV, MPG, etc.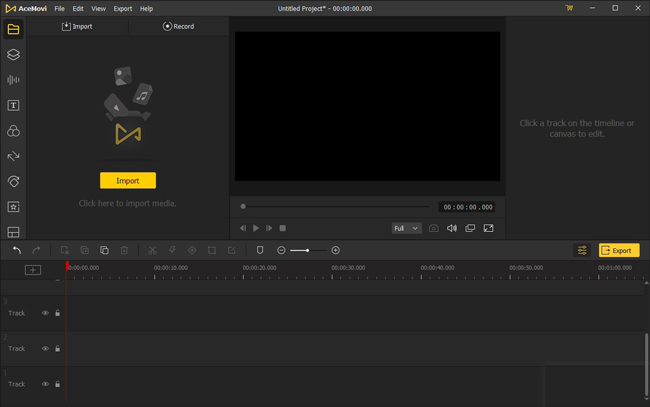 AceMovi Promo Video Maker
Easy-to-use promotional video maker
A plethora of promo video templates
Basic video editing with trim, rotate, flip, merge
Wide range of transitions, effects, and filters
Straightforward and trackless timeline
Quickly output your edited videos without hiccups
Guides: How to Make a Promo Video with AceMovi
Install AceMovi, then import videos, images, and music to the interface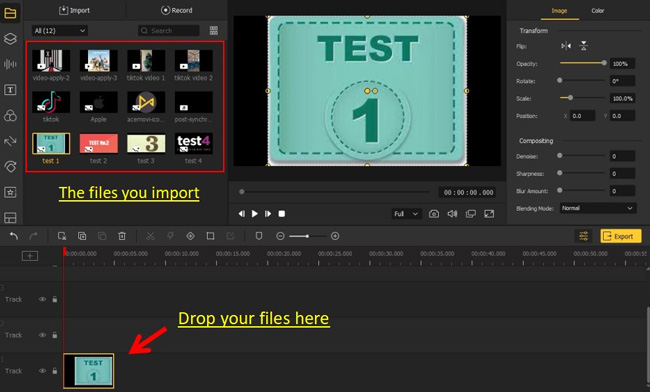 This is a drag-n-drop user interface so you can put all of the promotional elemetns under the Media or timeline place firsthand.
Go to the "Text" plate to add texts or captions to track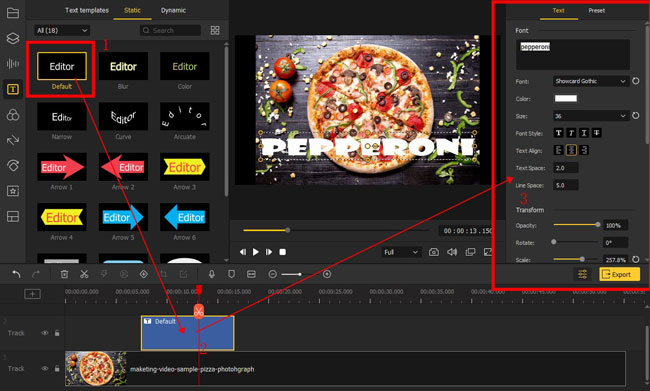 Adding texts to your promo video is necessary to express your ideas and let the audiences grab the key points. Firstly, you need to pick up one text template from the "Text" plate in the left sidebar. Then click the "Properties" to fine-tune the text color, size, opacity, font, scale, and orientation.
Use your unique music or try the sound sample from AceMovi's stock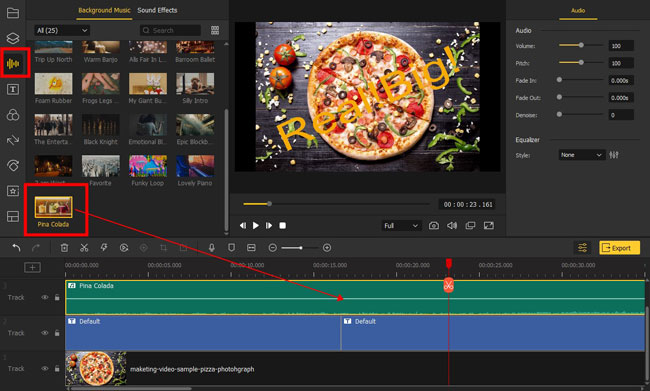 We are now going to add the background music to this clip. You may choose the music from the stock of AceMovi, or add your imported songs to the timeline. AceMovi can help you trim our unneeded soundtracks. There are more tools for audio-editing, including converter, extractor, reverser, slow-motion maker, pitch and bitrate changer, and so on.
Export the promo video in wanted format and folder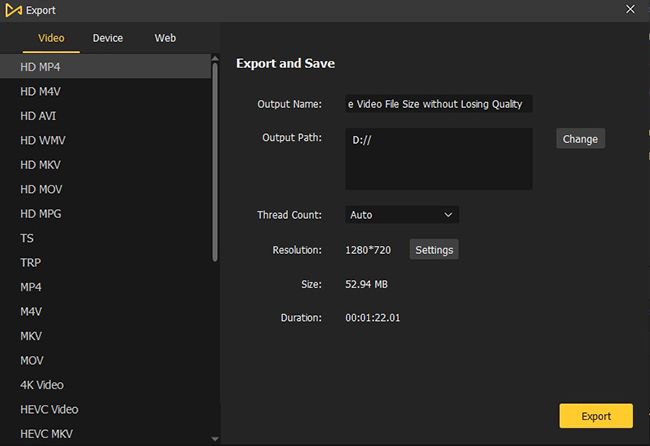 If you want to export video from AceMovi, you need to click the "Export" button in the first place. All popular formats are built-in, such as HD MP4, HD M4V, HD AVI, and HD MPG. Also, downloading the video for mobile phones is supported. In the final step, you can locate the output path and modify the output name.
Promo
As its name suggests, Promo.com is specifically designed for promotional video making. Whether you're a real estate agent, digital marketer, health personnel, or into retail and education, Promo is suitable for all kinds of businesses. Apart from promo videos, Promo.com allows you to generate social media ad videos, explainer videos, standout videos, and product ads.
There are more than 2500 templates and over 12 million stock videos in this promo video creator that you can directly apply. Promo gives you access to premium videos and photos from Getty, Shutterstock, and other top-rated platforms. Moreover, it is optimized for online results and offers social media integration.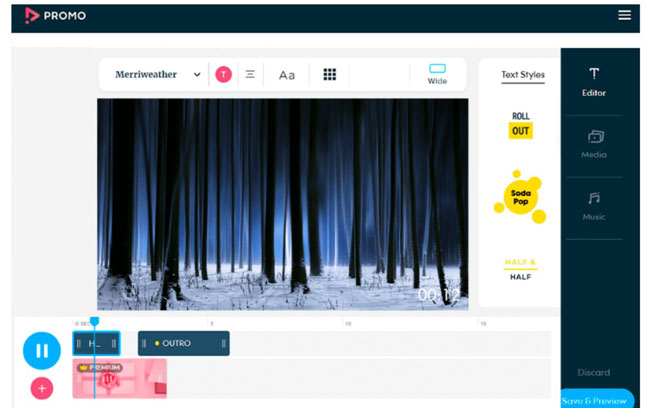 Pros:
Designed video templates for promotional projects
Distinct text templates and fonts
Licensed background music and sound effect
Clean working interface
Cons:
Promo offers three pricing plans that differ in terms of premium services. And while you'd better to use its free trial to harness its full power (e.g. trending templates and reseller rights)
Offeo
If you are an amateur looking for a hassle-free, easy promo video maker, Offeo is your best bet. Using this tool, you can create promos and ads for Facebook, Instagram, YouTube, and TikTok. It includes an expansive media library with hundreds of royalty-free clips and animations, which make video creation effective and fun.
Not just that, Offeo has great image and video editing features. You cannot just create new promos but also enhance an existing video effortlessly, thanks to its intuitive interface. Again, a free trial version is available for Offeo, but with enough assets, photos, and even licensed music to make event promo videos.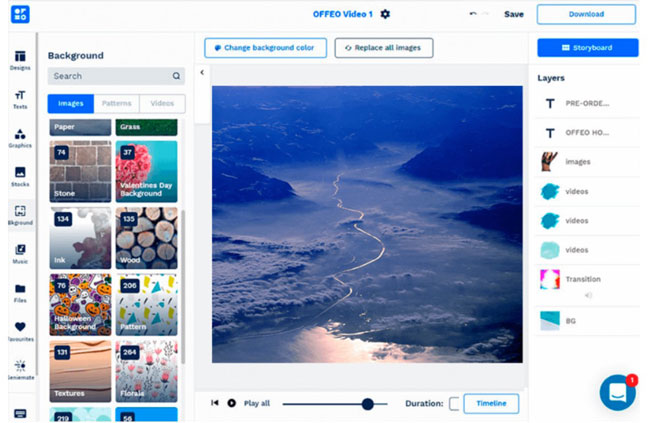 Pros:
Background color changer
Licensed resources of images, patterns, and videos
Play any rendering in real-time
Add texts and graphics in seconds
3000+ off-the-shelf templates
Cons:
The exporting process can be pending and lengthy on occasion, and some of the built-in templates are lit with the Shutterstock watermark
Powtoon
Powtoon is a simple yet advanced animated promo video maker known for creating fun animations. The tool is feature-rich and works well for brand stories and promotional videos. The Powtoon team has pre-designed a bunch of video templates that are fully customizable. Moreover, you can access high-quality assets from its media library and add them to your video to make it unique and eye-popping.
Designed with a user-friendly dashboard, Powtoon makes creating different types of video content deft and soft. Product videos, marketing explainer videos, and advertising videos, to name a few. Once created, you can save the project and export it to your device. Not to mention, the video quality is excellent with Powtoon.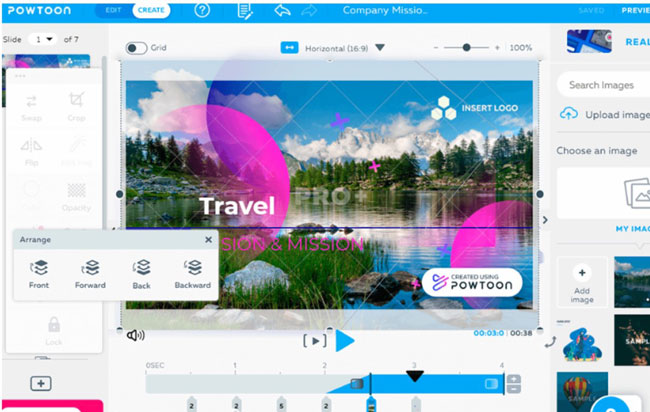 Pros:
One-stop templates for brand stories
User-friendly dashboard
Guided and easy video-creation methods
Loop and flip any element
Insert your brand link
Cons:
If you want to export a video that lasts for more than 20 minutes with the Full HD resolution with Powtoon, at least you need to buy the Pro+ plan for $197 every month (billed monthly)
Headliner
With Headliner Free Promo Video Maker, businesses can create amazing marketing videos in just 3 steps. All you need to do is upload a video, add images, music, text, and more, then share or download it anywhere you want. Amazingly, Headliner has the ability to produce long promos for your YouTube channel, up to 120 minutes in length.
One interesting feature of Headliner is the automatic audio and video transcription. The program uses waveforms that force viewers to engage with your Promo. This makes Headliner an excellent choice for professional, engaging content. But more than that, you can export files on 1080p (the Full HD) with watermarked videos.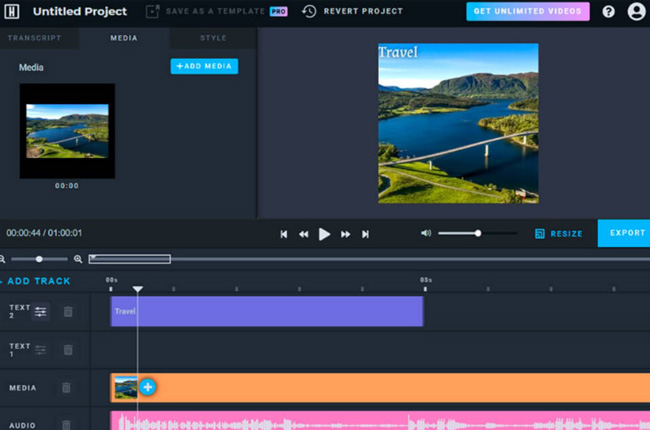 Pros:
Create long promo videos
Auto music and video transcription
Aspect ratio resizer/changer
Revert project with one click
Amazing waveform to grab attention
Cons:
5 downloads maximum every month for each free account and the unlimited videos and transcriptions are open for the Pro account ($19.99 monthly) only
Typito
As an easy promo video maker, Typito focuses on beautiful typography for videos. Enterprises can create incredible text promos for social media networks by it. This helps attract the audience to your video, thus increasing viewer engagement.
You can take advantage of 200+ built-in templates to get started. And although Typito offers a rich library of more than 600k awesome assets, it also lets you upload your own stuff.
To save your time, Typito allows direct sharing to Facebook and YouTube. Moreover, its drag-and-drop interface makes video creation trouble-free. You can even resize your video into seven different sizes using Typito.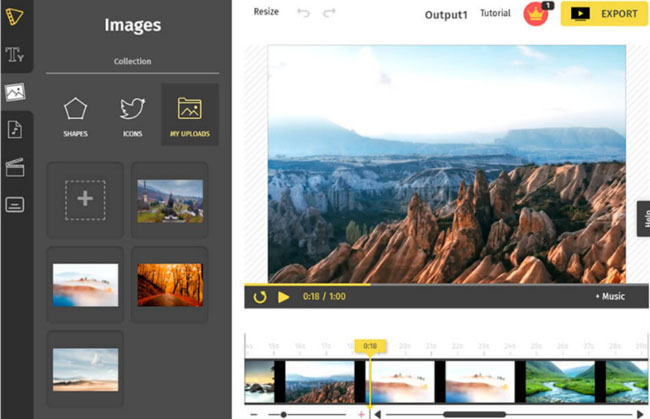 Pros:
Hassle-free profile
Share output to YouTube and more social media
Hundreds of video templates
Awesome assets, like images and texts
Cons:
For enjoying no-watermark service and edit a video for more than 10 minutes, you need to upgrade your license
It is weak in color grading and green screen
Shark
Shakr is one of the best free promo video makers. Video marketing on Facebook is highly effective because it makes sense to promote your business through Facebook. Shakr is a Facebook Partner tool that helps you create promo videos and Facebook ad campaigns within no time. This service specializes in batch video production that empowers you to generate several variations for your Facebook ads.
With a smart editing interface, Shakr lets you edit videos quickly. Plus, it includes a wide collection of royalty-free stock assets that you can use to give your video a fantastic look. That said, Shakr is an expensive tool.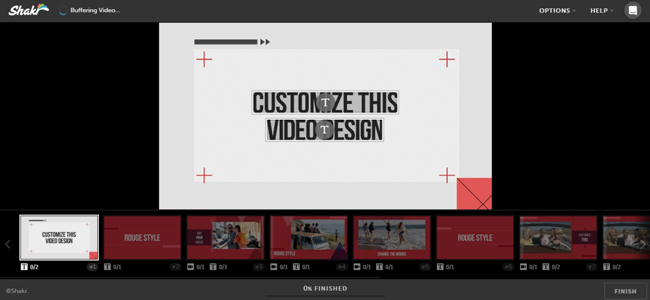 Pros:
Turn creatives into programmable templates
Unlimited variations of texts
Export your videos to social media
A lot of case studies and samples
Cons:
There is no demo license (you can apply for one with personal information)
LightMV
Our last pick is a free, open-source promotional video editor. With LighMV, it's no need to download or install any software to create an attractive promo video. You can access its simple and straightforward interface on any device for free. Like many promo video creators, it offers multiple pre-made video templates designed for different marketing campaigns.
LightMV is fast and robust that allows you to share your content on social media platforms in a breeze. The absence of a watermark on output videos gives it an edge over the video makers. If you want to know how to make event promo video with LightMV. You don't need to be skilled and professional so that you can use it without hiccups.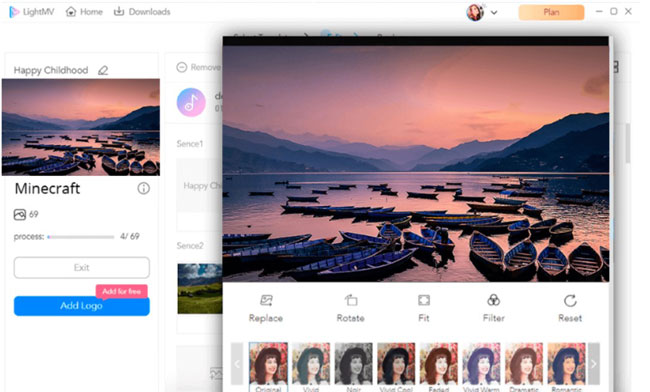 Pros:
High-fidelity video filters
Rotate the element to make it auto-fit the size
Add on-brand logos for free
Multiple ready video templates
Cons:
It contains a timeline that applies to one track for every project
Conclusion
Marketing strategies are incomplete without promotional videos. Fortunately, several promo video tools make it effective to create one for your business or brand. We have streamlined the process of finding the best promo video makers for you. We recommend you pick something that fits your budget, fulfills your needs, and produces high-quality, engaging promotional videos.