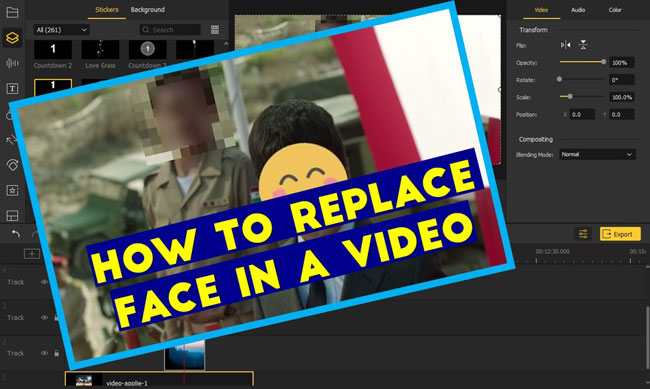 As you may know, the trend of replacing faces with cartoon figures or another person's face gained its first highlight by Snapchat in 2016, and from that time to now 2021, around all Halloween, Thanksgiving, or Christmas times creating videos with face-off feature like adding ghost face & decorating with Santa's mustache is appealing to most moviemakers. But do you know how to replace faces in a video with pictures or others' faces on PC/online/phone?
Today we're aiming to solve the seemingly daunting yet extremely easy task in this post. Consequently, the tutorials of three best ways of replacing face in video will be listed in the manner of steps guide in the following.
Ⅰ Best Free Face Replacer on Window & Mac – AceMovi Video Editor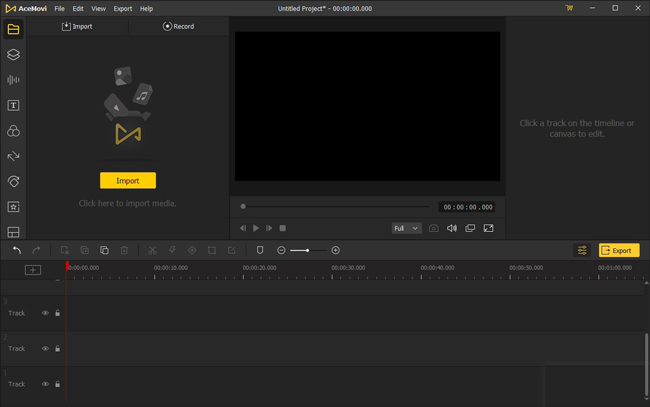 AceMovi, the all-featured video editor with a full set of common and professional tools, could be applied to both video editing, recording, trimming, cutting, fastening slowing, & converting and adding a bunch of popular elements like filters, stickers, texts, & animations, and so on.
Besides, there's no need to register beforehand and its trial version released totally free to use includes built-in resources and exporting formats, devices as well as webs. As for the face-off feature, here is a four-step guide.
Navigate to AceMovi & Import Video Files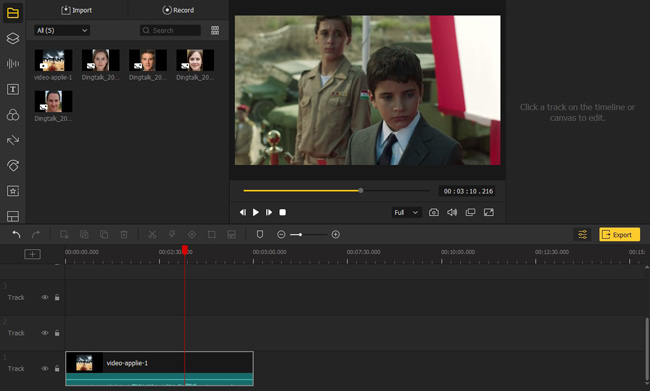 It's suggested to upload by drag and drop video thumbnails upon the timeline from desktop or other folders.
Replacing Faces in Videos with Stickers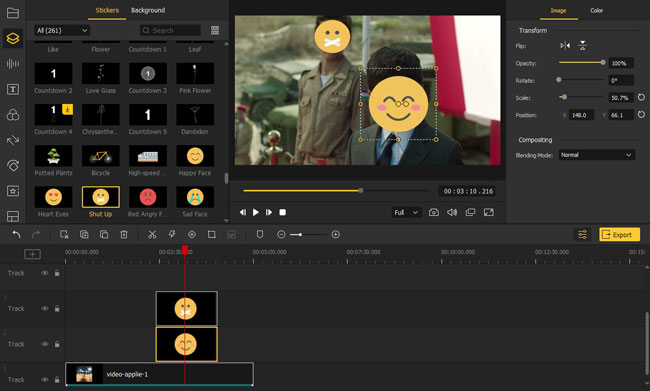 The Media assembled more than 250 types of stickers, you can also customize some parameters like Flip, Opacity, Rotation, Scale, and Position meanwhile. And remember to put different images and videos into different Tracks for synchronousness.
Opening Regional to Apply Mosaic & Blur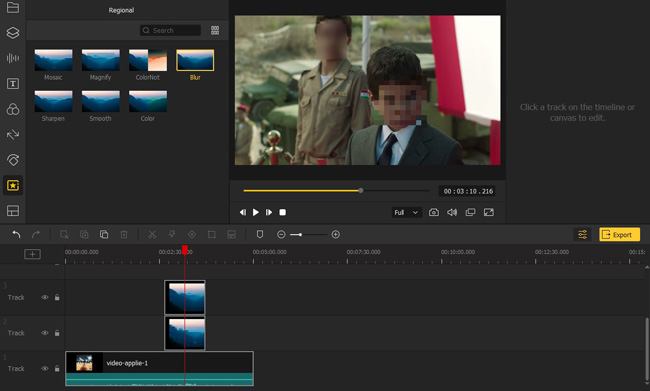 Now clicking on Regional and using the Mosaic and Blur to Tracks you will see what's going on exactly.
Preview to Check & Export Final Videos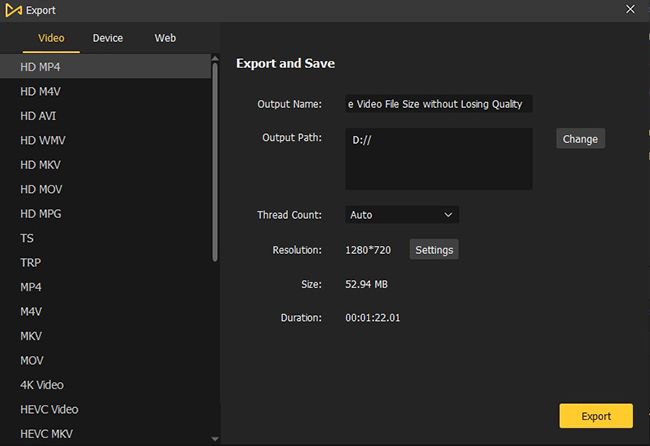 Time to export right now, and almost all usually-used video output formats are supported - MP4, M4V, AVI, WMV, MOV, etc., at the same time, you can output to the devices such as iPhone, iPad, Huawei, Galaxy, TV or social websites like Facebook, Vimeo, and YouTube.
Ⅱ How to Use the JibJab Online Face Swapping Tool
Preferring to swap faces without downloading software just online? JibJab must be the best face changer for you, which can proceed on all the PC systems and by which you can apply webcam as an extra shotting camera as well. Let's see how to use the JibJab online face swapper.
Browsing to JibJab Online Face Changer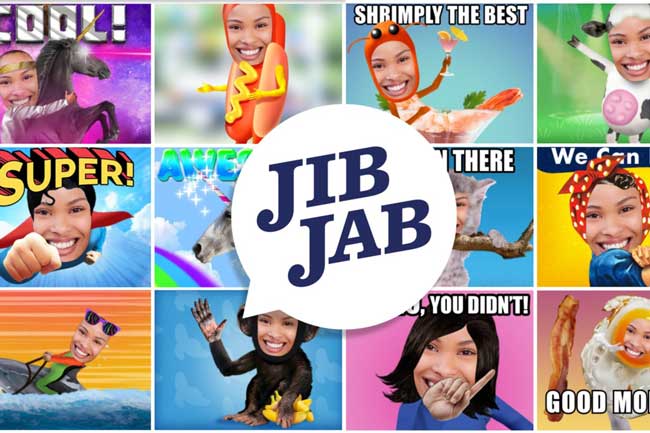 JibJab Internet Website doesn't require registering in advance, so it's okay to log in until we're satisfied with the outcomes.
Select a Ready-made Template & Adding Wanted Faces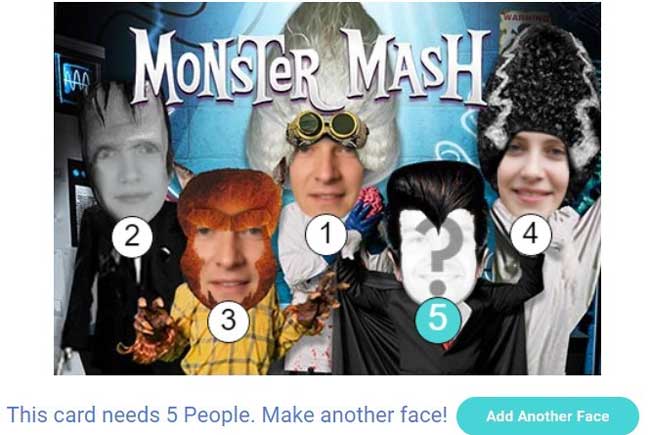 Here, for example, we picked up a Halloween template "MONSTER MASH" from in-stocks, by which we can make a video with pictures of five people. The face-swapping tool will automatically save, customize, and apply our uploaded faces, and we're needed to post faces from Browse Photos, Webcam, & Facebook. Moreover, it's allowable to change the background color of each before getting started formally.
Log-in & Share with Friends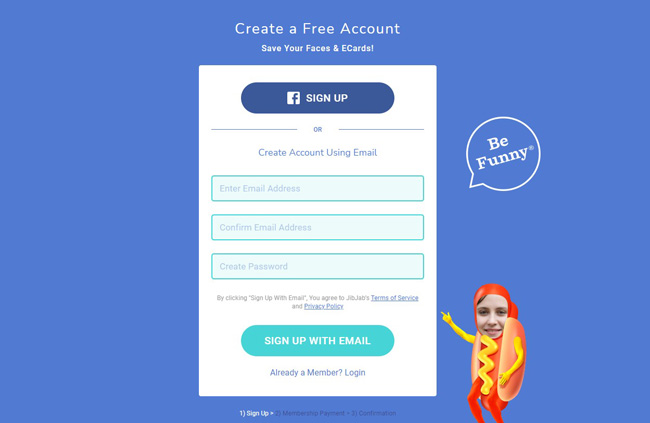 Try to create a free account using email or sign up by Facebook, after that, click to share with friends & family or post on Facebook straightly.
Ⅲ Replacing Face in Video App by the Face Swap Live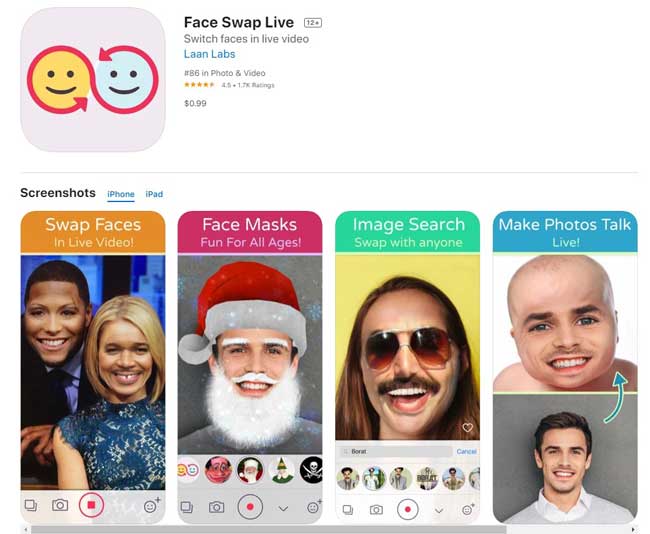 Next, guessing that you must be interested in a mobile app designed especially for replacing faces in videos, right? Here we got one for you – the Face Swap Live which contains libraries of distinctive and funny Faces, along with pragmatic supporting functions like rendering videos in real-time, photos talk live, and image search, etc. Now here comes the app Face Swap Live when you want to change face in mobile, and it could be downloaded on iPhone & Android systems.
Download & Launch Face Swap Live on Phone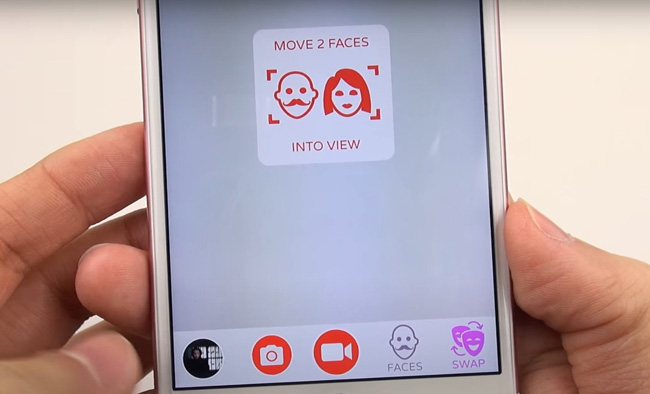 You can now see five tabs upon the tollbar - photo album, photograph, shot, faces, and swap. Photo Albums contains all ready-captured or would-be captured pictures, clips, & audios; Photograph and Shot are used to take a photo and capture video by webcam respectively; Face includes hundreds of genres of faces concerning cartoons, celebrities, animals, items, or others; and lastly, by entering into the Swap your face will be changed in real-time.
Opting for Favorites by Searching or Importing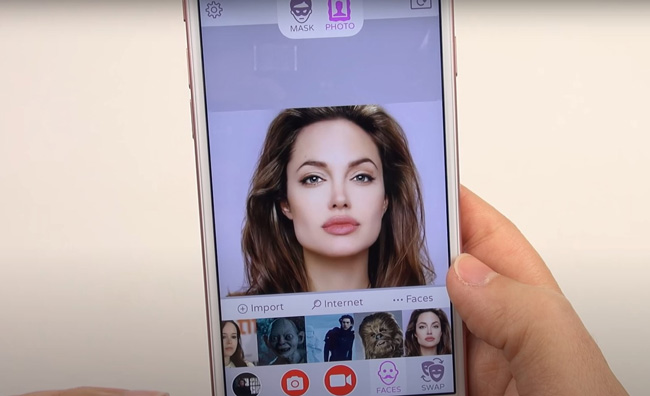 You can search the wanted faces within the Faces and put them to Favorite for reuse next time. Additionally, importing the faces from the personal album is another way such as you can choose a friend's face to be the background.
Relevant Settings of Face Replacement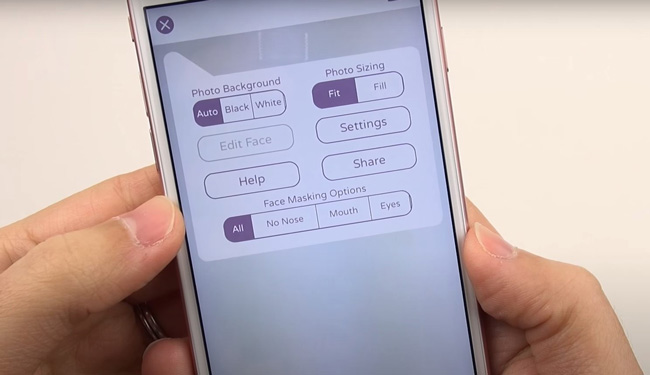 See that gear icon? Tapping on it and the Black, White, or Auto patterns of photo background will be shown, while the size can be adjusted into Fit or Fill as you want. Also, it's allowed to set Face Masking Options like No Nose, Mouth, or Eyes. Specifically, in case you've selected the No Nose, as a result, the nose won't be changed in
Share Videos with Webs & Others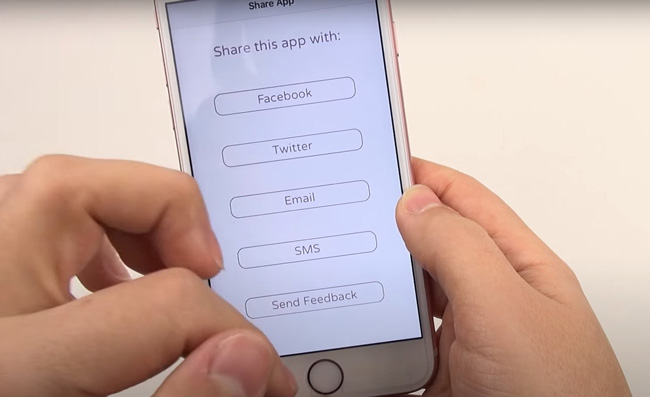 Face Swap Live is free to download and share with no watermark printed at all. You can share it on Facebook and Twitter, or with friends via Email and SMS. What's more, it's available to send feedback if you have any questions in response to using this APP.
Ⅳ The Bottom Line
Lastly, let's have a brief talk about the pros &cons of the above three methods from the former to the latter. The reason why AceMovi becomes our top recommendation on PC is the overall praise from more than 15 million users spreads over 150+ countries in the world but the watermark will be embeded on the trial version (don't worry, that's very cheap), and the JibJab Online Face Swapping Tool can be used with great ease lies in its bountiful stock templates but you have to prepare good compatibility & internet environment, and we deem Face Swap Live as the best app face swapper but it doesn't support multitasking feature.