Touring the world is at the top of the wish- list for many people. Unfortunately, only a few people get to experience and live up to this dream. When you are back home, all you have with you are memories - memories of places you have toured and activities you have engaged in. Sometime back, all you could carry with you were photos and stories to share with your family and friends.
Luckily, the world has gone digital - travel videos are now the best way to share travel memories. They are more fun and livelier, especially if they are well done. So, if you are traveling and have previously not made travel videos, here is a guide article on how to make a travel video like a pro! Check it out.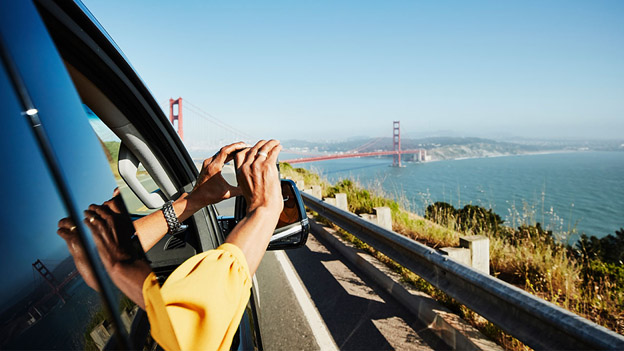 1. Have a goal and stick to it
Understanding the goal of your travel video informs how you should make your video. First, you must define what you really want to do. What do you intend to achieve by shooting the travel video? Is it for your YouTube channel, social media stories, or vlog? Having a clear blueprint for your goal helps make sure that you remain focused. This is a common mistake often made by beginners. They do travel videos without a purpose and with the notion that it is easy. In the end, the videos are way below standards. That is not how to make a travel video like a pro!
2. Know your location
Spontaneous tours can be fun. However, if you intend to make a travel video, it is imperative that you have a clue of the place you intend to travel to. At least, do a rough itinerary of the places you want to visit. Also, you should check out the weather reports to determine the visit times for perfect video travel shoots. For instance, you would not have an explicit sunset shoot on the Eiffel Tower when it is cloudy.
3. Borrow something from videos
Video shooting is more of a technical skill which means that there is a lot to learn by merely watching videos from travel filmmakers. If you want to become the best, you must learn from the best. Therefore, watching tons of travel videos is a perfect way to learn how to make travel videos.
4. Prepare your shooting equipment
For whatever reason you might be making a travel video, striving for video quality is necessary. For high-quality videos, you must be all set with high-dimension camera and lenses, headphones, a gimbal stabilizer, a microphone, and extra batteries for emergencies. If you do not have a DSLR camera, you can always use your smartphone. For guaranteed video quality, we highly recommend that you use an iPhone. You can always check our latest tutorial on how to make a travel video with iPhone.
5. Narrate a story
This is a must-know rule on how to make a travel video, do not just provide a sequence of shots! Make the travel video livelier and breathtaking. You can choose to record your video while recording it actively or do it after completing the recording. You will have a script and record it before integrating it into your video recording. Remember, the sorry should always be less about you and more about the places you visited. Besides, you can choose to use both narrations – it is how to make travel videos like an all-time pro!
6. Diversify your shots
This is a free tip for you - Travel videos have no one specific shooting structure. It should not appear like a vetting or interview setting video shooting. Travel video should appear as natural as possible. Besides, doing a background story experiment and explore new ways to make interesting shots. Remember, the idea is to keep the audience put on your content. For instance, you can try out panning to either side, shoot time-lapse, or shoot from different angles. The idea is to captivate your audience.
7. Get creative
Enhancing your video creativity is the only way to sell your travel video. In essence, videography is an art, and you should treat it as such. Try to get creative in every aspect, spice up your set up, shoots editing - basically everything pertaining to your travel video's creation and presentation. Do not be afraid to try out new ideas - it is how to make travel videos more original and exciting.
8. Shoot smartly
Sometimes, beginners travel videographers have no idea of what content to shoot and which not to, and when they get home, they find themselves with limited material to work on. Essentially, we greatly advise that you shoot as much as you can. At the same time, you should be in a position to draw a line between shooting enough content and overshooting. Make it your business to experience the destination's uniqueness as you try to capture real moments for your fans.
9. Do video edits
Doing a thorough video is how to make a travel video more organized, detailed, and stunning. In fact, video editing is a crucial step in video production. Besides acquiring editing skills, your video editing tools' choice determines the quality and ultimately the success and ability to captivate your audience. It is therefore imperative that you find the right tool for the job.
Luckily, we already have a classic tool for you – TunesKit AceMovi. TunesKit is a top professional video editing tool knit to unleash your potential and imagination as a video editor. TunesKit AceMovi has a simple and intuitive interface that makes it easy for beginner users to navigate and edit travel videos to their preferences.
It is also built with powerful features that allow users to crop, split, and adjust speed. With its advanced video effect tools, video editors can introduce captivating video filters, effects, animations, transitions, and much more. After editing, you can easily convert your video file to your preferred video file format and directly share it on online content platforms such as YouTube, Vimeo, Facebook, etc.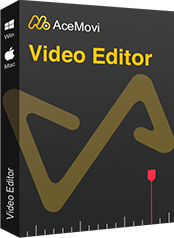 TunesKit AceMovi Video Editor
Security Verified. 5,481,347 people have downloaded it.
Basic and advanced features that make your video better
Multiple filters, transitions, text, sound effects, music
User-friendly interface, easy to operate
Import as many photos or footage as you want
Available for both Windows and Mac platform
Below is a step-by-step guide on how to edit travel videos using TunesKit AceMovi.
Step 1: Launch TunesKit AceMovi. Launch TunesKit on your PC. Click on the "Import" or "+" option to add the travel video you want to edit.
Step 2: Edit travel video. On the left side, click on "Media Library" to import videos, audio, or images. You can access the "Toolbar" from where you can crop, split, zoom, split and mark your videos. All the video tracks will arrange on the timeline at the bottom. Using the "Settings" option, you can adjust video specs such as volume, brightness, saturation, and contrast. There is also an array of video effects that you can make use of for more eye-catching videos.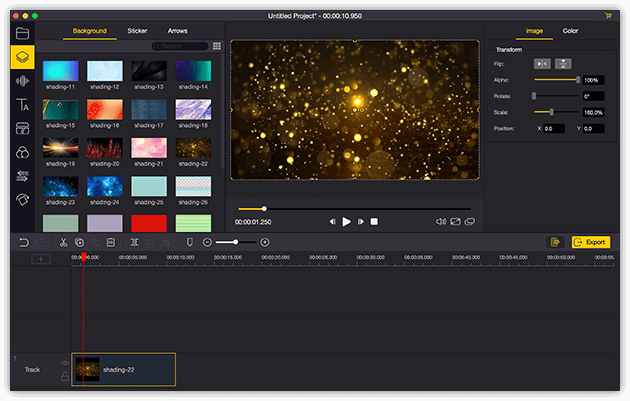 Step 3: Export video. After you have completed editing your videos, click on "Export" to export them to your PC. You can later export it to more portable devices or share them on online platforms. In the "Export" window, you should ensure that you select your most preferred video output format- they are several. It is also possible to adjusted video quality, codec, resolution, bit rate for enhanced quality.
10. Add some music
Adding some music to your travel video makes it more epic, attracting, and engaging. However, if you intend to share your video on online platforms, you must secure the right of using the music; otherwise, it could land you in big trouble, and your videos could eventually be stripped off from the platform.
See More: How to Add Music to Video
The Final Thought
Sharing travel experience stories and photos with friends can be awesome. However, the experience is more thrilling, exciting, and memorable when accompanied by a high-quality travel video that shows a first-hand travel experience. The guide above provides you with all the top 10 essential tips on how to make travel videos for beginners. All you have to do is try following the guide and not be afraid to try new ideas to enrich your shoot. Let's go shoot that video!