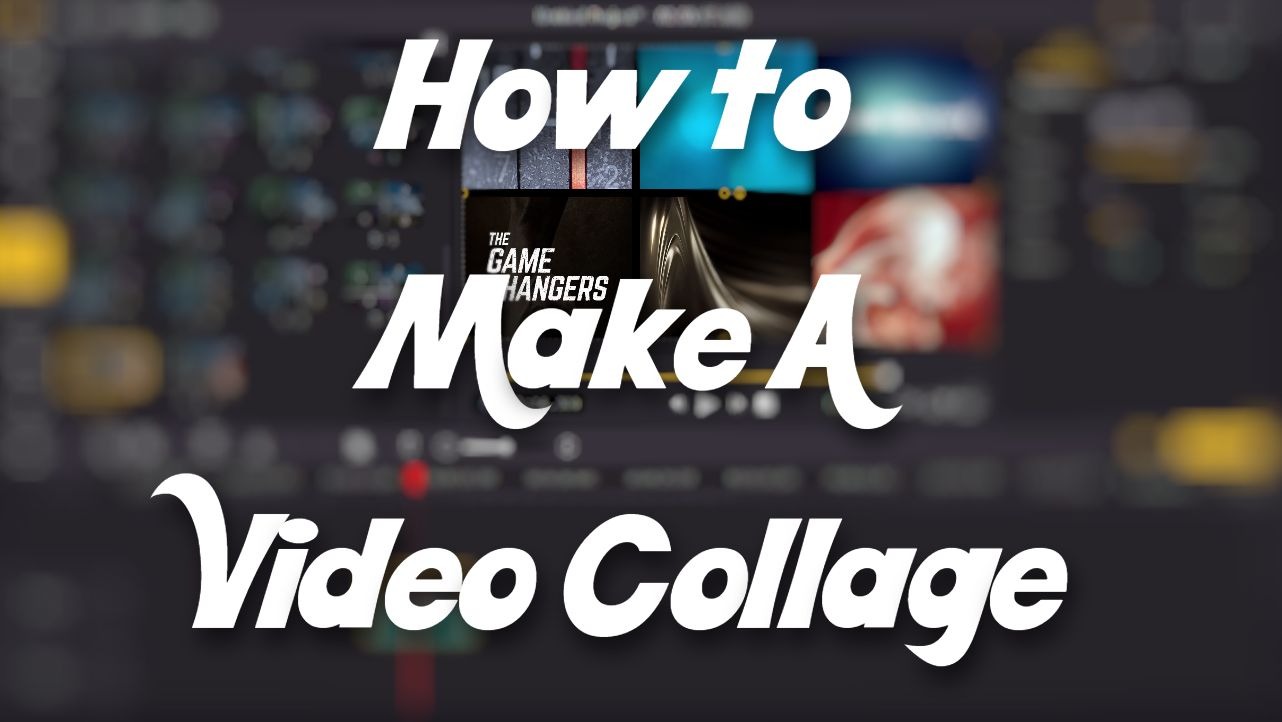 I am working on song cover videos for my YouTube channel, and I want to show several different clips at the same time on the screen. What is the best editor to do this? Does this take a lot of video edition experience?
Video collages are creative way to share the videos or photos that you have shot the other days and to tell the stories within at once. Whether they're still photos or video clips, you can put them all into a video collage and share to the public.
In the following parts, I'm going to show you how to make a collage with video and pictures on computer. Also you'll learn how to make a video collage on Instagram.
How to Make A Video Collage with Music on Computer
In this part, you'll learn the best way to create a video collage with music. And the software we're going to use is TunesKit AceMovi, a handy video collage maker to make your collage editing easier than ever.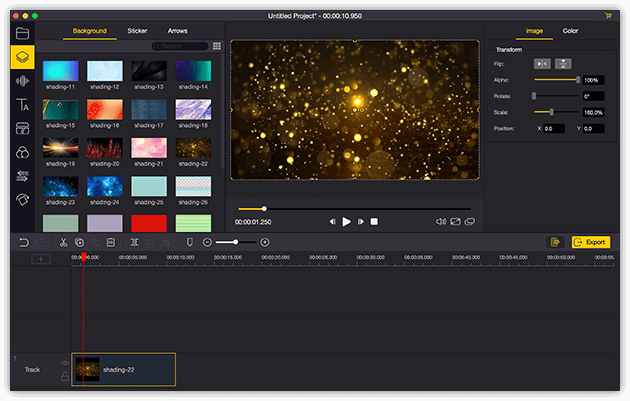 TunesKit AceMovi Video Editor is a versatile video editor that provides multiple effects and transitions. It comes with a screen recorder which can record images as well as the sound coming out of your computer. As a comprehensive video editor, AceMovi is mounted with features like split screen, filters, animations, texts, and music library. The user-friendly interface comes with all the effects and tools you need to embellish your video. You can import as many photos, video clips and gif pictures as you want to AceMovi and make a video collage.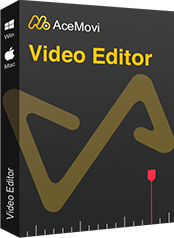 TunesKit AceMovi Video Editor
Security Verified. 5,481,347 people have downloaded it.
Basic and advanced features that make your video better
Multiple filters, transitions, text, sound effects, music
User-friendly interface
Import as many photos or footage as you want
Make a video collage in just a few steps
Next up, I'm going to show you how to make a video collage in TunesKit AceMovi. Before you edit your video, make sure that you have already installed TunesKit AceMovi on your computer, this software currently supports Windows and Mac systems.
Add Media Files to TunesKit AceMovi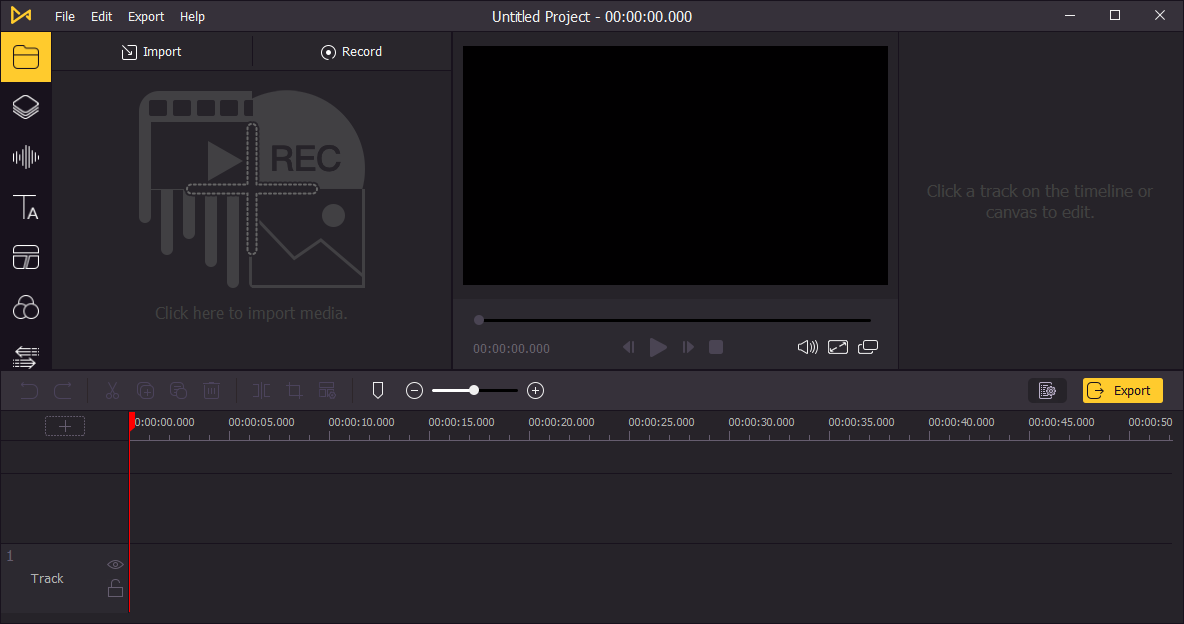 Open TunesKit AceMovi on your computer, then import your photos, video clips or other media files to the media box. You can click on the import button to upload or directly drag and drop the media files into the box.
Set Up Project Settings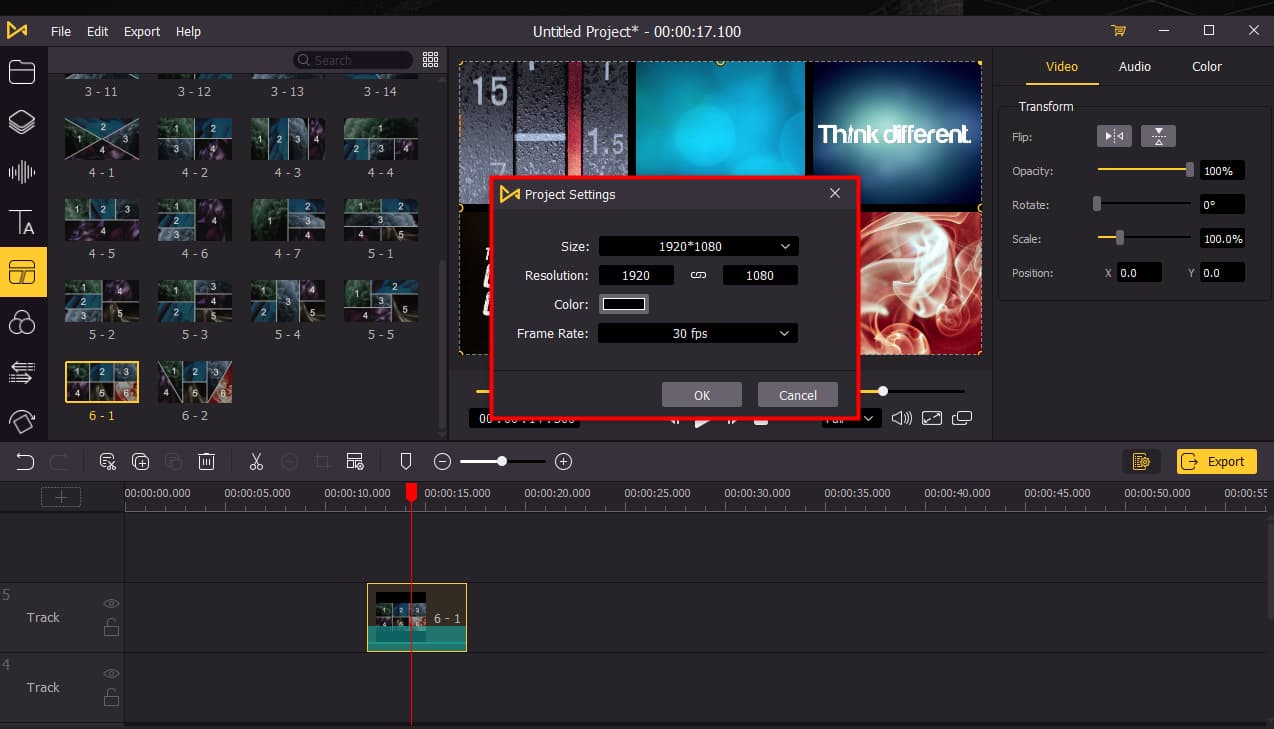 Before getting started, you'll need to go to File > Project Settings set up your project, including the resolution, background color and frame rate. When finish, click OK to save the settings.
Create A Video Collage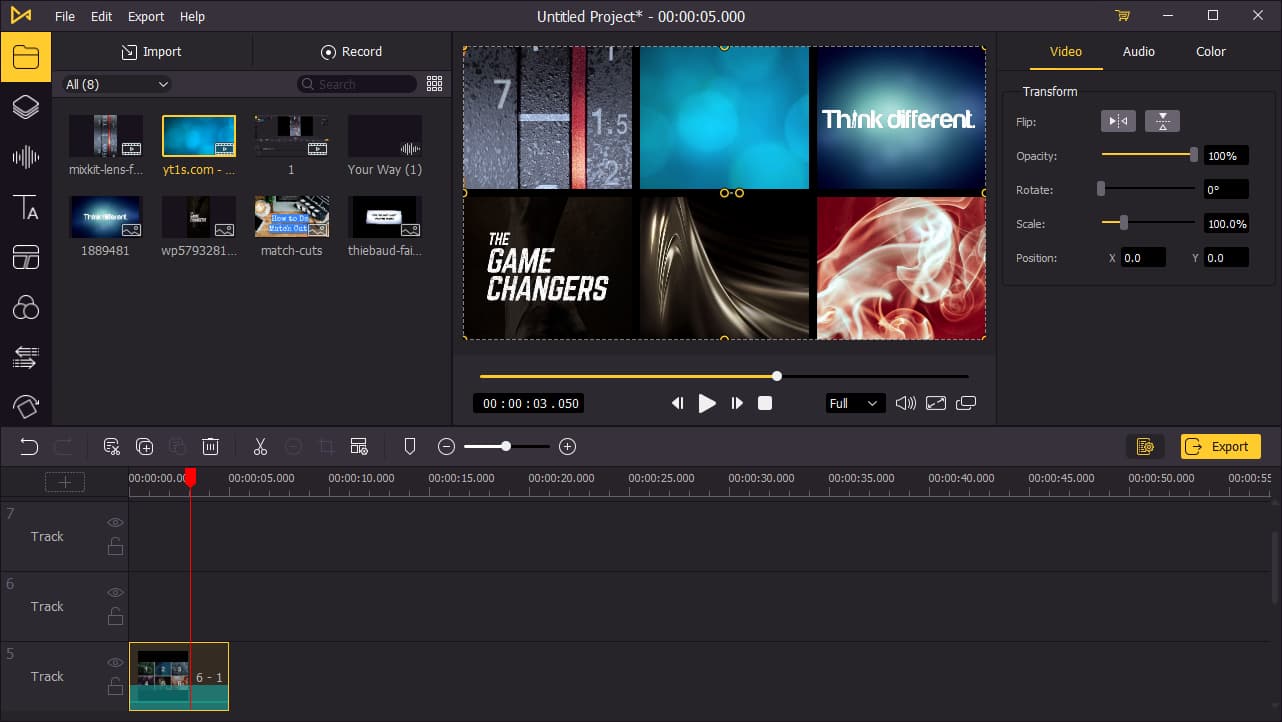 There're two ways to make a video collage in AceMovi: add media to the timeline or put them on a split screen. To add your media to the timeline, you can directly drag and drop them one by one. Or you can press Ctrl+A to select all the media files and drag them to the timeline. Then move the media files on different tracks and make sure that they start and end at the same time. Now what you need to do is to adjust the position and scale of each track to make sure that they can all appear on the screen.
The second way, go to Split Screen on the left menu and drag and drop a split screen pattern to the timeline. A new window will pop up, there you can directly drag and drop your media files into different split screen windows. Then click OK to finish.
Add Transitions in between Collages (Optional)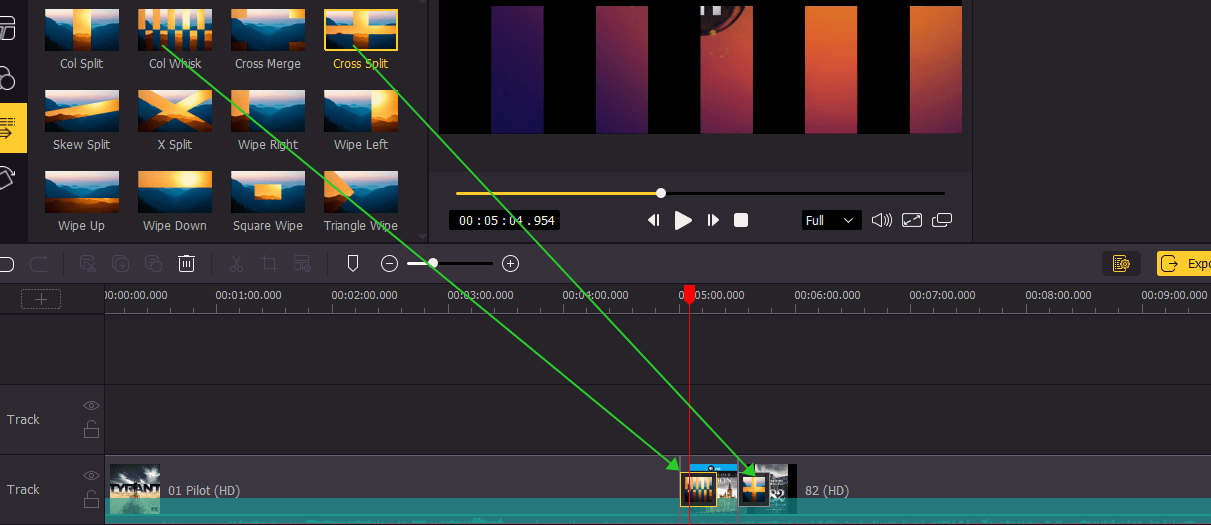 If you created several collages in a project, you may need to add transitions in between them to give it a smoother look. To add transitions, click on the

and then drag and drop a transition in between two collages. To edit the transition, go to the top right panel to change the duration and mode.
Export Video Collage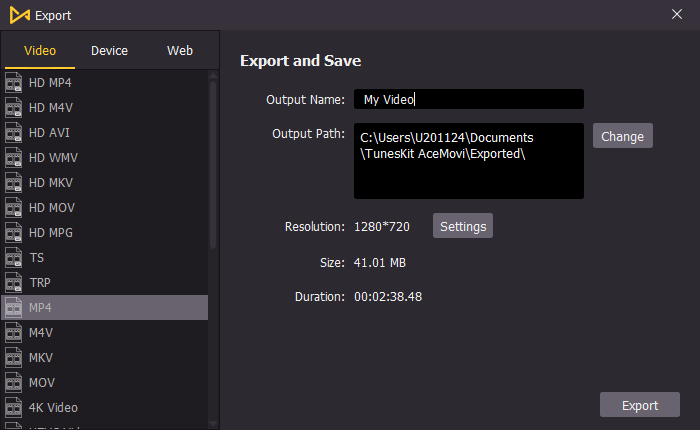 Once done editing your collage, click the Export button on the middle left and export your video. Click the Settings, you'll be able to choose the output parameters. And by clicking the Change button, you can change the output location.
How to Make A Video Collage on Instagram
Instagram is a great photo sharing platform, and you can make a collage within the app. There isn't a collage maker feature on Instagram, but here's the trick to create a collage with some tricks.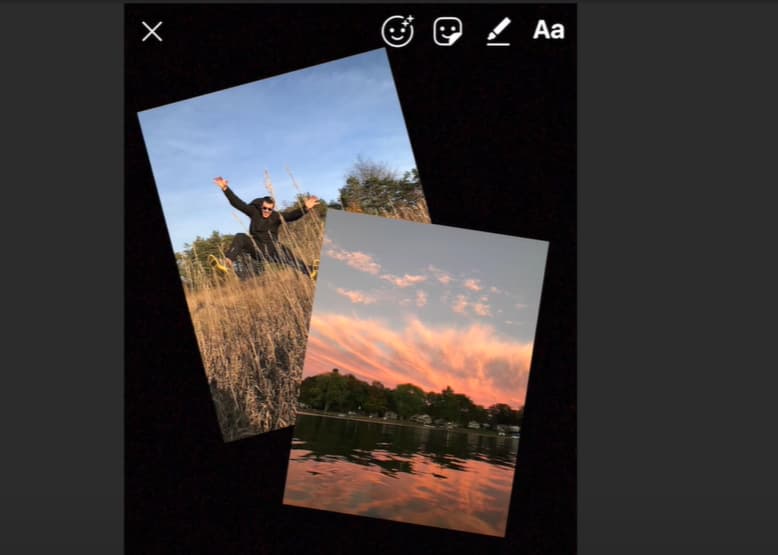 Step 1: Take a photo on Instagram for the background of your collage. You can take a solid color for the background or find one from the gallery of your phone.
Step 2: Go to the gallery on your phone and then copy the pictures you want to add to your collage.
Step 3: Go back to Instagram and tap Add Sticker in the bottom left corner. Then drag the photo onto the screen. Repeat the same steps several times to add more photos to the screen.
Step 4: When you finish adding photos, tap Add Story to create a collage and share it to the public.