As a content creator, you'll always want to make your content unique and worth admiring. You can't make your video perfect with a single click. Instead, you'll need to analyze the video after shooting it and need to make certain adjustments to it. To make small adjustments in your video, finding an appropriate video editing tool is a must.
Luckily, you'll find countless worthy video editors that claim to provide you with reliable services. However, only a few can live up to your expectations. YouCut Video Editor has been a massive addition to the video editing field for some time now.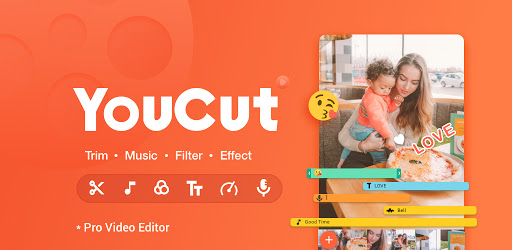 We'll review this editor today to tell you how good this editor can be for you. Let us get started.
Part 1. What is YouCut Video Editor?
If you're looking for an appropriate video editing tool, YouCut Video Editor for PC is not a bad option either. Apart from being pretty easy to use, this application comes with some splendid features to help you generate monumental content. The stand-out aspect of the YouCut app is that you won't see any watermark after editing the video.
Whether you want to cut your video or add some filters into it, YouCut is fully capable of serving your purpose. You can acquire its PC version as well as the mobile version. It was initially designed only for Mobile devices, but this editor's demand urged its inventors to launch the PC version.
Features
Video Trimmer or Cutter
If you've filmed your video in a hurry and after seeing it afterward, you realize some of its parts are unnecessary, you may need to cut those parts.
Luckily, YouCut Video Editor provides you with the opportunity to cut or crop your video in any manner you want. It only takes a few minutes to get your job done. Surprisingly, this video editor is extremely accurate in its execution, and you'd not face any issue using it.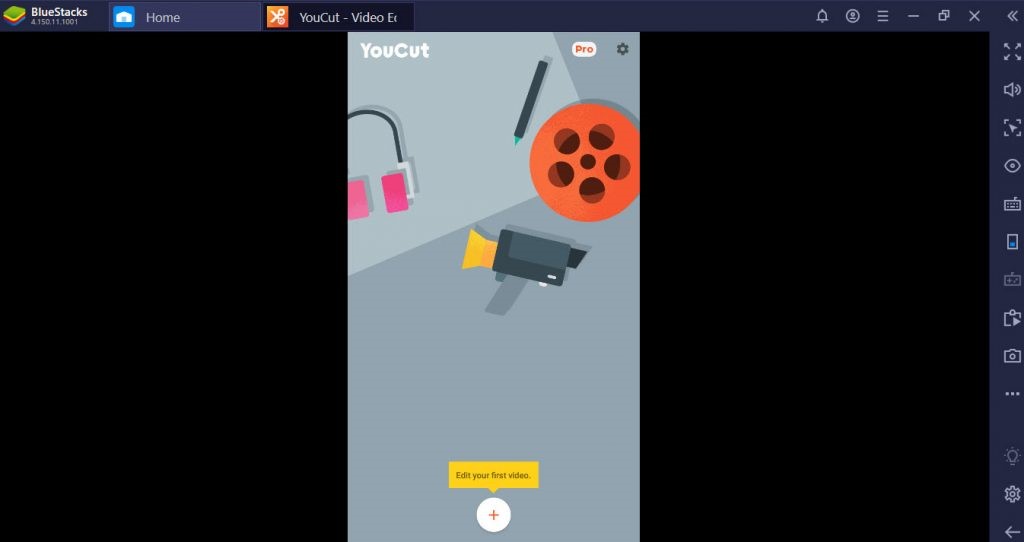 Merge the video files
Sometimes, you'd want to merge two different videos clips to make your content relevant and breathtaking.
In this regard, you'll need to select an editor that can serve your purpose. YouCut editor is pretty good at joining the two videos together with just one click.
Zero watermark
Generally, when you acquire the services of a free video editor, it leaves an unwanted watermark on your video, making your content useless. However, with the YouCut editing tool, the fear of a watermark being added to your video is null. It means you can edit your video without any watermark.
Video speed control
Content creating demands you to generate content that can attract the audience. It is why you'll need to highlight the specific moments of your video in a prolific manner. Luckily, using the YouCut editing tool, you've got the luxury to adjust the video's speed with minimal effort.
Video converter and compressor
If you want to change the file format of your video, the YouCut editor can get your job in no time. You can also compress your video without fearing losing resolution quality in the YouCut application.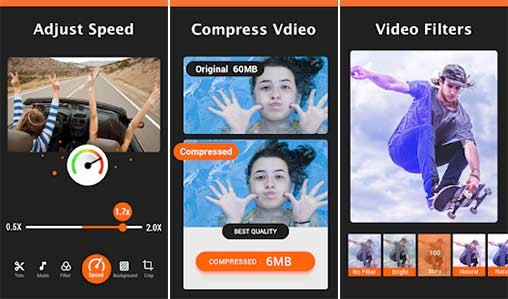 Share Video Online
After adjusting your video in YouCut editor, you can share it with your friends on many social media platforms, including Facebook, Instagram, YouTube, Vimeo, DailyMotion, etc.
User interface
Apart from the scintillating features of YouCut Video Editor, the simple and easy user interface is another thing to like about it. Unlike many other video editors, it doesn't come with a hectic user interface. Instead, even newbies won't find it tough to edit their content in this video editor.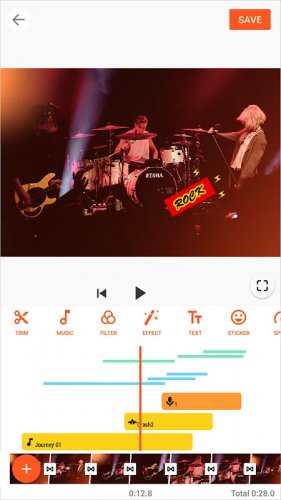 Pricing
Although YouCut provides you with all the important editing features, it still doesn't charge any penny in return. Instead, it is free to use for both mobile and computer users. You'll only need to install the application to start editing your favorite video files.
However, if you want to acquire its advanced and professional features, you must buy its premium.
Moreover, the free version also comes with ads. You can buy its subscription paying 3 USD to 13 USD to get rid of ads.
System Requirement
YouCut editing tool is compatible with multiple video file formats, including WMV, MPEG, MP4, AVI, FLV, etc. Moreover, Android, Mac, and Windows users can download and use this extraordinary video editing tool.
Part 2. Best Video Editor-TunesKit AceMovi
TunesKit AceMovi Video Editor has a simple interface with a lot of features, such as basic editing like recording, cutting, rotating, and so on, as well as advanced features like cool filters, animations, transitions, background music, text, and so on, to make your editing experience better and easier.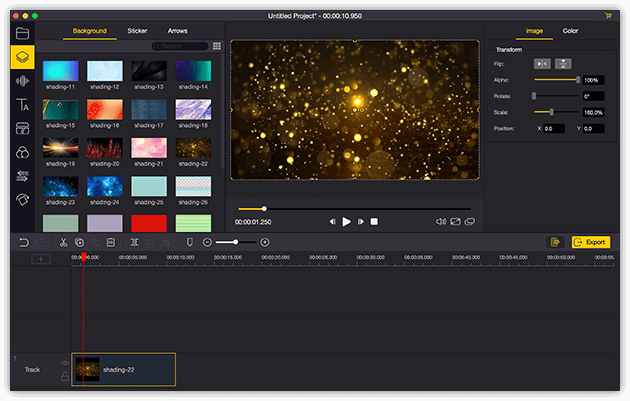 Pros:
Using the TunesKit AceMovi Video Editor, you can explore the fast video mode to make your video look prestigious
It allows you to preview your content before downloading it
You can crop or trim your video with minimal effort, making the video relevant
AceMovi Video Editor allows you to explore its sensational audio features
You can apply mouthwatering transitions to your video clips, making them look outrageous
Apart from other unbelievable features, the TunesKit AceMovi editing tool allows you to apply picture-in-effect to your content
It is pretty simple and easy to negotiate
The AceMovi Video Editor also provides you with gigantic text-adding options
Cons:
Could have more audio effect options
Part 3. Conclusion
If you're a new content creator and want to edit your videos, YouCut Video Editor for Windows is a great idea to have up in your sleeves. Using this tool, you can explore many different ways to generate exciting and flawless content.
Like other video editors, this editor also holds some loopholes that can make you disappointed. It is why the TunesKit AceMovi Video Editor can be an ideal alternative tool for you. It has got all the attributes of being a professional and advanced video editor. It doesn't interrupt the editing process in between. Instead, you can edit your video in a few clicks.