Rapidly evolving features in smartphone cameras respond to a demand for novelty and individuality in today's society. People are increasingly searching for creative methods to display their pictures and videos. If you want to express your joy and pleasure with people after a birthday/dinner/garden party or an exciting vacation, the newest and most popular method is to display a collection of pictures and videos in the form of a mood board.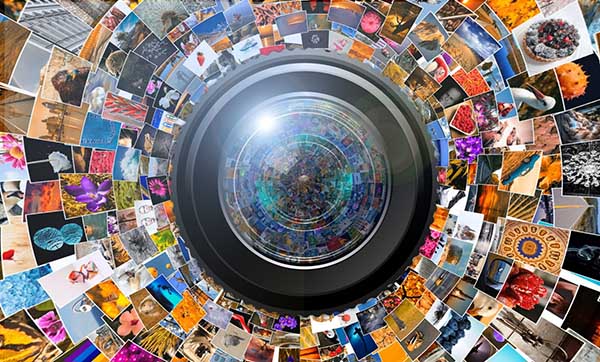 This post selects the best 7 online video collage maker solutions for personal picture and video editing, online websites, while some can be downloaded for PC, iOS Apps, and Android APKs. Choose your favorite photos and videos to make a stunning short video collage or video grid.
Seven Best Online Video Collage Makers
1. Fotojet
After signing up and clicking "Collage", you may select between a grid and an illustrated design as your backdrop. Only premium account users have access to the templates denoted with a crown in this video collage maker online.
Then you may resize and alter the colors of the picture frames. You may also change the box spacing and roundness, as well as the aspect ratio of your canvas. Then, click "Add Photo" to add your own images to the template.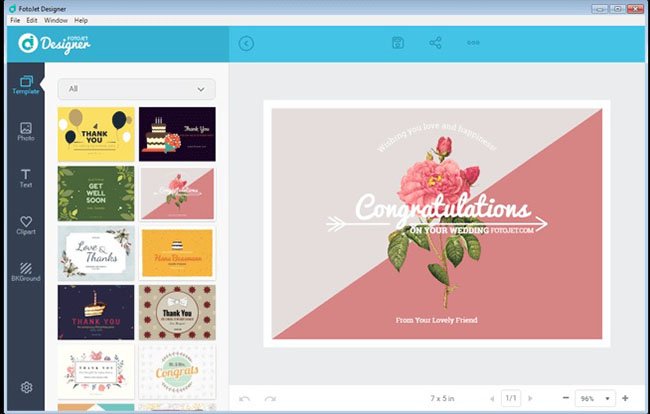 Pros:
Various editing tools
Simple sharing and printing
There are a lot of free pictures
2. Fotor
To begin, click "Sign in" to establish a new account or connect with your social network account to preserve your work as you go between tools. Then you may import your pictures and create your own artwork by selecting between traditional collage or wacky collage.
When selecting a template from this platform, keep in mind that those with a diamond symbol are exclusively accessible to premium account members. When you import photographs, the gaps in your selected template will be filled with the uploaded images.
Pros:
Various options for exported formats
It is possible to choose aspect ratios
Elegantly crafted templates
3. Canva
After logging in with your Facebook or Google account, you will see a list of project options, including social media graphics, book covers, and presentations. It includes a variety of social networking banner templates. If you do not need anything too sophisticated, the basic free online video collage maker bundle will suffice.
You may use your own photographs or images from Canva's collection of free images. You may also use its library to choose appropriate components and backgrounds for your college.
When you are finished, you may save your college as a printable PDF, PNG, or JPG file, or you can make it public for others to use.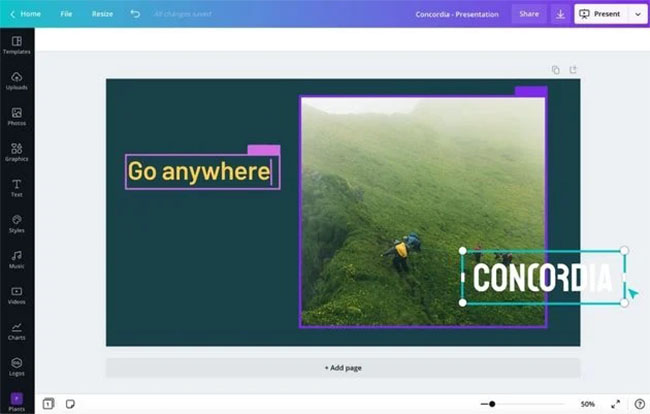 Pros:
A great number of free collage templates
A fantastic selection of social media templates
Upload pictures from your social network accounts
Cons:
You cannot choose the output resolution
4. Adobe Spark
The UI of this free photo collage creator is simple. With a large variety of distinct templates intended for diverse purposes, this online tool will undoubtedly meet the majority of your needs.
Before you import your pictures, you must choose a genre for your project, which may be an Instagram story, an Instagram post, a Facebook cover, a photo collage, a presentation, or a slideshow. Before you import pictures, you must also choose the size of your collage.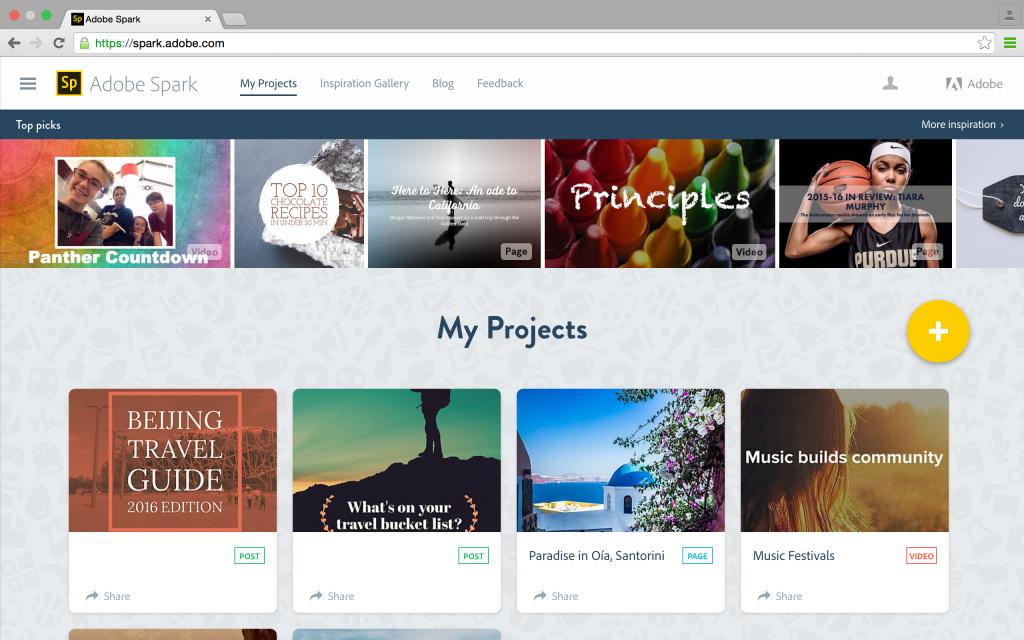 Pros:
A great number of beautiful templates
Various themes were created for social networking and other uses
Select the size and output
5. Kizoa
This Kizoa collage creator on the web is really very tough to use. However, if you do not mind, you will find it helpful owing to its large collection of both static and animated templates for a variety of events.
You may modify the templates given by this online collage creator or design your own from start. After that, you may customize your artwork by adding pictures, GIFs, movies, and even stickers.
After that, you may select to save your work as a JPG or a movie. If you select to export as a JPG, you may optionally choose the resolution. When it comes to video, you have the option of exporting it in a variety of formats such as MP4, AVI, MOV, GIF, DVD, and so on.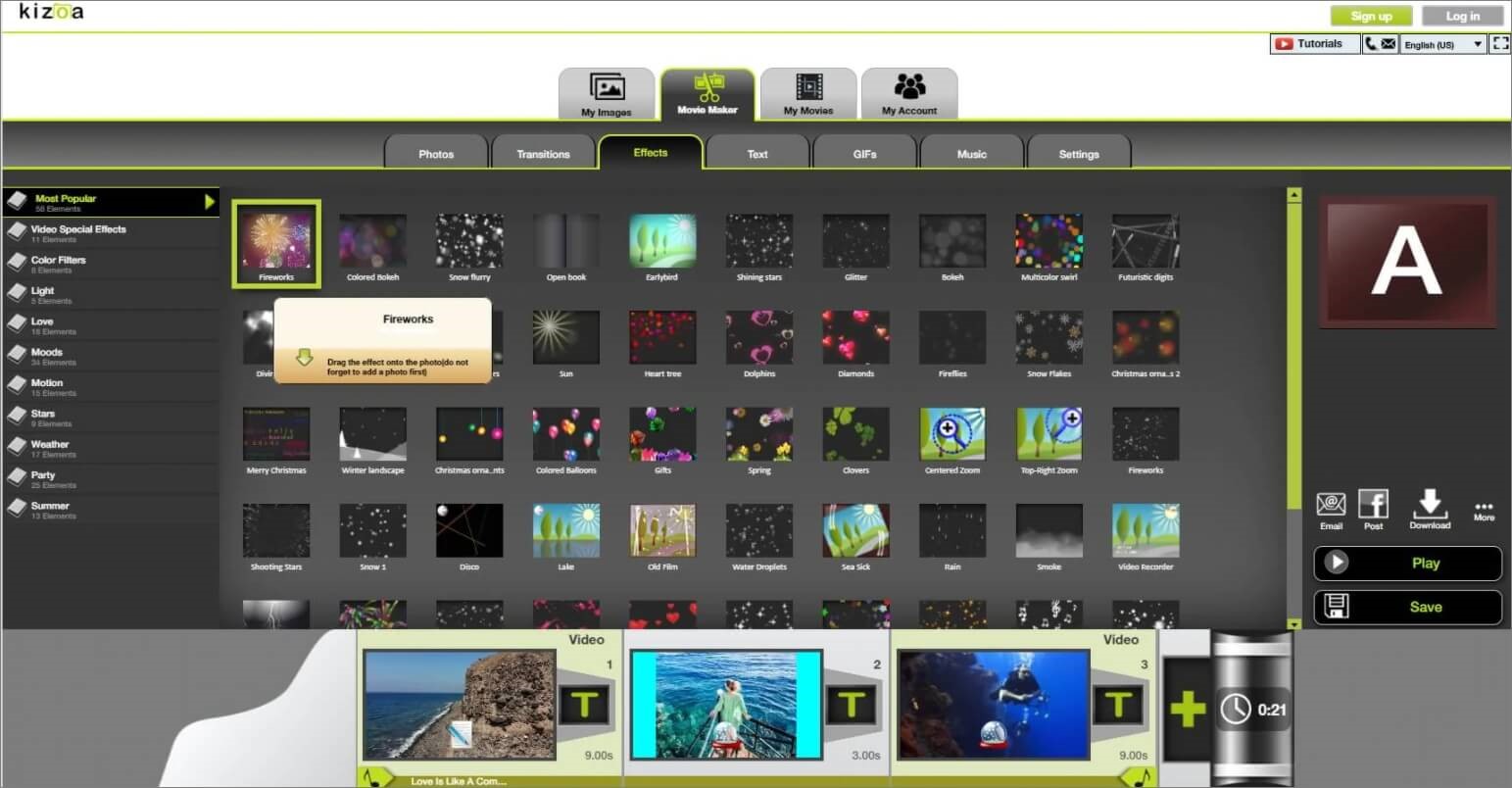 Pros:
A huge amount of static and animated templates
There is no need to register
Various output options
Cons:
The UI is a little difficult to use
6. BeFunky
This free photo and video collage maker online works nicely, and there is no need to register to utilize its basic features. Because there are not many templates or designs in its collection, you will need to subscribe to its Plus account if you want additional options.
There are not many creative designs on this site, but there are plenty of themes geared toward social networking platforms like Facebook and Tumblr. If that is what you are searching for, then this online collage creator is a must-have.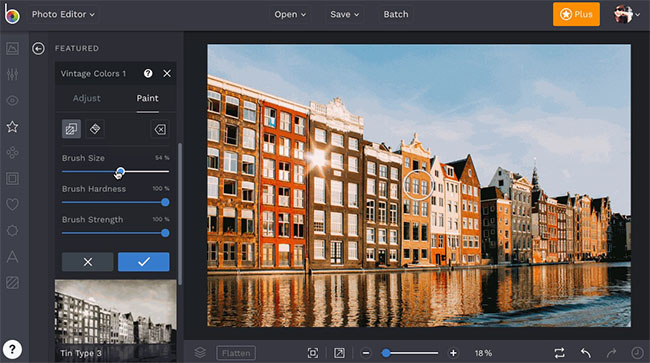 Pros:
There is no need to register.
Social media templates that are tailored to your needs
Share it on social media or save it to Dropbox or Google Drive.
Cons:
There are not a lot of templates available (both free and premium)
You are unable to choose an output format or resolution.
7. PiZap
This online photo video collage maker uses a Flash interface, and you must first install a valid version of Adobe Flash before you can use it. Despite the fact that it claims to have an HTML interface, it is still in beta. However, with the variety of themes, pictures, and fonts available, this is not much of a disadvantage.
You will see that the whole interface is surrounded by advertisements, and you are extremely inclined to click on these advertisements owing to their design and placement. To prevent this, you must upgrade to the pro version. You may also enjoy a larger variety of fonts, pictures, and layouts with the pro edition.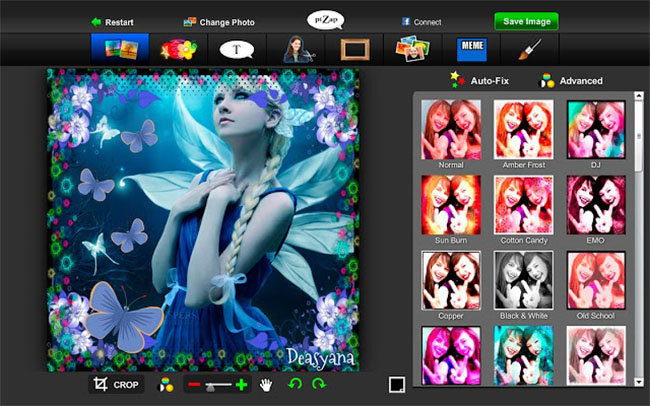 Pros:
Registration is not required
Various templates, such as Facebook banner templates and so on
Cons:
Adobe Flash version is required
There are too many advertisements
TunesKit AceMovi - best alternative to video collage makers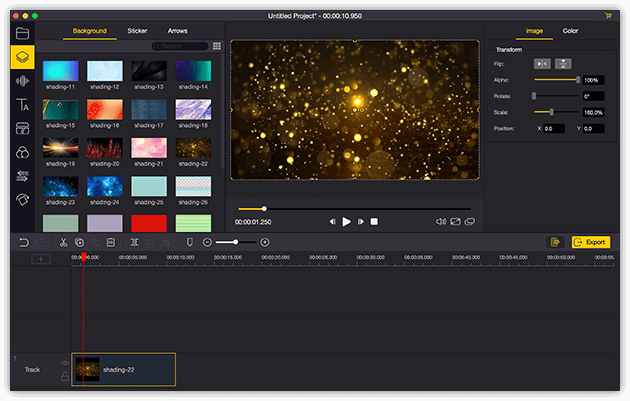 AceMovi Video Editor is a kind of software that combines an editing tool with a screen recorder. You may either record video from your screen or import it and then edit it as you see fit. The primary view includes a timeline at the bottom and a preview window near the top. This is very standard for video editing software and will be known to most people. You may reorder clips on the timeline and preview them in the window. You may apply transitions, add audio to tracks, and make other changes throughout the timeline.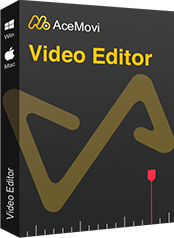 TunesKit AceMovi Video Editor
Security Verified. 5,481,347 people have downloaded it.
Easy-to-use and concise interface
Record the screen and edit the video
You can cut, join, trim, and rotate the video as you like
A comprehensive video editor that can make advanced editing
Final verdict
TunesKit AceMovi Video Editor is one of the best video editing suites on the market today that can easily triumph over any online video collage maker. For starters, it supports every major video format as well as the majority of smaller ones. This means you can utilize a wide range of inputs and outputs without being constrained by your program. You also receive a wide range of video effects.
Transitions, animations, text overlays, and other effects may be used to give your movies a really professional look. You may splice movies together, create a split-screen display, or add additional audio overdubs. You will also have lots of additional videos to work with if you have a large collection of stock footage.