A voice looper is a tool that creates loops of a song. The idea is to use the same melody or the same lyrics over and over again to generate a soothing, monotonous sound. Such a voice looping tool can be used in the office or home to keep you company with your music. It allows you to practice your singing skills by singing along with your favorite songs. If you want to find the tool to loop a voice memo and make the vocal units be altered and repeatedly played. This post will be of help, and here are the seven best voice loopers you can use today for personal and commercial purposes.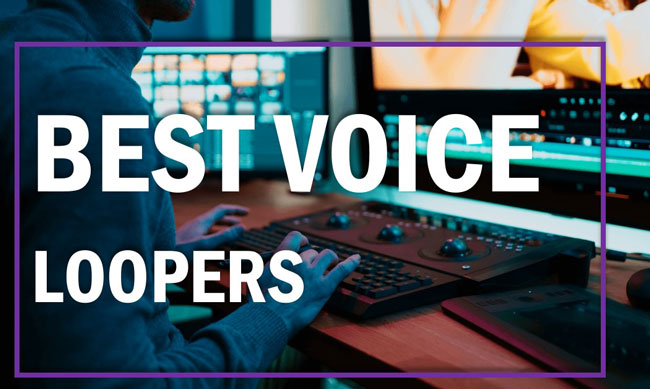 TunesKit AceMovi
As an audio and video editor with features that you often find in an expensive video editing suite, TunesKit AceMovi's affordability, customer support, and features make it an excellent choice. Another plus point of AceMovi is that you can create wonders for your multiple voice-looping projects in a few simple steps.
With TunesKit, you can easily apply a looping mechanism and then choose to edit, trim, cut, or combine audio files with no hiccups.
On top of that, it's accessible to change the audio file format, compress it, convert the bit rate, and adjust the playback speed. Indeed, the benefits you enjoy from the options available are based on how well you can use them.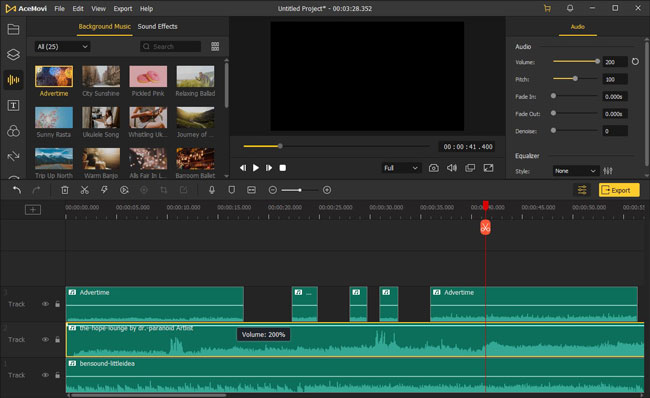 AceMovi Voice Looper
Loop batch audio files
Audio equazlier
Sync beat and tone
All popular audio formats supported
Fine-tune bitrate up to 320 Kbps
Vast licensed music library
Extract and edit video audio
Ableton Live
Want to know how to loop a voice memo by a professional tool? Ableton Live is a popular looping voice program out in the market that can solve the problem. It features many features usable for studio recordings and live performances.
The outstanding feature of the software is the interface, making it easy for anyone to create loops in a few selections. The tool also offers powerful MIDI integration with complete control over the parameters of loops and sounds. The software further has an exclusive collection of drum and instrument tracks, which you can use in the loop as needed.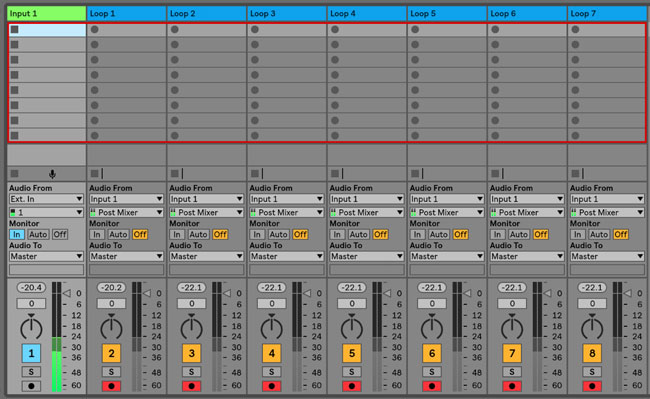 Pros:

Clean editing interface
Sound waveform
Multiple tracks
Various input channels
High sound quality
Cons:

No mobile phone version support
Applied to top-notch monitor
AudioKit L7
AudioKit L7 is a powerful voice looper app with which anyone can create music on the go. As it uses the AUV platform, it features an excellent interface that is straightforward with exceptional sound quality.
Whether you are using it for advanced tasks or for an easy audio editing project like increasing the volume, it has something to offer for everyone.
The tool's flexibility helps one generate complex audio memo loops on iPhone and iPad without any challenge. The software is an open-source program and is available for free for everyone.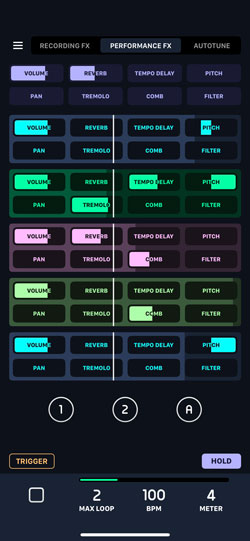 Pros:

Push and live looping
Up to 16 tracks
Reverse and reverb
High/low pass filter
Cons:

Possible bugs to fail recording
Gauss Field Looper
Gauss Field Looper is a feature-rich voice loop app providing an excellent platform for making loops from soundtracks. The simple and intuitive interface is what makes it easy for a beginner to use the software.
Gauss tool has one-shots, loops, synths, pads, basses, drums, percussion, and effects. So even if you like to use looping for personal use, the Gauss Field Looper is perfect for creating beats and loops that will only enhance the audio experience. You can download it on both iPhone and Android phones.

Pros:

Record a new audio clip
Warble and inertia
Flexible wheels
Audio units sync
Cons:

Irritatingly small user interface
Looperator
Try to figure out how to loop voice memos on iPhone? Looperator voice looper program is an easy-to-master yet powerful tool that one can download to create a loop using soundtracks, voice, and beats. The features available in the software make it brilliant for generating creative music that one intends to use for any project.
Users can edit loops or produce new ones in a few simple clicks. The built-in audio effects make it cool to enhance a loop file for that added flavor.
Besides that, the real-time results, audio quantization, real-time tweaking, and integration into the DAW environment make it profitable for anyone who likes to create loops.
Pros:

Balance chaos
Dry and wet modes changer
MIDI integration
A library of filters
Cons:

You cannot use the plug-in without payment
Looperverse
If you need the best voice looper software to loop vocals, consider Looperverse. The beautifully crafted interface mesmerizes users and helps loop and mix music with a breeze.
Additionally, with over 100 instruments and sounds built-in, you can quickly start a project without any hassle. The best feature of the program is its ability to allow you to experiment with the available sounds and instruments to find and create new loops.
It offers unlimited track counts, import samples for creating custom loops, loop recording with a maximum of 24 tracks, and overdubbing for layered sounds.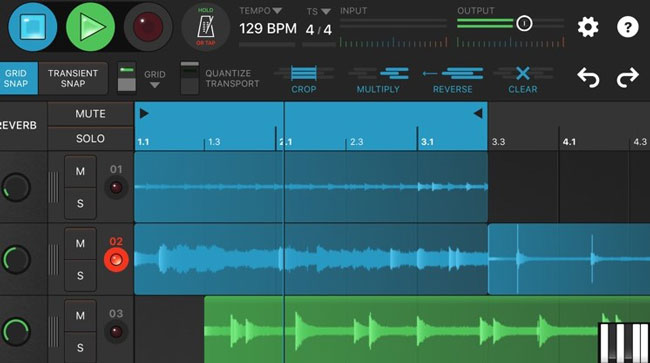 Pros:

Looper voice recorder
Reverse and split audio
MIDI learn support
Stem export fro DAWs
Pro waveform rendering
Cons:

It crahes when load anything from the AudioCopy application
Clideo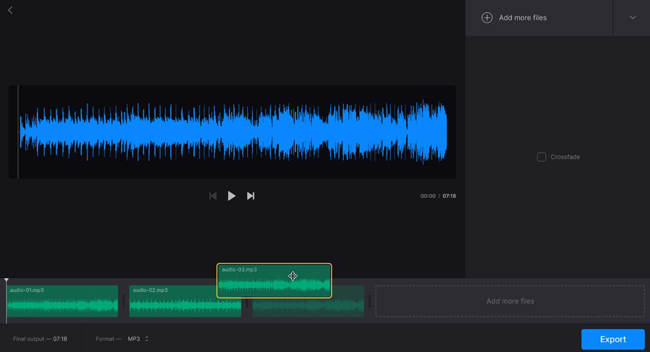 Want to loop your voice online? If you do not want to download software and want an online solution for voice looping, Clideo is the answer. The voice loop online tool is the leader in this segment, providing the quickest solution for those who like to create loops on the go.
The straightforward interface allows you to loop batch audio clips in simple steps. For example, you can choose a single file or multiple files to create a loop and adjust the track length before saving the file into the preferred output file format.
Pros:

Web-based interface
Loop multiple voice files
Convert audio format
Download quickly
Cons:

You should buy it for exporting without watermark
Conclusion
With the right voice looper by your side, you can loop out a single file or multiple audio files, as well as add additional instruments and sounds, merge them into a single file, and edit them before saving the file.
The advantages you reap depend on your chosen tool and how well it will help your preferred use. Therefore, try the tools today and pick the one that best fits your requirement.