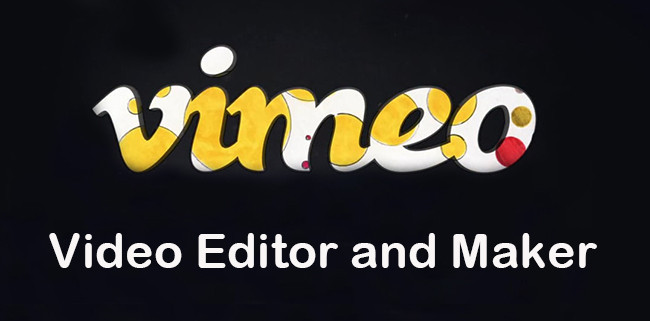 Vimeo is a video platform where you can upload, watch, and share videos. It is essential to own the best Vimeo video editor to create a professional video. It is with the editing software that you can change a video according to the requirement. For instance, you can alter the brightness, use filters, change the background, add soundtracks, and more.
Today, we shall discuss 16 best video makers that help create professional videos for Vimeo.
Part 1. 7 Best Vimeo Video Editing Software on Desktop
#1. TunesKit AceMovi (Windows & Mac)
The AceMovi is the best Vimeo video editor for it comes with a plethora of editing options, features, and more. You can create amazing videos with ease and upload them to Vimeo from the software. The user interface is simple, and even a beginner can edit videos without any hassle. It supports all multimedia file formats, and you can save a file to run on a computer or mobile device.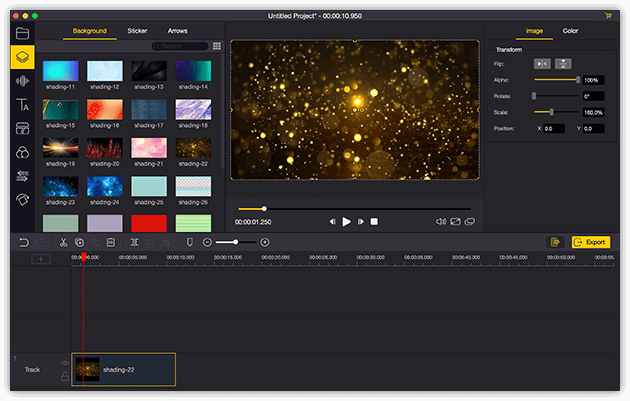 Pros:
High-end features
Multiple media format support
Industry-standard
See More: How to Edit Videos with TunesKit AceMovi
#2. Cyberlink PowerDirector (Windows)
With an unlimited timeline offered by PowerDirector, you can edit your video in several ways that you can think of! Cyberlink updates the software by adding new elements, which makes it easy to create your Vimeo video. You can also learn the advanced editing features built-into the software.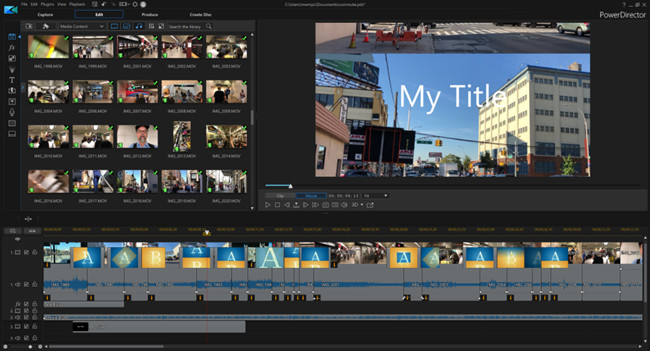 Pros:
Simple to operate
Has all the video editing features
You can get a very high quality for the output
Cons:
Lacks support for MOV format
You must invest time to learn
You cannot operate on Mac
#3. MAGIX Movie Edit Pro (Windows)
The reason MAGIX made it to the list of the best video editor for Vimeo is because of the unique feature of editing in the timeline. It is an object-based editing software and can use the 200 tracks that the program offers to edit a video. You can further use proxy editing to create lower resolution video during the editing process. You can complete editing within a short period.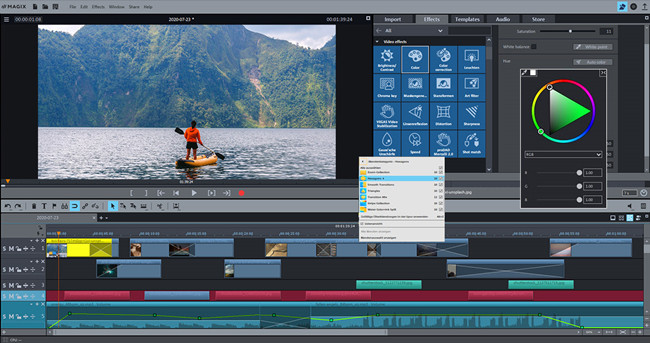 Pros:
Reads any multimedia file
Object-based editing
Has 200 editing tracks
Cons:
Downloading the effects in library is tedious
Multiple editing tracks causes confusion during editing
#4. Wondershare Filmora (Windows & Mac)
The Filmora is the best Vimeo video editor accessible on Windows and Mac devices. The robust construction of features and interface make it user-friendly in editing videos for Vimeo. It covers several advanced features, which are suitable for those who are on a budget and have little professional editing experience.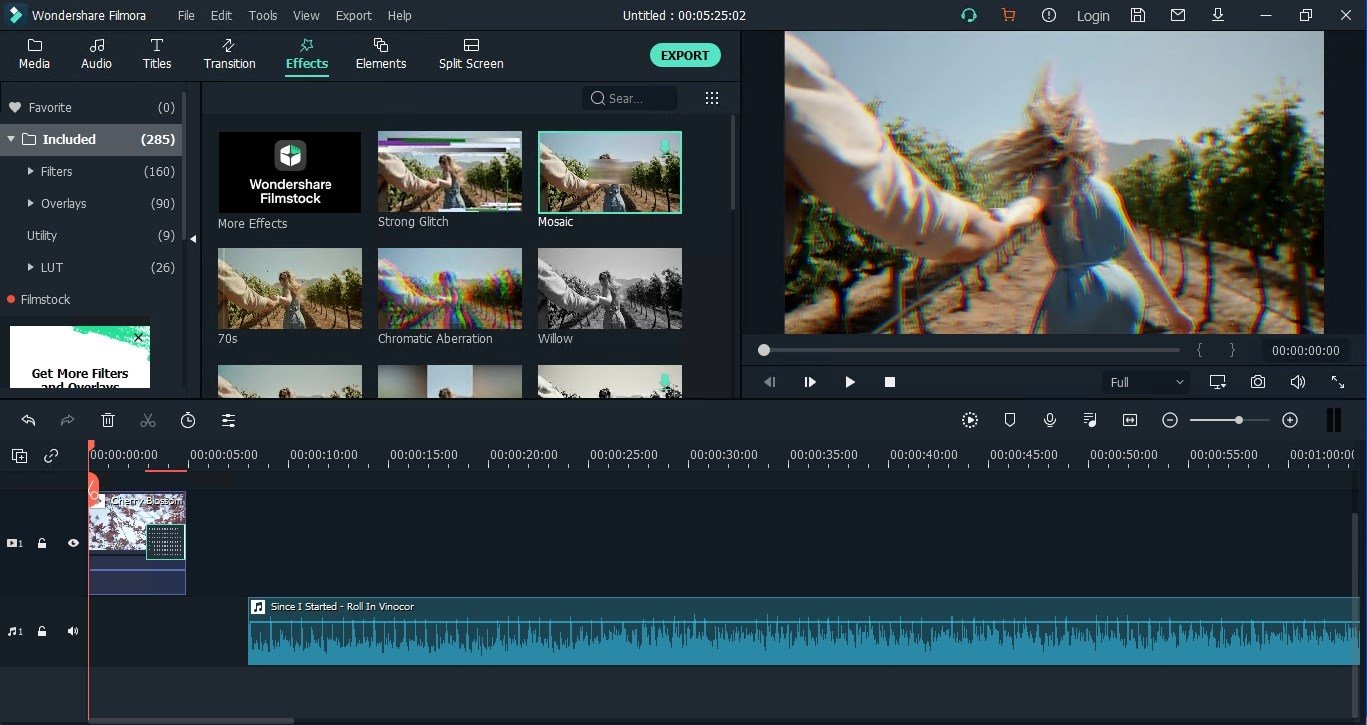 Pros:
100 audio and video editing tracks
Numerous filters, transitions, overlays, and effects
Supports 4K videos
Cons:
Free version displays watermark
Downloading the online content is slow
#5. Lightworks (Windows, Mac & Linux)
You can use the non-linear Vimeo video maker to create videos on Windows, Mac, and Linux. The professional features present in it help in creating high-quality videos. You can use the video creative package to create a full-length video and stand out from the rest of the crowd. You can even upload 4K videos and edit them without losing quality.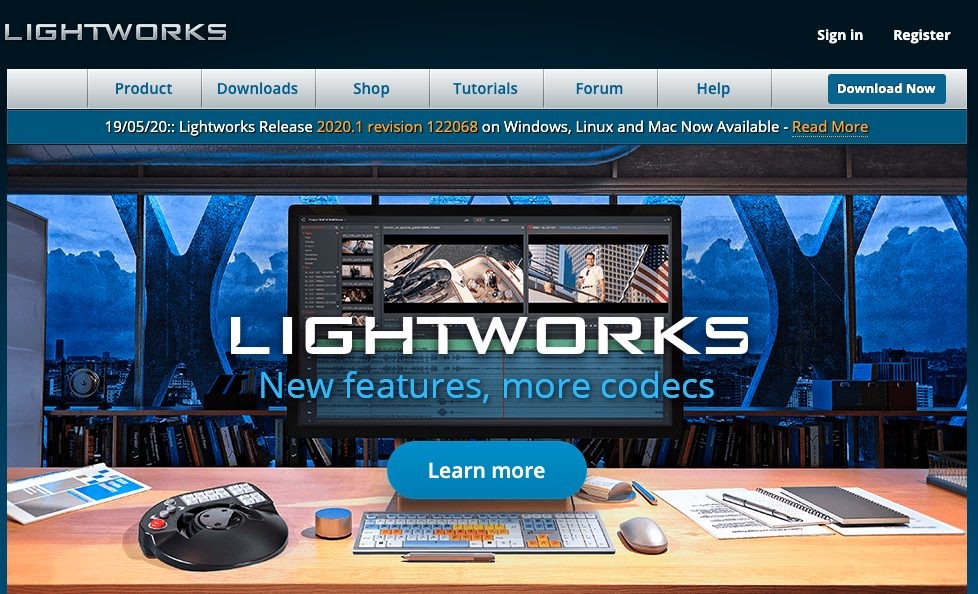 Pros:
Suitable for professionals and experts
Royalty-free audio and video stock
Supports 4K videos without any hassle
Cons:
Free version has restrictions to save the file
Professional plans are expensive
#6. VideoPad (Windows & Mac)
VideoPad is another Vimeo video maker, allowing you to create wonderful videos. It has all the basic editing features along with the storyboard and timeline. It gives you a few advanced tools, but you do not have many to move forward with the editing. However, you have the video stabilization features, which helps you attend to shaky videos.
Pros:
Unlimited video and audio editing
Supports high-quality videos along with 4K videos
Cons:
No templates and themes
Poor user interface
#7. Adobe Premiere Elements
Adobe Premiere Elements helps Vimeo create a video. Although the workflow is complex, you will have a professional video at the end of the project. You can use the three different modes available to edit your videos. The software is a simple version of the sophisticated Adobe Premiere.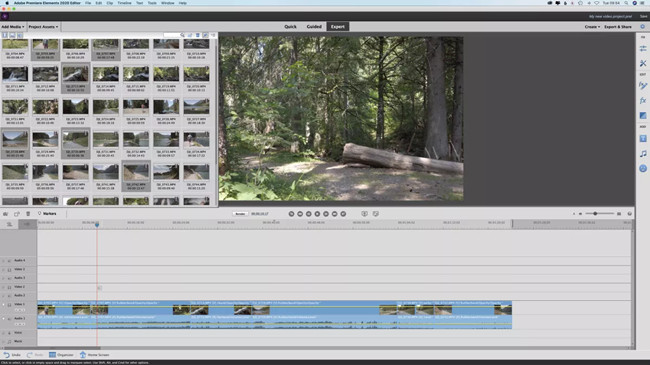 Pros:
Multiple methods available to learn to edit videos
Cons:
Fewer sharing options
Difficult workflow setup
Part 2. 5 Best Vimeo Video Editing Tools Online
#1. FlexClip
The rich features and the editing tools provided by FlexClip makes it into the top ten list of the video editing software for Vimeo. The tool is free to use and even a beginner can use it without any hassle. As it is on online editing tool, you can operate it using any web browser. You can edit like a professional and save the videos to the cloud.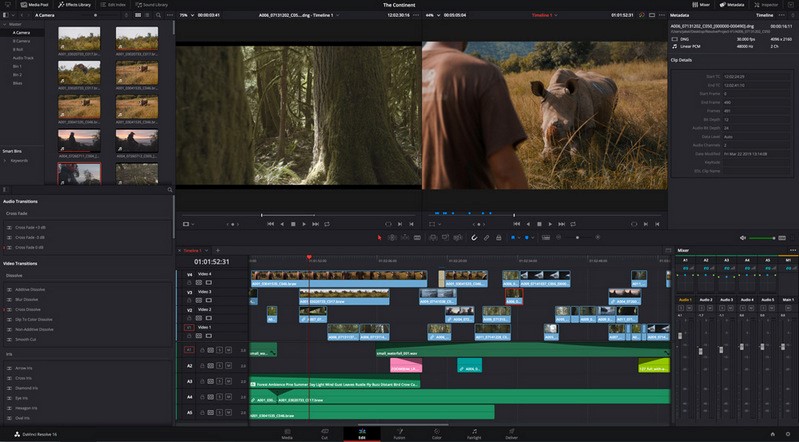 Pros:
Free to use and operates on a web browser
Numerous customizable templates
Cons:
Limitations due to web-based editing
Offers only the basic editing features
#2. Clipchamp
Clipchamp helps Vimeo create a video. It is an online web-based video editing tool for Vimeo with a user-friendly interface. You have the timeline available for a better editing opportunity. You can create amazing videos for Vimeo within a few clicks. It has everything that you would require to edit a video.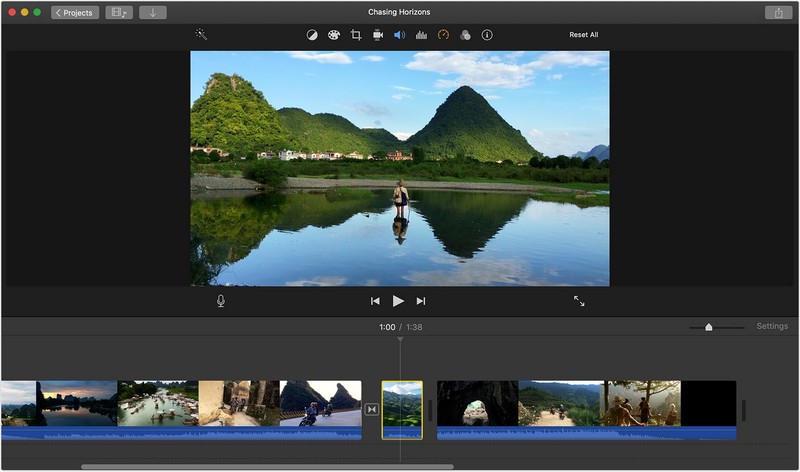 Pros:
Vast media library
Customizable and ready-to-use templates
Cons:
Free version has limitations
Download of video is very slow
#3. Biteable
Biteable makes it to the best Vimeo video editor list due to its simple construction with powerful functions. You can use it to create a video in three steps. First, create a new project, upload your own footage and edit your video. You can also trim, crop, and merge your video, or add image, sound and text to the video, create a video montage or remove audio from video, etc.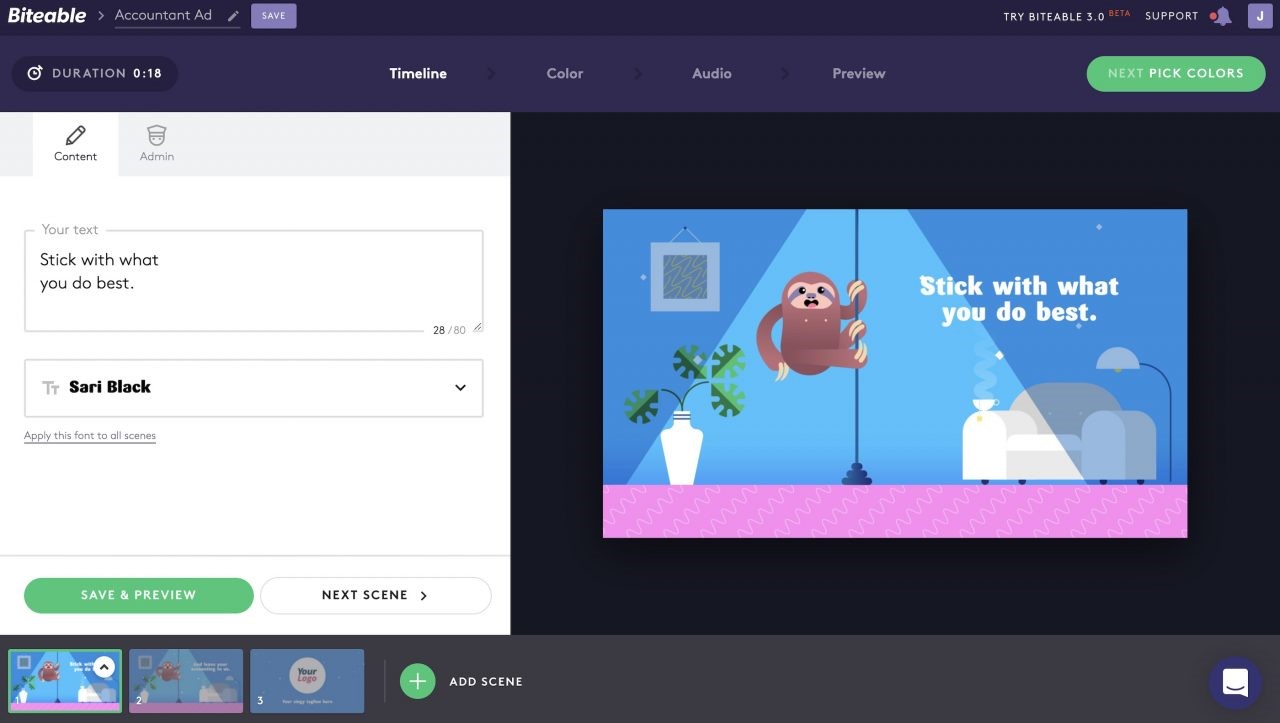 Pros:
Straightforward interface
Cons:
The free version has limitations
You need to sign up before using it
Part 3. 5 Best Vimeo Video Editing Apps for Mobile
#1. Adobe Premiere Rush (Android & iOS)
Adobe Premiere Rush is available for Android, iOS, and Mac, Windows systems as well. It is a timeline-based video editor, allowing you to create a Vimeo video in a few minutes. You can upload three videos using the free version and upload a maximum of 2GB to the cloud. It is suitable for creating videos that are 30 seconds or less.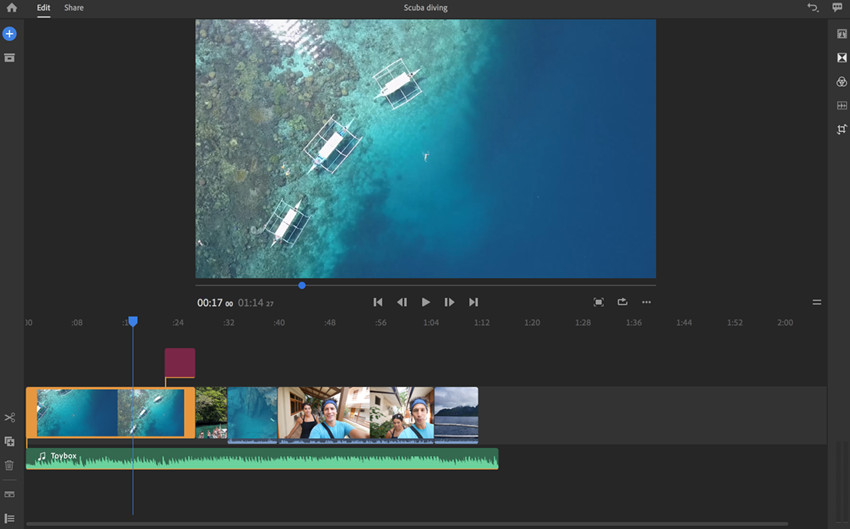 Pros:
Suitable for short videos
Access content from any device
Cons:
Only 2GB of cloud storage available
No customizable templates available
#2. Magisto (Android & iOS)
Magisto is a mobile Vimeo video maker. You can edit videos on Android and iPhone on-the-go. It has all the features that allow you to edit even after you have created a video. You can choose different in-app purchases based on the requirement.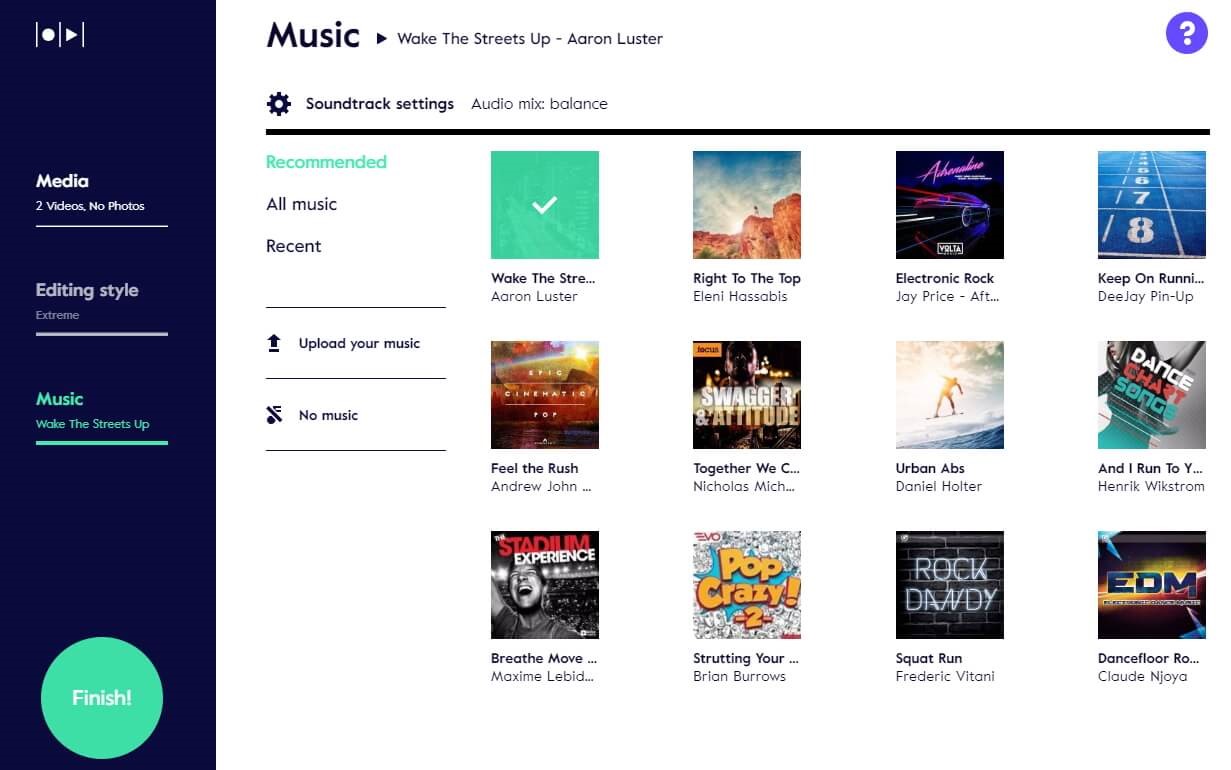 Pros:
Quick to edit videos
Has all the editing tools
Suitable for beginners
Cons:
Lengthy videos editing require a license
You cannot store videos to cloud
#3. VivaVideo (Android & iOS)
VivaVideo runs on both Android and iOS smartphones. You can use the editing app to shoot videos and then edit with ease. You can direct in portrait or landscape mode and add filters, transitions, music, stickers, and more. You can upload the video to other sites apart from Vimeo.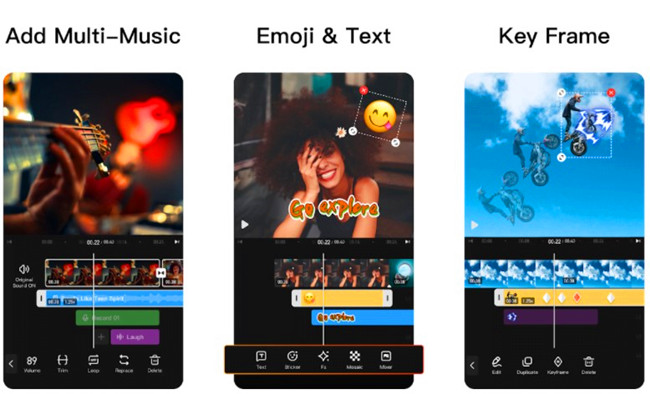 Pros:
Free features to edit videos
Rich editing tools
Elegant interface
Cons:
3-day trial feels short
You cannot buy the app outright
#4. Video Star (iOS)
The app is available only for iOS. It helps create music videos. It functions on all iOS devices and has all the editing tools to build your final musical video. The in-app purchases provide you the chance to pick the features according to need.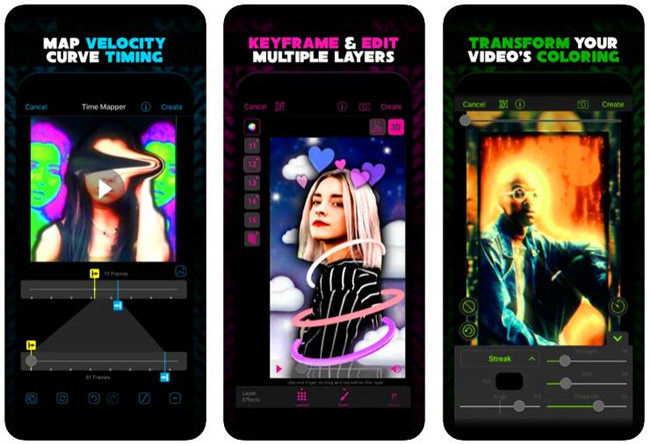 Pros:
Suitable for creating music videos
Functions on all iOS devices
Cons:
No Android version
In-app purchases are expensive
#5. Quik (Android & iOS)
Quik is another Vimeo video maker app functional on both Android and iOS devices. Developed by GoPro, the software is helpful in editing videos captured from action cameras. Nonetheless, you can edit videos using the app and save them to the required file format. You can further alter the speed of the video, which you will find in the GoPro camera.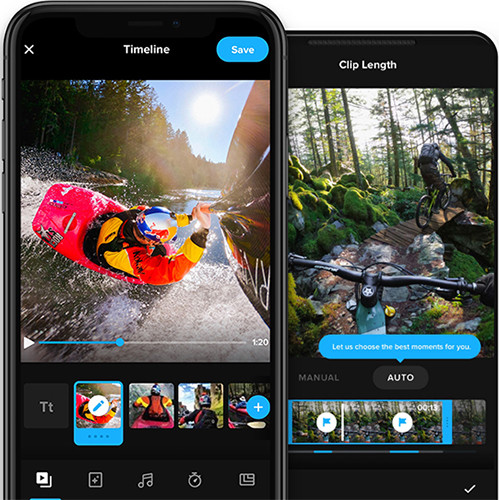 Cons:
Lack some advanced editing tools
Suitable for action camera
Part 4. How to Use Vimeo's Built-in Video Maker?
An alternative to the 15 best Vimeo video editor applications discussed here is the built-in video maker in Vimeo. You can also use it to create video for Vimeo if you like. Download Vimeo on your phone or use the desktop version and follow the steps.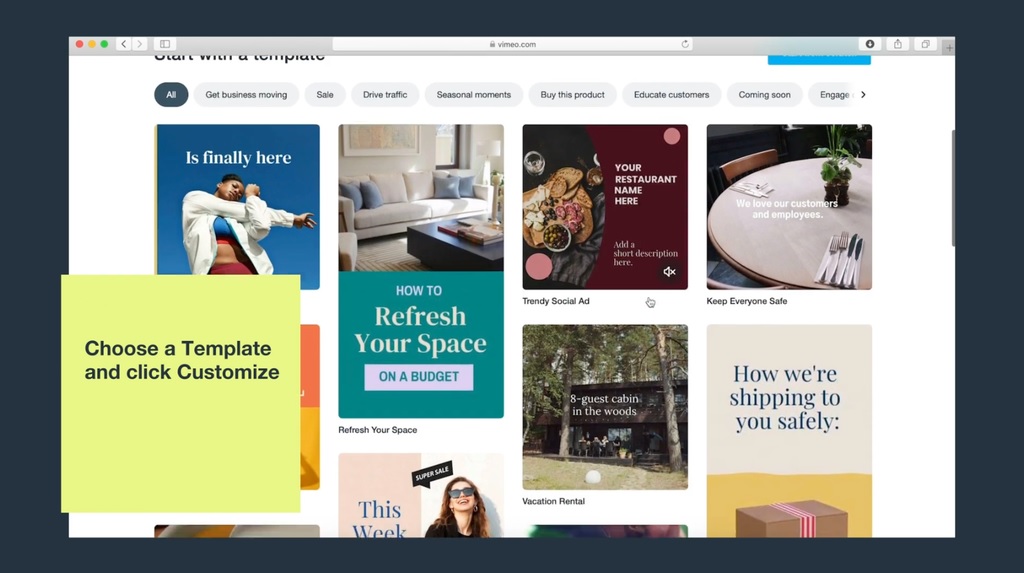 Step 1: Launch the app and type the category you want to for which you like to create a video in the search bar. Select a template from the massive collection.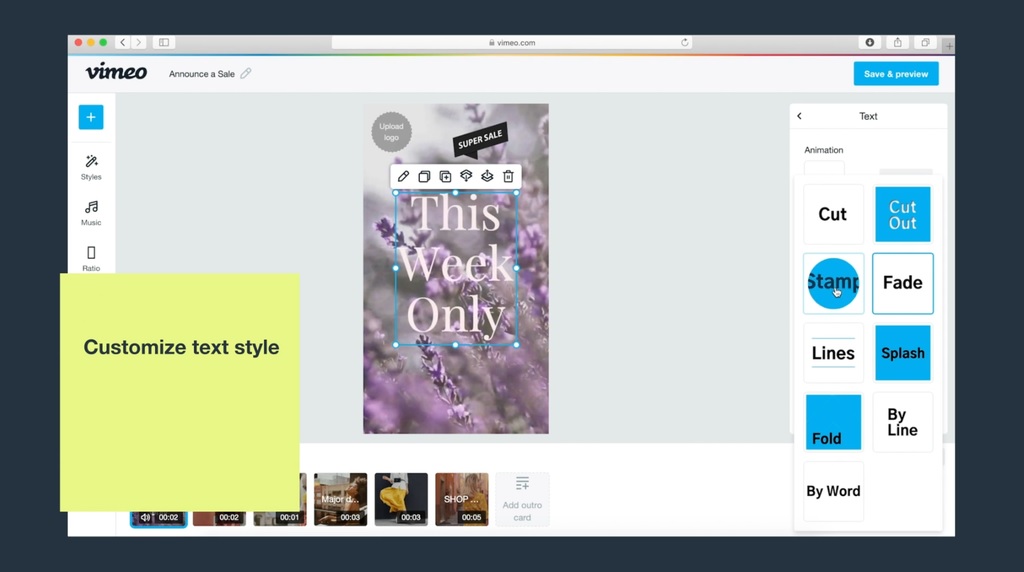 Step 2: You can start customizing the template according to your taste. You can change colors, text, sticker overlays, and more.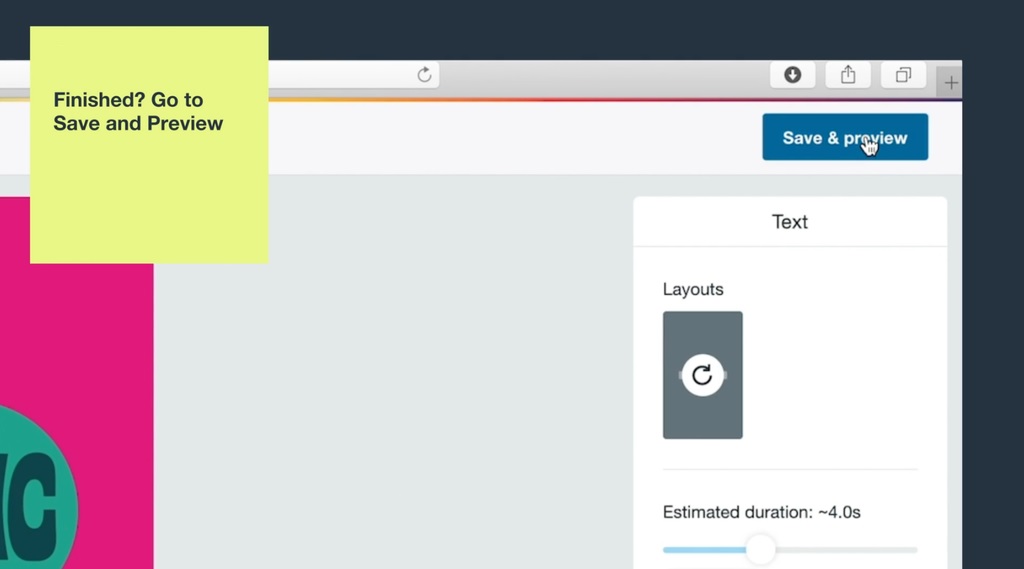 Step 3: Tap the "Save & Preview" button to watch a preview of the video. You can tweak the video by clicking the "Edit" button. After completing with edits, click the "Save & Share" button.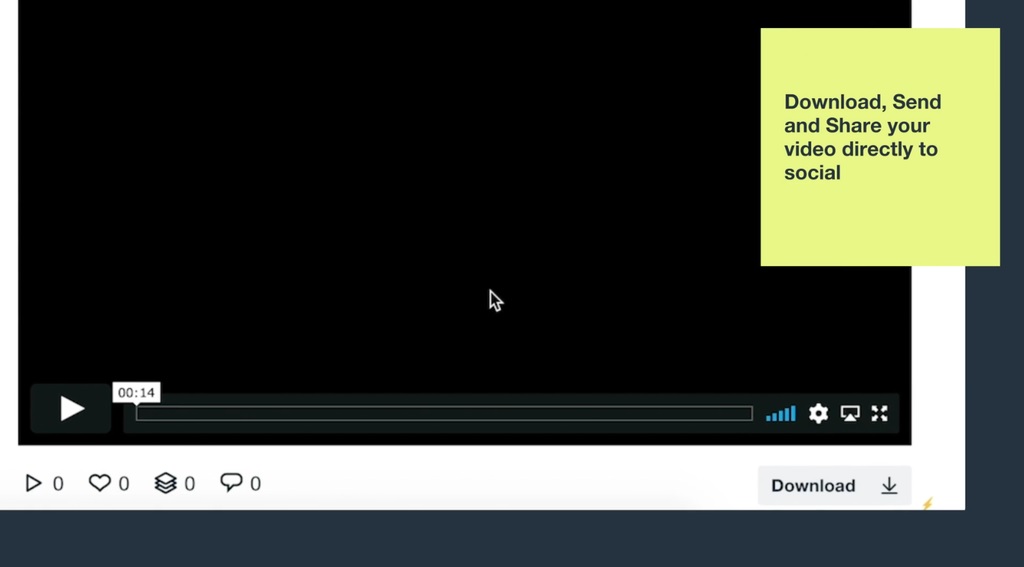 Step 4: Click the "Download" button to export the video. Use the "Distribution" menu to upload the video to your social networking sites and other video platforms.
Conclusion & Extra Tip
You now have all the Vimeo editors for Windows, Mac, iOS, and Android devices. It is time to choose the best Vimeo video editor to create and edit videos and upload and share them on Vimeo.
If you're a beginner or intermediate, you may need a simple-to-use video editor with friendly UI. TunesKit AceMovi will be a good option for you. This tool is well-designed for video editing with powerful features as well. You can easily add text, audio, background music, filters, transitions, animations, split-screen or other effects to your video. Moreover, the software is now on a big sale, and the 1-year subscription is only $9.95, and the 1-month license is $4.95. The special offer is time-limited, so why not download it for free and take action if you like it?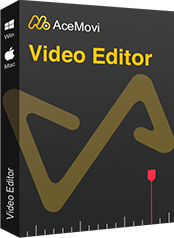 TunesKit AceMovi Video Editor
Security Verified. 5,481,347 people have downloaded it.
Easy-to-use non-linear video editor for beginners
Wealth of basic and advanced editing features provided
Offers lots of filters, transitions, PIP, sound effects, text, templates etc.
Numerious output customizations including format, device, social platform