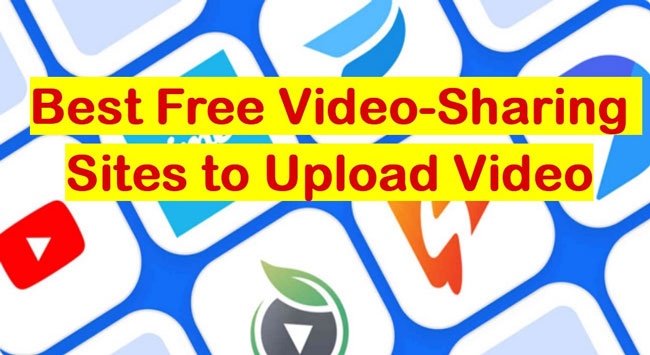 The evolving nature of technology has changed almost everything, and no one would've thought that a platform even can allow you to upload your content while millions of people would be watching it later. Admittedly, the emergence and rise of multiple video upload sites have made it all possible, which allows you to upload videos at any time no matter you're a beginner or skilled.
However, those video-sharing sites are varied from each other so that you need to compare the pros and cons before deciding on which one to opt for. And that's why we made this content in which you can get familiar with the 5 best video-sharing sites along with the tutorials on how to upload video.
Part 1. Top 5 Best Free Video-Uploading Sites
Top 1. YouTube TV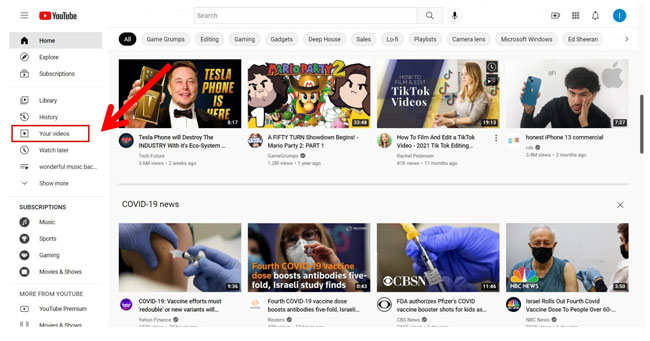 It is pretty hard to go past YouTube regarding free online hosting sites. And as one of the best video upload sites, YouTube is a pretty famous and huge online platform that allows you to upload videos of your choice. After monetizing your YouTube account, you can also earn a fair amount of money by regularly uploading eye-catching videos. With YouTube TV, you can upload a particular video and then any other YouTuber can hold the option to search for it.
Moreover, YouTube TV also allows you to live-stream your video and permanently save it to your channel. But there are also some limitations such as the video uploading maximum reaches 256GB and you'd better convert the ready-to-upload video into MP4 at 1080p with an aspect ratio of 16:9. To upload video on YouTube, you need: Browse to YouTube TV > Create an account > Your Videos > Dashboard > Upload Videos.
Pros:
Allows you to upload video files at any time
Free & very easy to navigate
By Channel Analytic, you can see the current subscribers, views, comments, etc.
Millions of the resources of editing & uploading videos for you to learn from
Cons:
It gives too many copyright issues
Top 2. Vimeo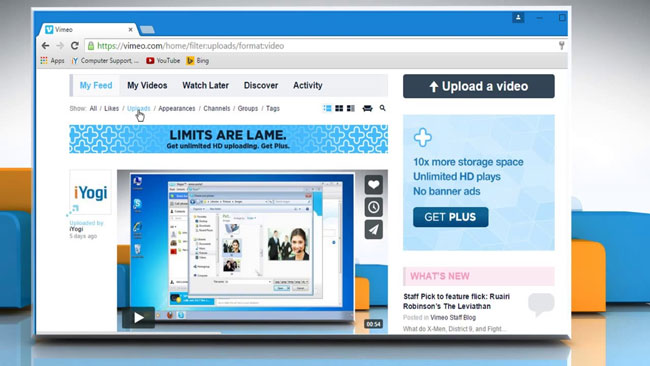 Vimeo is also a free video upload site that has made ea huge mark in the online world. Like YouTube, Vimeo also allows you to upload high quality videos there. 1080p, 4K, and even 8K videos.
Speaking of the video uploading service offered by Vimeo, you need to notice that apart from offering a free account, Vimeo also provides you with some paid types of accounts: such as Premium, Business, Pro, and Plus. To be detailed, by using the free account, you'll be able to upload content of only 500 MB per week, while the Plus 5GB, Pro 20GB, Business 5TB, and Premium 7 TB. To upload videos on Vimeo, you need to: Browse to Vimeo > Log in > Upload a video.
Pros:
Ads-free
Different types of accounts for you to upload videos
You can create professional content for your targeted audience
Allows you to download videos at even 8K quality
Top 3. Twitch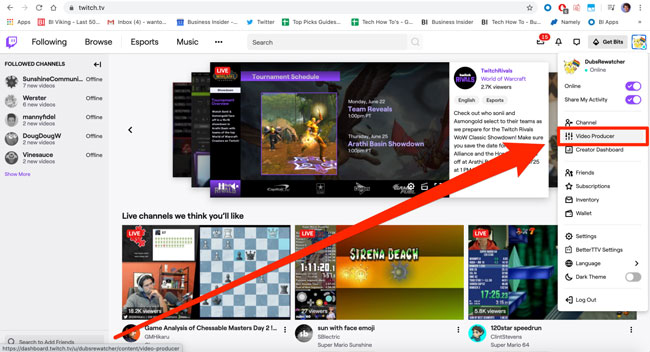 Initially, as a fantastic live streaming platform for esports and gamers, Twitch was known to be a specialized site for live broadcasting. And by using Twitch, many people are preferring watching their preferred content creators live instead of watching them on pre-recorded videos.
BApart from being the live broadcast platform, Twitch is also a very good site to upload videos, which means you can watch the pre-recorded videos likewise. But Twitch will limit the uploading times in 100 per day, and to upload video on Twitch, you need to: Open up Twitch's site > Register > Unpack your profile > Video Producer > Upload Videos.
Pros:
Allows you to watch pre-recorded videos as well
Using Twitch, you can upload 100 videos in 24 hours
Easy to use & clean user interface
There are bountiful resources of how to make gaming videos that you can learn from
Top 4. DailyMotion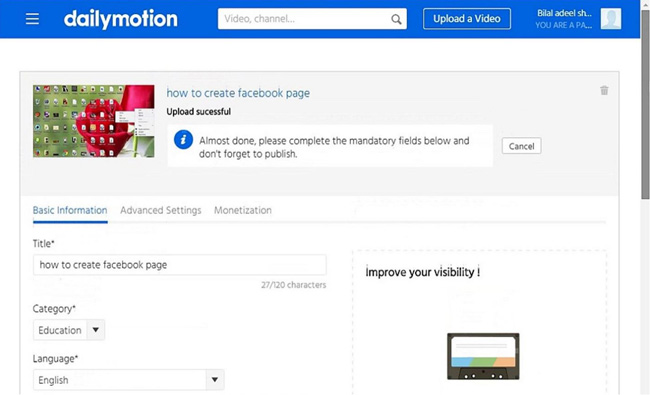 DailyMotion is another remarkable free video upload site that had given a strong competition to YouTube TV in the early days. And DailyMotion is trying to give users access to some of the particular contents that YouTube denied. Like other hosting sites, DailyMotion also allows you to upload your content there.
Moreover, you can monetize your DailyMotion channel to earn money if the videos you uploaded are competitive and pragmatic. The only thing that might frustrate you is the presence of many ads on the videos you open there. To upload video DailyMotion, you need to: Get into DailyMotion > Create your account > Upload a video > Choose the title, language, tags, and more.
Pros:
You can explore the option of making your videos private
There's a limit to uploading videos in DailyMotion
You won't face any tough competition there
Cons:
You can't download the videos from DailyMotion
Top 5. Instagram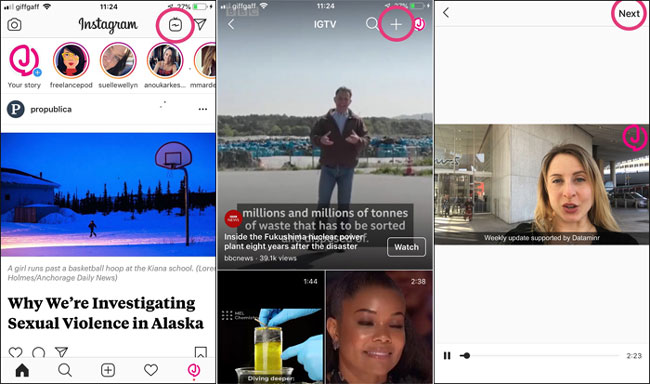 Want to upload a video on iPhone, iPad, or Android devices? You can choose Instagram. No one would've predicted the rate at which Instagram has made inroads. It is a fantastic social media platform that has been a massive success for the past few years. Since Facebook owns this platform, you can now upload your commercial or private videos there. Instagram has introduced a feature named IGTV that allows you to upload 15 to 10 minutes videos.
Many Instagram users promote their brand by uploading promotional videos on the IGTV platform. And to upload videos on Instagram, you need to: Download the Instagram application > Get your private account > Click + > (a) You can upload the video from local resources or (b) edit a new video with Instagram and then upload it.
Pros:
You can upload unlimited videos using Instagram
Instagram is very powerful in editing your videos with captivating effects
You can also add 30-second videos to your story apart from publishing videos
Instagram is a free-to-air platform, and it offers a pretty manageable user interface. Cons
Cons:
You need to download the Instagram app
Part 2: Comparisons by Chart - All You Want to Know About the Five Video-Uploading Sites
In the following, you'll see the differences among the five video uploading sites we mentioned previously mainly from the aspects of video uploading limitations, basic & advanced video editing functions, pricing, etc.
YouTube
Vimeo
Twitch
DailyMotion
Instagram
Upload Video at Any Time
√
√
√
√
√
Ads-free
×
√
×
×
×
Free-to-use
√
√
√
√
√
Allow to edit video with basic features
√
√
√
√
√
Allow to edit video with advanced features
√
×
×
×
√
UI
Clean
Clean
Complicated
Clean
Complicated
Learning Curve
Easy
Easy
Uneasy
Easy
Uneasy
Limits
Video Size (256GB) & Duration (12 hours)
Video Size (Free version: 500MB)
Video Amounts (100)
Video Size (2GB)
Duration (60s)
Part 3: How to Edit Video Before Uploading - AceMovi Video Editor [For Mac & Win Users]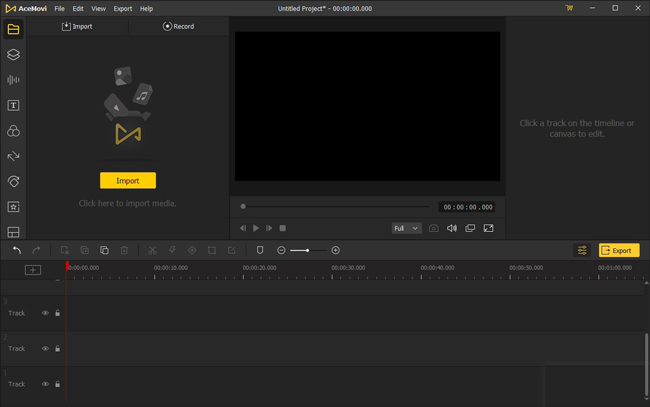 That's the ins and outs of the previous five video upload sites and through the analysis, you may find that if you'd like to edit the videos before uploading, it's not enough to depend on those sites because of the limitations.
So, to solve those questions, we recommend AceMovi Video Editor for you because it is a pretty skillful video editing toolkit with a straightforward user interface and some of its features are simply breathtaking and can even beat the modern and expensive editing tool's features. Importantly, you won't have to pay much money to grab its premium version. Instead, its monthly subscription is available at pretty reasonable rates.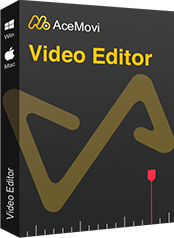 Key Features of AceMovi Video Editor
Security Verified. 5,481,347 people have downloaded it.
Reasons to Pick Up:

With AceMovi, you can edit videos with subtitles, background soundtrack, filters, transitions, etc.
You can easily merge, rotate, split, chop videos before uploading
Export into the autofit format and parameters that YouTube and Vimeo requires
Download free for both Windows and Mac systems
Very beautiful interface & easy to operate
Allows you to edit video offline
No limitations in video sieze or duration
Downsides:

You need to get the subscription to remove watermark
Now, let's see how to edit videos that you'll upload on video-sharing sites with AceMovi Video Editor.
Install AceMovi Video Editor
After finding the software from its official site, you need to download and install AceMovi in the first place. Later, you'll need to launch it to start the editing process afterward.
Import a Video File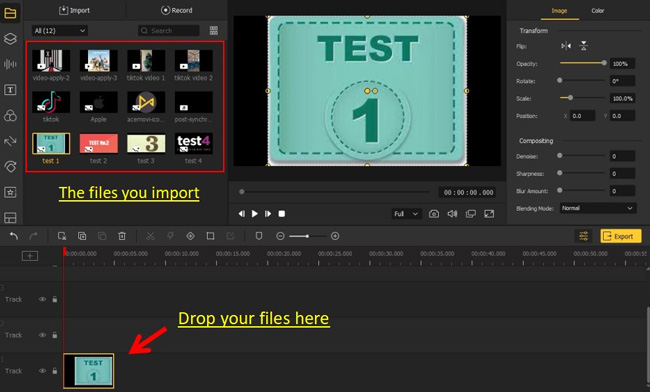 After starting the program, you can select a video you'd want to edit. Later, you'll need to import a file by hitting the Import icon from there.
Edit Your Video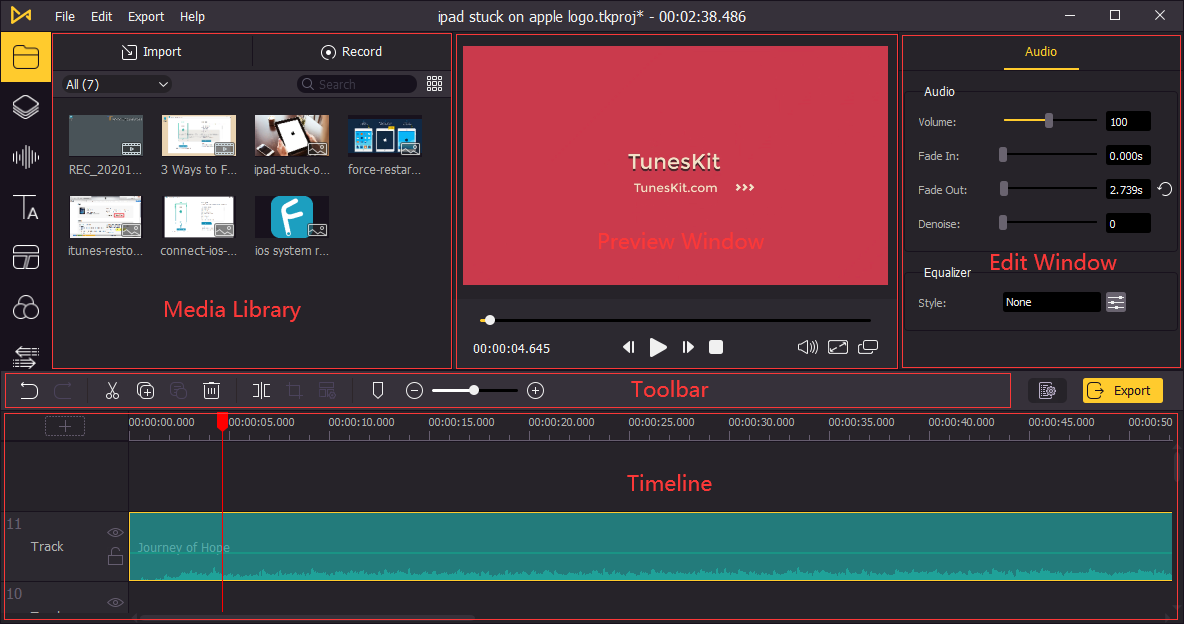 After dragging your video file to the timeline, you can adjust it accordingly. From there, you can add any effect you want.
Download & Post the New-Made Video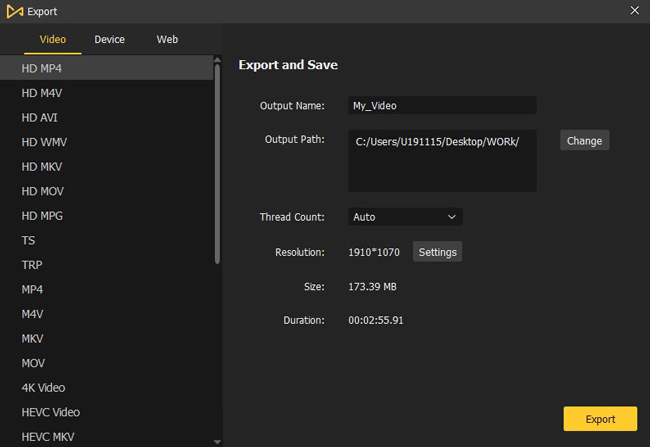 Congratulations! You just made an excellent video and now, just click that yellow button Export to download the videos. And if you want to export the video into the best resolution, aspect ratio, and quality that YouTube requires, you can click the Web > YouTube, and then the video will be downloaded at 1080p with a 16:9 aspect ratio. Likewise, you can convert the videos into Vimeo, Facebook, FLV, etc.
Part 4: Conclusion
If you're looking for a free video upload site to publish your content, you can read this article. We were focused on providing you with brilliant insight into some of the most popular hosting sites.
Moreover, before uploading a video to any platform, you'll need a video editor that can make you satisfied with the progress. In this regard, we recommend AceMovi Video Editor, which offers all those things that would make your video pleasing to eyes.