Whether skating, biking, surfing, diving, or paragliding, action cameras allow you to record first-person footage of your adrenaline-rushing adventures, create time-lapse videos, or capture underwater scenes.
However, before you post it on social media, you want to make it better and more interesting, and action cam video editor tools can help. With these video editing tools, you can remove fisheye effects, stabilize the shaky footage, fix lens distortion, add background music, add text, and more.
There are various action cam video editors available making it tricky to choose the right one. To make things simple, we have rounded up the best action cam video editor tools for you. All the video editing tools mentioned work with any of your devices, like Mac, Windows, or mobile.
Here is a list of the 8 best action cam video editors.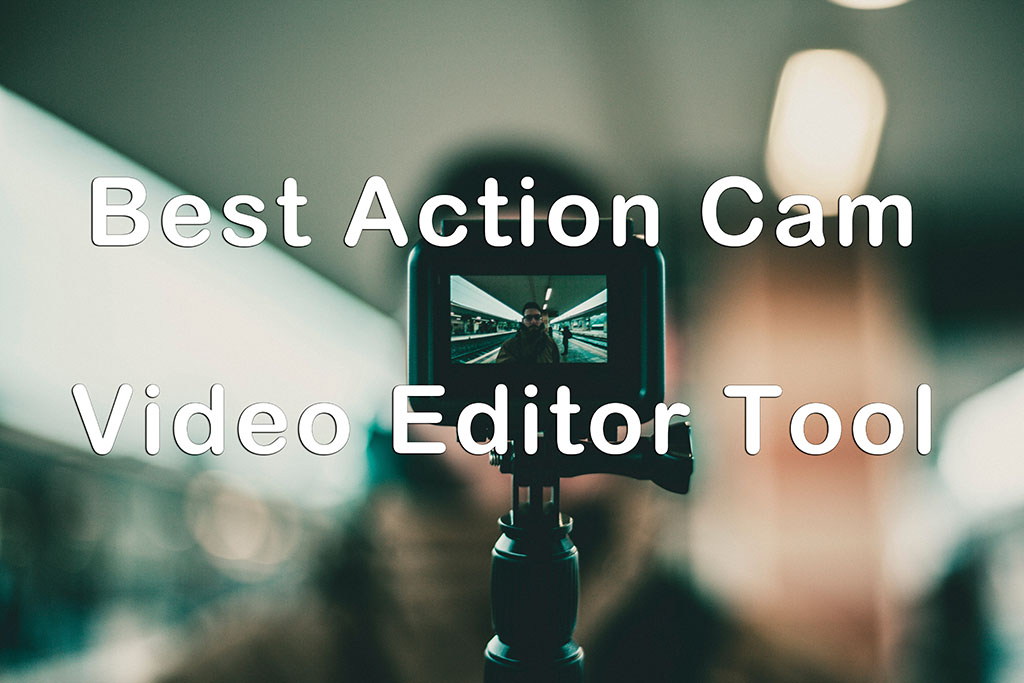 AceMovi – Best Action Cam Video Editor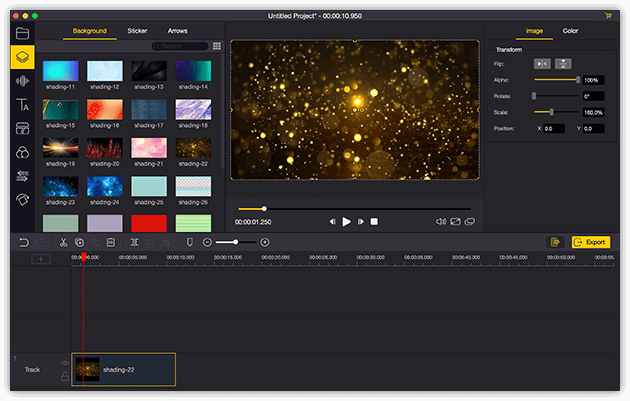 If you are looking to edit your action cam videos professionally,then AceMovi is the right tool for you. This best action cam video editor is a combination of an editing program and a screen recorder.
The editor offers you various features like crop, rotate, split, adjust speed, and other cool effects to edit the videos easily. In addition to this, it has a built-in stock library with plenty of videos, images, music tracks, and templates.
AceMovi has some advanced features like filters, transitions, titles, background music, animations, split-screen option, and more allowing you to edit your action cam videos like a professional. The editors' intuitive interface saves your effort and time as all the main features are present right on the screen. You can easily navigate through all the buttons like elements, sound, filter, text, and color adjustment.
In addition to this, AceMovi allows you to preview the video in real-time while editing and directly share the video to YouTube, Vimeo, and social channels. It supports various video formats such as MP4, M4V, MOV, MKV, MPG,3GP, WAV, etc.
With the AceMovi Video Editor, you can edit and create high-quality videos on Windows and Mac.
AceMovi is a handy action cam video editor tool with basic and advanced editing features to create eye-catchy videos. The interface is intuitive that makes the AceMovi Video Editor easy to use, versatile, and effective.
Pros:
Easy to use
Plethora of video editing features
Multimedia format support
Free trial
Cons:
No integration with other apps
Recommended 7 Other Best Action Cam Video Editors
1. Magix Movie Edit Pro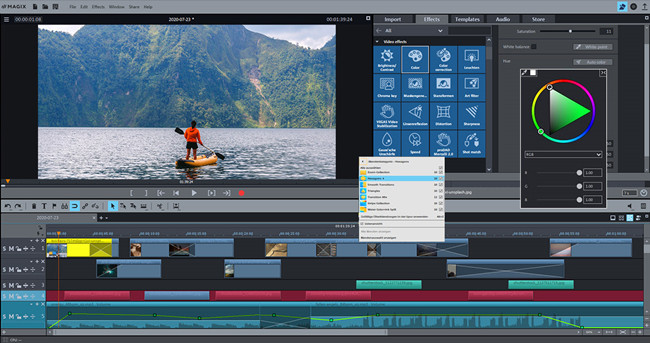 If you want to edit your action cam 4K videos and searching for a perfect tool, then Magix Movie Edit Pro is the one. This action cam video editor 4K is designed to create capitative videos easily. It has effective cutting tools, optimization options, and 1500 effects and titles.
The editing wizard offers help for the entire workflow, from media transfer to burning a finished video. Stabilize your shaky videos with VEGAS video stabilization, modify brightness, add background music, sound effect, transitions, slow motion, and more. It is compatible with Windows and Android.
Pros:
• Editing wizard offers help for editing
• Video optimization
• 1500 effects and elements.
Cons:
• Lacks import tools

2: PowerDirector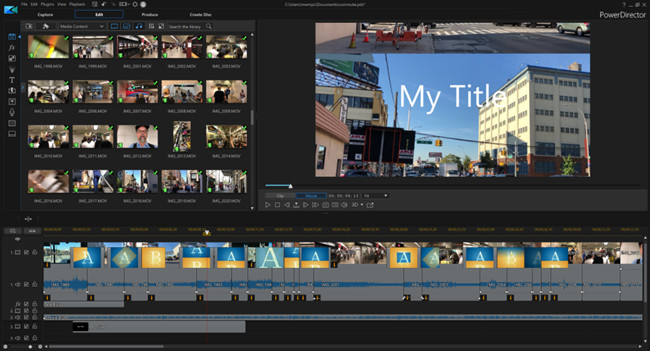 PowerDirector from CyberLink is one of the best action camera video editors with numerous high-end features, making it ideal for action video editing. It has an intuitive and clean interface allowing even beginners to jump right in and start editing.
The tool's Action Camera Center stabilizes shaky action videos, corrects fisheye distortion, and applies cool speed effects. You can also quickly apply slow motion, freeze and zoom action highlights. PowerDirector action can video editor offers everything you need to enhance your videos. Compatible with Windows and macOS.
Pros:
• Intuitive and easy to use interface
• Action Camera Centre to fix the videos
• Zoom and pan effects
Cons:
• Purchase the tool for all features
3. Adobe Premiere Pro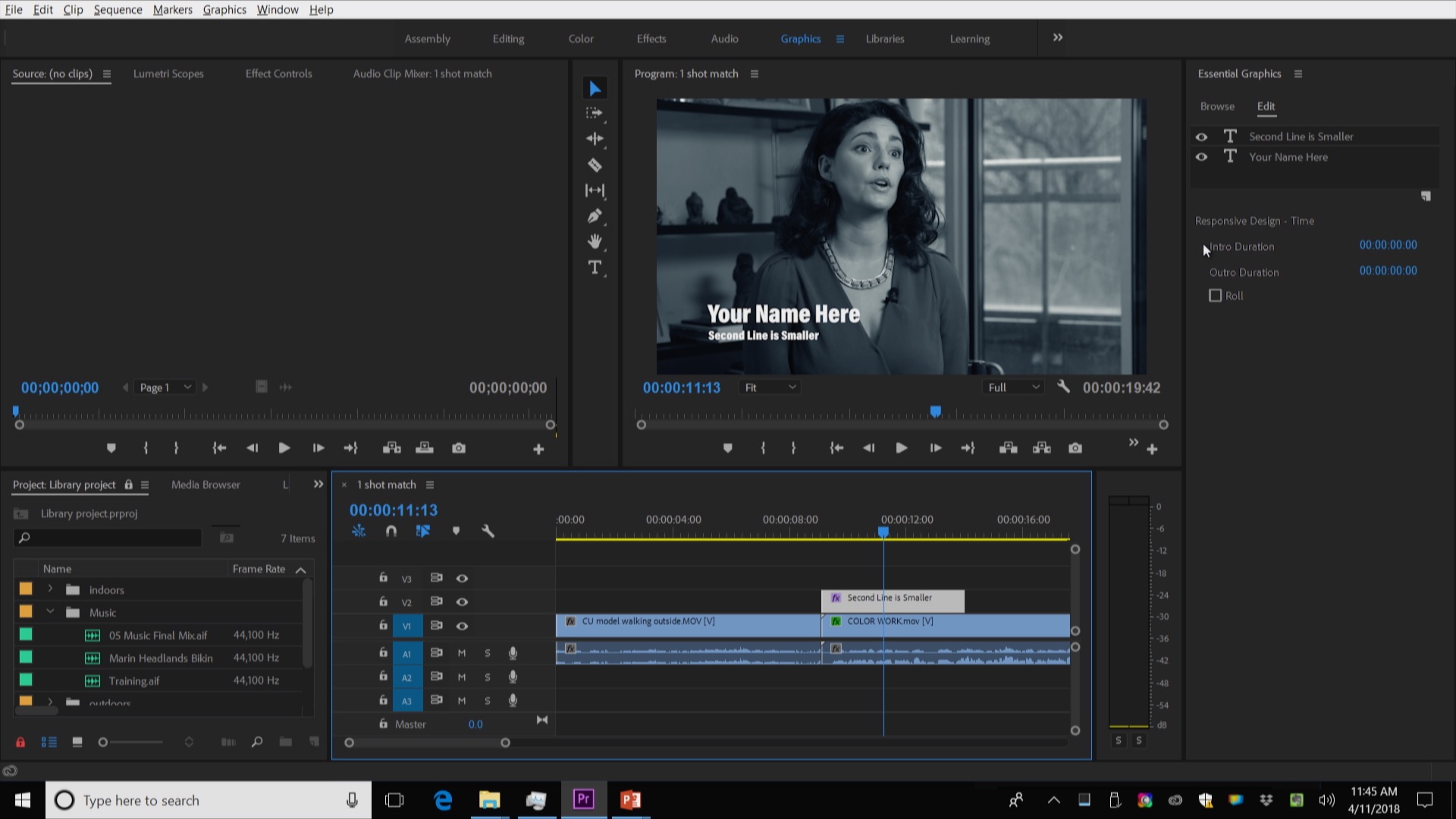 Adobe Premiere Pro is one of the most famous action cam video editors for professionals. It is a powerful tool with various high-end video editing features and works with 4K and 8K videos as well as virtual reality.
The features include sophisticated video stabilization tools with Warp Stabilizer effect, apply effects for customization, unlimited video tracks, and many more to improve your video quality. It is compatible with Mac and Windows PC.
Pros:
• Various features and tools for video editing
• Real-time video editing

Cons:
• Editing tool for professionals
• Expensive
4. Sony Catalyst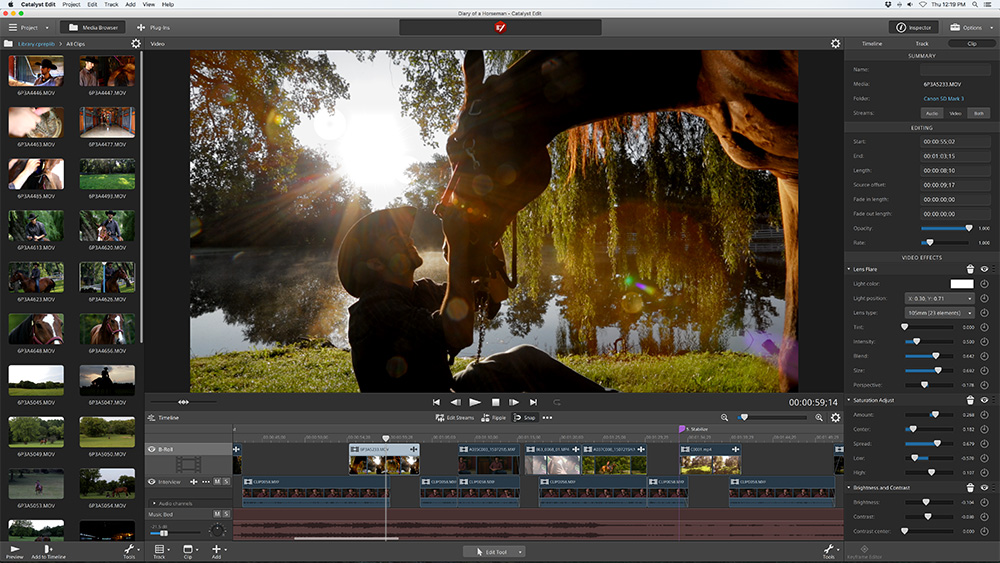 Searching for the best Sony action cam video editor tool, then Sony Catalyst is it. It offers you freedom in video editing tasks with its creativity, efficiency, and performance. With the editor, you can easily edit your most complex videos with the best results.
The features offered are color adjustment, transition effects, adjust font, size, positioning, shadow, and a lot more. The intuitive tool with an advanced interface makes everything suitable for action camera lovers.
Pros:
• Intuitive and easy to use
• Offers 4K, Sony RAW, and HD video editing
Cons:
• Hard to import videos
5. Final Cut Pro X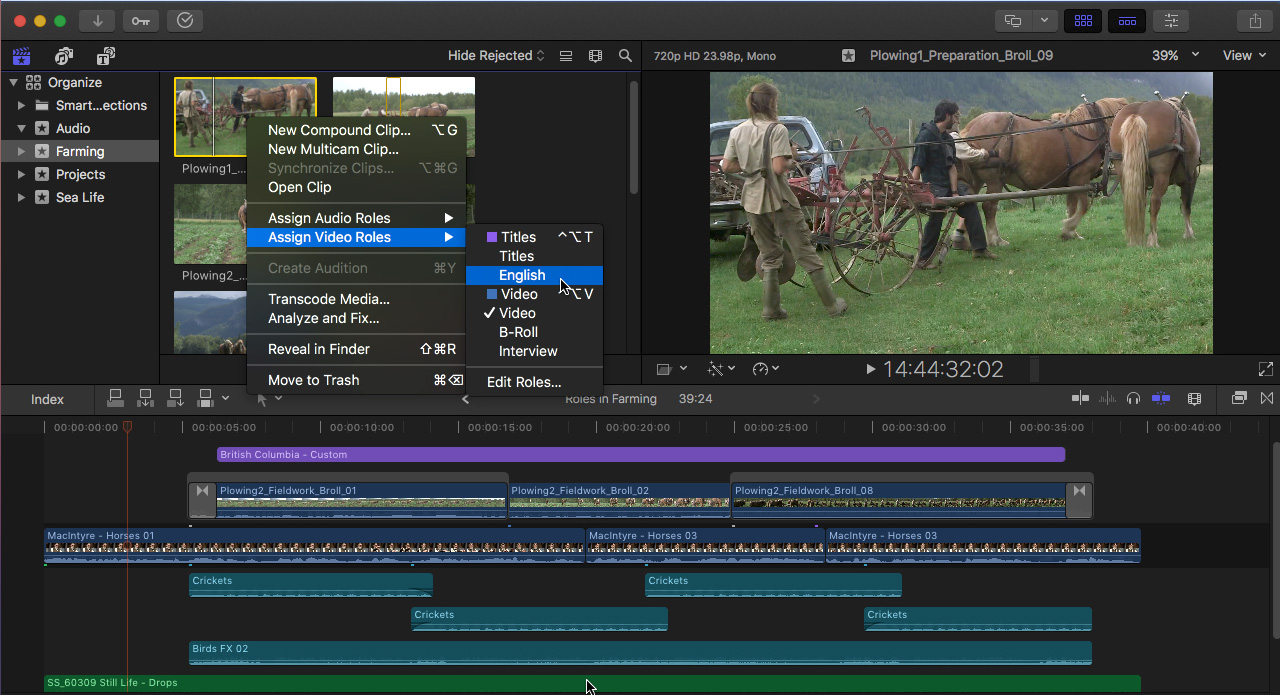 Final Cut Pro X is a professional action cam video editor with powerful features for your action video production. With the tool, you can edit most of the videos, including 4K 360 videos.
The features you get with this video editor include color grading, color correction, electronic stabilization, noise removal, and multi-cam editing. Final Cut Pro X is Apple's signature editing tool and a viable option for Mac users.
Pros:
• Advanced color grading features
• Multicam editing
• Magnetic timeline for precise editing
Cons:
• Only available to Mac users
• Expensive
6. iMovie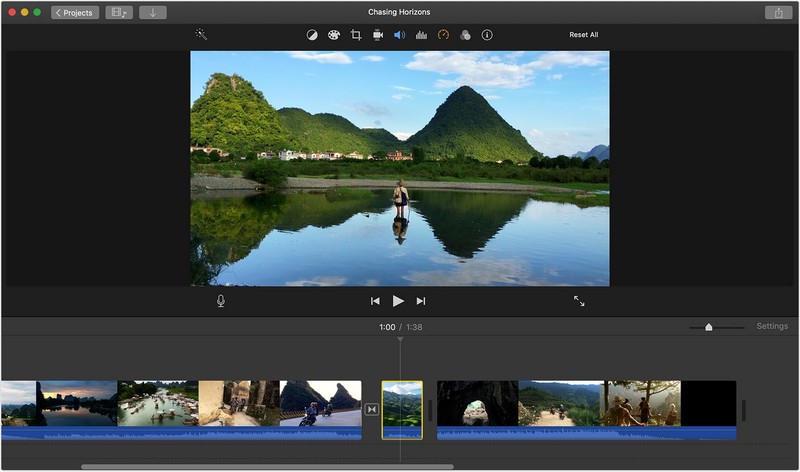 iMovie is a free video editor app with various features to edit your action cam videos. With this action cam video editor free, you can edit HD and 4K videos, crop video clips, rotate, real-time titling, and video stabilization. You can also slow down or speed up your video clips.
iMovie features a library with various video effects, transitions, backdrops, and themes. The app is available for Mac and iOS users.
Pros:
• Simple interface
• Free software for action video editing
Cons:
• Lacks essential video editing features
7. HitFilm Pro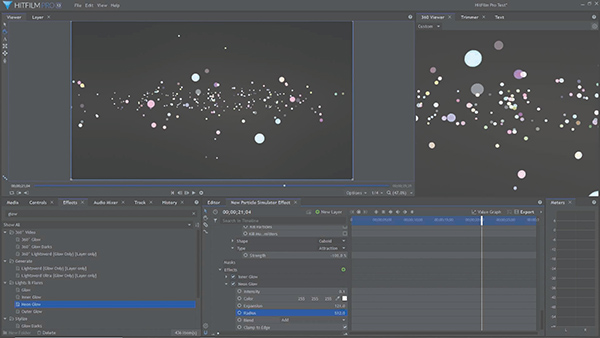 HitFilm Pro boasts itself as the best video editor for action camera.
Artists and video editors worldwide. And why not! It has a good list of video editing features and a customizable interface, which means you can tweak it as per needs.
The features include chroma key, particle and text tools, VFX software toolkit, and more to copy, trim, and slice your videos. It is available for both Windows and Mac.
Pros:
• Customizable interface
• VFX software toolkit
Cons:
• Does not export videos to DVD
Conclusion
The right video editing software is essential to get the most out of your action camera, regardless of whether you are an outdoor adventurer, traveler, or vlogger. The above-mentioned 8 action cam video editor tools are the best, and you can choose any. However, we recommend you try AceMovi. With the tool, you can seamlessly fix the fisheye effect, change video speed, stabilize shaky video footage, and remove the background noise easily. Moreover, it is easy to use and has a built-in stock library.