Google Drive helps users to be able to share and store files online with Google accounts. It is available for both desktop and mobile phones, with free storage and ultra-fast file transfer service. Most importantly, miscellaneous types of files are incorporated into the range that Google Drive operates, including but not limited to videos, audios, images, PDFs, and texts. Concerning editing media on Google Drive, the use of a professional video editor from Google Workspace Marketplace is suggested. Certainly, there are simple features and effects intended to help you edit a video on Google Drive. Let's get started.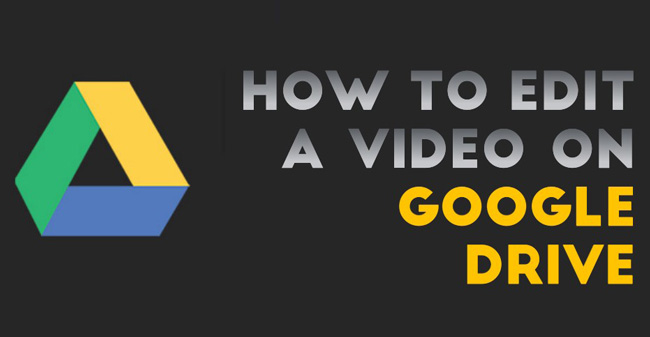 Edit a Video on Google Drive
The UI of Google Drive is clutter-free and can be manipulated as you want after you register your Google account. It allows users to upload almost all file types and open these files in multiple ways depending on different needs even including a third-party program. Remember that only 15 GB of space is available for free users. Now, comes with me to edit videos you add to Google Drive.
Open Google Drive, click "New folder" > "File upload" to import videos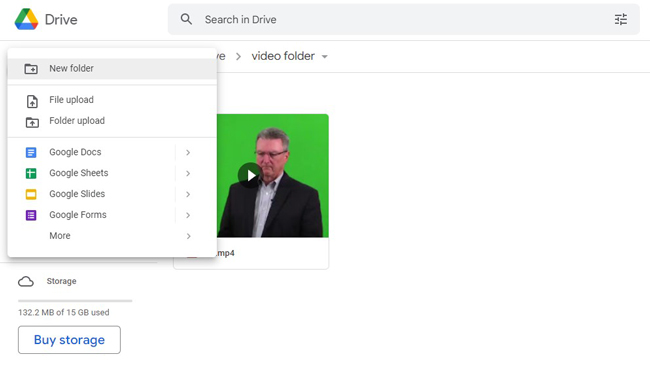 You can search for "Google Drive" and then open the results directly. After registration, click the "New folder" and "File upload" buttons in the upper left corner. You see file thumbnails on the workspace marshaled well.
Add new captions tracks to video through auto-generating or adding files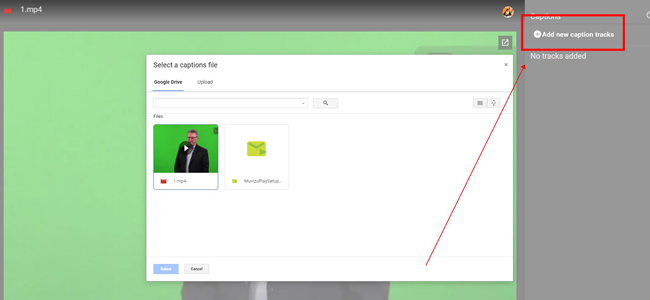 Google Drive makes it easy to add captions tracks to the current video project. To operate it, you need to play the video first, then click "Add caption tracks to video" in the upper right corner. Choose either adding captions automatically or adding SRT files manually. Playing the video in real-time on Google Drive to promote your working efficiency.
Open the video with video editing tools to professionally edit it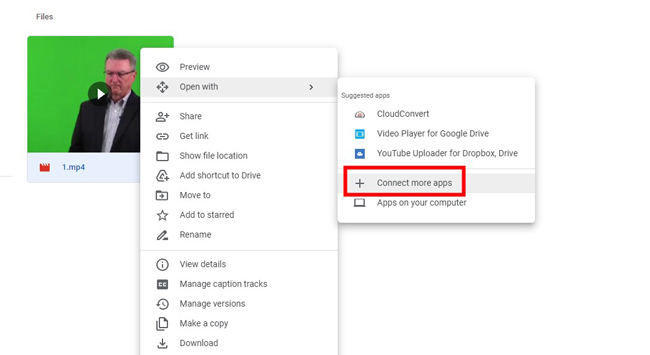 Google Marketplace Workspace is available on Google Drive. Right-click the video thumbnail and go to "Open with" > "+ Connect more apps". Select a video editing program to help you edit videos with more elements or effects. Normal edits such as trimming, cropping and converting are supported by an all-around video editor. By the way, we'll show you the best software to edit your video in the next chapter.
AceMovi Video Editor-A Smart Option to Edit Videos from Google Drive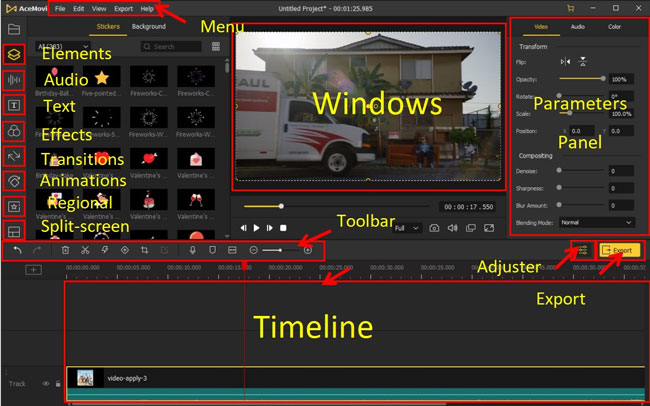 AceMovi, a video editor used for both Windows and Mac, comes with a bunch of useful features to edit videos from any resource such as Google Photos and Google Drive. It can generate perfect video content with multiple channels to export (social media, mobile phone, and normal video formats) as well as high-quality resolutions (up to 4K/2160p).
If you find the quality of the video downloaded from Google Drive is low, you can use AceMovi to record the clip without complicated steps. The "Screen Recording" button is set on the user interface with no need to download extra software furthermore. On top of that, the software comes with high-fidelity filters and transitions, and all of the resources are free to add to your videos.
AceMovi Video Editor
Import Google Drive videos or record new clips
Professional green screen
Ready-made aspect ratio options
Change video playback speed from 0.01x to 100x
Free resources of music and effects
Low-budget for both Windows and Mac users
Use AceMovi to Split, Crop and Add Filters to Videos from Google Drive
Drop your videos onto timeline. Move playhead. Click "Split" to trim videos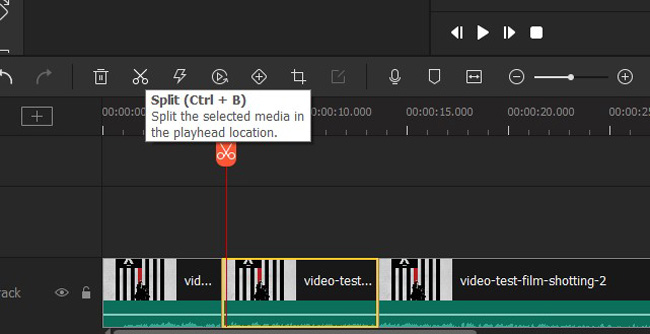 Download AceMovi's latest official version without spending a penny. The free version has no limits in built-in features and effects. When you run this software, click "Import" to upload or outright add your videos to the timeline. When you've prepared, click "Split" from the toolbar to split the clip you highlight. The video will be separated into two parts depending on the playhead location.
Click "Crop" from the toolbar. Choose an aspect ratio or manually crop it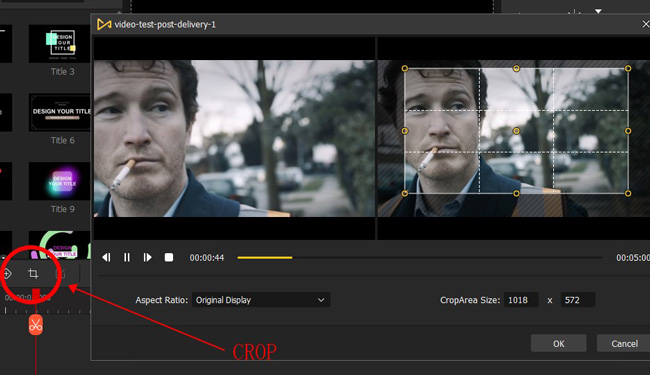 To crop your video for different purposes, choose "Crop" from the toolbar (you need to highlight the clip first). You can either choose a ready-made aspect ratio option from "Aspect Ratio" or select "Custom" to manually crop out the unneeded parts from the screen. If you pick up a ready-made option, such as 16:9, the width will be changed in proportion to the height.
Overlay filters on your video to improve the look and feel of the video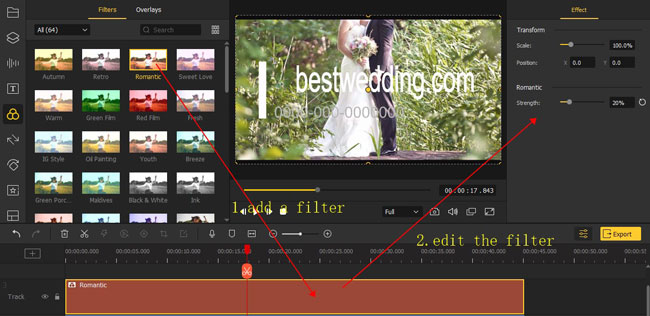 Filter belongs to effects that evidently change the overall background color and enhance the video-watching experience. AceMovi provides you with tons of filters in the left-side toolbar. Choose one of the filters and add it to a new track. Edit the degrees and modes of it from "Properties" in your right-hand place.
We just show you some of the common editing functions with AceMovi Video Editor. Apart from that, video trimming, converting, compressing, subtitling, speeding, and more are at your disposal. Enjoy a great video-making experience by AceMovi.
How to Save and Download Videos from Google Drive
To download videos that are stored on Google Drive, you should log in to your account in the first place. Then, choose the "Video" sub-category to classify all videos you uploaded on Google Drive. Double-click the video thumbnail to play it, and select "Download" in the upper right place. Google Drive will automatically save your videos online, and you can add them to your computer outright.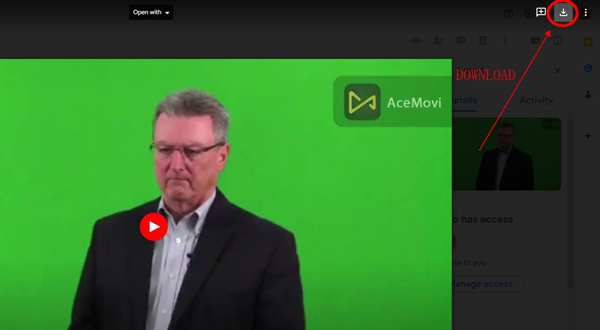 Frequently Asked Questions about Editing Videos on Google Drive
What video editor is available for Google Drive?
There are multiple video editing tools to edit your video on Google Drive. Find a proper one from Google Workspace Marketplace that has built-in Google Drive. However, these options are not as popular as the ones in the market. So it is suggested to download an extra facility to edit your videos, such as AceMovi Video Editor, OpenShot Video Editor and Davinci Resolve.
Is Google Drive free to use?
Google Drive offers 15 GB of free space for users to store, access and share videos online with account registration. While you need to pay for premium services, such as 100 GB, 200 GB and 2 TB. Different subscriptions consist of distinctive items. For example, when you subscribe to the Basic-100 GB service, you have access to Google experts and share with up to 5 people in addition to 100 GB.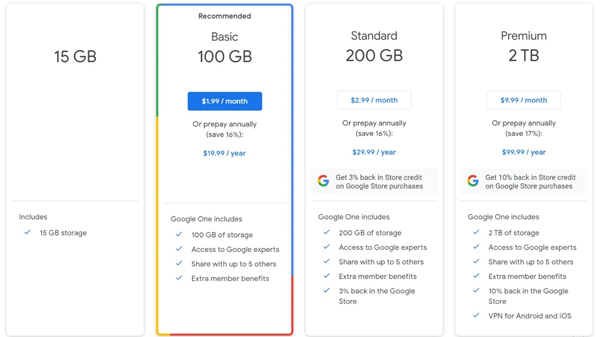 How to make a good video on Google Drive?
Only a few video editing features Google Drive supports like adding captions. To make a good video on Google Drive, it would be wise to download and save your videos to your computer, and then import them to a professional video editor.
Wrap-Up
Google Drive is limited in editing a video with effects and features, as it is an online file-storing and -sharing platform rather than an all-in-one video editing tool. If you want to learn how to edit your videos from Google Drive with more functions, use this software mentioned above to open a new video-making world.