Adding a new voice-over or dubbing for a video can be as easy as possible with a proper video recorder and editor. Professional recording toolsets are even capable of editing the saved files with a trimmer, speeder, converter, or cropper. Nevertheless, you encounter problems when learning unfamiliar skills like muting background sound, changing the aspect ratio, applying personal shortcuts, and capturing videos with a webcam. In this post, we're about to show you the knowledge to record a video without sound in 4 basic ways on a computer, online, and mobile phones. Those options will autosave the recordings and help you enhance the file quality as well.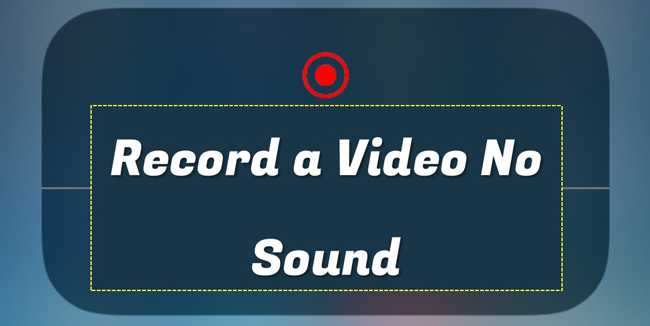 How to Record a Video without Sound in Win/Mac - TunesKit AceMovi
TunesKit AceMovi Video Recorder & Editor includes a set of features to produce and improve a recording by simple steps. The video screen and webcam recording feature are pre-installed in this software, which can be applied from the on-screen user interface at once. By the way, users are also able to switch to video-dubbing or voice-over recording.
All recordings will be autosaved in the Media panel where you can choose to put the wanted video under the timeline area for extra editing. Popular tools include the video cutter, splitter, converter, cropper, speeder, resizer, and resolution converter. Let's learn how to record videos no background music with TunesKit AceMovi:
AceMovi Video Recorder
Record a video at a wanted aspect ratio
The video recording window is customizable
Set file resolution, frame rate, and shape
Hotkeys for making UX more convenient
Record a video with a webcam recorder
Save all recordings on Media automatically
Royalty-free music resources and SFX/VFX
Convert video to MP4, AVI, WMV, MKV, etc.
TunesKit AceMovi: Recording a Video No Background Audio
Launch AceMovi from desktop. Find Record and click it from the interface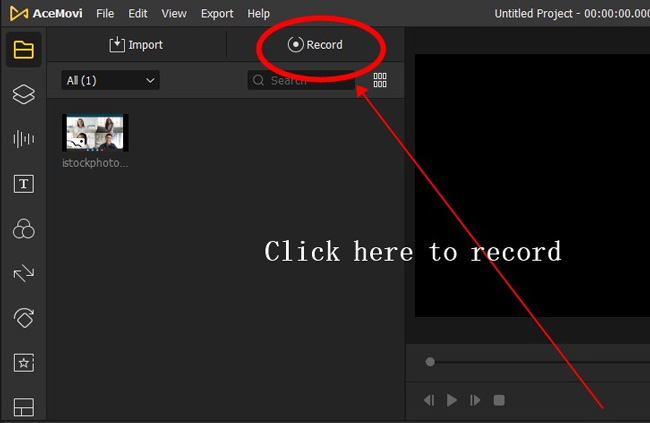 AceMovi gives users a free trial version. You don't need to worry about the recording length and file quality when using the demo. If you get the full license, the branding watermark will be removed. On the user panel, click "Record" directly.
Go to Music Plate and turn off the system audio. Then begin to record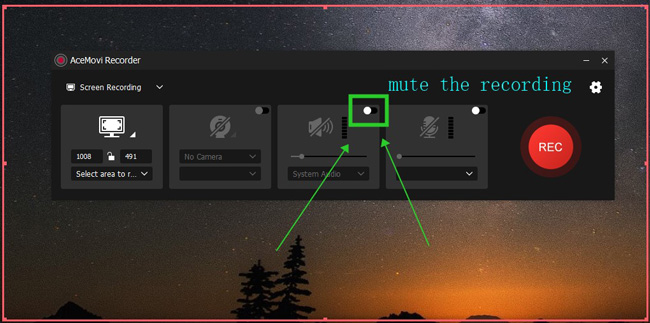 Only by turning off the system audio can you record a video without any sound in TunesKit AceMovi. The button can be found under the interface as the picture depicts.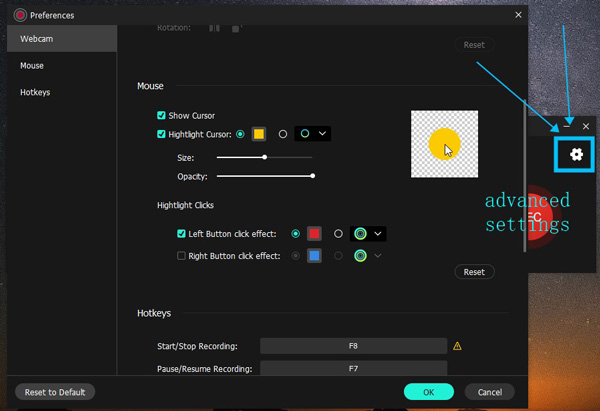 If you want professional editing functions, click the Gear button from the interface. It is available to customize the webcam, mouse, as well as hotkeys. To be detailed, you can choose to show the cursor or not when the recording is going on.
After recording, the file will be automatically saved to the Media area. You can download it by clicking "Export". Here, try TunesKit AceMovi!
How to Record a Video on iPhone without Sound
Want to know how to record a video without sound on iPhone with the built-in screen recording function? That is much easier, follow me to see the guides below:
Go to Settings > Control Center > Customize Controls to add Screen Recording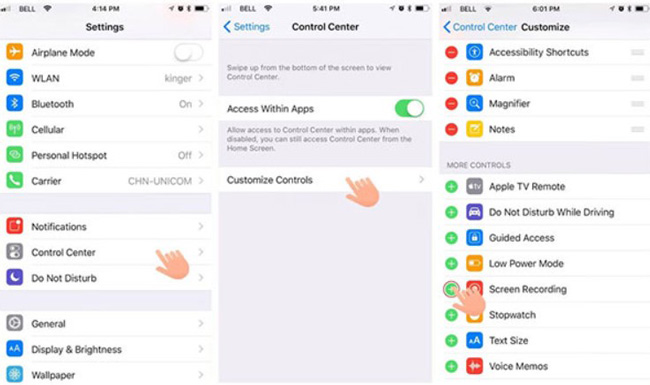 iPhone users need to add the "Screen Recording" button to the toolbar first. You can find that button in "Settings", "Control Center" and "Customize Controls".
Drag the toolbar, long press to turn off Microphone Audio and begin recording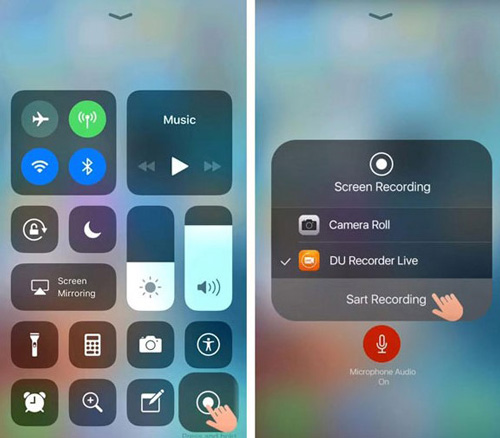 Now, you find the screen recording button under the users' toolbar. Long press that icon and turn off "Microphone Audio". In this case, the recordings will become mute and can be found inside the camera roll.
How to Record a Video without Sound on Samsung, Xiaomi, or Other Phone Types with FiLMic Pro
If you plan to record a video without sound on Samsung, Xiaomi, and other mobile phone devices, then you should try FiLMic Pro, which provides a free trial for both Android and iOS users right now. Compared to the screen recording function pre-installed on your cell phone, FiLMic Pro is professional and smart. More tools are available, including a resolution changer, frame rate converter, media synchronous maker, etc. Continue to read this.
Download FiLMic Pro to begin with. Then go to Settings from the interface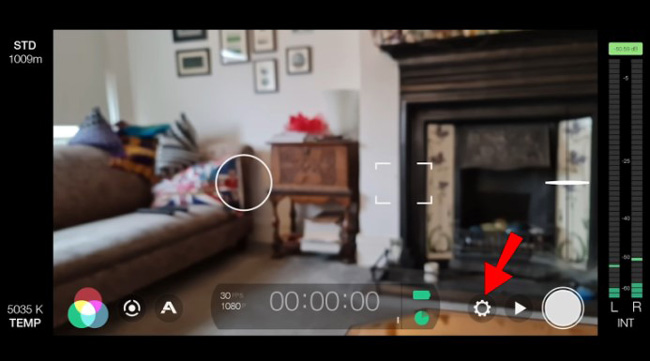 With said, FiLMic Pro is compatible with iPhone and Android. So you can use it for screen recording on almost all types of cell phones. Once you see the interface, click the Gear icon to fune-tune the settings.
Click Audio in the next pop-up panel. And then select the Audio Only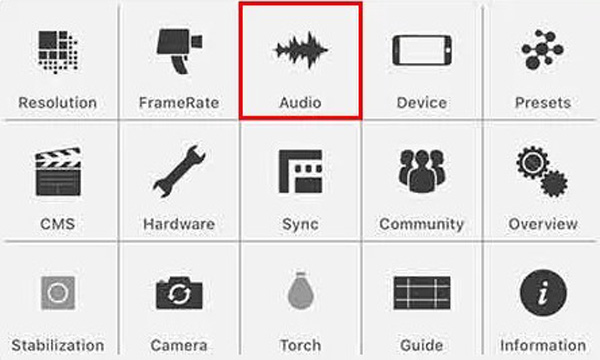 When you see the setting panel, get into the "Audio".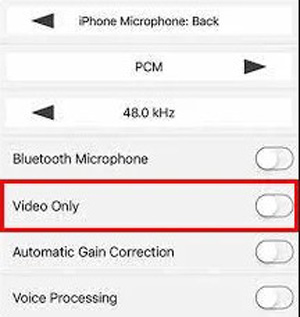 Choose "Video Only" from this plate. Now, back to the default page and commence your screen recording.
How to Record a Video without Audio Online Free with SCREENAPP
We discussed the ways to record a video without audio on computers or cell phones, but some users want to know to do it online for free. As a matter of fact, online tools tend to catch people's appetite due to convenience and cross-platform service. One of the best online screen recorders is SCREENAPP, which is available on many browsers and embedded with an intelligent video-cutting feature. Here it comes: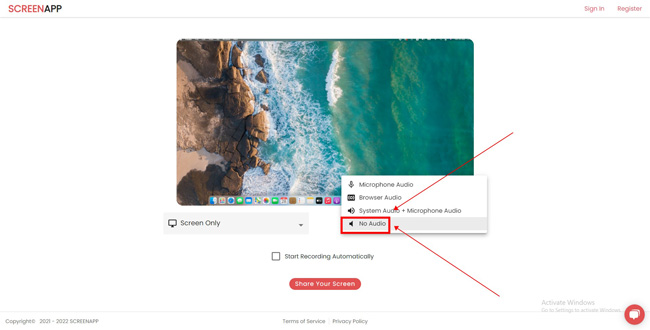 Before recording screen, open up the "Music Settings" and pick up "No Audio". Then you can start recording directly. After that, users are allowed to download the recordings or edit them with the built-in video-cutting feature with which you can trim out unwanted parts from your video in a couple of clicks.
Lastly
You must know how to record a video without sound after reading this post. In fact, you can do it with one button. But the recorders we shared with you today also consist of other fantastic features, such as cutting, converting, and speeding. If you have any questions concerning recording the screen, leave a comment!