It doesn't matter if you usually want to edit videos because of recording your life, or because your career is related to editing videos. You will edit abundant videos every day. Then you will certainly find that the video has a variety of formats. FLV is one of many formats. I guess you are looking for an easy-to-use FLV video editor. The following are the eight software that we have selected through ample comparisons. You can choose the software you like according to your situation.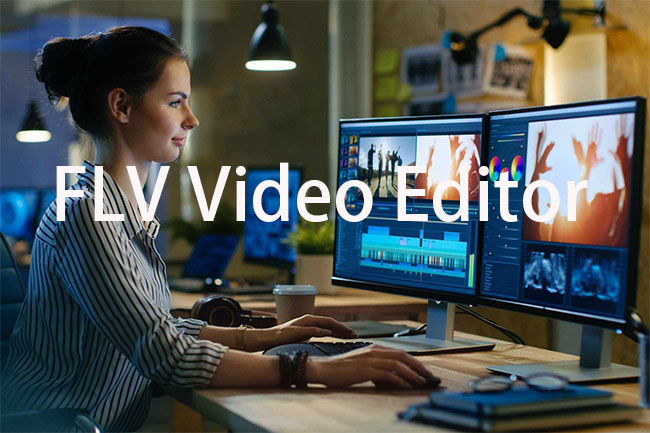 Top 1. TunesKit AceMovi Video Editor
TunesKit AceMovi Video Editor is a popular video editor that supports video input and output in FLV format. It is a combination of a screen recorder and video editor.
If you need software that can support a large number of input formats and output formats, it will be your best choice. AceMovi can run perfectly on Mac and Windows, whether it is high-end or low-end system. As an advanced video editing program, it boasts various functions. You can use it to crop your video, add animation effects, text, or some background music that can immerse people in it. What's more, users can use it to record operations on the computer, make a tutorial and share it on social media.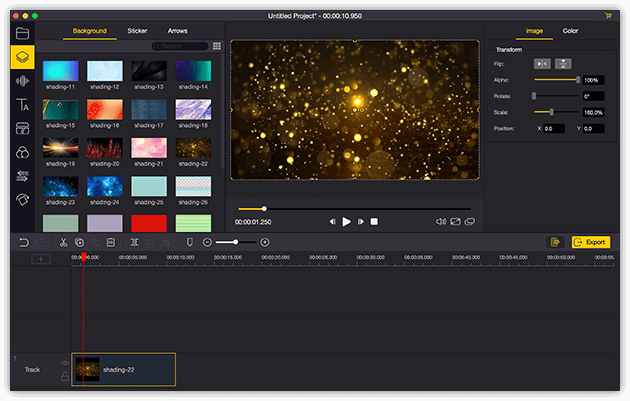 Pros:
Supports FLV file formats
Numerous online content
User-friendly interface
Fast screen recording
Cons:
Limited free resources and templates
Top 2. VSDC Free Video Editor
VSDC is the second choice we provide to you, which also supports FLV. If your system is MacOS, you can skip this software. Because it can only run on Windows, this is also the biggest drawback of this tool.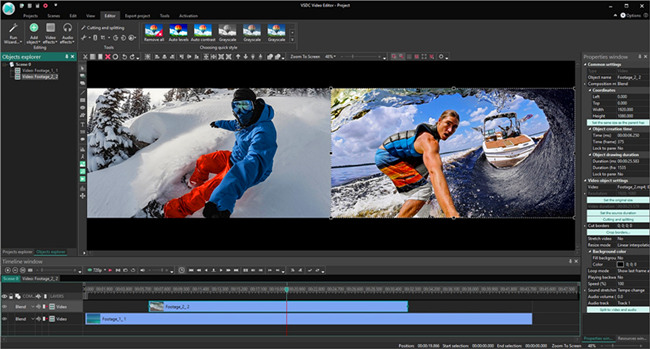 Pros:
Rich functionality
Supports 4k videos
Cons:
Only for Windows
Free version without tech support
Top 3. Any Video Converter Free
Any Video Converter Free is a very popular free FLV video editor for downloading and converting videos, with very comprehensive functions. Not only that, you can use it to download videos from YouTube, Vimeo, Facebook, Dailymotion, and then add filters, text, and background music. A large number of functions of this program are presented in a clear and smooth interface, which allows you to download, convert and edit happily in a few seconds.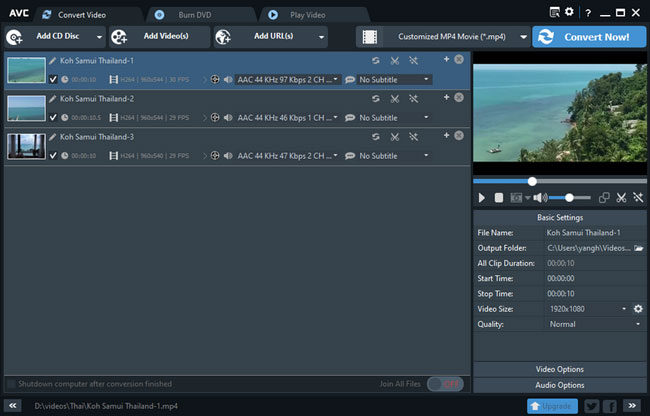 Pros:
Fast video conversion speed
Cons:
Complex page
Other software will be downloaded when downloading
Top 4. Movica
This is another free video editing software that supports FLV. It has many editing functions of video and picture, you can use it to copy, paste, join and split your video. Users of this software can easily improve many different types of movies and videos in one program. You can edit multiple parts of the video file in the software. In addition, this program also allows users to link or split files together to easily edit multiple video files.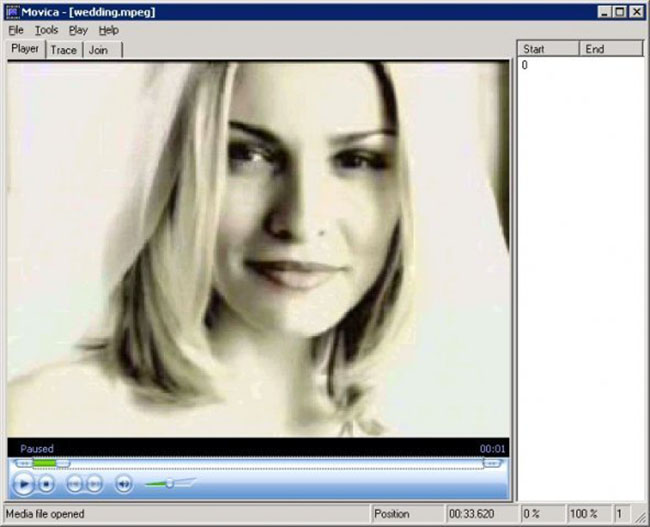 Pros:
Simple interface
Supports FLV
Top 5. Movavi
The fifth FLV video editor on our list is Movavi. This is a very powerful video editing software. You can transform the original video you shoot into surprising and incredible content. It has a trial version as well as a free version, you can choose according to your needs. The special effects and stickers in the software can turn your ordinary video into a movie-style life video. Movavi allows you to convert, rip, download, and extract audio from an array of files.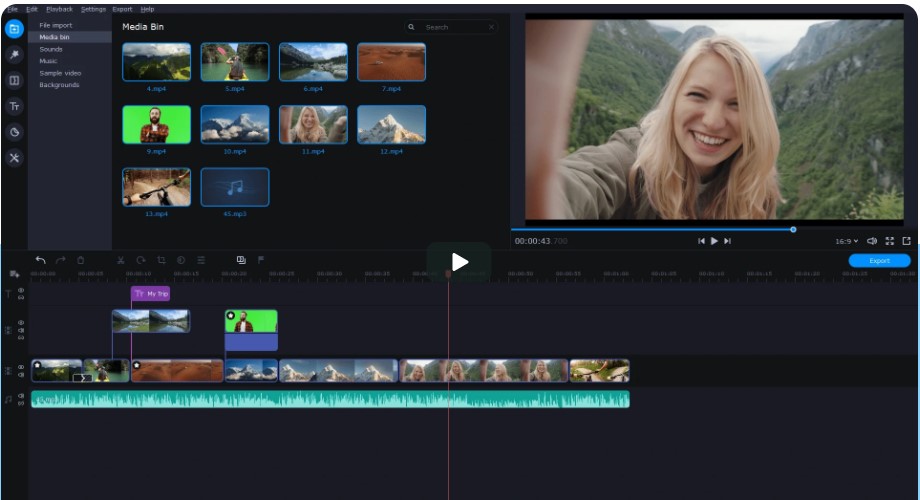 Pros:
Advanced editing functions
Supports Windows and MacOS
Top 6. Filmora
If you are looking for a simple and easy-to-use video editing software that can edit YouTube videos and supports FLV, you can try Filmora. It enables you to transform precious moments into stunning videos for sharing anywhere. This software is very suitable for beginners to use, and allows you to embed amazing text and filter effects in the video. But if you want to use its online content, you have to spend a lot of time, because its online content loading is very slow.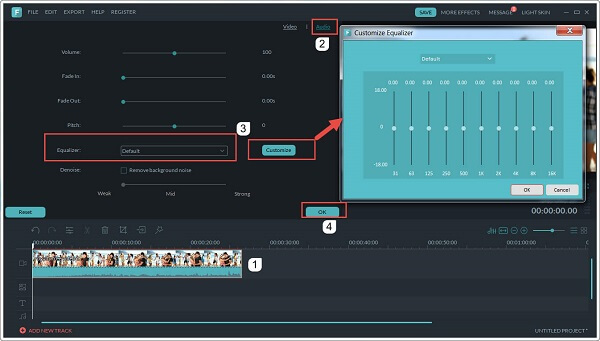 Pros:
Supports multiple video formats
Powerful editing functions
Cons:
The operation is complicated and not friendly to novices
Top 7. Avidemux
This is another free FLV video editor we recommend that also supports FLV. With the help of this program, you can specialize each segment of the video in different formats, add effects, crop frames, rotate frames, adjust color balance, adjust audio balance, superimpose subtitles, and so on. Avidemux supports OpenGL filters, several scripting languages, and it can be controlled from the command line and process files in batch mode.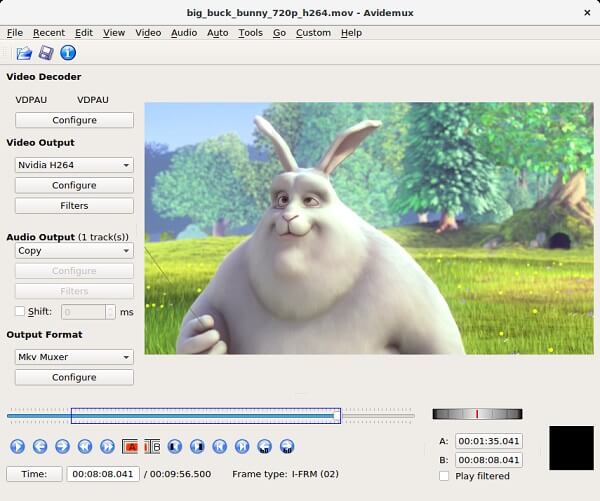 Pros:
Supports Common Video Formats
Adding subtitles and color profiles
Top 8. Free Video Dub
This is a unique video editing program. It allows users to delete entire portions of unwanted video footage without losing the original footage. This tool is known for its ease of use, and the time it takes for users to edit videos can be shortened by 40%. If the video you want to edit is very large, this may not be a good choice for you, because it cannot allow users to edit lengthy video works.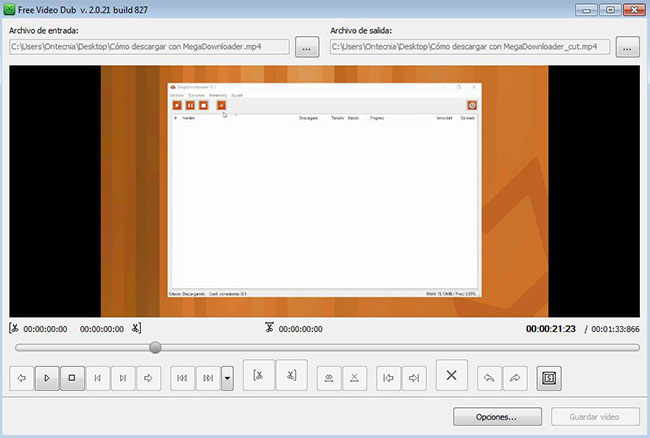 Summary
The choice of FLV video editor depends on your needs, budget, and how serious you are making videos. Use the in-depth reviews of the video editing tools discussed above to see which one suits your editing requirements. The programs are reliable, and you can download them when needed. Each program has its own unique features, providing all kinds of special effects. TunesKit AceMovi video editor is the perfect choice for editing FLV video. The tool provides the necessary built-in tools to meet your needs. In addition to FLV, it also supports many other formats. Download now and start editing your wonderful video.