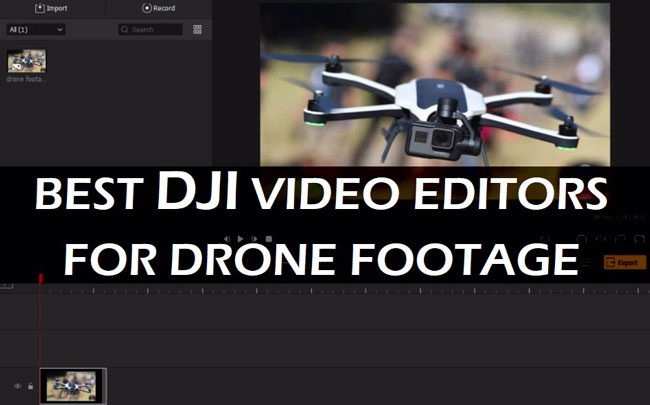 After taking prolific shots of your aerial videos through drones such as DJI, you'll need to make them look splendid. For this purpose, you should acquire the services of a video editing tool that edits your DJI drone videos in a befitting manner. Unfortunately, not many video editors are appropriate when it comes to editing drone videos. The videos created through drones demand unique functionalities from video editors. Anyway, don't be upset. All will be solved in this article with which we'll dive into the eight best DJI drone video editors. Now, let us talk about them one by one.
8 Best DJI Video Editors for Your Drone Footages on Windows 10 & Mac
Top 1. AceMovi DJI Video Editor(Windows 10 & Mac)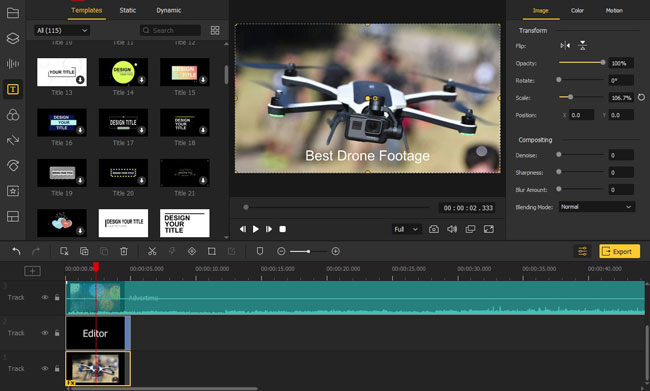 If you're looking for a majestic DJI video editor, AceMovi Video Editor can be an ideal gig for you. It comes with unbelievable features to make your drone videos fabulous.
Specifically speaking, you can edit the drone videos in any file format you'd want it to. In addition, it allows you to share edited drone videos with your friends on social media platforms includes YouTube, Vimeo, Facebook, and more. Luckily, AceMovi video editor doesn't offer you a daunting user interface, it's very clean and by which you can apply most of the features on one screen. Instead, you won't need any special knowledge to edit videos in it.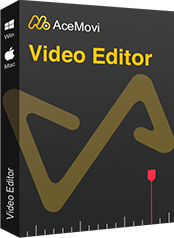 Key Features of AceMovi Video Editor
Security Verified. 5,481,347 people have downloaded it.
Pros:

AceMovi Video Editor is a great DJI video editing software that offers brilliant editing services with great control on Mac & Win.
Using AceMovi editor, you can edit drone video in any manner you want. For instance, you can crop, trim, rotate, or adjust the size of the video with ease.
It allows you to import the videos of multiple file formats, including AVI, MP4, MPG, WMW, and many more.
Robust operating system, you can edit your DJI videos losslessly
Cons:

Trial version is free to download, while full version needs $19.95/Month, 39.95/Year, or $59.95/Lifetime just to remove the watermark.
Right here, we're going to have a quick start to edit DJI videos by AceMovi Video Editor.
Launch AceMovi Video Editor
After installing AceMovi Video Editor, you'll need to launch it on your computer.
Import a file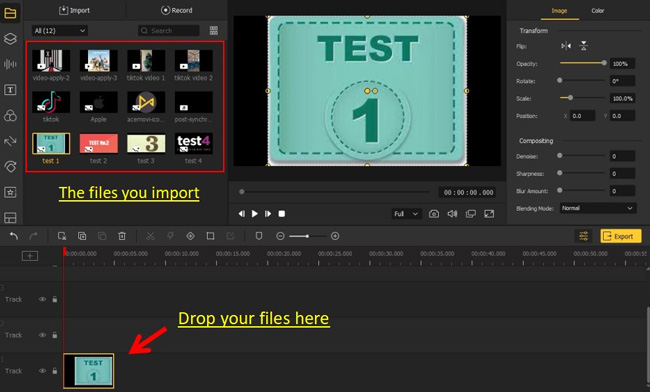 In this phase, you'll need to import a drone video you'd like to edit. After uploading it, you can push it to the timeline.
Start editing your DJI video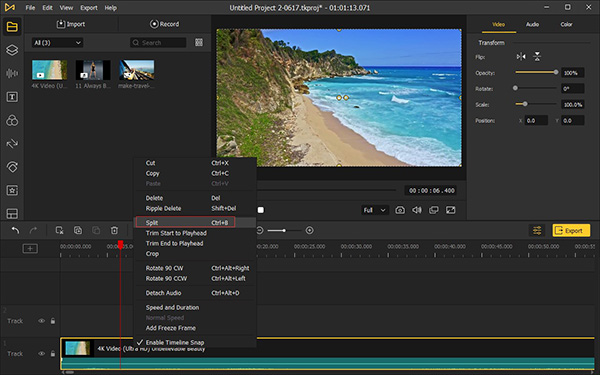 After dragging the file to the timeline, you can apply effects, add themes, apply transitions, or you can do whatever you want.
Export your video file
You can download your file by pressing the Export button.
Top 2. GoPro Studio
GoPro is another versatile video editing tool for drone footage. Apart from countless prolific features like trim, merge, fast-mo and slow-mo, it offers some sensational striking presets.
After editing your drone footage, GoPro Studio allows you to upload on various online streaming platforms like Vimeo, Facebook, YouTube, DailyMotion, etc.
Pros:

It also enables you to highlight certain parts of your video to make it look more attractive.
Both Mac and Windows users use this terrific DJI Go video editor.
Cons:

A bit tricky to understand
Top 3. iMovie For Mac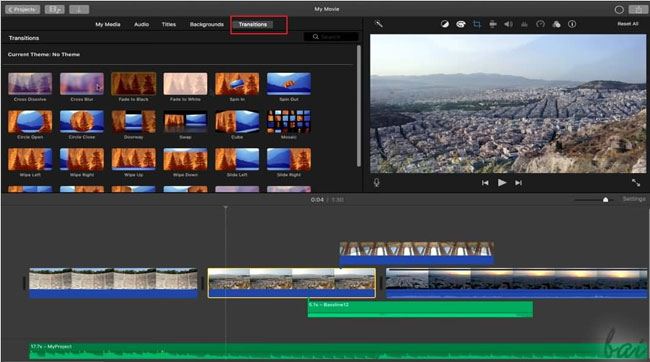 Another prolific editor that can make your DJI videos look splendid is iMovie for Mac. It offers excellent editing abilities with a pretty intuitive user interface, making the user's job flawless.
Whether you want to look for advanced features or basic features, iMovie for Mac can serve your purpose in both ways.
Pros:

It also offers its users a step-by-step tutorial to understand the program better.
Cons:

Challenging user interface
Top 4. Windows Media Maker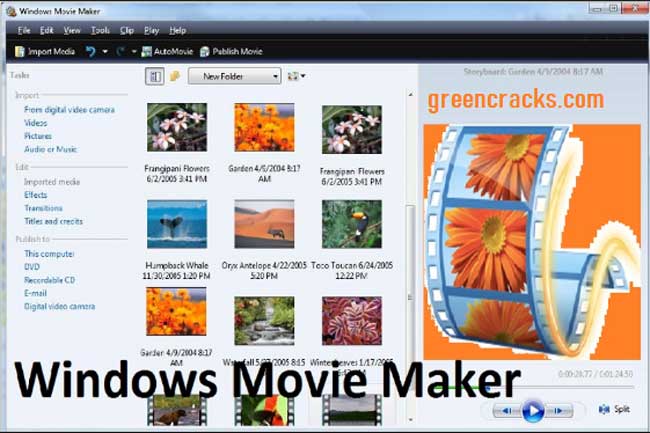 For users looking for a free yet competent drone video editor, Windows Movie Maker can be a perfect fit for you. It is a versatile and dynamic tool that provides its users with some fabulous features to explore.
To edit your drone video, all you need to do is import a video in its timeline and make edits afterward. After editing the video, you can share it with your friends on Facebook, YouTube, and other social media platforms.
Pros:

Many useful features
Easy to use
Cons:

Lacks advanced features
Top 5. Lightworks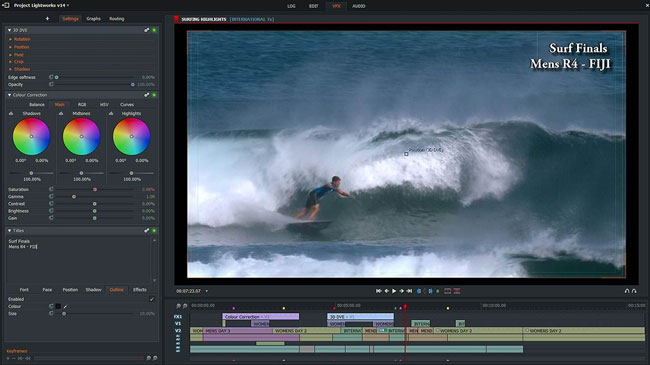 Lightworks is a free DJI video editor for windows that offers unbelievable editing functions for drone videos. Apart from Windows users, Mac and Linus OS users can also take the services of this mind-blowing tool.
It comes with a free version as well. However, the free version doesn't provide you with more professional and advanced features. To explore the most professional and advanced features, you need to pay $179.99 per year.
Pros:

Offers free version
Premium version offers professional and advanced features
Cons:

Its premium version is a bit expensive.
Top 6. VSDC Video Editor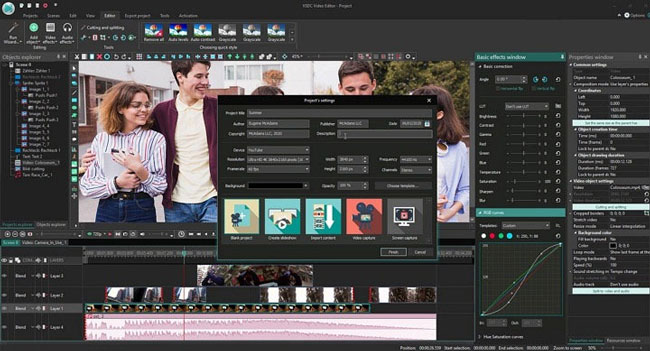 VSDC is another reliable DJI video editing software with unbelievable features. Its massive ability to make your drone videos top-notch helps it be one of the best video editors.
Using this extraordinary tool, you'll get flawless features, including audio effects, blending modes, Instagram-like filters, motion-tracking tools, different shaped masks, video stabilization tools, DVD burning tools, and more.
Pros:

Easy to use
Includes audio effects
Ability to edit high-resolution videos
Cons:

A bit hard learning curve
Top 7. Davinci Resolve
If you're looking to edit DJI videos for commercial purposes, you need to look at the Davinci Resolve video editor. It offers you monumental features to make your content look spectacular. Even though Davinci Resolve is a bit tricky, you can still gather prior knowledge through its tutorial.
With the help of this tool, you can apply unbelievable filters, transitions, picture-in-picture effects, text options, and attractive themes.
Pros:

It also allows you to adjust the audio of your video with minimal effort.
Availability of tutorials
Intuitively preset stickers, filters, motions, and texts
Cons:

Tricky user interface
Top 8. Final Cut Pro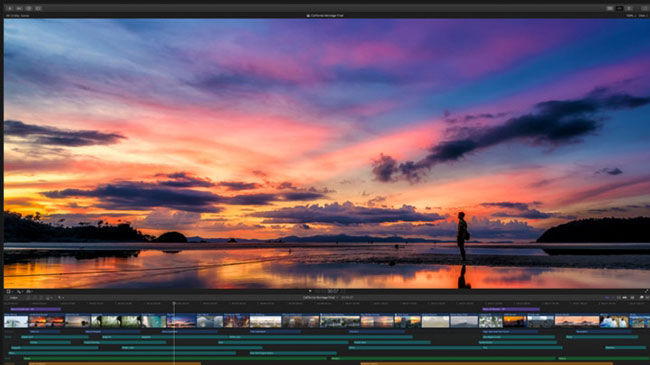 If you want to acquire the services of a professional drone video editor, Final Cut comes to our mind. It offers advanced and professional features to make your drone videos look out of the ordinary.
Moreover, it also provides you with tutorials to get used to this tool. The only tricky thing about this tool is that it is a bit expensive to many people. But still, it serves your purpose better than any other drone video editor.
Pros:

It comes with countless brilliant filters and flawless transitions to select from.
Using this tool, you can also explore the audio options with ease.
Conclusion
I believe that you can find a worthy DJI video editor after reviewing the eight best drone video editors with complete ins and outs. And if there is any question or concern, you can browse to the related topics in the left side or leave your comments below.