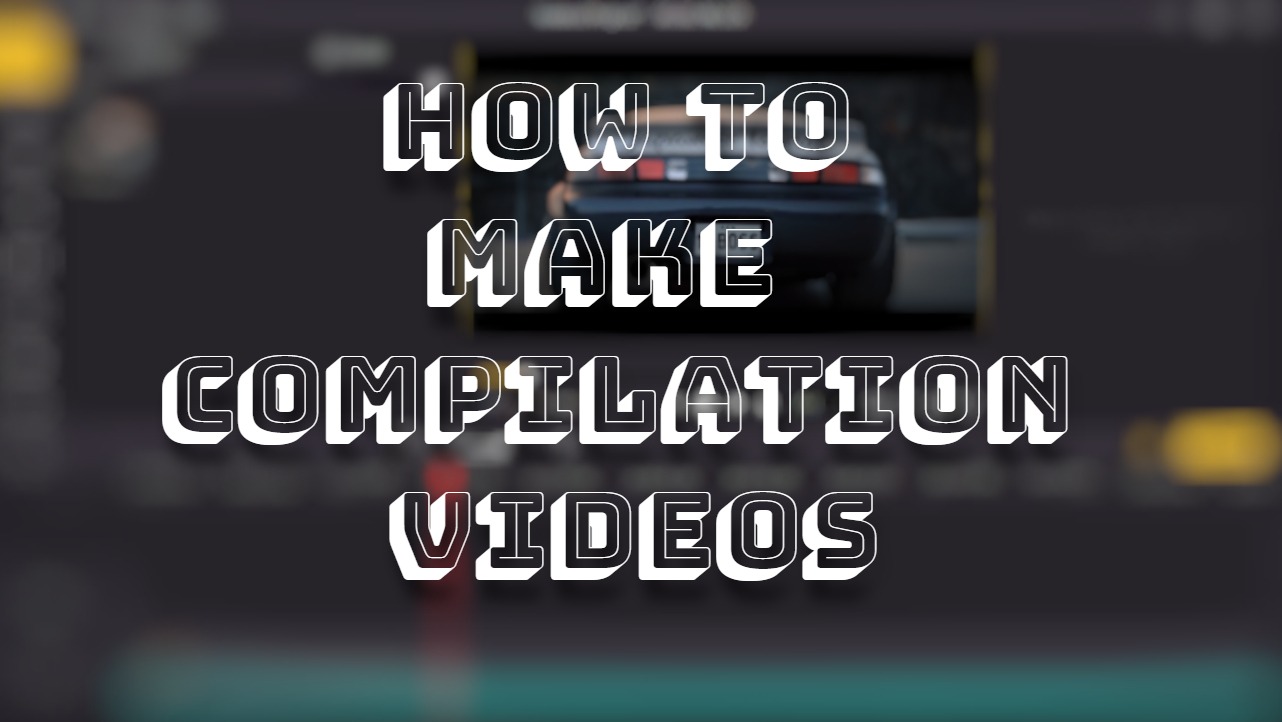 Funny vines, kids stories, sports highlights, epic fails…those are all the categories you can make a compilation video from. A compilation video has the potential to go viral once it catches what the viewers need. And if you make use of YouTube algorithms and rules, you can possibly make money from compilation videos.
In the following parts, I'm going to show you how to how to make a video compilation on PC and some tips for uploading a compilation video on YouTube.
How to Make A Video Compilation
Making a video compilation can be an easy task once you figure out what you want to do. If you don't know where to start from, go to YouTube and watch a bunch of compilation videos. Analyze them, find the category you're familiar with.
The next step will be finding videos for your compilation video. You can get some short video clips from social media like Instagram and TikTok, or you can download videos from YouTube.
Once you find all the videos you need, now you can start making your own compilation video. And what you need is a video maker that can merge and edit your video clips. For a compilation video, you don't need to do a lot of heavy editing, so the editor should be simple to use and straightforward when it comes to the transitions and effects that can be applied to your video.
With TunesKit AceMovi, you can easily make a compilation video within a few steps. After uploading your video in AceMovi, you can merge them in any sequence you want and add transitions in between them if needed. To make your compilation video more captivating, you can add background music or a voice-over to it.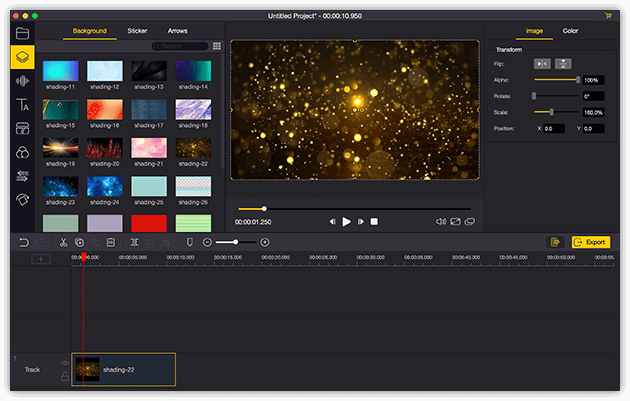 TunesKit AceMovi Video Editor is a versatile video editor that provides multiple effects and transitions. It comes with a screen recorder which can record images as well as the sound coming out of your computer. As a well-established video editor, AceMovi is mounted with features like split screen, filters, animations, texts, and music library. The user-friendly interface comes with all the effects and tools you need to embellish your video. You can import as many photos, video clips and gif pictures as you want to AceMovi and make a video compilation right away.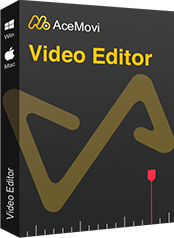 TunesKit AceMovi Video Editor
Security Verified. 5,481,347 people have downloaded it.
Basic and advanced features that make your video better
Multiple filters, transitions, text, sound effects, music
User-friendly interface
Import as many photos or footage as you want
Make compilation videos in just a few steps
Next up, I'm going to show you how to make a video compilation in TunesKit AceMovi. Before you edit your video, make sure that you have already installed TunesKit AceMovi on your computer, this software currently supports Windows and Mac systems.
Add Media Files to TuneKit AceMovi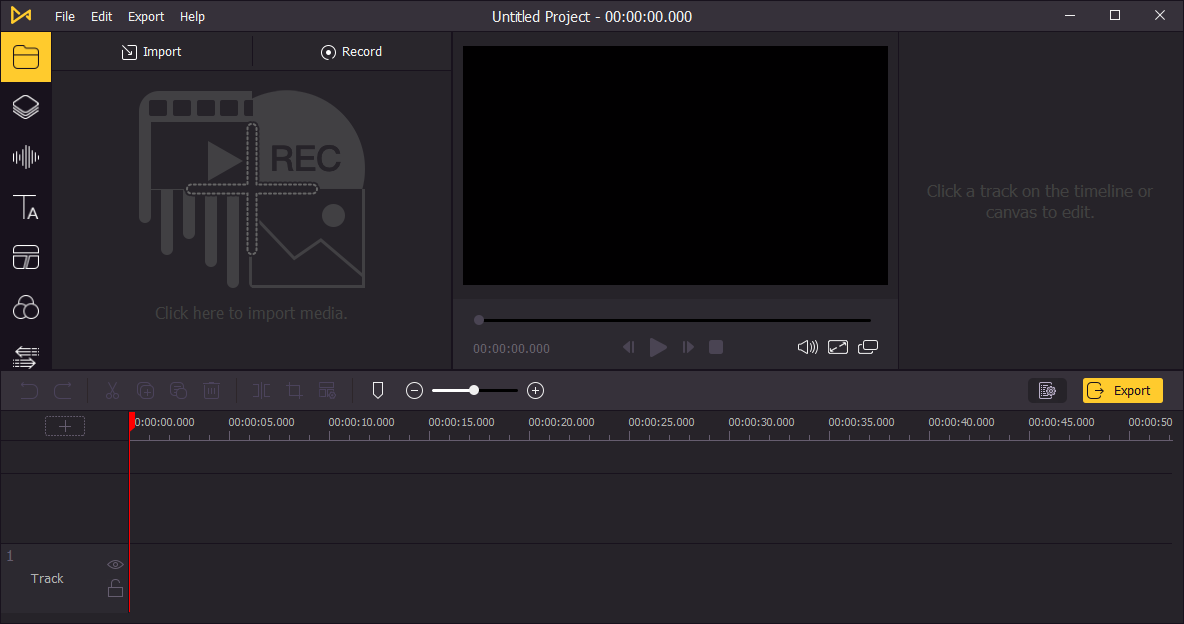 Open TunesKit AceMovi on your computer, then import your video clips to the media box. You can click on the import button to upload or directly drag and drop the media files into the box.
Add Media to the Timeline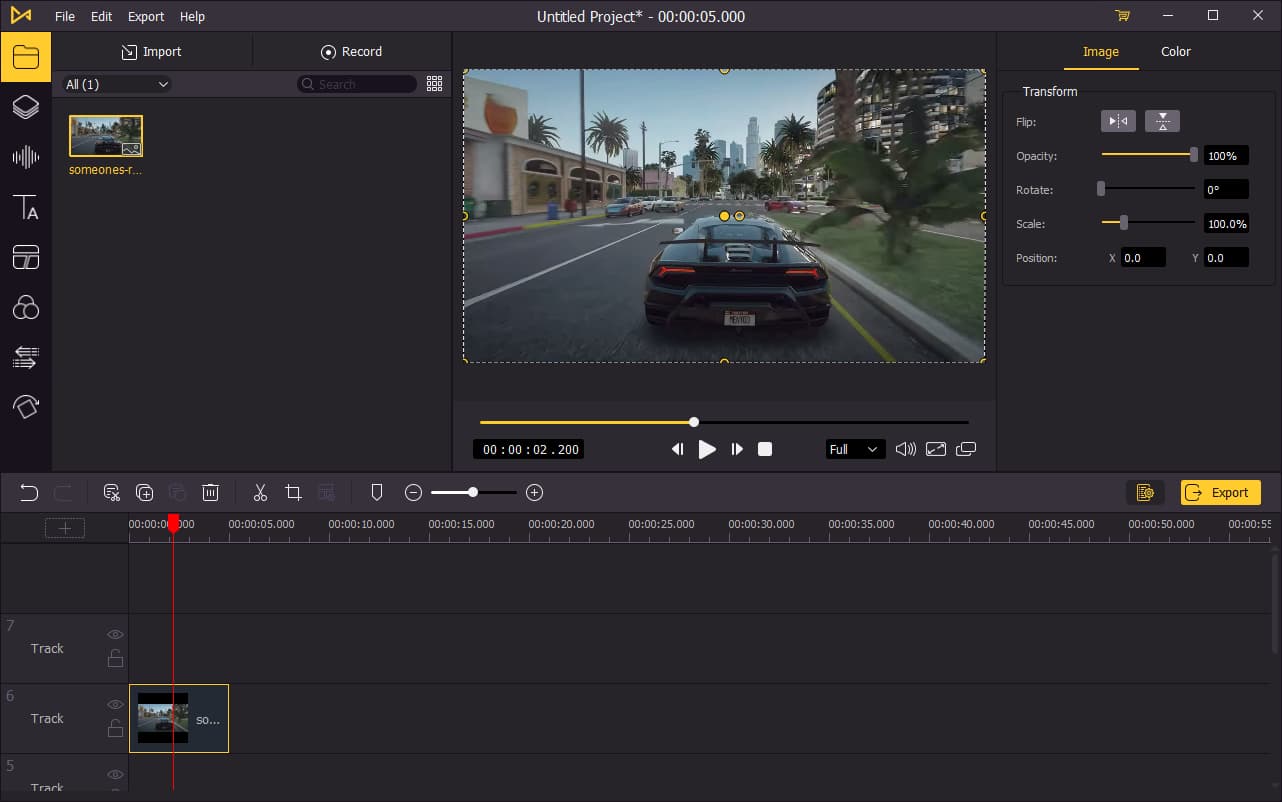 To add your media to the timeline, you can directly drag and drop them one by one. Or you can press Ctrl+A to select all the media files and drag them to the timeline. To adjust the order of the videos, directly drag the media you want to change and drop it to the place you want. This won't cover the original media so you don't have to add the file from media box again.
Add Transitions between Videos (Optional)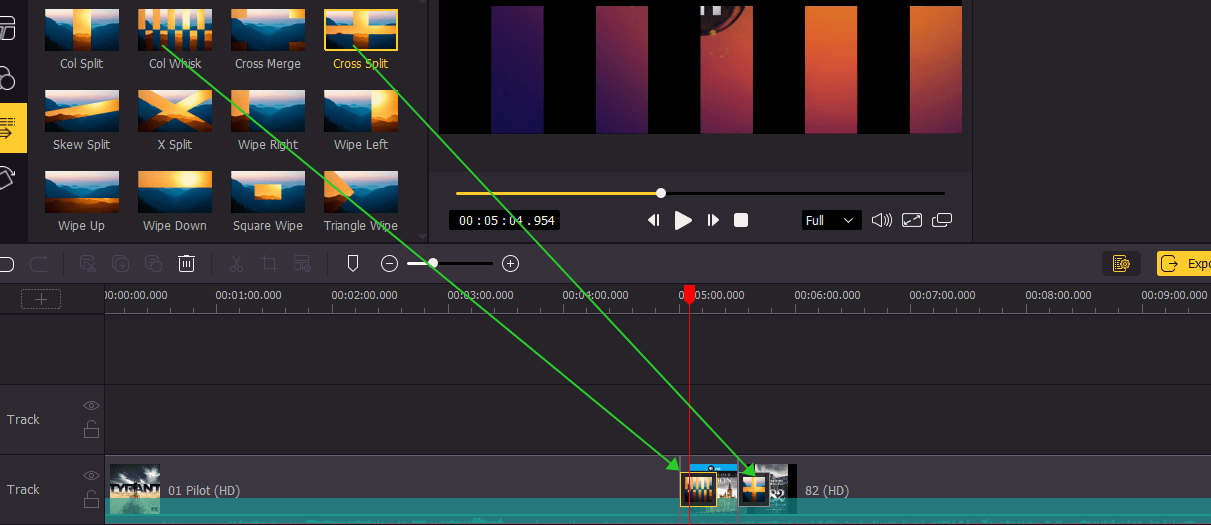 Adding a transition will make your video compilation look more dynamic and dramatic. To add transitions, click on the

and then drag and drop a transition in between two clips, you can add different transitions in the whole video. To edit the transition, go to the top right panel to change the duration and mode.
If you want to get a cinematic look in your transition, here's a tip. Put the first clip one track above the following clip and overlap it for 3 to 5 seconds. Then apply the fade out effect to the first clip and the fade in effect to the next clip. Click on the fade out effect and drag it to the left to make it last longer, now you've created a cross-fade transition which looks absolutely like what you see in the movie.
Export Your Compilation Video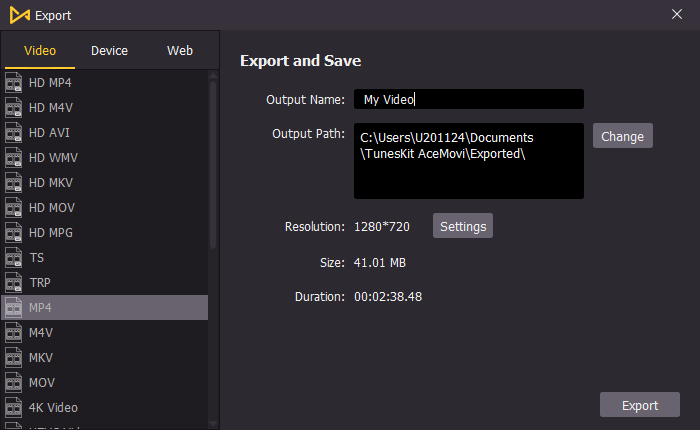 Once done editing your video, click the Export button on the middle left and export your video. Click the Settings, you'll be able to choose the output parameters. And by clicking the Change button, you can change the output location.
How to Make A Compilation Video from YouTube Clips
If you are making a compilation video from YouTube clips and want to upload your video on YouTube, you will possibly get a copyright strike. Here are some tips on how to make a compilation video from YouTube clips without getting involved in copyright issues:
Tip 1: Using Uncopyrighted Assets
If everything you use is royalty-free, then you don't have to worry about copyright issues at all. When you try to get YouTube videos as your source, search for videos that are under Creative Common License so that you can use them without copyright strike. For music, you can go to YouTube Audio Library, all the songs and sound effects in the library are free to use.
Tip 2: Cut Each Clip to under 30 Seconds
If you don't have rights to some of the video clips, cut them down to 30 seconds each so that those big companies won't come up to you with their lawyers.
Tip 3: Edit Your Video Clips
If you're still worried about your videos getting taken down, you can edit them. Adding transitions, captions, effects, filters or animations to them, you can do all these editings in TunesKit AceMovi as well.